Avocado Oil for Hair: The Benefits, How to Use, and More…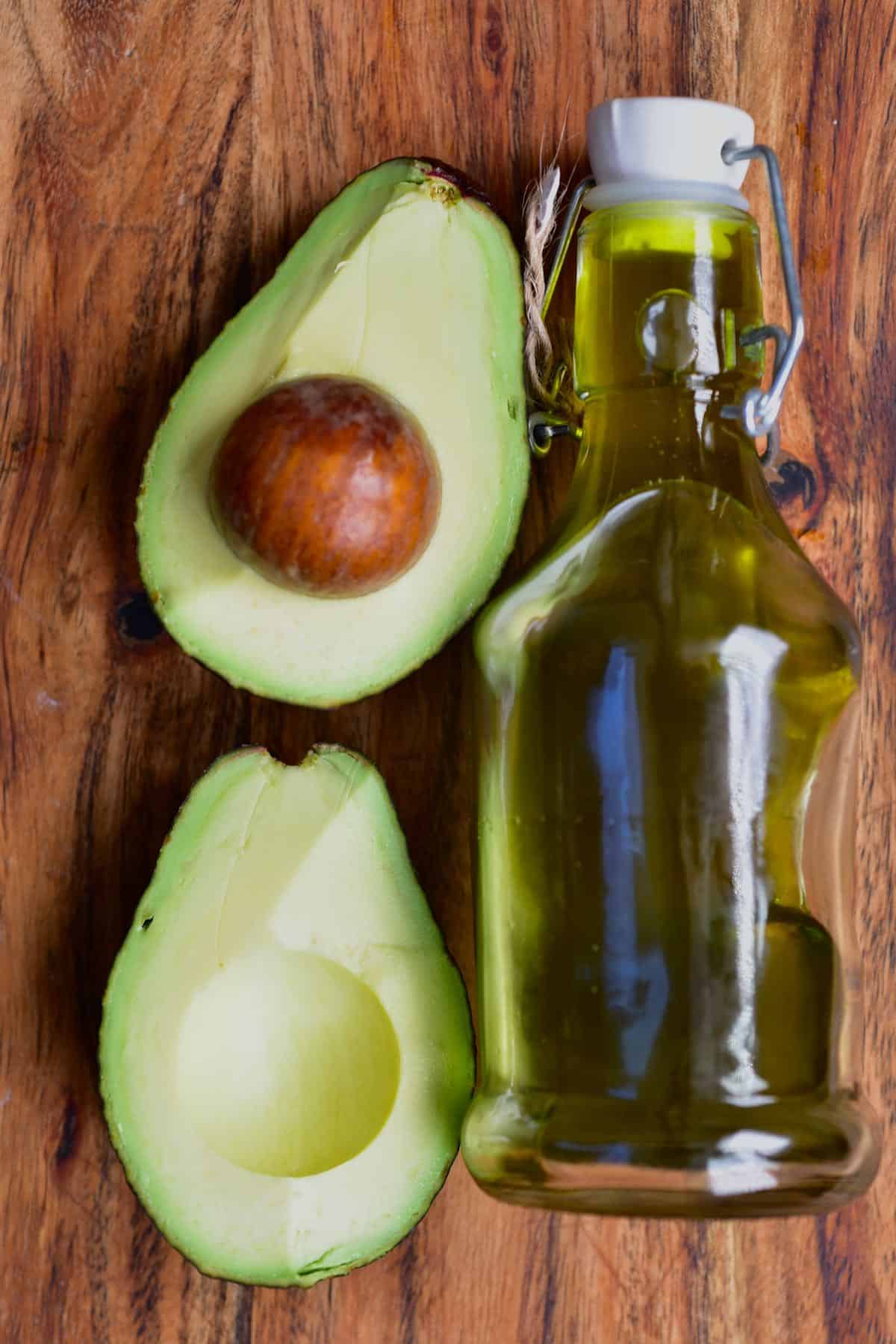 When it comes to hair, we barely consider any drawback. Everyone on this earth probably is sensitive about hair. And look at God's creation! Hair is indeed a unique body part that has no match at all.
Different types of hair oils are available nowadays. While some promise to make your hair silky and shiny, some ensure strength. Looking at the diversity of hair oils, people often get confused. Anyways, among all of the variations, avocado oil for hair is one of the popular choices.
Talking about avocado oil for hair, people come up with numerous questions. "Is avocado oil good for hair?", "Does applying avocado help hair growth?", "Is it ok to leave avocado oil in your hair overnight?", "Is avocado good for hair loss?" – these are some instances of people's commonly asked questions.
Probably, you, too, have numerous questions in your mind. We will answer them all. Before that, let's know about the avocado oil for hair in detail.
The Benefits of Avocado Oil for Hair
Oil is always beneficial for hair. On the one hand, it provides essential nourishment to the hair. On the other hand, it keeps the hair strong preventing them from breakage.
Although our hair scalp has natural oil, sometimes our hair becomes dry, frizzy, and tangled due to lack of oil. It happens due to hormonal issues, external environmental factors, and so on. Massaging the scalp with some oil makes up for the lack of natural oil.
Talking about oils for hair, avocado oil is one of the best solutions for hair problems like hair loss and so on. The nourishment and strength that your hair misses due to inefficient production of oil at the scalp can be recovered with avocado oil for hair.
Avocado oil helps hair to grow and glow in many ways. Let's know how it benefits the hair in the long term.
Reduces the risks of dandruff- The linoleic acid in avocado oil ensures to prevent the risks of dandruff by keeping the hydration in the skin intact. It maintains the skin microbiome, and thus it does not let the scalp become dry and flaky.
Along with reducing the risks of dandruff, it helps heal scalp inflammation, an inevitable consequence of a dry scalp with dandruff.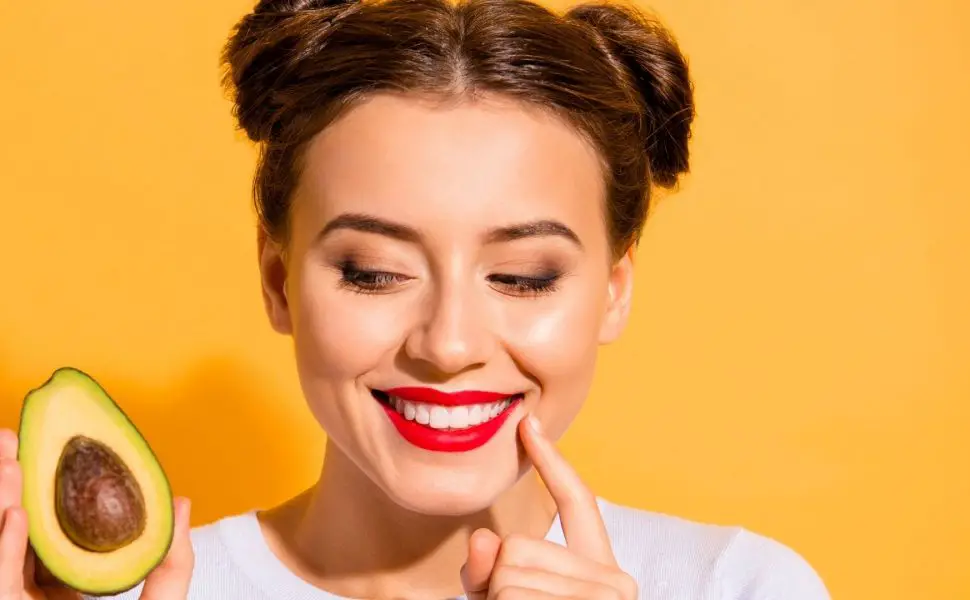 Prevents hair breakage- hair can break when it becomes dry and frizzy. When you massage the scalp and hair strands with avocado oil, the hair strands become flexible. They won't break when you brush or comb your hair.
Avocado includes effective fatty acid, which helps the oil to get into the hair shafts. Thus, it moisturizes the hair from the core. While many other oils sit on top of the hair and coat them with oily layers, avocado oil for hair goes deeper than that.
Detangles hair- Like other hair oils, it makes the hair strands flexible. So, if you have rough and frizzy hair, apply a few drops of avocado oil. Well, it is essential to brush the hair properly with avocado oil. Otherwise, instead of detangling the knots, you may see them more tangled and eventually shredding them with the strokes of brushes.
Protects the hair from external factors- Ranging from sunlight and dust to heavy air moisture, our hair is vulnerable to different external factors. Protecting it is a must. Applying a thin layer of avocado oil for hair prevents the odd impacts of these harmful factors.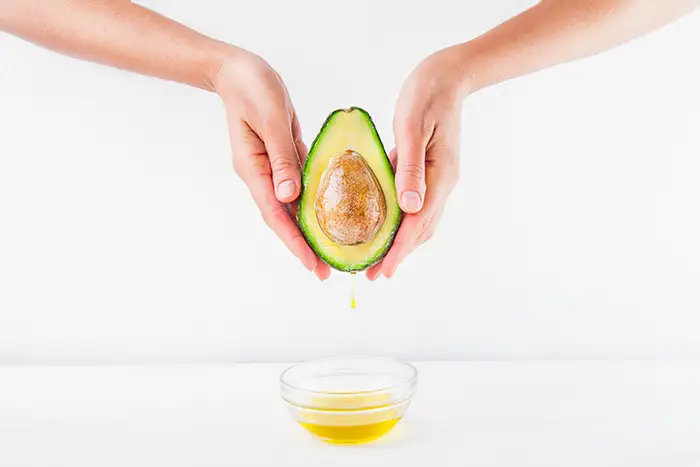 According to the experts, you can use cold-pressed virgin avocado oil as it is absorbed more easily than other oils.
Keeps the scalp healthy- You can enjoy long, well-grown hair only when you have a healthy scalp beneath it. And scalp becomes healthy when you add enough nutrients to it. Avocado oil for hair helps in that. It not only prevents the dryness of the scalp but also may improve collagen production in the scalp.
Adequate production of collagen means improved skin barrier and enough dermal thickness. Although more research needs to be done to ensure collagen production in the scalp, you can apply the oil to benefit your scalp in different ways.
Adds antioxidants to hair- Like your skin, your hair needs antioxidants too. Applying avocado oil for hair meets the need. It helps to neutralize free radical damage and manage oxidative stress. With effective antioxidant ingredients like vitamin E, avocado oil for hair makes the hair grow well.
Locks the shine and moisture- Healthy hair means shiny hair with enough moisture. If you apply avocado oil for hair just after a shower, it helps to lock the moisture. Some hair oils become solid and do not get washed off easily. This is not the case with avocado oil.
It does not create any build-up. It is light and penetrates the hair shaft well. It spreads over the hair easily, giving the hair an even moisture for every strand.
Hence, with avocado oil for hair, shine, elasticity, flexibility, and strength are ensured! It promotes blood circulation, strengthens the hair roots, moisturizes the scalp, and improves overall hair growth.
But, you may not get the desired results if you do not apply the oil properly. So, let's know how to apply avocado oil for hair well.
Avocado Oil for Hair: How to Apply 
Proper application is a vital factor to get the benefits of avocado oil for hair. You can use it in different ways for different purposes. Let's know about them in detail so that you can opt for the right option when needed.
If you have a dry scalp issue: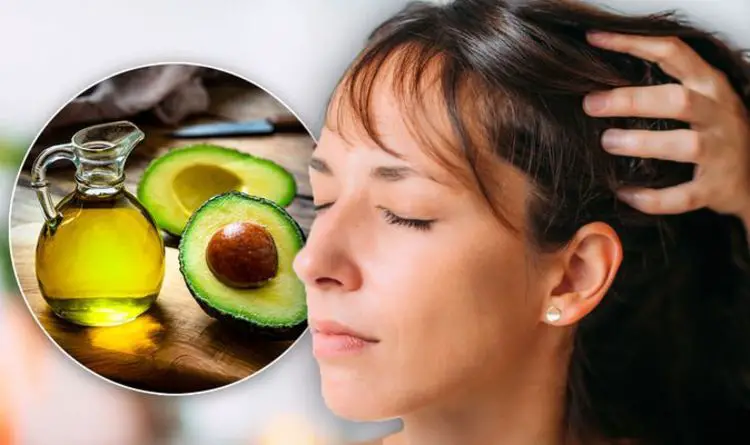 Many of you probably face this problem. Dry and flaky scalps lead to dandruff on the scalp. According to research studies, massaging the oil on the scalp can help reduce dandruff. Also, it provides long-lasting moisture to the scalp.
So, dermatologists often recommend using avocado oil for hair to massage the scalp. Let us explain how you should moisture your hair with avocado oil.
Warm the oil.
Separate the hair strands.
Dip a cotton ball or your fingertips into the oil.
Apply a little oil to the scalp gently.
Massage well in a circular motion.
Leave it for one or two hours.
Wash your hair with herbal shampoo.
If you want a healthy and shiny hair:
Avocado oil for hair is a suitable option to lubricate your hair and make the strands appear shiny and healthy. For this purpose, you need to prepare a hair mask. Along with avocado oil, you may need some more ingredients. Let's know how to prepare the hair mask.
Instead of using the prepared avocado oil, you should use smashed avocado to prepare the mask. The steps are as follows.
Mash half of an avocado in a bowl.
Add one egg yolk and one tablespoon of honey.
Wet your hair and clean it with shampoo.
Mix the ingredients in the bowl.
Apply it on damp and clean hair.
Leave for 30 minutes.
Rinse hair thoroughly with cold water and dry well.
The experts suggest using it once a fortnight.
To prevent regular dryness:
Some of you may suffer from dry hair after every shampoo washes your hair. In that case, you can use it as a conditioner. Especially if a person has naturally dry and rough hair, you can use it to condition the hair after using shampoo.
After washing your hair with shampoo, follow these steps.
Take four to five drops of avocado oil on your fingertips
Run it gently from root to tip.
Repeat it until you see your hair coated with a thin layer of oil.
If you feel like it is too oily, you can rinse your hair with warm water after leaving the oil for a short period of time.
Ok, so this is how you can enjoy the benefits of avocado oil for hair. At the end of our discussion, let's answer a few commonly asked questions on avocado oil for hair.
Some Frequently Asked Questions
When it comes to avocado oil for hair, we have multiple questions. Probably, you, too, have lots of queries disturbing your head. Let's answer a few of them.
Does avocado oil cause hair growth?
Pure avocado oil includes vitamin D, which is important to generate new hair follicles. To grow your hair with avocado oil, you need to apply the oil gently on your scalp throughout the hair.
How long should I leave avocado in my hair?
It is one of the most asked questions. As per the experts, you should leave avocado oil for at least 20 to 30 minutes so that the oil gets into the hair roots properly. You may leave it more than that. It is better to take expert help as everyone's hair is unique.
Is avocado good for hair loss?
If you are tired of hair loss, you can use avocado oil for hair. It helps to open the hair follicles. With regular use, it improves blood circulation and promotes hair growth.
Before You Leave
We hope you enjoyed reading the details we shared on avocado oil for hair. All its benefits and the proper process of using it are discussed here. Do you have any more queries in your mind? Let us know.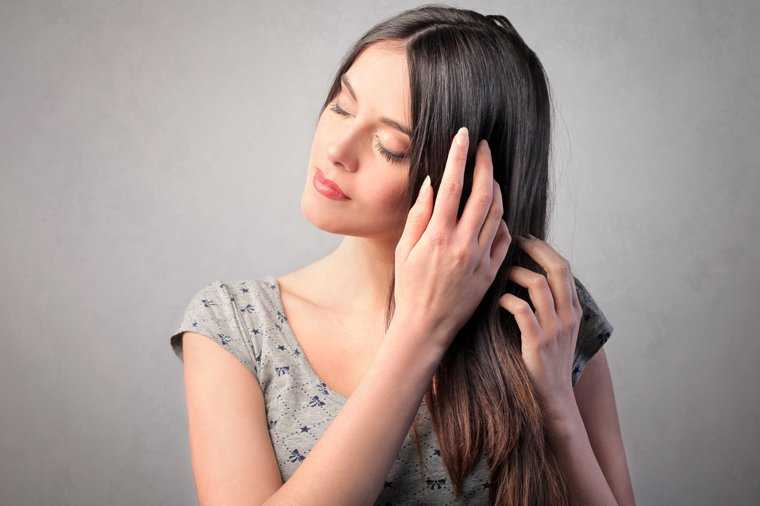 Also, if you want to add any more points to the benefits of avocado oil for hair, we would love to know!
When you get silky and long hair applying avocado oil, try a fashionable hat! You will look amazing. Click here to learn about how to clean a hat!