Concrete Countertops: A Detailed Study
Your kitchen countertop is most probably one of the most-used sections of the home. From chopping the vegetables to placing the plates of cooked foods, the countertop has multiple uses. A well-furnished kitchen countertop enhances the aura of the kitchen like nothing. And, therefore, proper material to make it is necessary. Often, homeowners spend hours thinking about the materials to be used for countertop construction.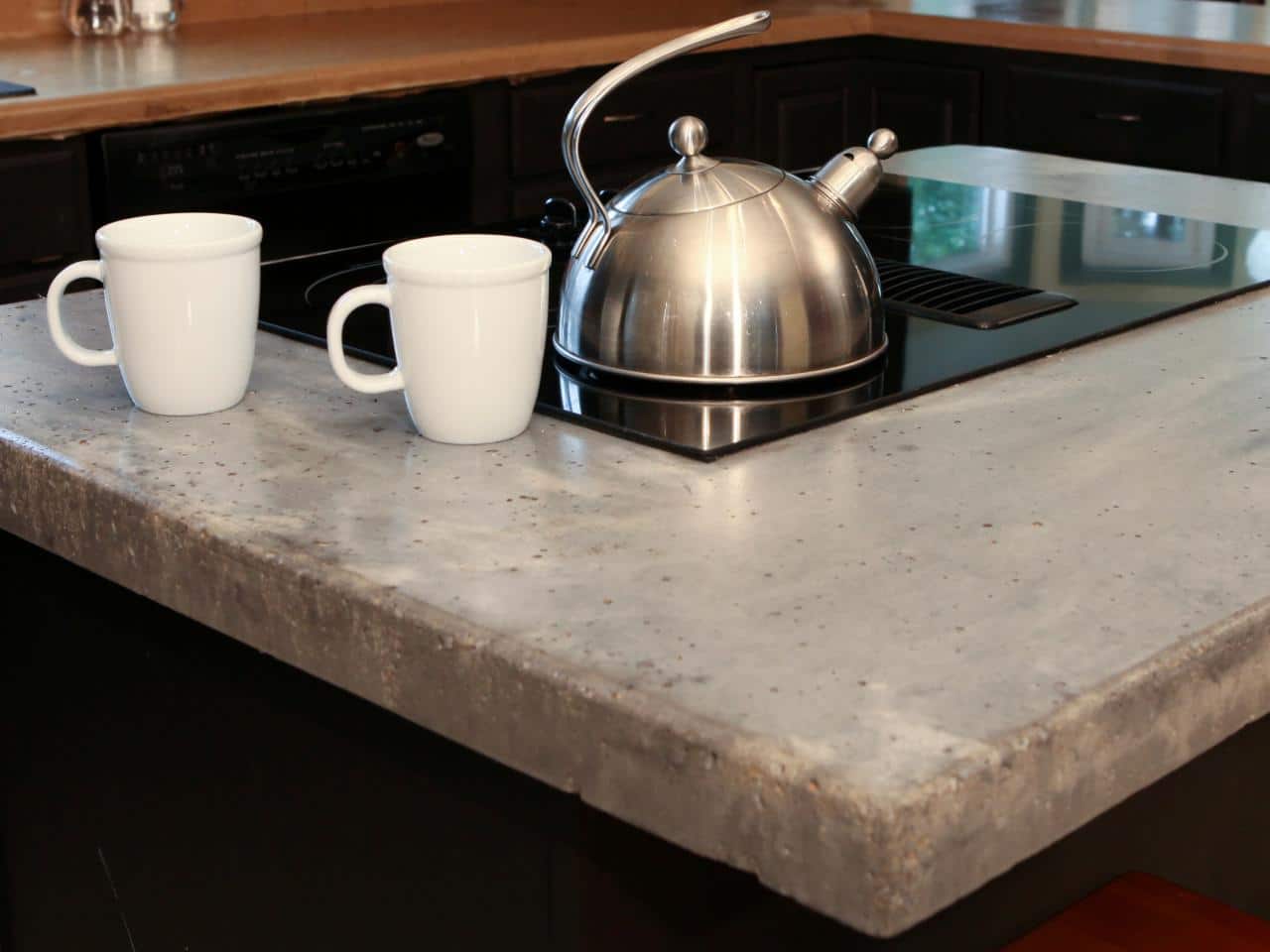 Different types of materials are available for building up the countertops. From marble, soapstones to butcher block, quartz, etc., a wide range of varieties are available for countertop materials. Among all of them, concrete countertops are the most durable and exquisite type. It can definitely put a full stop to your marble madness or granite greed for countertops. In recent days, concrete has become one of the most popular countertop materials, leaving behind its tough competitor granite.
What is Concrete Countertop?
The concrete countertops are generally made of mortar mix: the mix includes one part cement to three parts sand. Sometimes, such countertops look like sidewalks due to cement materials. To avoid such a sidewalk-like appearance, you can add your preferred color to it. Also, it should be sealed well to make it non-porous. Thus, you can get perfect concrete countertops that can resist heat and stain both. People nowadays prefer concrete countertops for their exceptional industrial finishing. It is versatile as well. You can place it in both kinds of kitchens, i.e., modular ones and regular country kitchens.
The Pros and Cons of Concrete Countertops
So, if you are a homeowner and have decided to go for a concrete countertop for your kitchen, let's know some more details about it. Everything on earth has its advantages and disadvantages. Having a complete idea about them is necessary so that you can maintain them properly. Here, this section of the article discusses the pros and cons of the concrete countertops. Here it goes:
The Pros:
It is highly durable: Yes, durability is the very first advantage of it that comes into our minds. Concrete provides the solid rock structure to the countertop. It lasts quite long. Also, you can reinforce it with various materials like fiber, rebar, wire mesh, and so on. The reinforcement makes it more durable. Once you install it, it goes for years.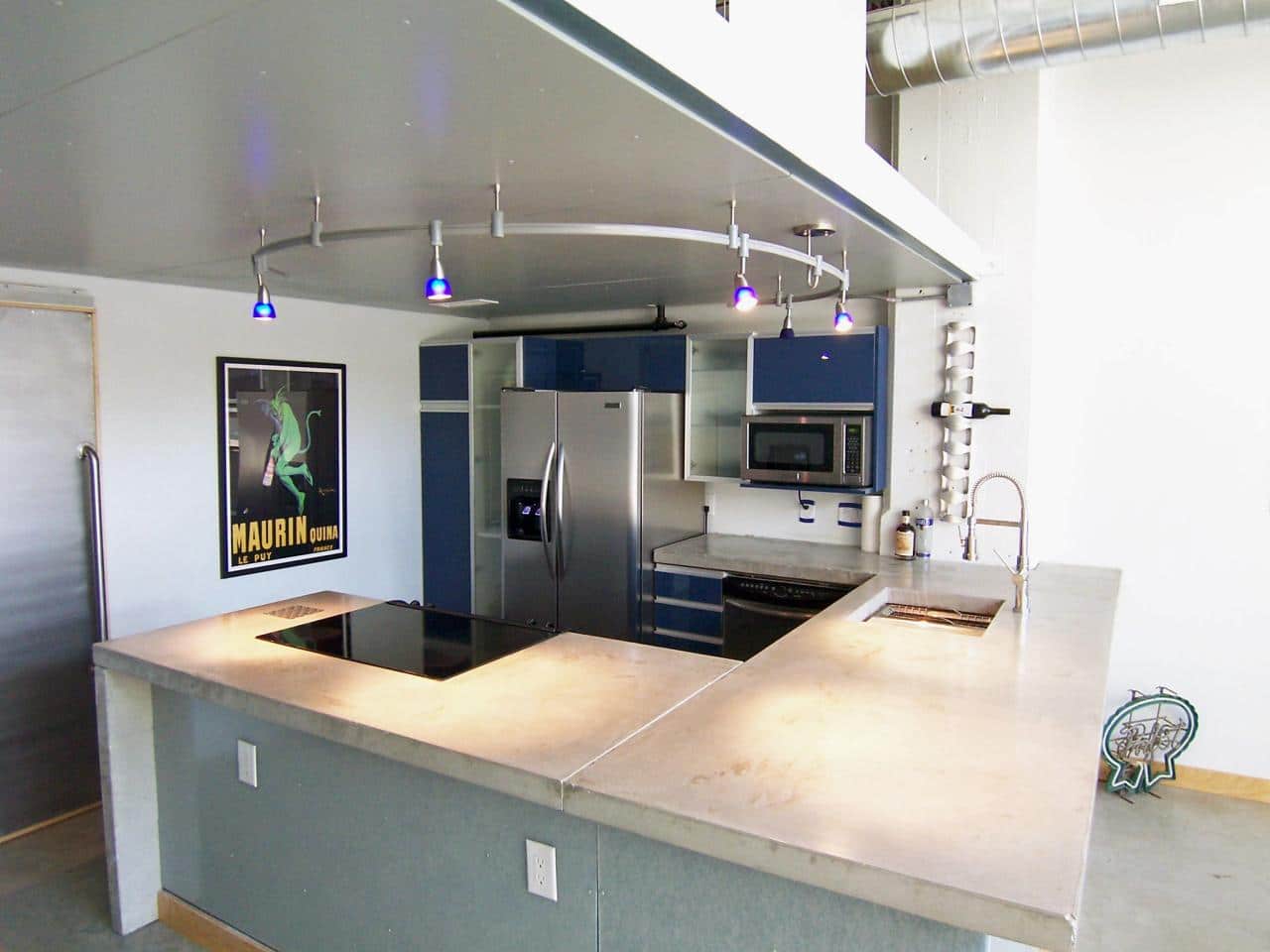 Anyways, durability is the most important aspect of any internal section of the house. The kitchen countertop is in no way different. Installing a durable countertop saves your time and effort throughout the upcoming years. You can focus on other parts of your house. So, considering the long-lasting nature of concrete countertops, you can try them for your kitchen.
Customization is available: You can choose it the way you want. From color, pattern to the shape, edge profile, everything can be customized as per your choice. If you are fond of granite, you can add shades of granite to it. In this way, you can enjoy the grandeur of granite and the cost-effective sustainability of concrete at once. The natural grey color of the concrete countertops has its own grace as well.
The unique edge profile of your neighbor's kitchen countertop allures you? Add it to your own concrete countertops. Some homeowners prefer a glossy look, while some like a mat finish. You can decorate such countertops in your own way. You can polish it to get the perfect shiny look.
Want to add personalized features to your countertop? Concrete countertops allow it too. You can add different types of cutting boards, trivets, etc. If you are fond of sophistication, you can try some stone aggregates on it. You can also attach designer lights to these concrete countertops.
It can match any style: Do you have a modern interior? Does the inner space of your abode showcase a rustic look? You can add concrete countertops to every kind of interior, e.g., modern, rustic, vintage, and so on. So, whether it is a farmhouse or an exquisite bungalow, concrete countertops fit well everywhere.
The Cons:
It takes time: This is one of the biggest cons of concrete countertops. The complete process, including design, cast, and cure, takes near about one week. So, if you want it earlier, try other materials. But I must say the long time span worths its durability and other advantages.
Stains may cause a headache: Regular maintenance is highly needed to avoid this con. The countertops made of concrete material are susceptible to stains. Often, often the spilled liquids enter into the pores and cause stains. Therefore, be careful of what you are spilling out on the countertop. Also, wipe it out immediately and clean the surface well. To avoid stains, seal the countertop properly and make it no-porous.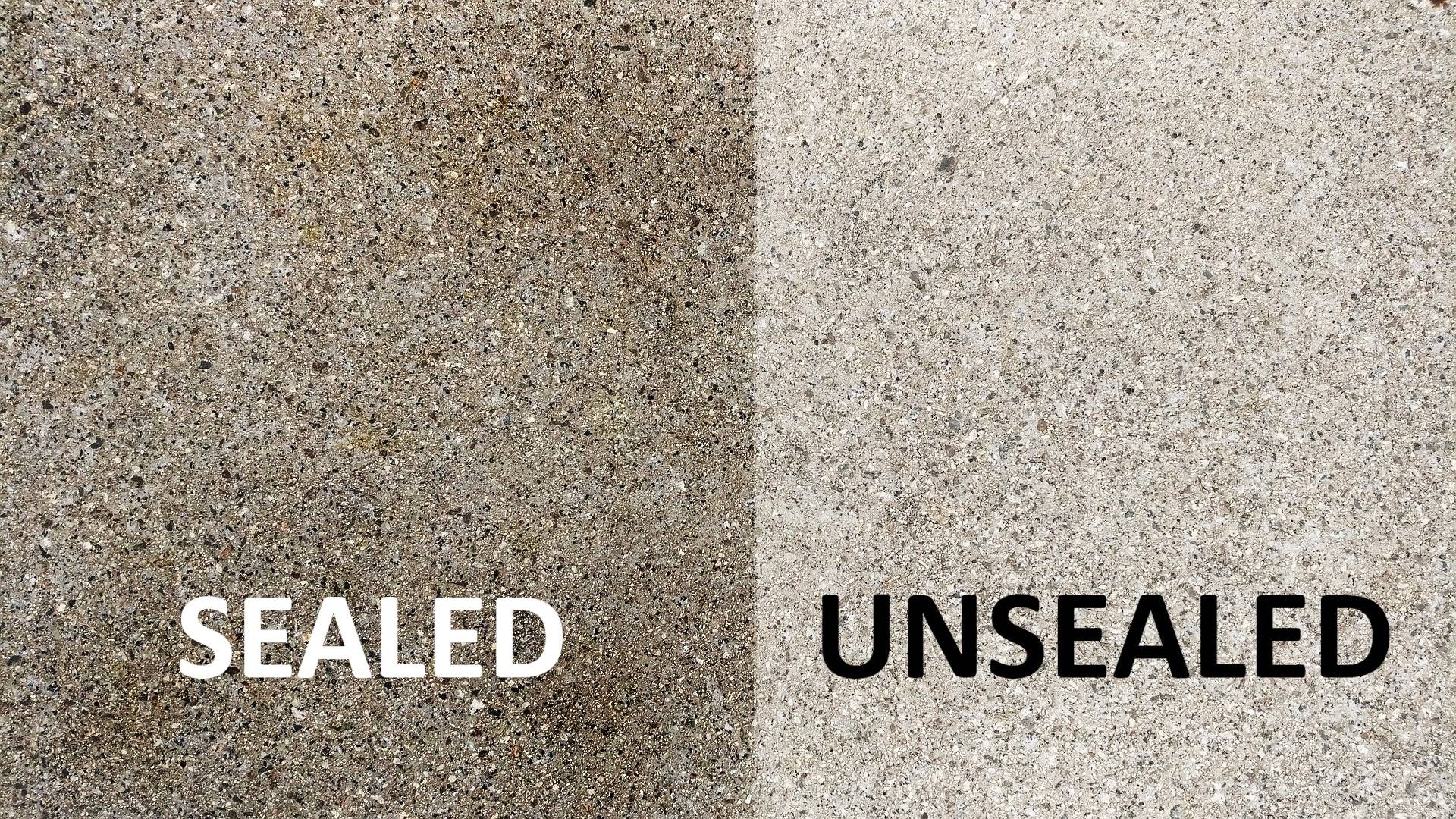 The price may be higher: To enjoy the handcrafted labor and customized options, you may have to pay a bit high price. However, considering the functionality and personalized facilities, the price worth it. One-time investment leads to long-term benefits.
So, these are the essential points that you need to be clear about while going for concrete countertops.
Making Concrete Countertops: DIY or Hiring Professionals?
Now, often homeowners think about DIY for placing the concrete tops in the kitchen. So, is the DIY good enough? Which one is more beneficial-DIY or hiring a professional? Let's know in detail.
DIY is a good idea if you want more customized options. It also cuts down the installation charges. But hiring a professional has its own benefits. The professionals know the process in detail. With long experience in the field, they can do it more perfectly. Undoubtedly, they are more efficient in performing the task than us.
So, if you have a low budget, consider DIY. But to get perfectly-designed concrete countertops, you should hire a professional.
The DIY Process for Concrete Countertops: Step-by-step Guide
Here, we have discussed the DIY process. Follow these steps to design the countertops efficiently.
For DIY, keep your countertop design simple. Yes, we know it is interesting to try complex designs. But, without professional knowledge, you will ruin it up. Moreover, complex countertop designs ask for different sets of tools and techniques. So, simple designs are the best to try your hand. Here are the steps:
Take a particle-board and build the mold. It is better to use a board with a coat of melamine.
Then, get the general purpose concrete mix. It contains cement and sand into the ratio of 1:3.
Pour the concrete properly. Use a trowel and fill it well. Then, vibrate the mix to release the water bubbles, if any.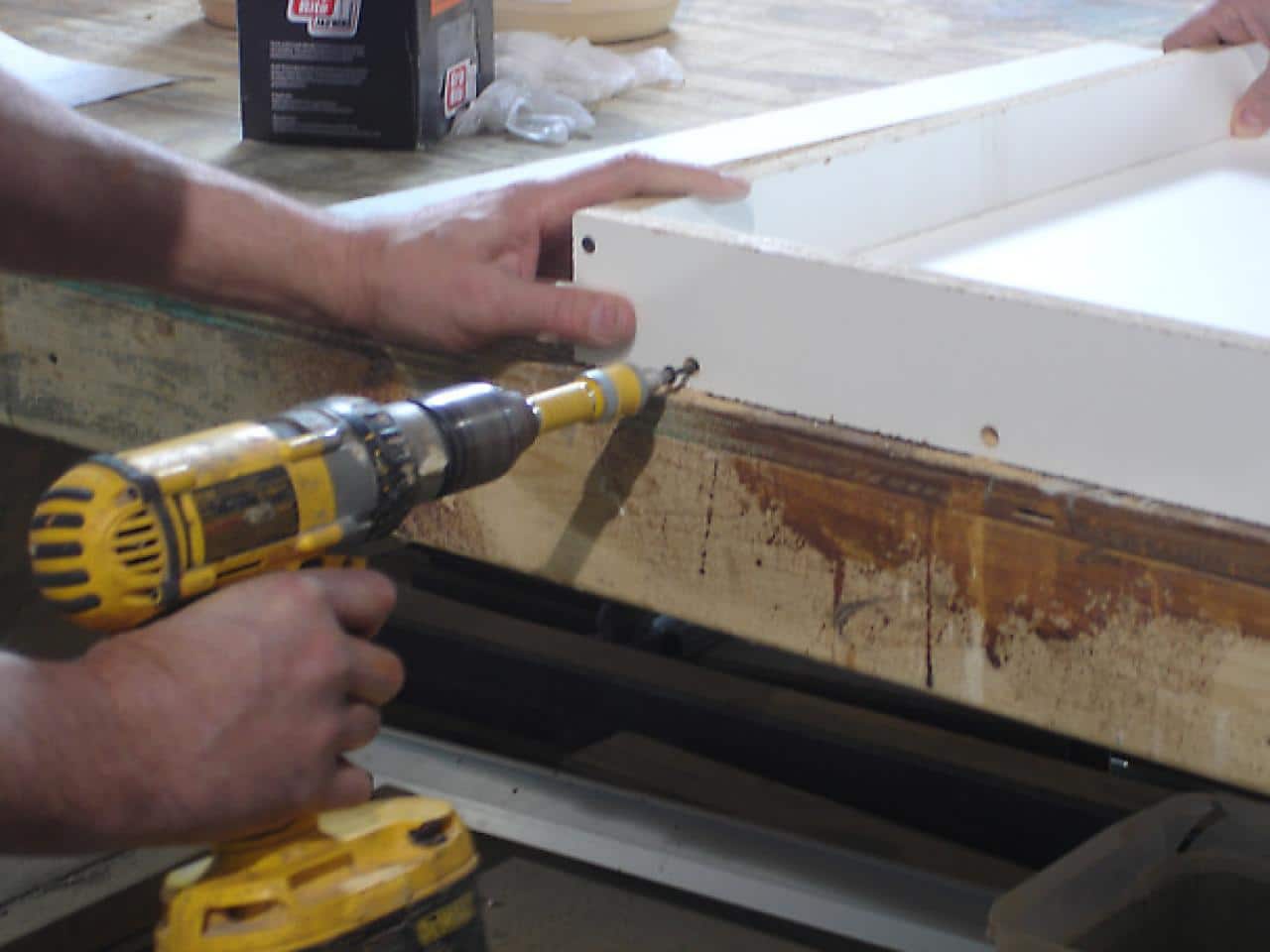 Now, it's time for a cure. For this step, you need a plastic sheet. Cover the whole concrete structure with plastic sheeting. And let it dry for near about 18 hours.
Then, remove the concrete slab from the mold gently by the edges.
If there is any odd section found, adjust it with sands.
After the structure is dried completely, apply the sealer.
Finally, lift the counter into the kitchen place and adhere it well. You can use silicone caulk to stick it to the kitchen place.
These are the basic steps for DIY. However, before initiating the process know about the process and ingredients in detail. Consult a professional to get an idea about the concrete mix. Also, they can guide you regarding the necessary tools for it. Do not forget to maintain the safety guards.
The Average Cost of the Concrete Countertops:
Such countertops are usually less expensive than granite or marble slabs. But the cost gets higher for the handcrafted skills of the artisans. Other major factors for increased cost are transportation and installation charges. The average cost for a concrete countertop starts from $65 to $135. For simple designs, it is affordable at $65. But if you want to add creativity, you have to pay more.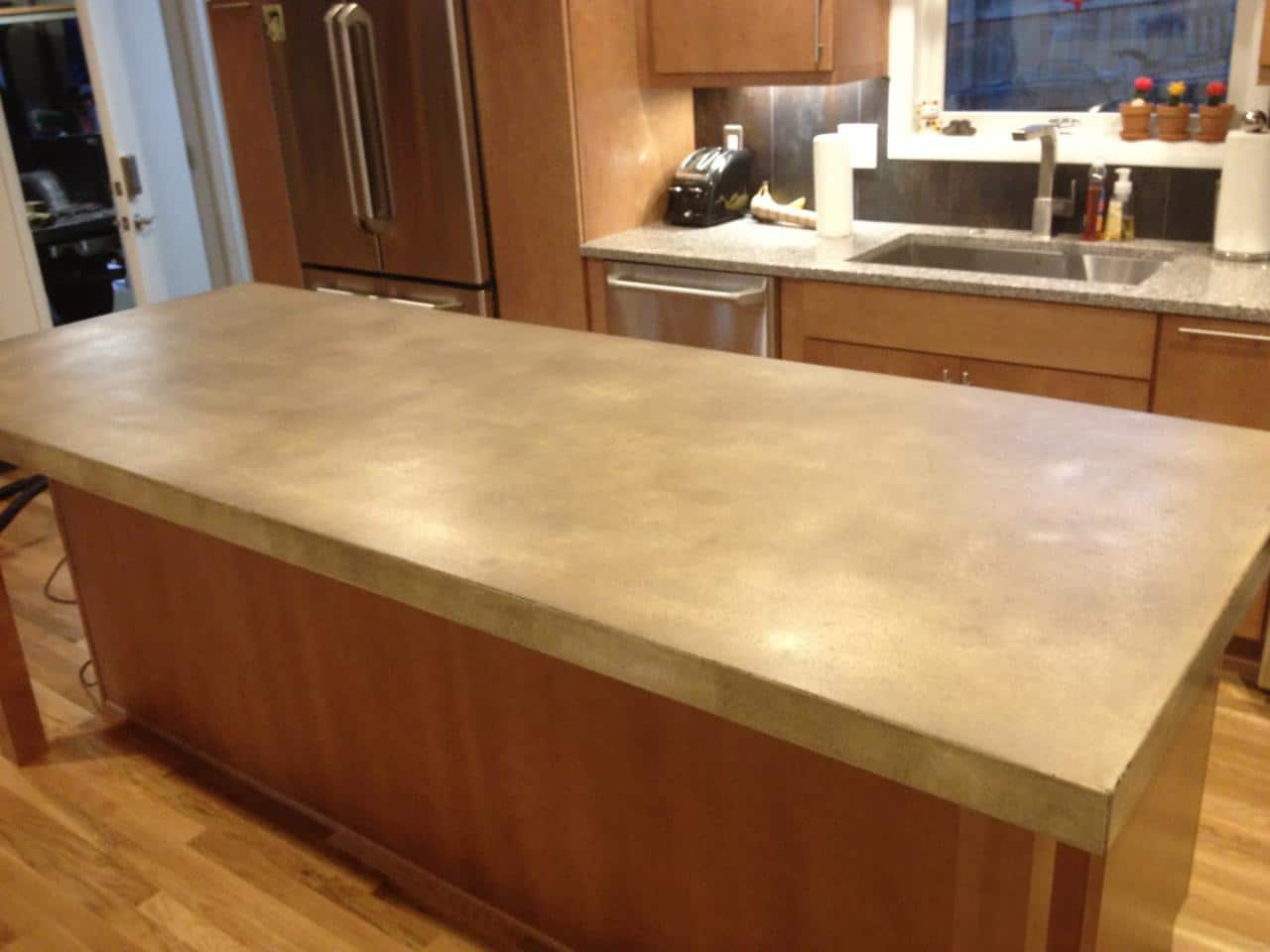 The cost depends upon how you design the edge, surfaces, etc. The more customizations you add, the price goes higher. People often prefer to add decorative aggregates to it. Such additions play an important role in determining the cost. Well, you can use recycled materials to limit your costs.
Concrete Countertops vs. Other Materials: A Comparative Study
As we discussed earlier, a wide range of options is available for kitchen countertops. Some of them are more decorative than the concrete ones, whereas some are costlier than the concrete ones. However, concrete countertops provide some exceptional benefits that you may not find in other types of countertops. Here, you can find a comparative study of concrete and other alternative materials.
Concrete vs. Granite:
Granite is a popular material for kitchen countertops. It shares multiple common characteristics with concrete. Among them, the most notable one is durability. However, the cost of a granite countertop is higher than concrete if the concrete design is simple. Also, the concrete offers a seamless design on the top. Granite is often used in multiple pieces and thus gives visible grout lines. Usually, the average cost for granite is $70 to $175.
Concrete vs. Quartz:
Another popular type of countertop is Quartz. It is stylish and durable at once. You can get customized options his like concrete. Though it matches the durability of the concrete countertops, you won't find much versatility in them. It comes in different colors and textures, but concrete has more options. With concrete ones, you can add any type of color you want. You can add a natural look with wooden color, a stone-like appearance, and so on. The average cost for a quartz countertop is $80 to $140.
So, here we have covered all of the necessary details regarding concrete countertops. From the features to the cost of it, you can get to know everything from here. Now, surely you have other questions in your mind. Let's try to resolve them.
Frequently Asked Questions:
a) How do concrete countertops impact the environment?
Cement production is, of course, energy-intensive. But you can reduce the environmental impact to a great extent by using recycled aggregate materials.
b) Can I use it without a sealer?
Sealer is essential to make the countertop non-porous. If you want a clean, stain-resistant surface, the sealer is a must.
c) Do concrete countertops scratch?
Yes, it is likely to scratch. But you can make it scratch-resistant as well using the sealer. Also, avoid cutting veggies or other things directly on the surface. Take a chopping board or similar thing instead. Otherwise, minor scratches may occur.
d) Does it crack?
You may find fractures on it due to natural shrinkage. However, it contributes to the natural aesthetic of the countertops. Hairline fractures often occur when the concrete mix is poured directly in place instead of pre-cast. Reinforcement can reduce the risks of cracks. You can use wire mesh, rebar as well.
e) How should I maintain the concrete countertops?
Once you seal it, the task of cleaning becomes easier. Do not use too harsh scrubbers. It will harm the sealer.
To clean it well, use a pH-cleaner. If your concrete countertop in the kitchen is not sealed, cleaning may be a trouble. Often, the pores absorb the liquids. This leads to long-lasting stains and even harmful bacterial growth. Therefore, seal your countertop beforehand.
If you are worried about the sealing cost, consider the long-term benefits that save your money from replacing the worn-out slabs again and again.
f) What is the lifespan of concrete countertops?
If you maintain it well, it goes for years. It is, however, known for its durability. But without proper maintenance, the lifespan may go short. Usually, such countertops let you relax for decades. It shares nearly the same lifespan as your home's is.
g) Is a safety guard necessary for DIY tasks of countertops?
Safety guards are always important for any such kind of task. So, take all of the safety measures.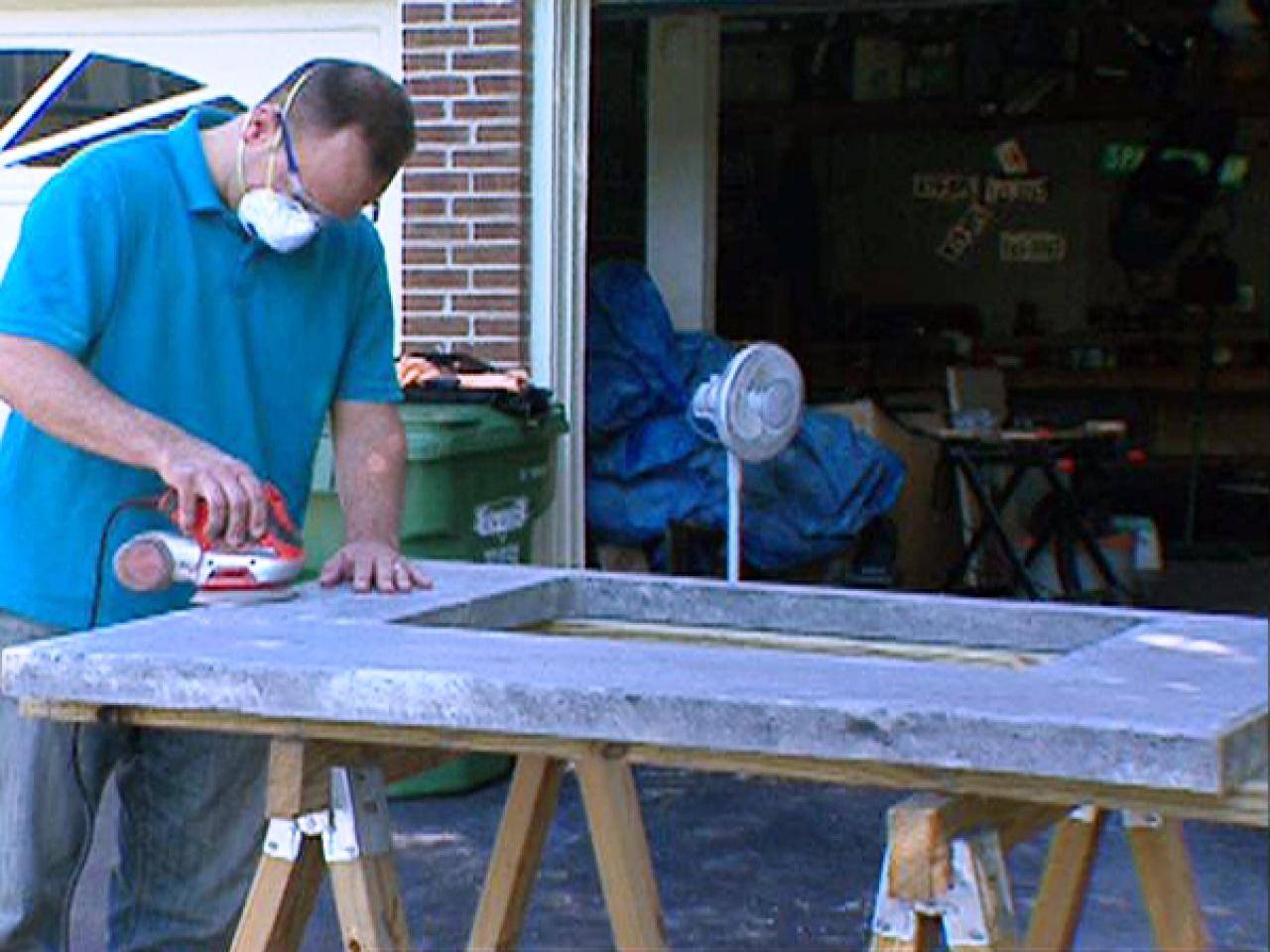 Whether you do it yourself or hire a professional, a large amount of dust is likely to be generated during the concrete installation and grinding. So, do not forget to take proper health precautions.
Bottom the Line
Durability and aesthetical impression- both of the features you can find in concrete countertops. It lasts long with all its grace. Thus, it increases the resale value of your home as well. Kitchen remodeling with a concrete countertop is one of the best ways to sell your house faster as it impresses the buyers. Therefore, for a kitchen renovation, go for this sustainable option and enjoy its benefits at large.