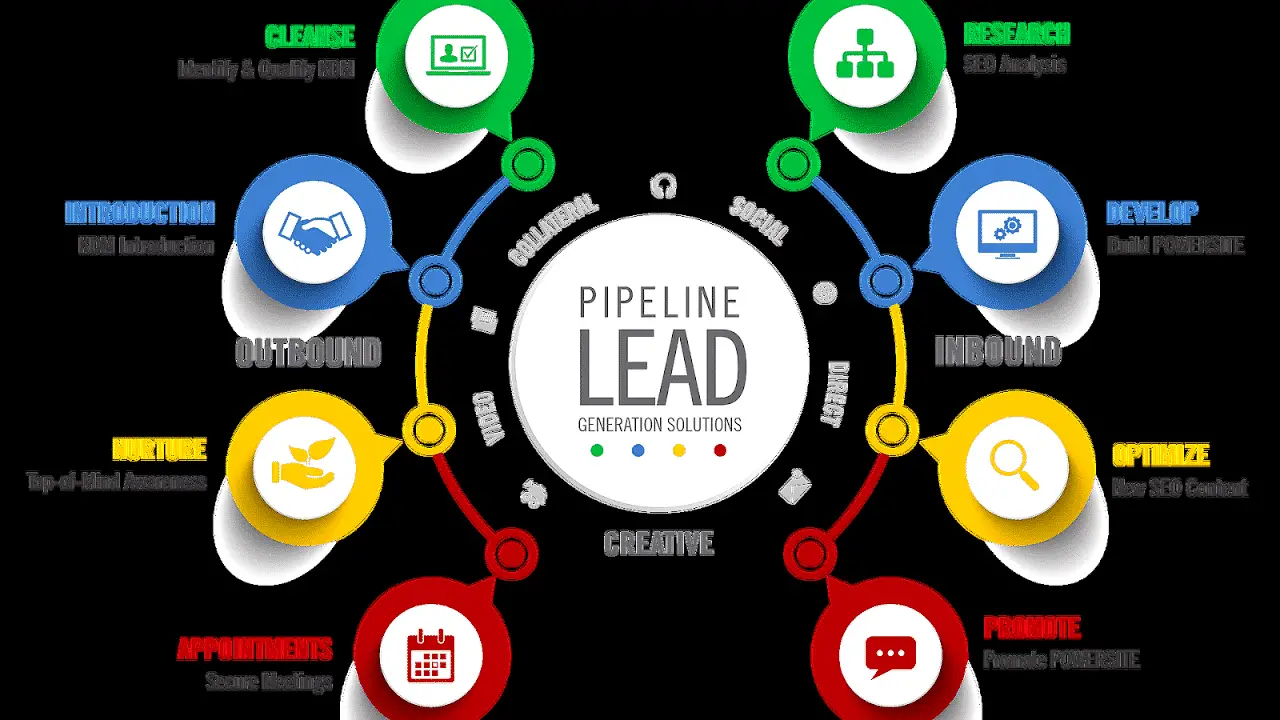 Businesses thrive on leads. If you have an expertise in a particular niche, you can know how to start lead generation business. A lead is an individual or a company interested in a company's products and services. Leads are generated with marketing and promotional strategies, using digital marketing and social media tools. Creating abuzz helps in generating leads for any business.
The rule of thumb is to understand your target audience before you create a strategy to generate leads. Attract customers using various tools such as blogging, social media marketing, networking, creating coupons, events, seminars, and landing pages. With these steps you will know how to start lead generation business.
If you are passionate about generating leads for businesses, these are a few tips to get started. You help businesses get customers in a lead generation business. Here are a few steps on how to get started with lead generation business.
Pick A Niche
Research and find the niche that has potential customers. You can also choose a niche based on your interest and expertise. It becomes easier for you to attract customers in the niche that you are passionate about. Finding customers for a business becomes your responsibility when you start a lead generation business like Just Dial.
Choose the niche you have knowledge and experience about
Understand what the customers want. Find their problems and create opportunities to solve the problems of the customers to generate leads
Analyze the competition in your chosen niche and chalk out a competitive strategy to effectively attract loyal customers online and offline
Analyze the needs of the customers and the number of times they are likely to make a purchase.
Explore sub- niches and creative ways to promote content to attract customers and get them interested in your client's business and services.
Service Charge For Lead Generation
Charge a certain percentage for your service for sending leads to a business. On an average 10% of the sales is charged to generate leads for a business. If you are generating leads for a business that has repeated customers such as salons, pet services, health care, food delivery, etc, you can charge 50% of the sales.
When you provide long-term leads that generate retain the loyalty of customers, you can get a better charge for your service. You might not get paid for each visit of the customer when you generate long-term leads. The charges for lead generation varies for different industries.
How To Start A Lead Generation Business – Marketing Strategy
Create a marketing plan and strategy to generate leads for the business of your choice. Get creative and find ways to attract customers. Start a website, blog, promote on social media, create podcasts, and use various digital tools to create a buzz. You can target specific audience with Facebook Ads. When you know how to start lead generation business, it is easy to grow and retain customers for your clients with these strategies.
Create viral content by creating incentives for the target audience
Generate curiosity with emotional and thought-provoking content
Establish your authority in the niche in which you want to generate leads
Write attractive headlines for the content of landing pages
Give away rewards for sign ups and create a lead generation loop with this marketing strategy
Use lead generation kits and numerous free and paid online tools to generate leads for your business.
Research the market. Get a list of wholesalers, vendors, private businesses, non-profit organizations, government agencies, and any business operating in the chosen niche
Use paid search and telemarketing tools to generate leads
Study your competitors and perform economic performance analysis
Get unconventional and creative ways to advertise your client's business
Track Conversions And Optimize Strategies
Keep a track of conversions asking your clients to provide you the data. It helps you understand the strategies that have helped you succeed in generating leads. Set up different channels for attracting customers. This data will help you optimize methods in generating leads and retaining customers.
For instance, if you set up different Facebook ads sets depending on categories, it helps you analyze the conversions and optimize results. You can use these metrics to come up with better negotiation strategies for conversions. It helps you in eliminating strategies that are not working and prioritize the ones that bring results.
Build a solid referral system with data from the available metrics
Start nurturing campaigns to keep customers engaged
Create follow up email campaigns
Schedule appropriate time for promotion with emails
Choose A Name And Legal Entity
Get the name registered and choose a professional legal entity that will guide you through various legal aspects of the business. You can handle your business professionally when you choose the right legal service to help you complete the business formalities. It also helps you in scaling the business when you start reaching your business goals. You will also stay protected from personal liabilities.
Choose an agent to know the best insurance policy that suits your business
Protect your intellectual property with trademark and copyright
Get the legal documentation, certificates, and complete the legal formalities essential to get started with lead generation business.
Conclusion
This is a quick-start guide on how to start lead generation business. It is good to have domain authority to get started. You can also gain knowledge about the niche that generates long-term leads. Following these steps, optimizing your business strategies to develop leads for your clients business, you can stay abreast of the competition.