Transcendentalist? Lotus flower tattoo designs in all shapes and colors are what you can etch onto your skin to show love for peace and awakened spirituality. The history of tattoos dates back to ancient Egypt and India traversing to European countries later. The significance of tattooing is different in various cultures and ethnicities.
In early Christianity, it was considered a barbaric tradition and probably used for punishment. Celtic and Germanic tribes inscribed their skin with tattoos as religious symbols. Most Americans have tattooed skin. Are you a part of a rock band? Is rebellion in philosophies and ideologies tattooed on your body?
It has become a way of expressing your individuality and is not restricted to religious symbolism anymore. Lotus tattoos are made in highly ornate and artistic styles suitable for men and women of any age. As opposed to rebellion, the lotus flower tattoo symbolizes spirituality.
Lotus Flower Tattoo For Women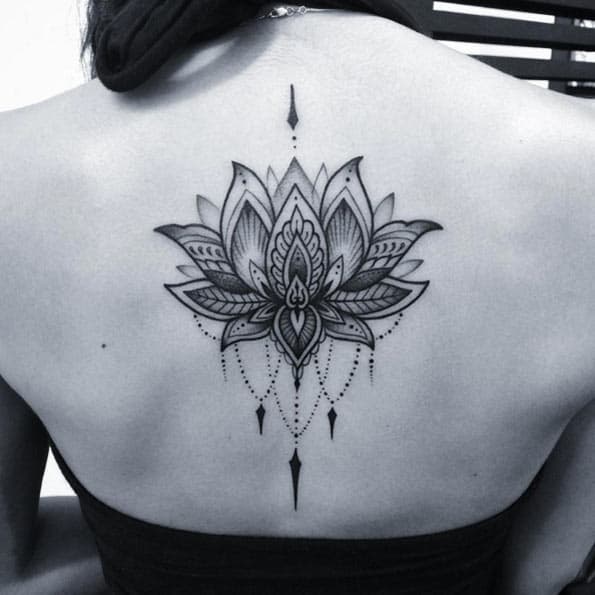 Teens or women of any age can use these lotus tattoo designs to signify purity and spiritual awakening. It symbolizes rising above all the challenges and grimness of life and staying pure. It depicts divine beauty, knowledge, and kindness.
In Hinduism, it is associated with Lord Vishnu, Goddess Lakshmi, and Lord Brahma. The petals symbolize reaching deeper states at a soul level and experiencing divinity. It also symbolizes prosperity, fertility, and feminine beauty.
A promise to stay pure in adverse conditions and stand your ground based on principles and good values. Choose from numerous lotus tattoo designs that suit your taste, style, and individuality.
Lotus Flower Tattoo for Men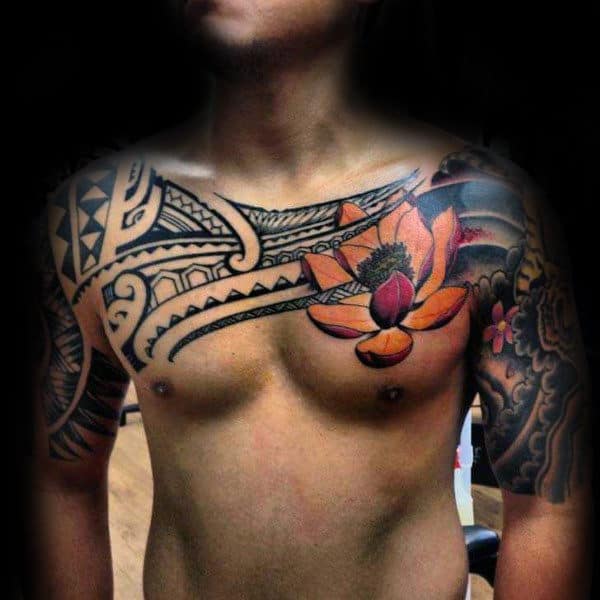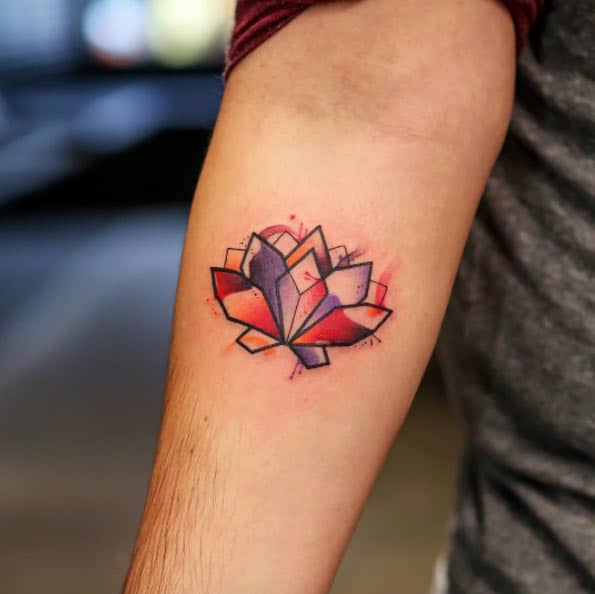 Kula shaker and numerous transcendental rock bands have adopted Vishnu Maya because it enlightens the soul with knowledge and wisdom of the universe. Choose tattoos that have less artistic details as they blend with most of the outfits and do not look feminine. Small size lotus flower tattoos suit men.
Minimalistic design elements symbolize strength, enlightenment, and higher knowledge. You can use it on the area of your skin that can be easily displayed or hide it by etching it on your back or shoulder. It is not recommended to use this tattoo on feet as it diminishes the sacredness.
Bigger designs with a single color or an abstract design are suitable for men. The inked style of the Lotus mandala is suitable for men and women.
Lotus Flower Tattoo Abstract
Abstract lotus flower tattoo looks like a part of your outfit or compliments it if you have done it on visible areas of your body. Use colors, motifs, textures for a stunning view of this tattoo which symbolizes good virtues and higher values. A tattoo that inspires art, beauty, and spirituality suitable for your taste if using traditional motifs is not your thing.
Lotus Flower Tattoo Elegant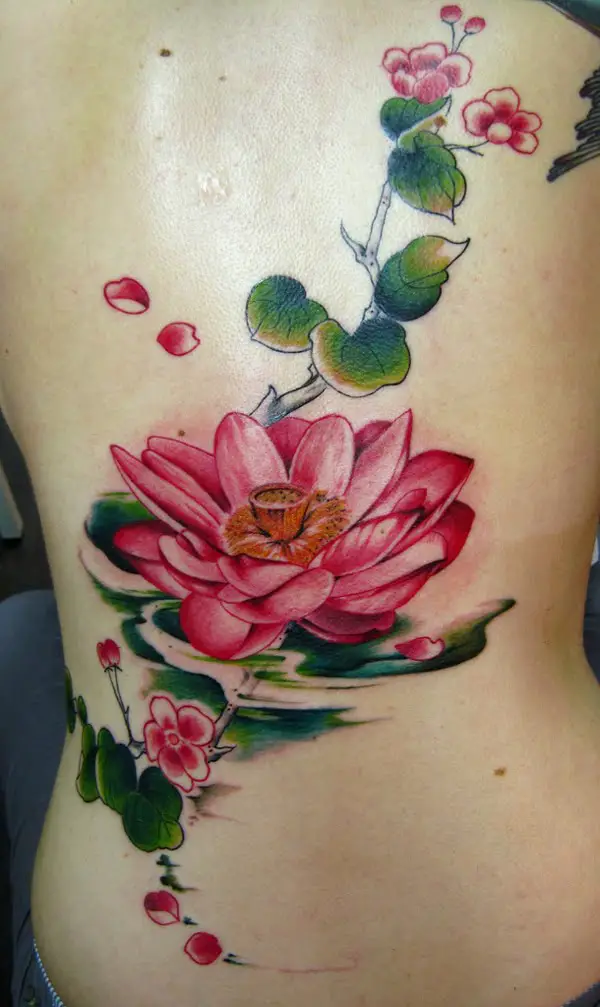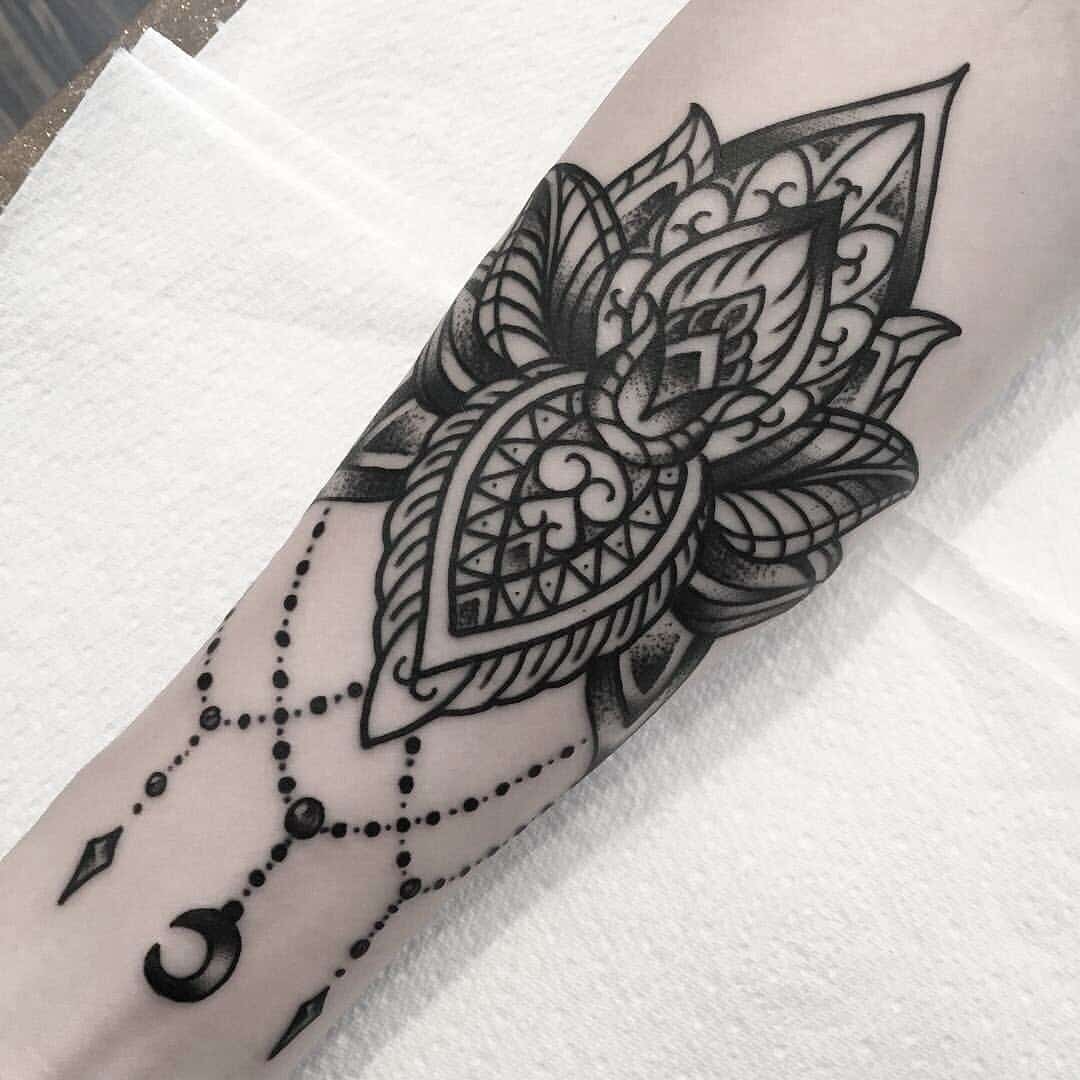 Artistic, feminine, elegant, and ornate, these are highly esthetical tattoos suitable for girls and woman of all ages. Choose one of any size to have it on any area of your body. You can create an arm-sleeve of this tattoo with or without colors as it looks stunning and looks good on every body type.
Lotus Flower Tattoo Boho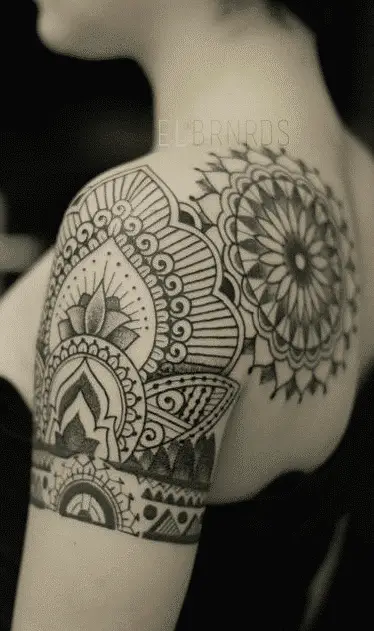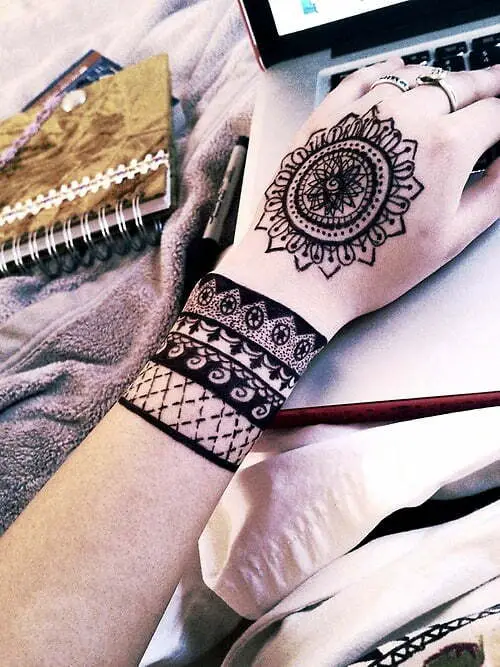 With Boho-inspired motifs, bring out the hippie in you who enjoys free-spirited living and happiness in everything. With itsy-bitsy non-conformist artistry thrown it, pick these motifs to suit your individuality and style. Unorthodox and deeply spiritual because you believe in the oneness of human life, boho-transcendentalist, these are the choices for you.
Lotus Flower Tattoo Victorian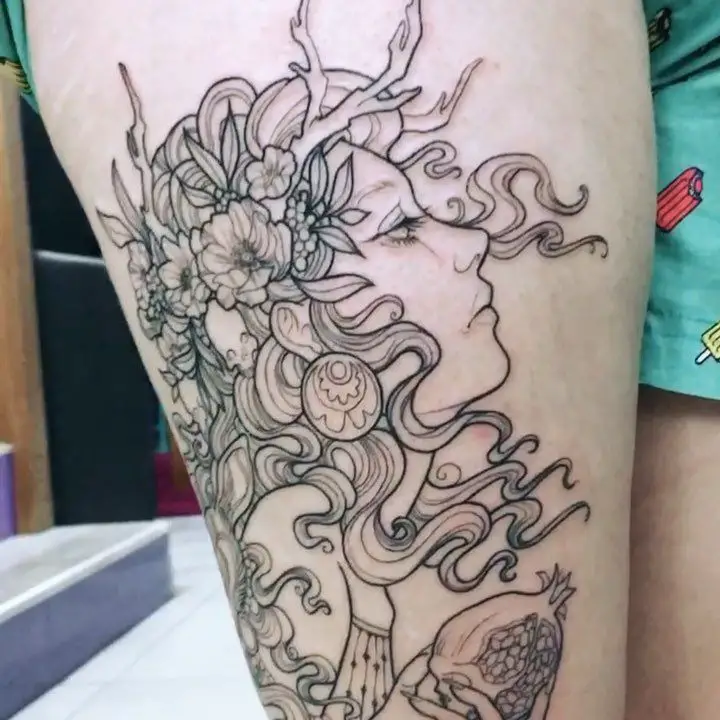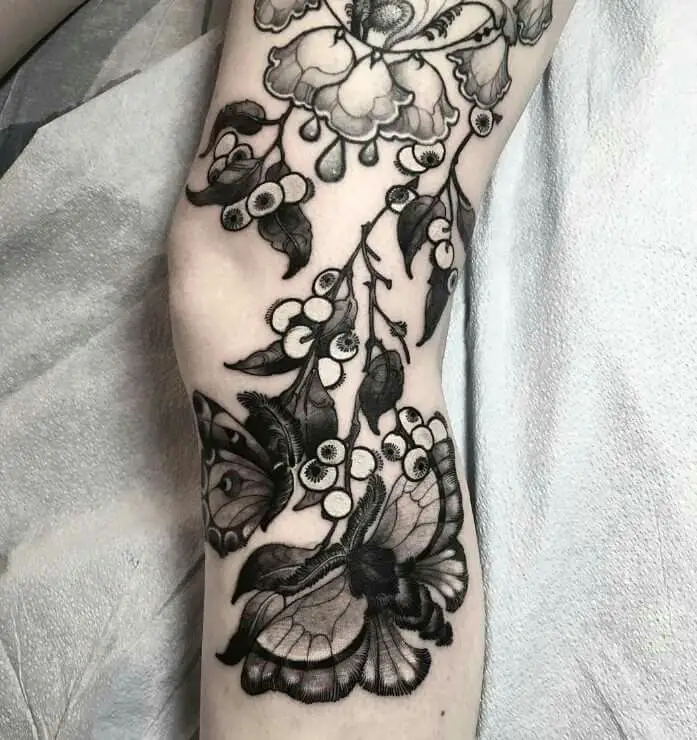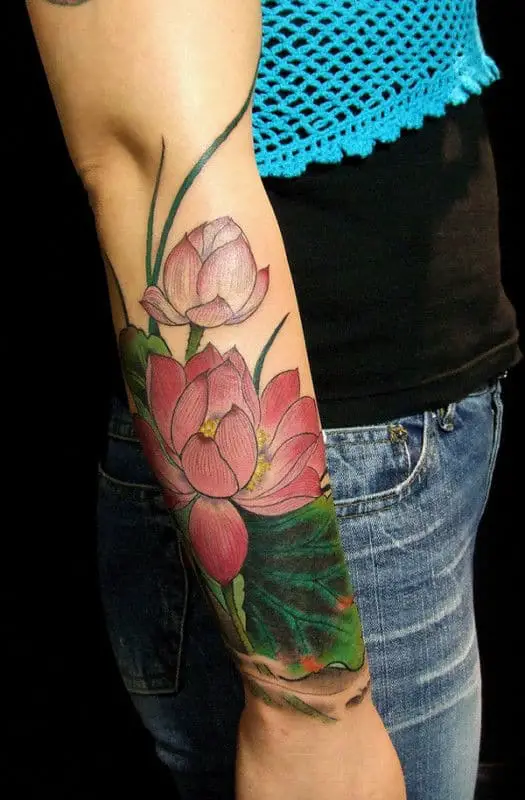 The details of lacy filigree and detailed, ornate motifs with muted color palette make the era eternally etched onto your body as an artwork. Reminding you of what emotions once felt creating a deeper meaning of life. Creating dramatic motifs telling a beautiful story that expresses your individuality.
Lotus Flower Tattoo Psychedelia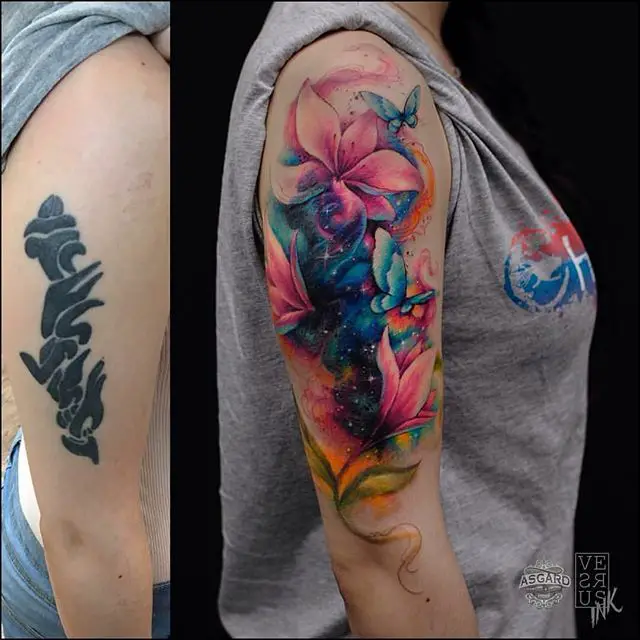 Tripping over all the good things life has to offer? Choose these motifs if they are in sync with your ideologies. Regardless of what life has in store for you, do you find a way to count your blessings and feel the bliss of beauty of life?
Lotus Flower Tattoo With Motifs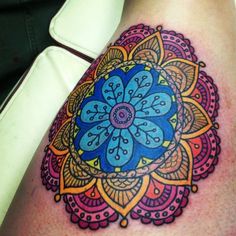 Chakras, sacred geometry, and a lot more intriguing motifs of lotus tattoo on arm, shoulder, or any part of the body make it look artistic than a mere tattoo. Motifs in various art forms for tattoos are suitable for both genders. Choose your favorite motif from the philosophy of your choice.
Lotus Flower Tattoo With Symbolism
Take inspiration from religious symbolism from various cultures and blend it with the lotus flower motif. Religious symbolism in tattoos has been used since ancient times and can never be demode. Add meaning and beauty to your tattoo choosing from symbolism from your favorite culture and ethnicity.
Lotus Flower Tattoo Henna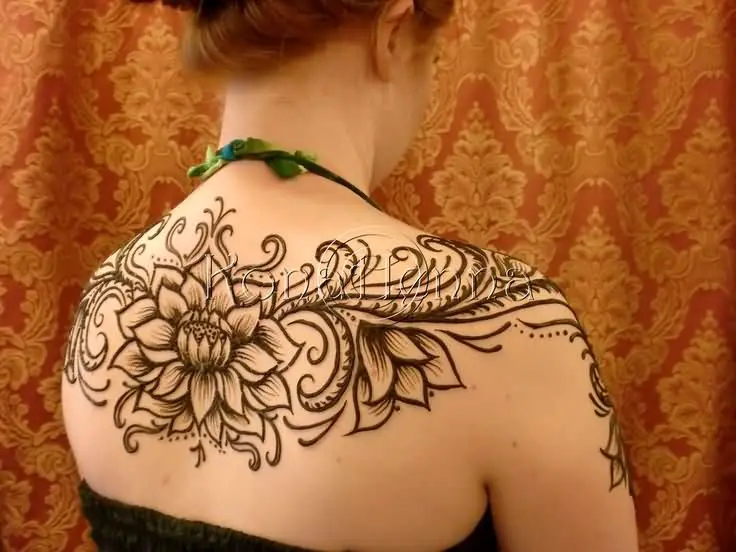 You can choose temporary tattoos using readymade stickers or henna that fades away after a few days. Interesting and intricate lotus motifs with henna can grade your neckline, shoulder, arms, or back and looks good on most of the outfits. Henna is auspicious and used in Asian weddings. You can choose any occasion to get a henna lotus tattoo in designs of your choice.
Conclusion
Choose from a wide various variety of lotus tattoo designs that showcase your faith and ideology. Motifs in monochromatic colors and myriad color patterns are available to choose from. You can pick a permanent or a temporary tattoo.
Tattooing is an ancient art that exists since the pre-historic age. It has only evolved and spread through various cultures throughout the world. From depicting rebels, minority groups, communities, religion, to trends, tattoo art says it all.