Best Tequila for Margaritas – Whether you want to get ready for a huge party or celebrate a small win with close friends, whether you want to lose yourself to dancing the night away or have a little me time to drown everything that has been bothering you, tequila just sets the right mood. The experience of doing tequila shots, with friends or otherwise, the harsh flavor flooding your tastebuds, is something else entirely. The sweet and earthy flavor of this drink derived from blue agave invigorates your very senses.
However, while you lose yourself in the ethereal taste, it is important for you to know what type or brand of tequila suits you the best. We have filtered through thousands of brands out there and have chosen 12 of the very best of the tequila brands for you to choose from. But before we move on to the brands, let us have a look at the types of tequila we get.
Types of Tequila
There are two main categories of tequila and then four more specific types.
The two main categories of tequila are as follows:
#1 100% agave concentration
This is pure, undiluted, concentrated tequila. 100% of this tequila is made of pure agave. This tequila will give you the pure, raw flavor of tequila untouched by any other flavor.
#2 Mixtos
You can consider this to be the hybrid version of tequila. Mixtos Tequila always contains at least 51% percent of Tequila, but the rest consists of sugars like fructose and sucrose. This is the best tequila for those who enjoy tequila but do not quite like the rawness and harshness of the concentrated flavor. This is a more light-hearted drink with the essence of original tequila.
The four more specific categories are:
Blanco (meaning white) or Plata (meaning silver) tequila: This is the fresh, young unaged tequila. It is not aged at all and is stored and packed right after deriving the juice from blue agape and distillation. Sometimes, it might be aged, but never more than 2 months.
Reposado (meaning rested) tequila: This tequila is rested more than the Blanco/Plata tequila, but still for a very less period of time. Reposado tequila is aged for at least two months, but always less than a year.
Anejo (meaning aged or vintage) tequila: As the name suggests, this tequila is aged for a much longer time than both Blanco/Plata or Reposado. Usually, it is aged for a period of one year. The aging time might go beyond that, but it never crosses the limit of three years.
Extra Anejo (literally meaning "extra aged" or "extra vintage") tequila: This is the tequila that is aged for the longest period of time. At the very least it is aged for at least three years, but more often than not, it is aged far longer than that. It has the most decadent flavor that can pleasurably tease your tastebuds.
Tequila is always stored in wooden Oak barrels before being packed and sold. This also has an impact on the flavor. The longer the tequila is stored in the oak barrels, the more the essence of the wood gets infused in the tequila and the more delicate the flavor becomes. That is why Blanco/ Plata and Reposado tequila mostly have a harsh, raw, and concentrated flavor while Anejo and Extra Anejo tequila have a delightfully mellow flavor. This range gives you the freedom to choose the best tequila for yourself.
And now we come to the section you have all been waiting for! Here we have put together for you a list of the 12 best tequila brands ever! This exclusive list will definitely guide you to the best tequila for yourself!
This cool collection of exclusive floor lamps will surely entice you.
12 Best Tequila For Margaritas
#1 Patrón Tequila
The tequila by the Patrón brand was first launched in the year 1989 in Jalisco, Mexico, the heart of tequila production. Patrón tequila remains one of the most premium tequila brands out there, and they offer not one but three types of tequila- silver (Blanco) tequila, Reposado tequila, and Anejo tequila, so you can take your pick. Patrón tequila comes in 750ml- 1.75-liter bottles. One bottle of tequila can cost anything between $36-$94 depending upon the type and quantity. But no matter which tequila you go for, you can be assured of quality guaranteed.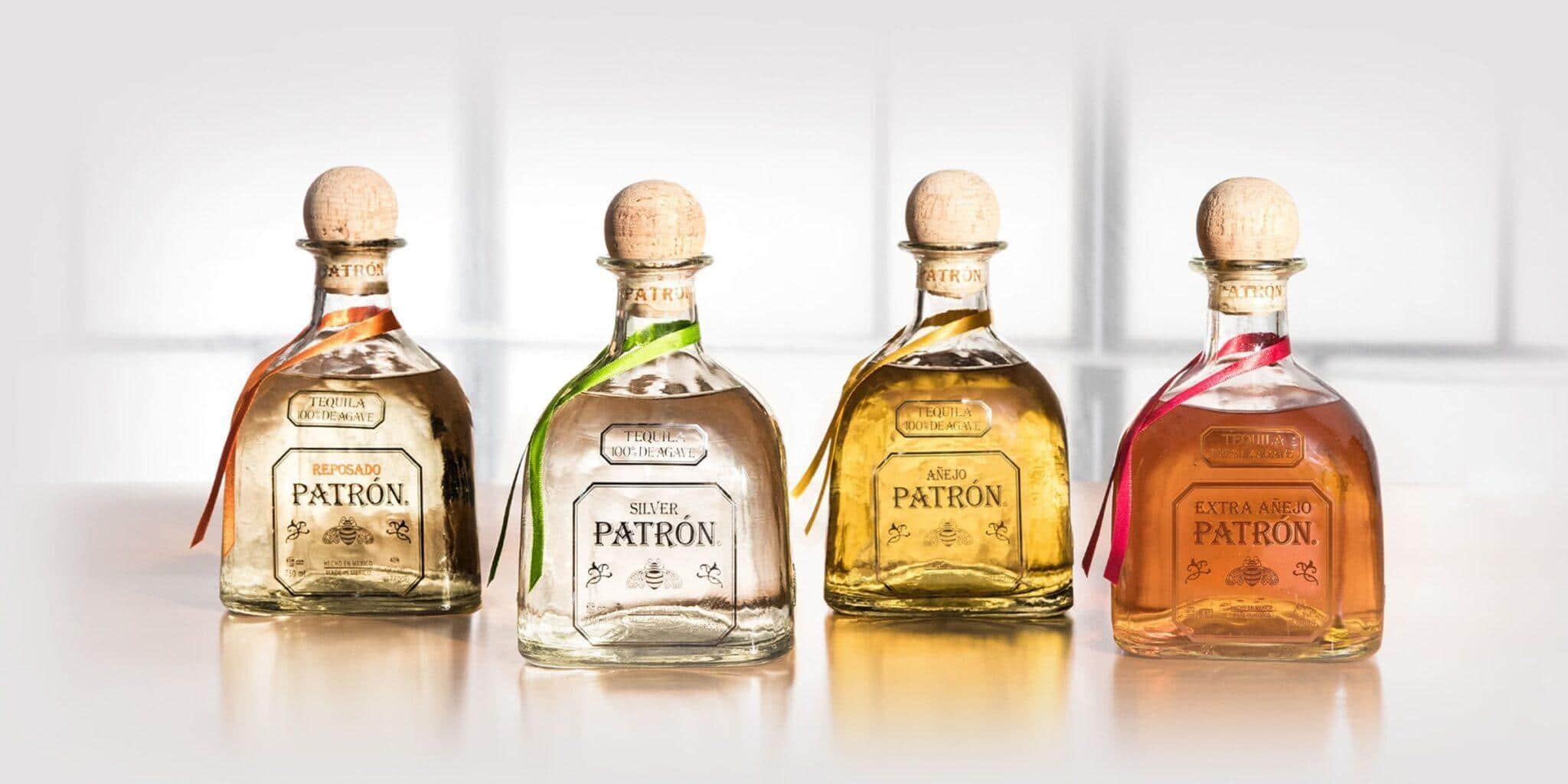 #2 El Tesoro
If you are looking for a vintage tequila brand, look no further. El Tesoro has been tending to tequila lovers for the last ninety-one years and is still going strong. El Tesoro also claims to be the first-ever brand to create Extra Anejo tequila, aged for five years, in 1980. El Tesoro tequila is one of the best smooth highland tequilas out there. You can also put your conscience at ease while sipping El Tesoro tequila as the manufacturer claims to use labor-intensive methods. El Tesoro specializes in Extra Anejo tequilas but they offer other types of tequila as well. So get ready to partake of the sweet, earthy, oaky flavor of tequila with El Tesoro. The pricing starts from $25.
#3 Casa Noble
If you are a person who likes to ensure complete authenticity before purchasing a product, Casa Noble tequila is for you. It is an organic-certified tequila brand that has been around for a long time. It was first introduced in 1776. (Can you imagine how old it is?) What makes the Casa Noble tequila stand out is the rich, spicy, flavorful taste that is only possible because of the triple distillation process that each tequila goes through. You can buy Casa Noble tequila bottles starting from just $23.
#4 Milagro Tequila
Milagro Tequila is a very recent addition to the Tequila family- it was introduced just in 1997. One of the factors that might draw you to Milagro Tequila is the design of the bottles themselves. If you like more vintage, delicate-looking bottles, Milagro has them. On the other hand, if you prefer more modern bottles for your tequila- you're in for a treat!
The long sleek modern bottles in vibrant colors will definitely win your heart. But that's not all. The soft, sweet earthy flavor of Milagro Tequila will gently tease your taste buds and leave you wanting for more. You can buy Milagro Tequila starting from just $17, so it is one of the best tequilas out there if you are looking for an inexpensive one.
#5 Herradura tequila
Herradura tequila is one of the most premium tequila produced at the Brown-Forman distillery alongside several equally premium or cheaper brands. You need not worry about the authenticity or quality of Herradura tequila because they always go for the traditional method using the clay ovens instead of the diffuser method.
This means that there is no need to add any additives or synthetic flavors, and the original taste and quality of the tequila are preserved. Special tequilas are available apart from the main range of tequilas, like the Double Barrel Reposado and the Extra Anejo tequila collection. You can buy Herradura tequila starting at the price of $25.
#6 Espolòn tequila
Espolòn tequila, which is an important part of the Campari America tequila family, is for those who are looking for an inexpensive option to enjoy quality Tequila. It is a type of Highland tequila manufactured in Jalisco, Mexico, and it uses modern autoclaves to cook the pinas instead of the traditional ovens, but without compromising on the quality. Espolòn tequila promises a 100% pure blue agave mixture, with a delectable taste that is neither too raw nor too subtle. This is the best tequila to use if you want to enjoy a quick Margarita, and it doesn't hurt your pocket as well! Pricing starts from just $10!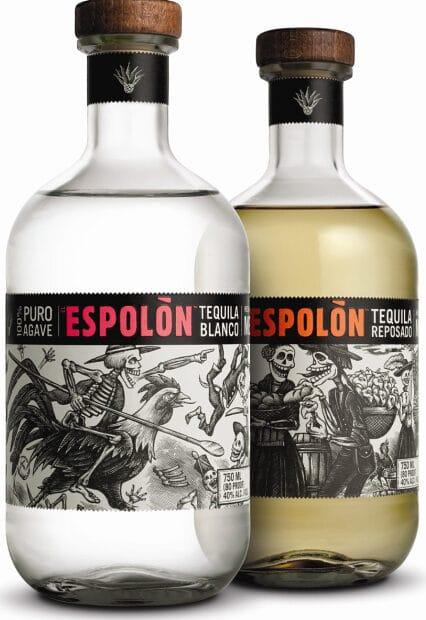 #7 Clase Azul
This tequila comes in one of the most beautiful bottles out there. The bottles are ceramic finished with gold, silver, or platinum embroidery to go with the mood. The tequila is distilled and fermented with great diligence, the bottles handcrafted with great care. Clase Azul claims to use nothing but only the best traditional practices to bring to you the best tequila possible, be it the unaged Blanco or the decadent extra Anejo aged in sherry casks.
Yes, you will definitely be paying a hefty price for Clase Azul premium tequila but will be worth it when you think that along with enjoying the tequila, you can always turn the bottle into a bedside lamp or a value addition to your showcase. You can buy Clase Azul tequila starting from $58.
#8 Partida tequila
Partida tequila is also a relatively new arrival on the tequila market. The brand has been named in the honor of Enrique Partida, who used to cultivate high-quality blue agave. It entered the tequila family in the early 2000s and took the market by storm as one of the best cheap tequilas. Being a relatively modern brand, it uses autoclaves for tequila production instead of the traditional clay ovens but still provides high-grade tequila. Partida is most famous for its unaged Blanco tequila, which is a great standalone sipping tequila. You can buy Partida tequila starting from just $20.
#9 Jose Cuervo:
Some people might think that Jose Cuervo does not deserve a spot on this list, but that is because they know just one side of the story. For years, people just had access to the Mixtos Tequila of Jose Cuervo, which was obviously not appreciated when people came to know the difference between 100% agave tequila and mixtos Tequila more closely.
However, Jose Cuervo also has one of the most exquisite collections of 100% agave tequila, with a soft flavor that you will definitely love! Their Extra Anejo is crafted with love, with liquids going back up to thirty years to give a mellow, delicate taste. Jose Cuervo's private collection is definitely worth a try! Jose Cuervo tequila can be bought starting from $11.
#10 Collarejo
Founded in 1755, Collarejo tequila is probably one of the best tequila vintage brands out there. They prepare their tequila using the French method of distilling cognac, which basically means double distillation of the tequila after roasting the pinas for 27 hours. Apart from the core tequila collection, there are some special editions like the triple-distilled Reposado. The price of the Collarejo tequila range starts from $20.
#11 Gran Centenario
No, don't get worried just reading the name. Gran Centenario tequila will not cost you a fortune. Instead, it is quite the opposite. Gran Centenario uses the hybrid method, that is, the traditional clay ovens as well as the modern diffusers to produce their tequila. In fact, they use a method called "Seleccion Suave", a process by which they merge the tequila obtained from these two different methods to create some new varieties. This is done to suit the needs of every consumer, and so that every individual can find a Gran Centenario tequila to love. Pricing commences from just $13.
#12 Don Julio
This premium tequila brand is owned by Diageo and promises the best tequila of the lot. Almost a century old, the signature tequila of this brand, an Anejo was produced in 1942 and has become the very symbol of luxury tequila. Very recently, Don Julio has recently another of its very decadent, premium products- the Reposado Double Cask! However, Don Julio has a range of other tequilas as well and the collection is definitely worth a try! The pricing of the tequila collection starts at $26.
How to make a Margarita?
You honestly did not think that we would end the article without mentioning Margarita, did you? It cannot be that we discuss tequila and do not talk about Margarita at all. Margarita is no doubt one of the best tequila-mix drinks out there. So here's another guide for you- how to make the perfect Margarita anytime!
Ingredients: You will need
Tequila (choose your type)
Lime juice
Orange liqueur
Salt
Ice (cubes or grated)
Garnishing accessories
A beautiful glass of your choice
Preparation
Preparation for making a Margarita is very simple. Just get all the ingredients ready. Then, lightly brush the rim of your glass with lime juice and sprinkle salt all over the rim so that it sticks. The initial preparation is done.
Put the other ingredients, that is the tequila, orange liqueur, and lime juice in a jug or any container of your choice along with ice.
Shake the contents of the jar thoroughly.
Pour the juice into your already prepared glass. Be careful so as to not dislodge the salt sticking to the rim.
Garnish with a piece of lemon, a small umbrella, or other accessories of your choice.
Serve chilled over ice for the best experience!
Frequently Asked Questions (FAQs) – Best Tequila for Margaritas
Q1 What is silver tequila?
Silver tequila is basically another name for Blanco/ Plato tequila. As mentioned earlier, it is not aged much or not at all. It is either packed immediately after distillation of the blue agave juice or is aged for not more than up to 4 weeks. 100% agave silver tequila gives the strongest and most raw tequila flavor.
Q2 How to rim a glass?
We mentioned rimming a glass while talking about making a Margarita. There is a proper procedure for rimming a glass and following it properly ensures that your glass is elegantly and neatly rimmed. First, cut a lemon into half and slide it halfway across the rim of the glass. Then, put rimming salt on a cloth. Roll the part of the glass brushed with lime juice across the salt. Once done, shake the glass lightly to remove the excess Salt and your glass is rimmed and ready!
Q3 Where was tequila first made?
Tequila was produced for the first time in Jalisco, Mexico in 1758 by Jose Antonio de Cuervo y Valdes. Even now, tequila is almost exclusively produced in Mexico, and by far, Mexican tequila is the best tequila. There is a reason behind this- the black volcanic soil of Jalisco makes it the ideal place for growing the blue agave, and hence, for making tequila.
Q4 Is there an international Margarita Day?
You might not be aware of this, but since 1953, everyone's favorite tequila drink, Margarita, is honored through the International tequila day. This is celebrated on the 22nd of February every year, and on this day, tequila lovers all over the world come together to celebrate their love for this amazing drink. Especially in Mexico, contests are organized wherein Bartenders present their own versions of tequila and compete for the title of best tequila.
Q5 How to make a lemon zest?
As we speak of making and garnishing a Margarita, you should know that a lemon zest is probably one of the best ways out there to garnish a drink. It is quite simple to make a lemon zest, and it also goes with the flavor of the Margarita. First, use a channel knife to puncture the peel of the lemon. Then, just insert and drag the zester across the perimeter of the lemon. Your lemon zest is ready!
Q6 Which tequila is the best for health?
The fact that tequila comes in four different types aged for four different time periods indicates that these will have varying health benefits. And they do. 100 agave Blanco or silver tequila is considered to be the best tequila if you are health conscious. The reasons are obvious. Mixtos Tequila contains a huge amount of sugars, and might also contain additives. Tequila aged for longer periods are stored in Oak barrels, which might not necessarily be fresh. They might have been used earlier to store other types of alcohol or liquor. Silver tequila is your best bet.
Q7 Which is the best tequila for shots and Margaritas?
If you are mixing tequila with another liquid and other substances to make a new drink, you would obviously want that drink to retain the authentic flavor of tequila. That is why, the best tequila for shots and Margaritas is considered to be Blanco tequila. This tequila retains and gives the rawest, the most original flavor of the tequila because it is not aged at all or aged for a very short period.
Conclusion
Tequila happens to be a much favored drink of all liquor lovers. However, the presence of thousands of brands manufacturing tequila and the existence of four different types of tequila itself makes the choice quite difficult. In this situation, it is upon you to evaluate and choose the best tequila brand for yourself.
We have tried to make this task a little less tedious for you by putting together a list of the 12 best tequila brands out there, each one of them unique, each one of them decadent, flavorful in their own way. All you need to do is, sift through these brands, (maybe experiment a bit) and the best tequila will be yours!