How to duet on TikTok – In 2018, a Chinese ByteDance company took over Musical.ly, an app for making and sharing short stream videos of 15 seconds. The features and users of Musical.ly were transferred to an app called TikTok, which provided all the features of Musical.ly along with some additional improvised features.
TikTok allows its users to make and share globally 15 seconds to 30 seconds videos on several topics. The app has over 500 million users currently.
The feature that makes it so famous among users worldwide is its simple creation and sharing of content, which takes neither too much time nor effort. This is also one reason it is one of the most competitive and highly rated content sharing apps in the global market.
Many big multinational companies also consider it to be a valuable source for their marketing. TikTok, as claimed by marketing experts, can help the companies to get users engaged and expand the latter's reach in the market.
Check out our collection of floor lamps as well.
How to Duet on Tiktok?
Here are the steps of how to duet on TikTok?
Step 1
Install the TikTok app from Google Playstore or iOS Appstore
Step 2
Open the TikTok app on your mobile phone (Android/ iOS)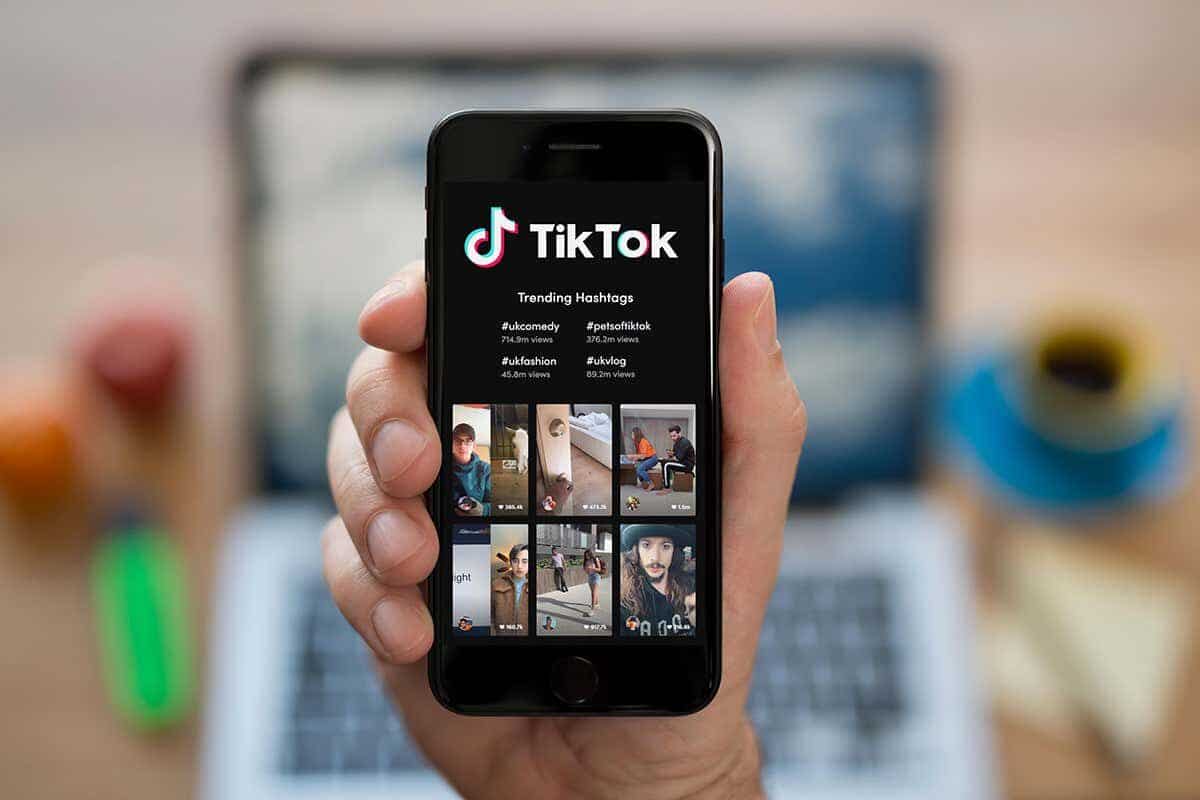 Step 3
Click on the Share icon in the bottom of the screen. And then tap on the Duet icon.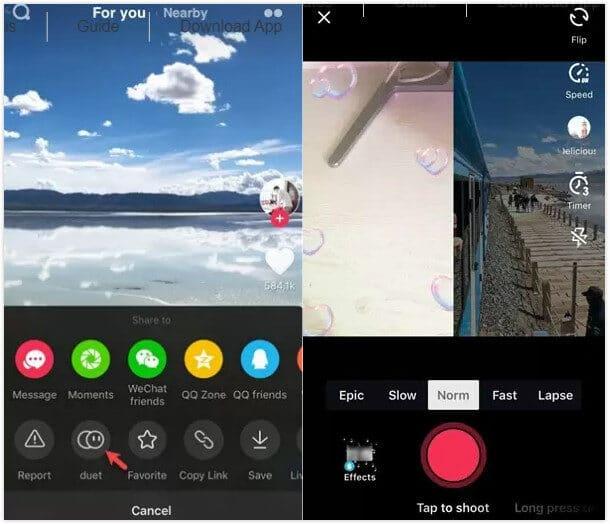 (The duet option will appear only when you have an account on TikTok otherwise you will have to create one to use the duet feature of TikTok)
Step 4
Select the video that you want your recording to be with. TikTok provides you various options on a vast number of topics to make such duet videos.
Step 5
Start recording your video and the video that you have selected will start playing on the right side of the screen.
The duet feature does not restrict you from using the filters and other such effects available on the app.
Step 6
Click on the next icon in the lower right corner of the screen. It will take you to the next page where you can post your video.
Step 7
Click on the red post icon. This will post your video on the app and your followers, or any TikTok user can watch the video. You can even add captions and hashtags before posting the video.
Step 8
After adding the captions and the hashtags, you can post the video. You can even check the number of likes you got and how many people re-posted your video.\
How can you get famous on TikTok?
#1 Use trending Hashtags
One of the most straightforward ways to get famous on TikTok is to use the hashtags that are trending for the video's topic that you are creating.
Using the trending hashtags shows your content to the relatable audience who may have searched anything related to your topic or the hashtags you have used, thus increasing your reach.
#2 Re-create the trending video topics
Try re-creating the trendy topics in your style, making it more creative and unique than the other content posted on the app.
Using this method, you can increase your reach of the audience and engage the audience in your content. It is very well known that the more the user engages with your content, the more your followers increase, and the reach of your profile expands.
#3 Find your niche
Before creating the content, you need to research the type of content you want to upload and who will be your target audience. This makes it easy for you to use the hashtags.
Knowing your niche will make it easier for you to reach your audience and connect with them.
#4 Be consistent with your content
One of the most important things that you need to do to get famous on TikTok is to be consistent with your content theme. Do not make miscellaneous content, as it will give the audience an impression that your feed is too messy.
Not only do you need to be consistent with your theme but also consistent with uploading the content. Upload the content regularly. This will show the audience your content more frequently. Thus expanding your reach and increasing the engagement.
#5 Share your content on various social media platforms
You can even upload your TikTok on various social media platforms such as Instagram, Facebook and many more social media platforms. This will also help make people know about your profile, and the more you share content, the more followers you will get.
#6 Good quality videos
TikTok is a platform where people upload video content, and you need to make sure that you don't compromise your video quality.
It is essential to have an excellent quality video so that the audience can enjoy the video and don't just scroll through your video because of the poor video quality, no matter how unique and creative the content is.
#7 Collaborate with TikTok influencers
One can get famous on TikTok if he/she can back collaborate with the notable TikTok influencers and make videos such as – the trending challenges, duet videos and other such trendy videos.
#8 Have a consistent interaction with your followers
Interact with your followers through comments or direct personal messages on a regular basis. This will make a good image of you, and your followers will genuinely engage in your content.
Frequently Asked Questions (FAQs) – How to Duet on Tiktok?
Q1 Who owns TikTok?
Chinese company ByteDance owns TikTok. The founder of the company is Zhang Yiming.
Q2 Which countries use TikTok the most?
Some of the countries where TikTok is most popularly used are – Norway, Russia, Italy and many other countries.
Q3 Why is TikTok so popular?
TikTok is getting popular amongst every group of people because of its trends such as challenge dance videos, dialogue role-plays, sing-along challenges and many other such trends and challenges.
Q4 What age group uses TikTok?
62% of TikTok users are between the age of 12-34.
Q5 Can TikTokers earn money?
Absolutely. A TikToker can earn anywhere between $200 to $20,000. However, it highly depends on factors such as the number of followers on the TikToker, the content creativity, uniqueness and engagement with the audience.
Q6 How many followers does one need to go live on TikTok?
To do a live video on TikTok, a TikToker requires a minimum of 1000 followers on his profile.
Q7 Who has the highest number of followers on TikTok?
Charli D'Amelio has over 100 million followers on TikTok, making her the TikToker with the highest number of followers worldwide.
Conclusion
Making duet videos is quite simple and is one of the most trendy contents that can make you famous and "trendy" too. The duet feature contains various features and effects that can help you create unique, creative and interactive content. So, what are you waiting for! Excite your video content by trying new things.
Well, we hope the steps mentioned above on how to duet on tiktok helps our user with what they are looking for.