Chicken Florentine Recipes You Need To Make Today Itself
Just imagine serving delicious chicken florentine on your dining table and everyone praising you. Sounds cool and overwhelming, right?
Chicken florentine entirely filled parmesan garlic sauce in just a few minutes is all we desire for this month as our special dish. The chicken florentine is a quick, comforting, and easy to be tried recipe. You might be thinking that it tastes so delicious and looks phenomenal, how could it be simple? Do not worry and think more about it, many toothsome recipes come easy to make these days.
You just require pantry-friendly ingredients to start making your own. Just gather all the ingredients and you good to go. For this recipe given further, lightly floured chicken cutlets will be seared until the color turns golden brown and then nestled using a luscious cream sauce along with bursting tomatoes and baby spinach. Many people do not like the idea of tomatoes in chicken, do not worry, you can readily skip it or substitute it with some other ingredients easily.
The parmesan sauce required to prepare the chicken florentine recipe is lightened by adding chicken broth and tasty cornstarch along with heavy creams. You are definitely going to get the desire to lick the plate once you finish eating the solids.
Just serve your chicken florentine along with mashed potatoes, pasta, or rice along with green salad as sides. You may also add breadsticks to have this spectacular and saucy flavor. Sounds mouthwatering, right? Let's begin.
Chicken Florentine Recipe
If your family loves consuming chicken too often, you should definitely start learning some new recipes like this chicken florentine recipe that fits all the occasions perfectly. Know that chicken does not have to be boring and just a source of protein to complete your daily nutrition, it can be delicious and mouthwatering, probably a lot more than you have thought.
The recipe you are just about to learn hits all the notes right! It's comforting, creamy, flavorful, and pleasurable for the entire table. The decadent sauce present inside it swaddled the golden chicken to transform its every bite into a blissful one. And the best thing about this recipe? you will need only a skillet and few simple ingredients to start preparing which makes the clean-up pretty easy too.
Still not satisfied if you should start making chicken florentine or not, do not worry, here are few reasons that are going to force you into making one right now.
Why You Should Make Chicken Florentine?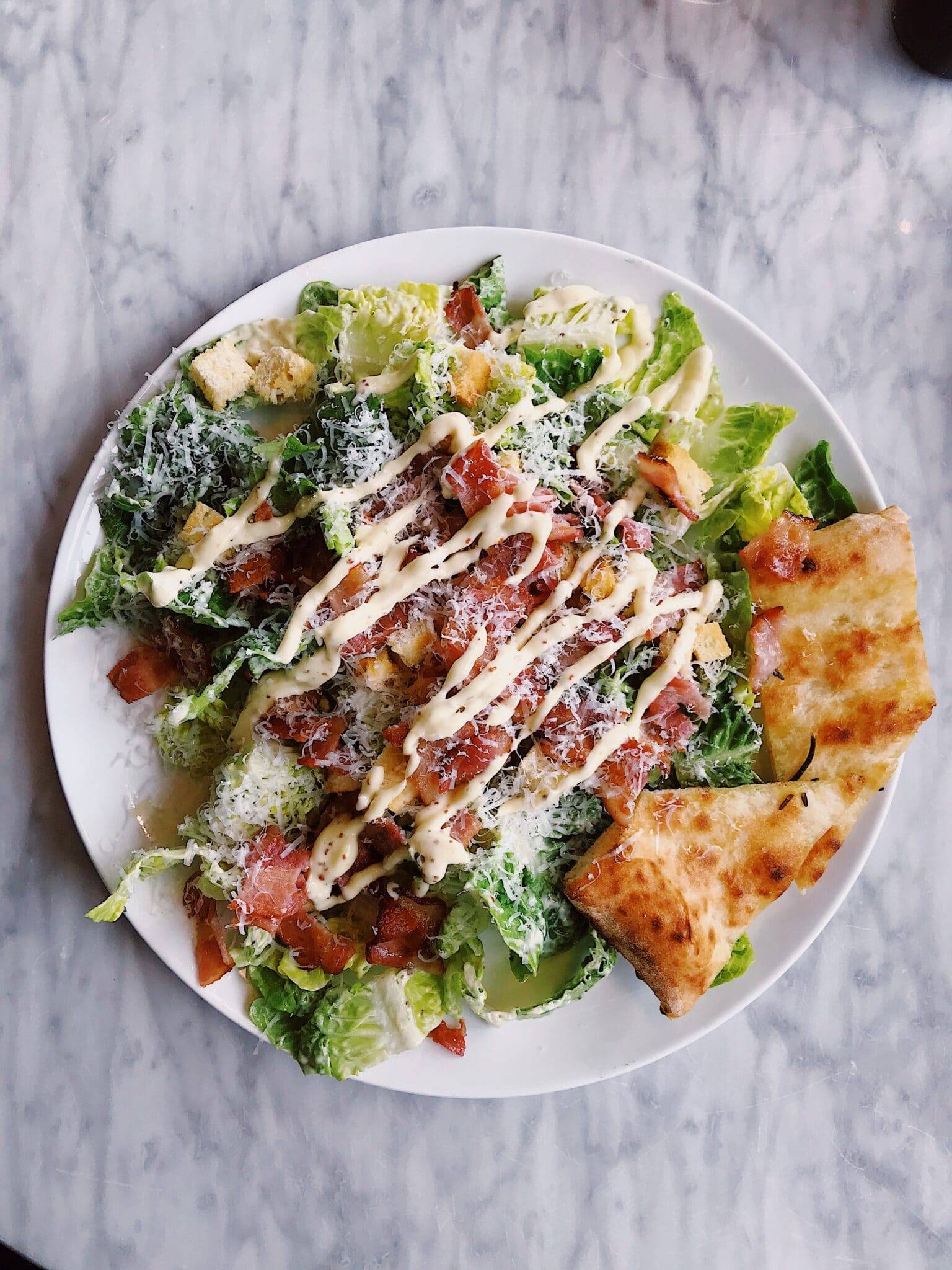 It becomes your family's favorite once they eat it. Golden and juicy chicken floating inside the creamy sauce served along with pasta and potatoes will make you win over the table. Your family members will not end up singing your praises even after they are full. If you have decided to prepare, make sure you increase the quantity, who knows it might not be sufficient looking at the amazing taste.
It is impressive yet inexpensive, have you come across any recipes till not that are extremely impressive and tasty but you won't have to spend dollars on them? Name one. Well, I don't know about you but chicken florentine is one such recipe. It is elegant and mouthwatering enough to keep all the guests entertained and flattered at your cooking style in spite of not putting in too much effort. What else do we look for in a recipe at gatherings? Smart enough to make today itself.
You will only have one pan to clean and cook, isn't that a bonus for you all? When we cook everything using a single pan only, all the flavors of sauce and recipes mix too well and become incredibly tasty. The layers of complete flavors mixed together have no match on the dining table. The garlic, aromatic onions, and other flavors added to bursting tomatoes are fun.
The ingredients required to make this recipe are very simple. If you wish to make a dinner recipe for everyone that does not include many ingredients but still turns out to be tasty, then you definitely need to try this out. All the ingredients are pantry-friendly. Chicken florentine is essentially made from ingredients like chicken breast, parmesan, spinach, flour, seasonings, danish, oil, garlic, creamy butter, chicken broth, cream, and shallots. These ingredients contribute to such amazing recipes.
It is quick and easy than your regular recipes. If you are a newbie to cooking, do not worry, you can still try your hands on chicken florentine. You just have to saute all the vegetables, sear the chicken, and simmer the sauce. You will receive all the detailed tips on how to make chicken florentine, just a few more important things.
Chicken florentine is highly versatile. It is incredibly flexible and the signature vegetable required to make this is spinach, doesn't that make it healthy too? You can add vegetables and ingredients of your choice too like mushrooms, zucchini, or asparagus. As it is highly flexible, you can serve it easily with your favorite recipes like buttery noodles, rice, zoodles, low-carb veggies, and mashed potatoes.
Are you wondering why is it called "chicken Florentine"? This name comes from the florentine style of cooking that is used to prepare this recipe. In Italy, the term Florence means the style of Florence. In simpler language, you can understand it as a recipe in which spinach and mornay sauce are used. For example eggs, florentine means poached eggs served with a delicious mix of spinach and mornay sauce on a grilled English muffin.
Let's see what florentine sauce is made up of and how it tastes so damn delicious.
Ingredients In Florentine Sauce
This sauce is also very simple to make. Typically this sauce is made using heavy creams, butter, white wine, parmesan, garlic, and fresh spinach. You can replace white wine using cornstarch. It will give you a thick consistency and the taste will not vary too much. The cornstarch used in this also eliminates the trap or watery and weak sauce. This results in an intoxicatingly creamy and delightful flavor. Let's see each ingredient required to make a sauce in chicken florentine.
Butter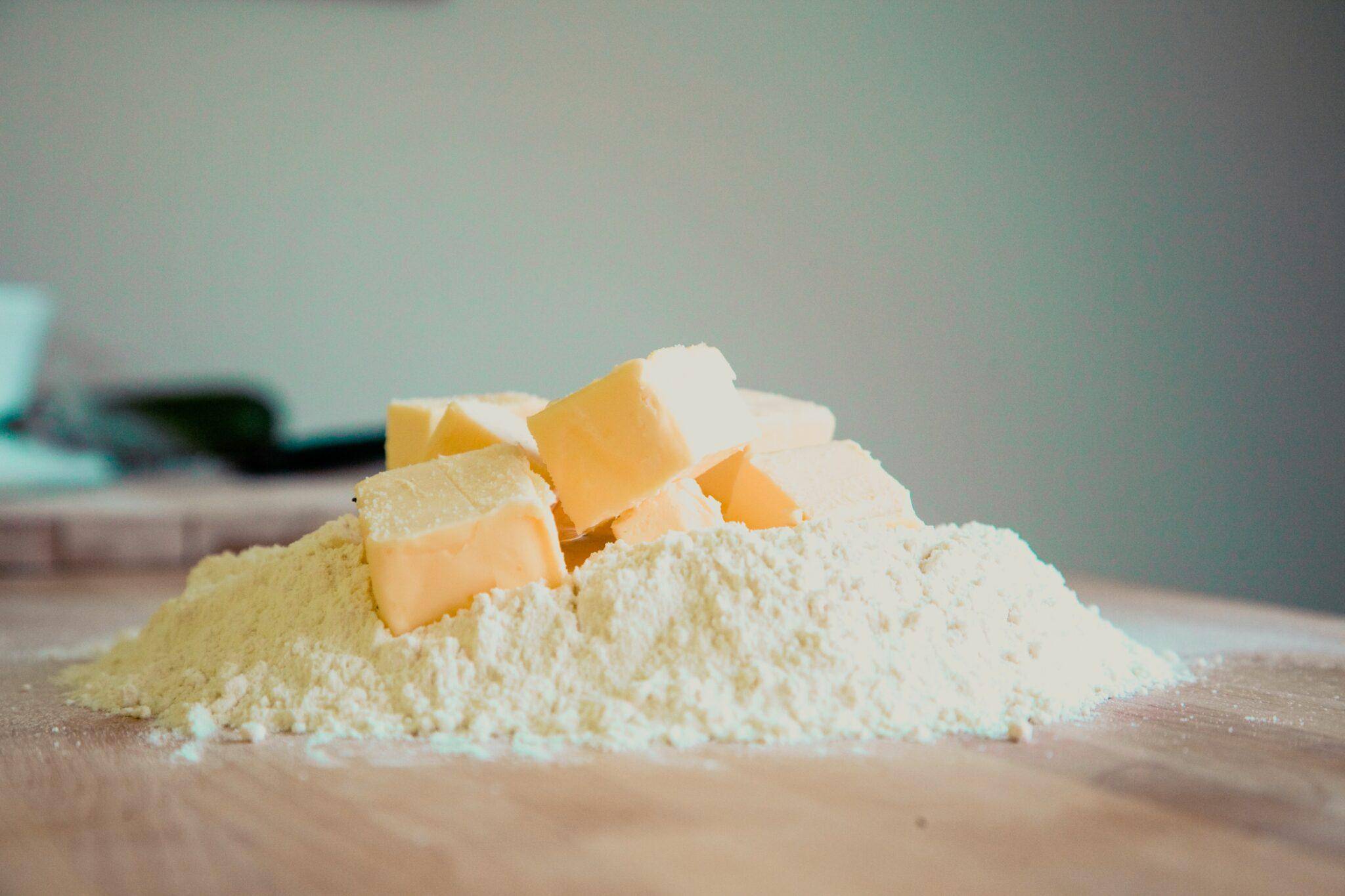 Butter is used inside the sauce as well as for searing the chicken. We all know how quality olive oil is important in our recipes, similar to that quality butter is also important. You can use butter from the danish creamery, it tastes amazing. Check the labels, the sauce should be prepared from high-quality creams being organic in nature.
Olive Oil
You have to use extra virgin olive oil to get the superior flavors. Mixing the butter with love oil while you are cooking the ingredients will enhance the flavors so well that you are going to do it all over again. Adding olive oil to the butter can be extremely useful as it will prevent the butter from burning.
Heavy Creams
You will easily get one in the nearest grocery store named "heavy whipping cream". Go get one or two now as they are useful in many recipes you make.
Chicken Broth
Chicken broth should be used because it is more flavorful than adding cream that you have collected or milk. While getting a chicken broth, make sure you are using low sodium broth as we need to have a check on salt content too.
Cornstarch
Who likes to have watery sauce running all around when you can make that delicious thick sauce using simple ingredients? Cornstarch is the best when it comes to getting thick consistency in the sauce. It will not only thicken the texture, but it will also allow us to use chicken broth rather than entire heavy cream.
Parmesan Cheese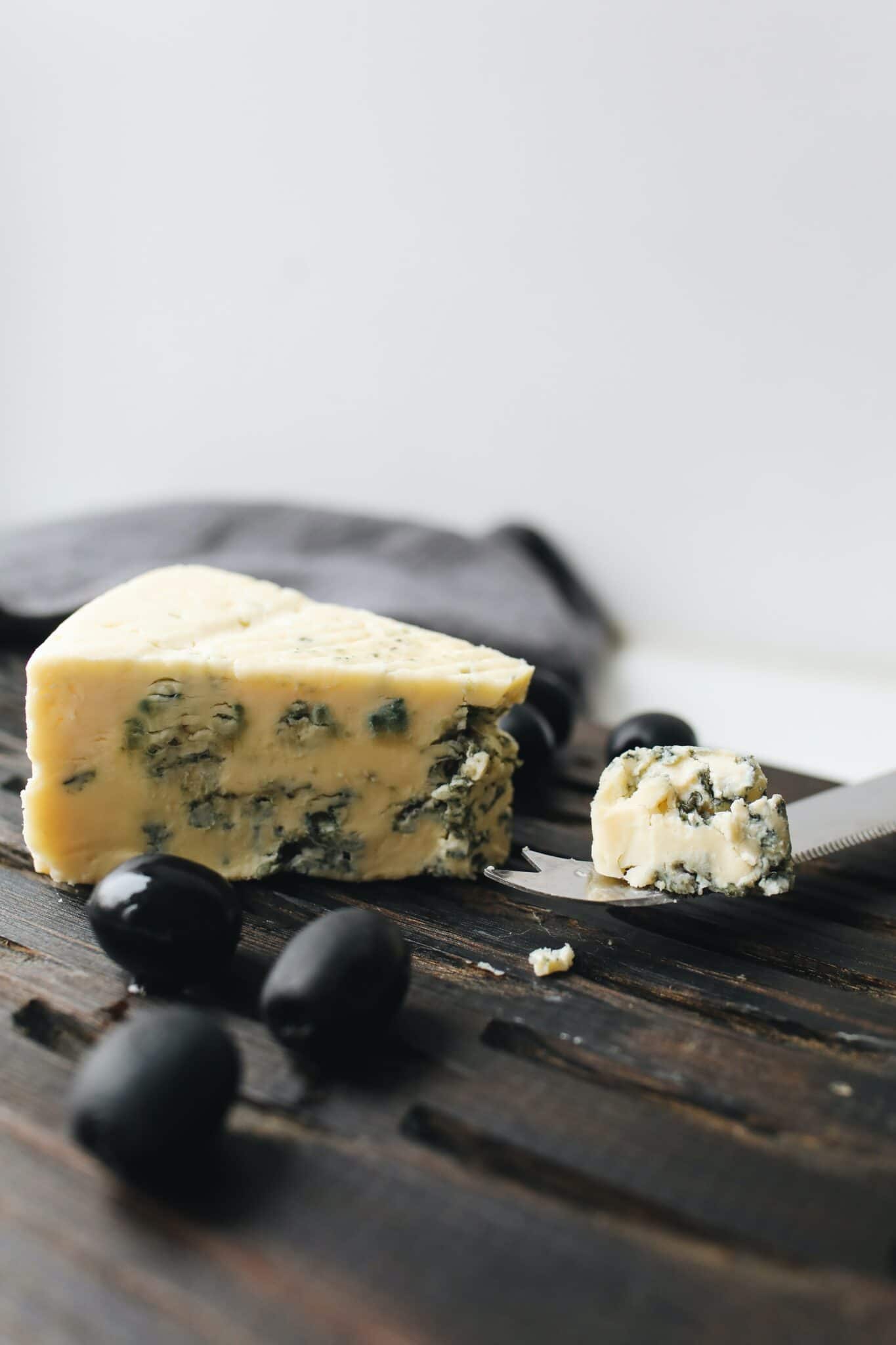 Parmesan cheese is a must-have as it infuses the sauce with its over-the-top nuttiness and salty taste. If you wish to get the best taste, you can add fresh parmesan cheese. Unlike shredded cheese, it is richer in adding flavors.
Shallot
You can only use one shallot. One shallot is believed to be an entire bulb in recipes no matter how many cloves a single bulb has.
Garlic
Our key ingredient to add flavors. It is best to use 4 cloves of garlic but you can use more or less depending upon the taste you enjoy the most. If you use powder or paste of garlic, adding one teaspoon of it would be enough. Using cloves is so much better though.
Seasonings
Chicken florentine needs perfection and for that, it requires amazing toppings like oregano, thyme, parsley, pepper, red chili flakes, etc. Use each ingredient as per your taste.
Vegetables
Spinach is our key vegetable in making chicken florentine. You can either use mature spinach or baby spinach but in case mature spinach is available, you will have to do some extra work in tearing it down. You can also add tomatoes to the recipe but these are optional. While going for tomatoes, use ripened cherry tomatoes as they are naturally sweet in taste rather than buying grape tomatoes.
While purchasing fresh spinach, you have to keep the following things in mind to avoid degrading your chicken florentine recipe.
While choosing the spinach make sure you choose the ones that have color ranging from medium to dark green without wilting, yellowing, or any shreds of evidence of decay on the leaves.
Another aspect to look for is the stem of spinach. Look for spinach having thin stems as it indicates that spinach was picked by the seller when it was at the peak of freshness. During this stage, it will bear the best texture and flavor. The large stem indicates that the spinach will taste bitter and hard to handle.
If you cannot decide to look at these factors, just squeeze the bag filled with spinach, if the bag squeezes and bounces back, it indicates that the spinach is likely to be fresh.
Do not bring spinach leaves having yellow color or having a sour, musty odor.
Other than these things, there are certain tips you need to keep in mind while preparing spinach for our delicious chicken florentine recipe. Let's have a closer look at these tips for our recipe to turn out brilliant.
Storage of spinach leaves should be inside a refrigerator. While storing the spinach leaves make sure you are keeping them in a plastic bag, unwashed, for 3 to 4 days. Do not wash them until they are ready to be used inside the recipes as moisture inside them will spill their quality.
Store them inside the original packaging. Many plastic containers and bags that you get on the market come with designing to keep the spinach leaves fresh.
Wash the spinach leaves before using them in recipes. Spinach could be sandy, so washing it before use is important too. For washing the leaves, do not just rinse them. You have to separate all the leaves and submerge them inside a huge bowl filled with water and swish it gently. Rinse them thoroughly after doing so.
Rinse the bagged spinach too, even though they usually come pre-washed, it is also a good thing to completely wash them before using. You can rinse them and spin them inside a salad spinner to remove all the impurities.
Drying the spinach after rinsing them is also important. The best way to dry them is by using a salad spinner. You may also use a paper towel to pat dry the spinach.
Trim the spinach afterward. Stems present can also be eaten, but removing the tough stems before using them in recipes is always a good idea.
As already mentioned earlier, you have to purchase baby spinach for usage. In case you do not receive baby spinach, mature spinach will also do the work, however in the case of mature spinach, you have to tear them up into smaller parts as spinach sinks when cooking.
It is a florentine recipe, so adding spinach is everything! However, you can add some other vegetables as well in case you love the taste of these veggies or you are willing to make your chicken florentine tastier.
Some yummy additions to chicken florentine could be:
Mushrooms
Broccoli
zucchini
bell peppers
cauliflower
carrots
peas
What Type Of Chicken Should You Be Using?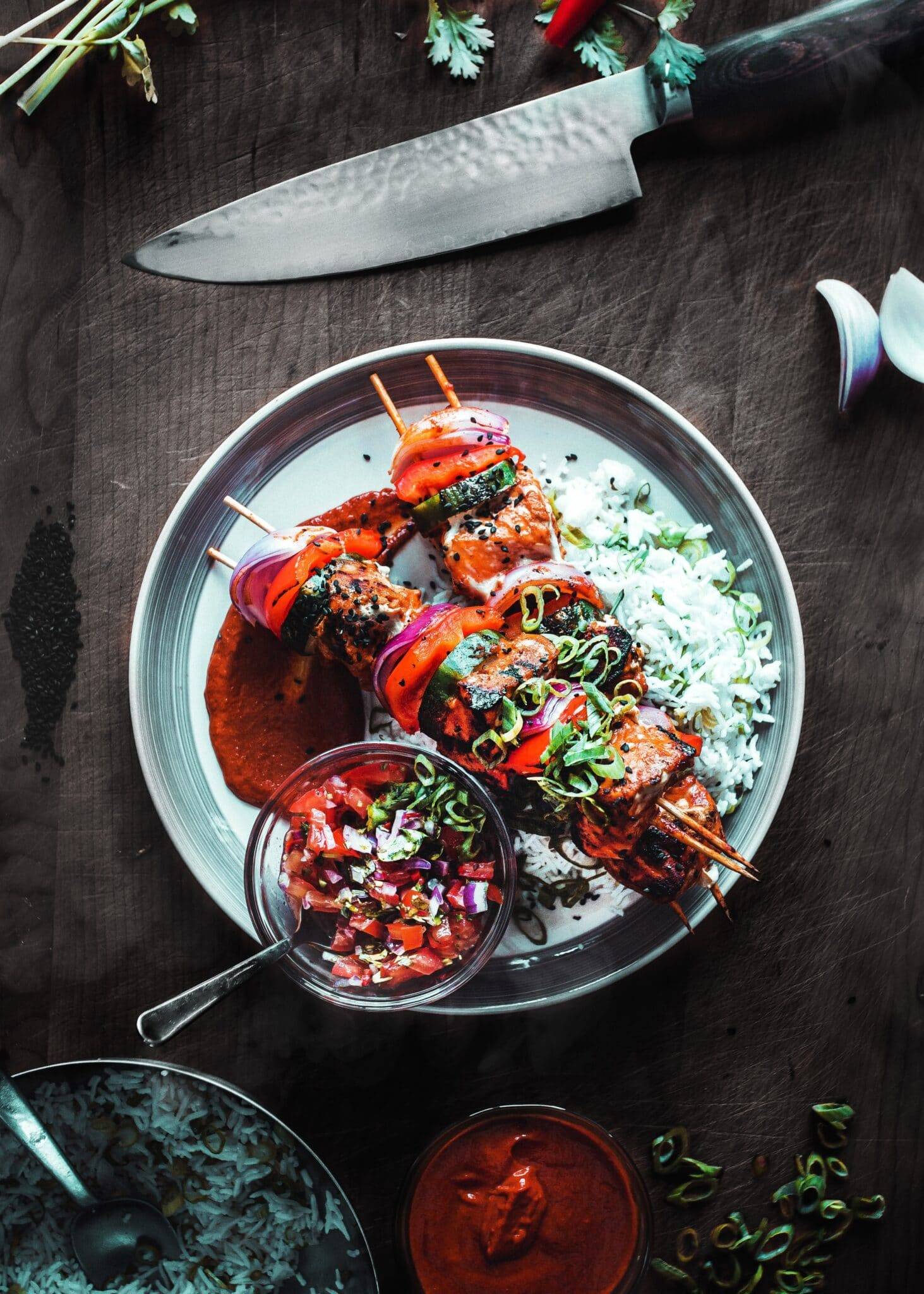 The traditional type of chicken used to make chicken florentine is boneless and skinless chicken breasts cut in half for creating cutlets. It is preferred because thin cutlets will be cooked evenly and they will become more tender. The thin chicken breast will also soak up all the flavor. You can always purchase pre-sliced chicken cutlets from the store or if you do not get them, you can buy the regular chicken breast and cut it from the equator to make thin cutlets.
Once you have the chicken cutlets, pound them to even thickness. This quick step will enable you to:
Tenderise the chicken breast as the tissues break up.
Unform thickness all over the chicken will allow for it to cook evenly without the bottom becoming overcooked.
Let us see how we can prepare chicken cutlets for them to taste amazing.
Preparation Of Chicken Cutlets
There are a series of steps you have to follow to get thin chicken cutlets. These are:
Freeze the chicken breast for 10 to 15 minutes before slicing it. It is very important as it helps to create lean cuts as the chicken does not wiggle with every movement or every time to use a knife over it.
The next step includes laying the chicken flat over a cutting board and then hold it using your hands in a place to cut it nicely.
Sharpen your knife before proceeding. The sharp knife used will help you get clean-cut chicken instead of getting shredded chicken that is toned in between. It will not affect the taste too much but your presentation plays a key role too.
The next step involves pounding the chicken to an even thickness. This can be done by placing cutlets you have made next to one another and top them using plastic wrap or keep them inside a refrigerator as it will help to seal all the germs.
We are pounding the chicken to make it even not because we need to make it too thin, take care not to over pound the chicken breasts as it might lead to overcooking and burning.
After we have all our ingredients are ready and we have pounded the chicken breast, it is time to proceed towards making our chicken florentine recipe. Get ready for the delicious treat.
Making Chicken Florentine Recipe
You have to follow few steps and your chicken florentine recipe will be ready within no time. The meal comes so quickly and nicely that it is suggested for you to make your pasta, potatoes, and rice first before starting with our florentine. Here is a detailed look at how to prepare your chicken florentine and enjoy it. We also have covered all the frequently asked questions by you all.
Dredge Or Clear The Chicken
Many people use plain flour or flour with just added salt and pepper to dredge the chicken breast. But this is not the appropriate thing to do if you wish to get the perfect taste and flavor. You can dredge the chicken in a mixture of onion powder, garlic powder, salt, and paprika. It will elevate your chicken to stand alone and turn out to be delicious. Serving the chicken with luscious sauce is a therapy indeed.
Before you go for dredging the chicken breast, make sure you pat dry it using a clean object for the flour to stick to it properly. The coating should stick on it.
Once you have dredged the chicken, make sure to transfer it to any dry surface. You should not return the chicken breast on the cutting board to avoid all the moisture left behind as it will make the coating rub off.
You might be thinking why is it so important to dredge the chicken, dredging the chicken is important because it will create a golden crust on the chicken that will insulate the chicken breast and keep it juicy and tender. Along with this, it will also season the chicken and absorb all the butter from cooking. Sounds mouthwatering, isn't it?
Cook The Chicken
It is time to melt the creamery butter with olive oil using a large skillet having deep sides. You can use a large stainless steel saucepan. It works well for our recipe.
Heat the oil and butter so it starts shimmering. Wait for the butter and oil mixture to heat up and then add the chicken for making it crispy and golden.
Once it becomes hot, add the chicken inside it and cook for 4 to 5 minutes. It will cook depending upon the thickness. Wait for the color to turn brown and golden before removing it from the gas. Browning is important because it will help the spices bloom and all the rich flavors inside of it will be unlocked.
Once the color changes, transfer it onto a plate. Do not wipe the pan or skillet after you transfer the chicken as the golden bits of chicken left behind will add amazing flavors to the remaining recipe.
Using butter and olive oil together is a great trick for enhancing the taste. To elevate the taste and texture of your chicken florentine. It should be pan-fried in a mixture having olive oil and butter. The butter adds amazing flavor and color to the chicken while olive oil will prevent the butter from burning and heating too much.
Sauce For Chicken Florentine
For making the sauce, reduce the heat to medium and then add 1 tbsp of butter inside it. Once the butter melts, you have to add shallot, tomatoes, garlic, red pepper, and saute the ingredients until they become soft. This should be done for 2-3 minutes.
Reduce the heat to low flame now and then stir in heavy cream. Mix cornstarch with chicken broth. Add dried basil, dried parsley, dried thyme, and dried oregano inside the sauce. You may also add fresh herbs if you wish to do so, it is great. The ratio should be 3:1 for fresh and dried parts respectively.
Bring this sauce to shimmer. The long your sauce shimmers, the thicker its texture and consistency will be. Simmer it for 5 minutes before removing the pan to make the most amazing and luscious chicken florentine sauce.
You can also which cornstarch in water before adding it inside the mixture to get a better texture.
However, if your sauce becomes too thick, there are ways to thin it out. Many people end up making it too thick. You can whisk the sauce in some chicken broth for thinning it out.
Once the sauce has thickened well, you may add parmesan cheese to it. Before doing so make sure that the flame is medium-low. Cook it while stirring for nearly 2 minutes.
Now add and stir spinach inside the sauce that you had kept in plastic seals. Simmer the sauce well for 1 to 2 minutes only.
Add the chicken inside it and warm them for the chicken to soak all the sauce. Garnish your chicken florentine using fresh parsley if you wish to.
Serve your delicious chicken florentine recipe over spaghetti squash, pasta, zucchini noodles, rice, cauliflower, mashed potatoes, etc.
Tips For Preparing Chicken Florentine
Keep in mind all these tips while preparing your recipe.
Do not cook the spinach inside any cast-iron pans or aluminum pans as these metals are thought to react chemically with spinach leaves and produce color changes along with undesirable flavor that no one feels to eat. Using stainless steel is the ideal cooking method as it is much stronger than aluminum and never reacts with food items.
Do not overcook the spinach leaves. The time required for spinach to cook very little. You need to cook it for few minutes so that the flavors of spinach remain intact. For great results, you can just cook the spinach on low flame until the spinach starts to wilt and then remove it from heat. It will still continue to wilt from the remaining heat residue.
If you are looking for a substitute for heavy cream other than cornstarch, you may use milk mixed with cornstarch of 2 tablespoons of evaporated milk too.
Use fresh parmesan cheese while preparing your recipe as it will fit the flavors nicely. Also, fresh parmesan is great for usage as it melts quickly. Pre-shredded cheese we see in markets often comes with a coating with anti-clumping chemicals which generally inhibits the ability to melt.
The parmesan cheese should be grated finely. While grating it make sure you use the smallest and prickly holes present inside the grater to receive a powdery consistency of parmesan cheese.
Scrap up the golden bits. Once you have cooked your chicken, there will be bits of golden brown chicken left inside the pan, do not throw them or exclude them from the recipe. These flavors are amazing.
Pour the chicken breast only if the oil and butter mixture you have used is hot enough. As soon as the chicken touches the pan, you should be able to hear the sound of chicken sizzling. Searing the chicken is important as it leads to a reaction known as the Maillard reaction, this is also called a flavor reaction. There's a lot of science going on, right? In this process, the amino acids along with reducing sugars produce complex flavor and browning.
Keep in mind that by hot we are not implying a high flame of heat, it means you have to wait for few minutes for the oil to become hot. Many people who are new to the kitchen do not realize it.
Flip the chicken breasts only once. Adding the chicken inside a hot pan or skillet kept on medium-high heat is just half the battle. Do not tilt the chicken more than once. The chicken needs to stay in the same place and on the same side for a continuous amount of time so that it cooks thoroughly.
Do not overcook the chicken. Chicken breasts are very juicy if you do not overcook them. Make sure you are not placing them for too long.
Some Variations Of Chicken Florentine
If you are allergic to any of the ingredients listed above or you do not find them in the nearest store, do not worry. We have some cheesy variations to our superb recipe. You may add different veggies and other ingredients to enhance the flavors.
You can use alternate protein sauce to cook this recipe. The florentine sauce prepared with chicken is so versatile and delicious that you can easily use it with cooked shrimp, salmon fillets, chicken thighs, pork chops, etc. Whatever fits your taste and availability, just go for it without thinking twice. You may even use cooked Italian sausage or chicken sausage to prepare this recipe. You have to keep in mind that different portions or alternatives to the protein sauce take different times in cooking, so study that first and then cook.
You can use the florentine sauce over eggs, pasta, potatoes, and green beans too.
If you love the lemony taste, try adding citrus spin by adding lemon juice to the sauce. It will taste more than delicious.
Adding melted mozzarella cheese is a variation you can think of. Layer your recipe using slices of mozzarella cheese and then cover the skillet. Turn the flame low for it to melt slowly garnishing all the ingredients.
Along with parmesan cheese, you can also add fontina, gouda, gruyere cheese, etc to create a mixed flavor.
Try adding more vegetables to make the recipe healthier. We have listed some alternatives to veggies above, use any one of them. Just note down the cooking time of all the veggies and add them accordingly.
In addition to cherry tomatoes, you can also add sun-dried tomatoes inside the recipe. You can purchase the sun-dried tomatoes packed inside a jar filled with oil and not water. Rinse these tomatoes and pat them dry before adding them to your recipe.
You can increase the amount of red pepper chili flakes inside your dish to make it taste better if you are fond of spicy taste. If all the members of your family do not enjoy eating too much spicy, just add them as sides in small bowls, let everyone add them as per their convenience.
You should store your chicken florentine inside an air0tight container and then keep it inside the refrigerator to use for 3 to 5 days. Isn't that amazing guys? You can just prepare extra and eat it for days without compromising the taste.
What To Serve With Chicken Florentine On Dining?
Last but not the least, you might be thinking about how to serve your recipe or what to add along with it to the dining table. You would love chicken florentine over:
Buttery mashed potatoes are great to be served with your luscious recipe.
Pasta such as cavatappi penne, spaghetti, campanelle, fusilli, etc.
Stuffed mushroom and stuffed pasta like tortellini or ravioli.
Any kind of rice. Try cooking fried rice.
Low carb alternatives like cauliflower rice or zucchini noodles.
If the sauce is left behind and you cannot figure out how to use it, you can serve it with garlic bread, breadsticks, and dinner rolls.
This was your luscious chicken florentine recipe. Try making it today itself and let everyone praise you for having cooked chicken florentine.
Frequently Asked Questions
Can We Use Chicken Thighs Instead Of Chicken Breast In Chicken Florentine?
You are welcome to use any alternative even the chicken thighs along with this recipe. However, we prefer using chicken breast because it is boneless and skinless.
Do We Use Chicken Fillets?
Unless the chicken breast you are using is very small, you may use chicken fillets. The traditional chicken breast will take a lot of time in cooking and the crust usually burns even before the inside of the chicken is cooked properly. Make sure you are cutting it into pieces.
Can I add Mushrooms To Chicken Florentine?
Some chicken florentine recipes have added mushrooms while some not. If you love stuffed mushrooms or regular mushrooms, you can easily add them. If you are adding mushrooms, saute them first for 3 to 4 minutes and add shallots.
Is There Gluten-Free Alternative To Chicken Florentine?
Yes, you can have gluten-free florentine too. You just have to swap the regular flour we have mentioned in this recipe with gluten-free flour. All the other ingredients are already free from gluten.
Do I have To Use Olive Oil With Butter?
It is not mandatory that you should always use a mixture of both these ingredients in chicken florentine. However, if you use the combination, you will end up making your recipe flavorful. The butter added with olive oil adds an undeniable decadent buttery flavor and oil prevents the butter from burning. If you do not have olive oil at the moment and you want to use some other oil, make sure it has high smoking points with neutral flavors. There are a lot of small factors that contribute to amazing recipes, we just need to focus on the details.
This was everything in detail you needed to know to prepare your own chicken florentine recipe.