Give a Boost to your Fitness Journey with Low carb Breakfast
When it comes to losing weight, many prefer to follow a low-carb diet. A low-carb diet is a complete course of meals that limits your carbohydrate intake. Though carbohydrate is an essential ingredient to gain energy, a high amount of it leads to issues like obesity and so on. Therefore, a low-carb diet is always healthy to stay fit and active throughout life.
These diets are nowadays quite common as people are becoming health conscious day by day. The nutritionists also recommend low-carb diets to follow. Enriched with high-protein and other necessary nutrients, it fulfills your nutrition requirements in the body. So, a low-carb diet is a healthy way to start your fitness journey.
What is a low carb breakfast?
Following a low-carb diet throughout the day is sometimes hectic. In that case, low carb breakfast is a good option to maintain your healthy routine. And thus you can stick to your fitness goal easily. A low carb breakfast includes low carbohydrates and more protein. Natural high protein foods and vegetables replace the carbs in the breakfast.
However, a misconception occurs sometimes that a low carb breakfast can be expensive and it has special products added to it. But, this is not the case. A low carb breakfast does not necessarily mean a sophisticated, expensive meal with exotic items. Simply, add whole foods including natural proteins, fats, and vegetables. Prepare the breakfast with low carbohydrate items to make it a complete and nutritious diet. It is also known as a ketogenic breakfast or keto breakfast.
Is Carbohydrate harmful to us?
Well, carbohydrate is not primarily harmful. But, yes, a high amount of it is not at all recommended. There are two types of carbohydrates: good carbs or complex carbohydrates and bad carbs. The bad carbs include high-processed foods, pastry, soda, white rice, white bread, and so on. Too much intake of these can make you fat. It may also lead to serious diseases and health issues.
On the other hand, good carb helps you to stay fit. It mainly comes from whole grains, fruits, beans, and vegetables. Such carb items keep you healthy with an adequate amount of other essential nutrients e.g. vitamins, minerals, fiber, and so on. So, you can add them to your high-protein, low carb breakfast.
Low carb Breakfast Recipes
Now, you may have decided to embark upon a fitness journey with a low carb breakfast routine. But you do not have an idea about how to start. The innumerable YouTube videos of recipes are enough to confuse you. Therefore, here we have come up with some excellent low carb breakfast ideas that you can easily try at home. Here it goes.
1.Cream Cheese Pancakes
If you want a delicious breakfast idea with low carb intake, try it. It is quite easy to prepare and asks for very few ingredients.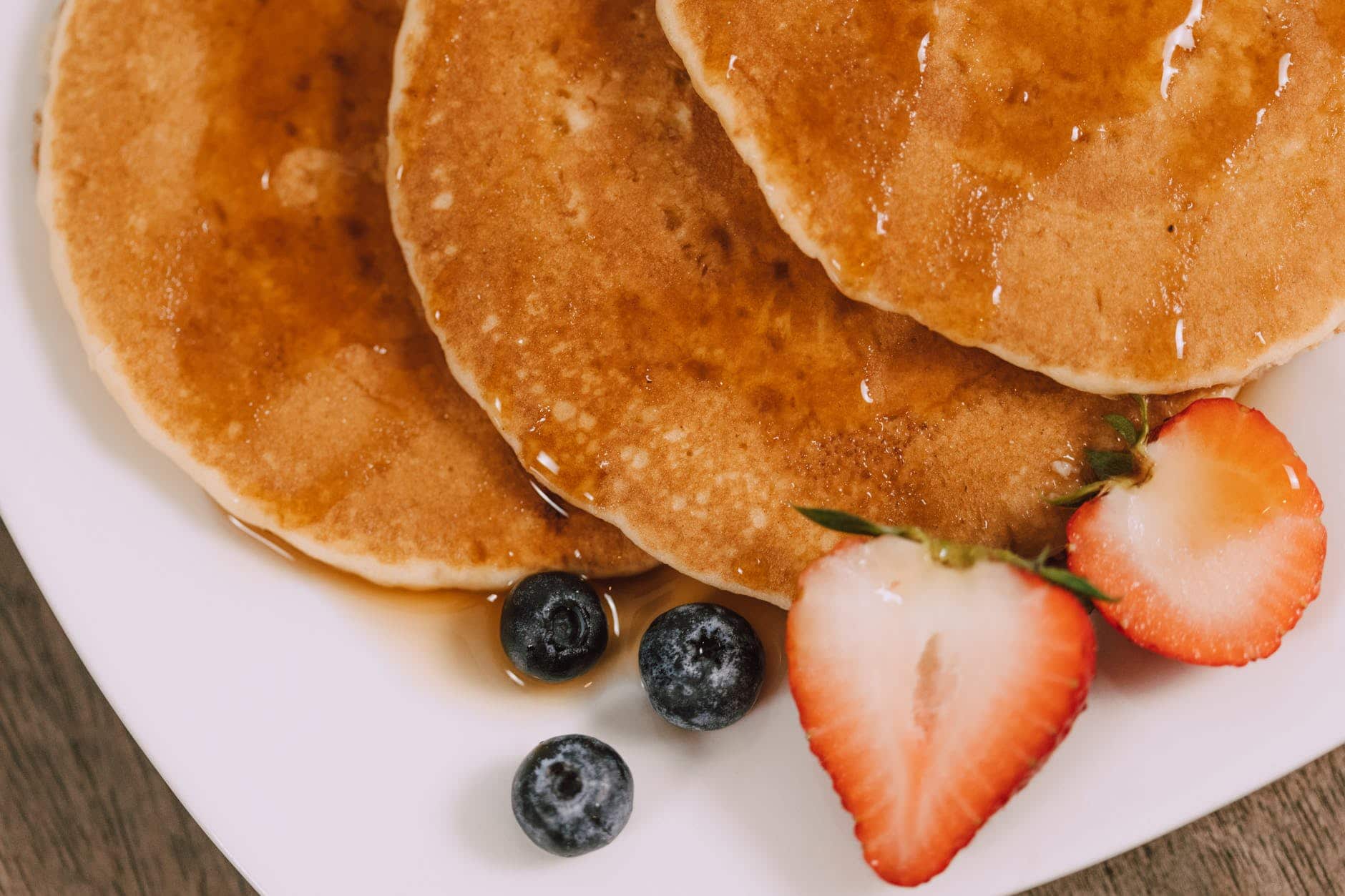 The Ingredients:
2 oz Cream Cheese
2 Egg
Sugar substitute(as per taste)
Cinnamon(as per taste)
The Preparation:
Blend all of the ingredients well in a blender. Then, brush a little amount of butter or pam spray on a pan and heat it with medium flame for 1 or 2 minutes. Then pour 1/4th of the batter into the pan. Cook for 2 minutes until it becomes solid and turns golden from one side. Then flip it and cook the other side until it gets the golden hue. Once it is cooked, remove it from the pan and serve with some low sugar syrup. Individuals prone to diabetes may skip the syrup.
2. Coconut Chia Pudding
Nothing can be more perfect for a healthy breakfast than the duo of coconut milk and chia seeds. This coconut chia pudding recipe is enough to boost up your weight loss journey. Enriched with omega3 and fiber, it is one of the favorites of nutritionists. Find the easy recipe below.
The Ingredients:
1/4 cup Chia Seeds
1 cup coconut milk
1/2 tablespoon of honey
Mix all of the ingredients together in a bowl or a glass jar. Keep it at freezing temperature overnight. Once the thick pudding gets settled, remove it from the refrigerator. Check out whether the chia seeds are gelled or not. If the pudding is perfectly thick with gelled chia seeds, serve it. You can garnish it with fresh fruits and nuts on top of it.
3. Apple with almond butter
Pretty busy for the day and don't have time to prepare your daily keto breakfast? Here is the super easy low carb breakfast recipe. You can have it easily without much effort to prepare.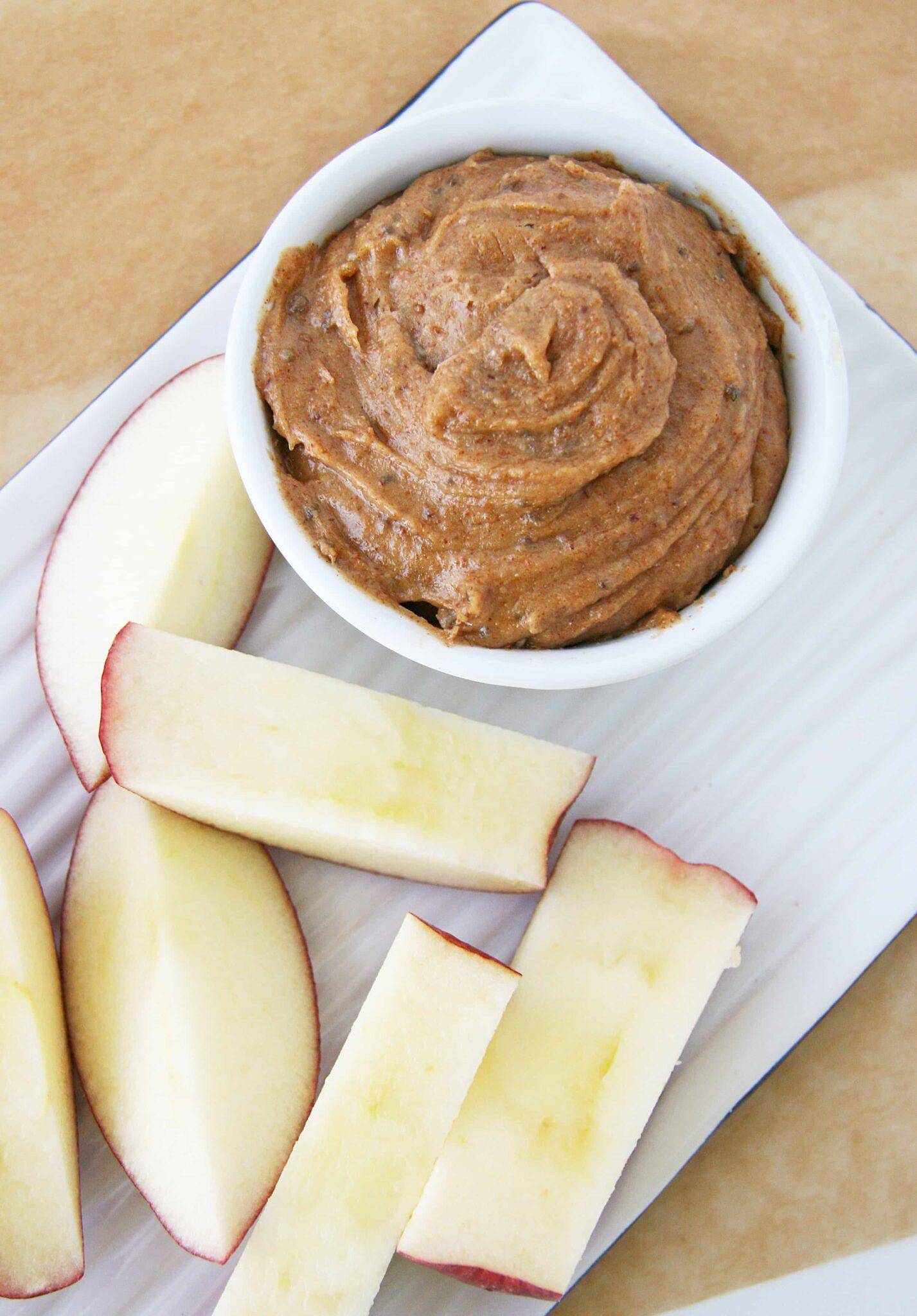 Ingredients:
1 medium-sized apple
1 tablespoon full of almond butter
cinnamon powder(as per taste)
The Preparation:
Cut the apple into slices. Spread each slice with little almond butter. Then, sprinkle some ground cinnamon powder on them. Enjoy the buttered apples and check out your daily emails at once easily.
4. Avocado Stuffed with Salmon-baked Eggs
Looking for a unique, low carb breakfast recipe? Here it goes. This is a healthy yet tasty recipe to try at home. And it is easy to prepare as well. Just make sure your micro-oven is on. So, let's get started with the recipe.
Ingredients:
2 avocados
2 smoked salmon
2 eggs
salt(as per taste)
black pepper(as per taste)
The Preparation:
First, pre-heat the micro-oven to 425 degrees F. Then, cut the avocados into two halves. Remove the seeds and scoop the inside well to make a perfect hole. Next, pour smoked salmon inside the open spaces of avocados. After that, break down the eggs and separate the yolks from the white substance. Pour the yolks inside each avocado. You can add the white matter as well if you find space. Then, sprinkle salt and black pepper on them. It will enhance the taste of the dish. Finally, bake the avocados in the oven for 15 to 20 mins. Once it is baked properly, serve it hot.
5. Low carb waffles
Are you fond of waffles but your low-carb diet restricts you to have them? Then, this is for you. It will help you to satisfy your craving for waffles and also helps you to stay on your fitness track.
Ingredients:
The amounts are calculated for 1 full-sized waffle.
2 or 3 egg whites and 1 whole egg
2 tablespoon of milk
2 tablespoon of coconut flour
1/2 tablespoon of baking powder
Sweetener( if you want)
The Preparation:
Whisk the egg whites well until you get stiff peaks. Once it is done, mix it well with other ingredients e.g. coconut flour, milk, baking powder, sweetener, and one whole egg, However, you can skip the egg for a low-fat meal. Then, to prepare the waffle, heat up the waffle iron well. Let it reach the maximum temperature. You will get the perfect crust for your waffles. Then, grease the iron properly. After that, pour the batter into it and cook. Cook it until it gets browned. It will usually take about 3-4 minutes. Finally, serve the waffles with your favorite toppings. Various topping ideas are available online that you can try.
Wrapping it Up
So, here are the easy low carb breakfast recipes you can try at home. All of the recipes are enriched with high protein and other essential nutrients to keep you healthy and energetic throughout the day. These will definitely help to cut down the carbs from your meal and move one step further towards your fitness goal.