Before we look at the Rowan Atkinson net worth, I have a question for you, have you ever binge-watched a sitcom too many times that just a teeny tiny bit of a particular scene is enough for you to rewind the entire episode? Is it F.R.I.E.N.D.S or The Office or HIMYM? Well, I couldn't blame anyone here because they are all epic sitcoms to binge-watch.
Anyways, there are many among us, especially among the Gen Z-ers who haven't watched these sitcoms yet. Now, which sitcom is commonly sought after by both the millennials and the Gen Z ers? Well, it's none other than the most famous and hilarious British sitcom of all time – "Mr.Bean".
Speaking of which, even a toddler knows who played this masterpiece role, just by his witty expressions and gestures. It's none other than "Rowan Atkinson", the man who gave life to the famous saying "Enjoy your own company instead of expecting someone else to make you happy". Gear up for some bountiful information about the Rowan Atkinson net worth, early life, career, and so on!
Early life
Rowan Sebastian Atkinson, most famously known as Rowan Atkinson, was born on the 6th of January, 1955, in Consett (one of the towns in County Durham, England), to Eric Atkinson, a Farmer cum Company director, and Ella May. He's not the only child in his family. Rowan Atkinson is the youngest of all his three brothers (Paul, Rodney, and Rupert).
Education
Rowan Atkinson was one kind of a studious boy in his school days and always excelled in the academic front. He secured excellent grades in science A levels and then pursued Electrical and Electronic Engineering in The Newcastle University, North East England.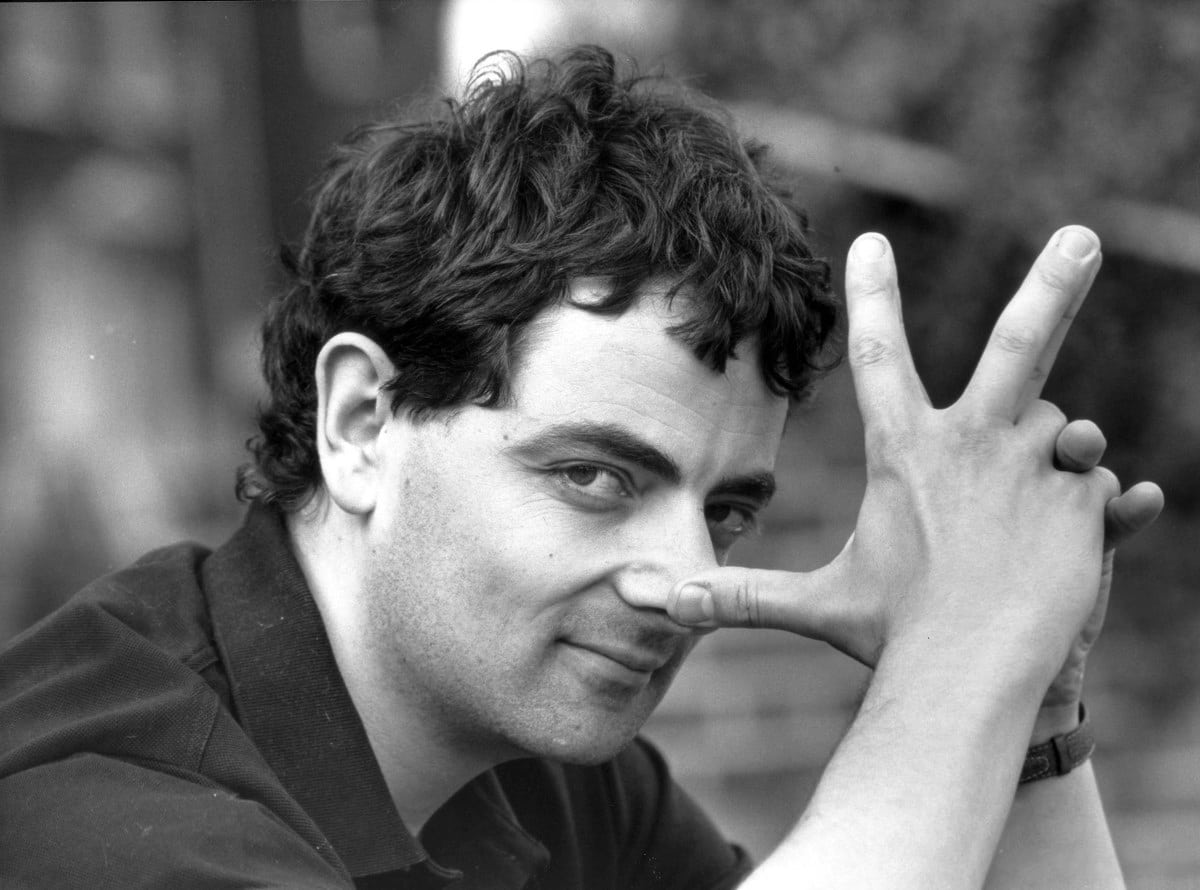 Around 1975, he pursued his master's in electrical engineering in one of the most renowned universities, The Queen's College, Oxford. He almost finished his doctoral before commencing his career in acting.
Career
Rowan Atkinson started his career by getting starred in a British sketch comedy series "The Atkinson People" (BBC Radio 3) in 1978. The very next year he appeared in a sitcom called "Canned Laughter". Did you know that Rowan was not only an actor but also a renowned writer who is known for his work in the "Black Adder"? In Black Adder, he both acted and co-wrote (along with Richard Curtis).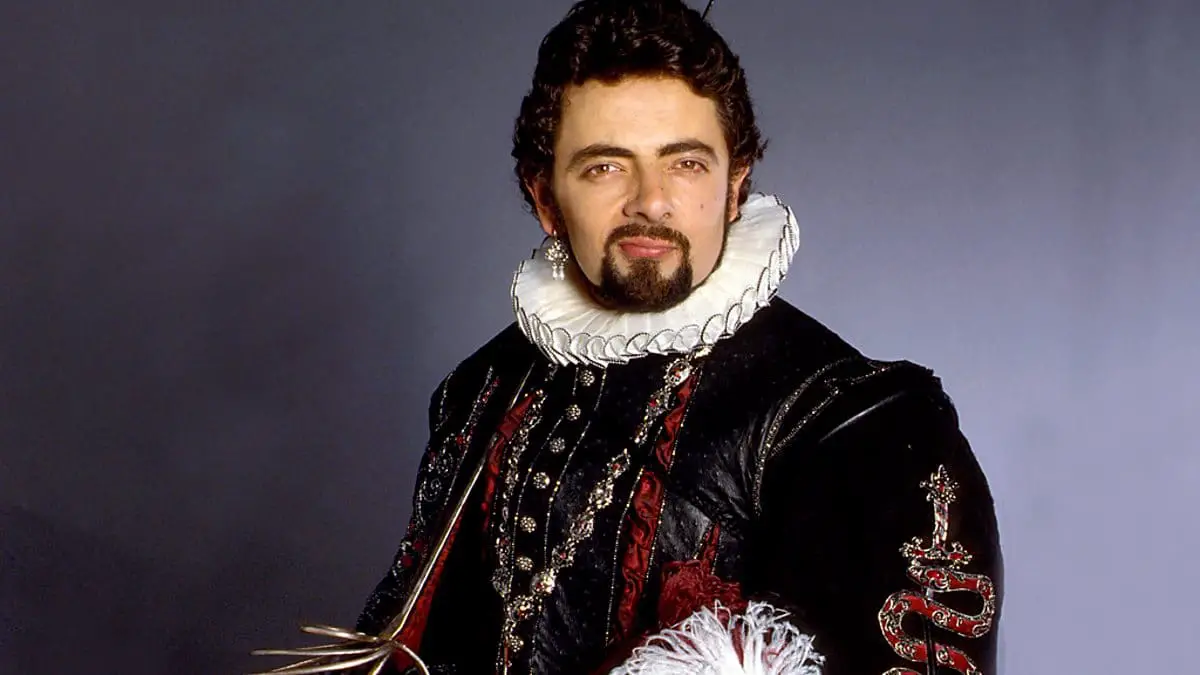 This famous duo (Rowan Atkinson and Richard Curtis) was the reason behind Mr.Bean. This most famous British sitcom of all time saw the light of the world on January 1, 1990. The character of Mr.Bean is similar to that of a child stuck in a human body.
The witty expressions and the caliber to make us understand the scenes even without dialogue delivery are proof of the fact that he is a phenomenal actor. Through this sitcom, he gained utmost popularity and recognition among the viewers.
He never expected in the beginning that this sitcom would act as a game-changer in his career and entire life. It is quite evident from the fact that people still call him by the name Bean and not Rowan Atkinson.
Many sequels of Mr.Bean came after that. Some of the famous ones are Bean(1997), Mr.Bean's Holiday(2007), etc. He gained even more popularity through the film
"Four Weddings and a Funeral", a 1994 British rom-com. Also, he was the one who voiced the bird named "Zazu" in Disney's "Lion King".
Another important groundbreaking movie in his career is the "Johnny English" movie series (Johnny English, Johnny English Reborn and Johnny English Strikes Again) (2003-2018), in which he played the role of an unintelligent spy.
Personal life
Rowan Atkinson married Sunetra Sastry, an Indo-Anglian makeup artist in February 1991. The couple has two children – Benjamin Atkinson and Lily Atkinson. This famous husband and wife duo met way back when Sunetra used to work for the BBC. Later, the couple finalized their divorce on 10th November 2015 and parted their ways.
Rowan Atkinson then started dating Louis Forde, a famous American comedian, and actress, in 2014. She became the mother of Rowan's third child in December 2017.
Rowan Atkinson Net Worth 2021
Being a great actor, comedian, and actor, Rowan Atkinson has gained both fame and fortune. Wondering what Rowan Atkinson Net Worth is? Well, as per the reports of August 2021, Rowan Atkinson net worth is around $150 million.
He is considered one of the highest paid comedians in the world. His work in the "Black Adder" made him financially sound. It is believed that Rowan Atkinson's annual income is around $16 million.
Also, he has an amazing car collection. He is the owner of some of the most expensive cars like McLaren F1, Austan Martin V8 Zagato, Ford Falcon Sprint, and so on.
Having worked in such wonderful and famous TV shows and movies like Mr. Bean and Johnny English, the Rowan Atkinson net worth has sailed heights that Rowan might have not imagined reaching when he first started his career.
But we are glad that he decided to become an actor and bless our lives with his comedy. Not anyone can be called the Modern Day Charlie Chaplin.
The Rowan Atkinson net worth has crossed $150 million because of his brilliant acting skills. I mean, someone who can keep you captivated throughout a number of episodes or movies and that too without uttering a single word? They have got to have been blessed by the Universe.
Rowan has made sure that he lives his life to entertain people and bring some happiness to their glum lives. His work in the Mr. Bean TV show was so loved that the creators even made an animated show for the kids with the same name. So if you are one of those poor unfortunate souls who hasn't watched Rowan's shows or movies, what are you waiting for?!
Honorable Awards
1990

BAFTA Awards

Best Light Entertainment Awards

1981

BAFTA Awards

Best Light Entertainment Awards

1998

Aftonbladet TV Prize, Sweden

Best Foreign TV Personality

1996

Aftonbladet TV Prize, Sweden

Best Foreign TV Personality

1994

Aftonbladet TV Prize, Sweden

Best Foreign TV Personality

1993

Cable ACE Awards

Writing Entertainment special

2020

EMMA

(Ethnic Multicultural Media Awards), UK

Lifetime Achievement Award

2017

EMMA, UK

Best Film Actor

2016

EMMA, UK

Best Film Actor

2015

EMMA, UK

Humanitarian Award

2002

Telvis Awards

Foreign Male TV Performer

2018

YouTube Creator Awards

YCA
Career Highlight
Mr.Bean was born (1990)

Mr.Bean movie (1997)

Mr.Bean's Holiday (2007)

Rat Race (2001)

Johnny English (2003)

Johnny English Reborn (2011)

Johnny English Strikes Again (2018)

The Atkinson People (1978)

Blackadder (1998)
5 Lesser known facts about Rowan Atkinson
Rowan Atkinson went to school with Tony Blair, the former Prime Minister of UK)

Ever since he was a child, he has suffered from a slight stammer.

He has got a near-death experience of landing from a crashed plane.

Before it was Mr.bean, it was actually Mr.Cauliflower.

He owns a Heavy Goods vehicle license.
Cessation | Rowan Atkinson Net worth
It is not a cakewalk to make us laugh and also think simultaneously. This man has done a very great job when it comes to that. He is the great man who taught us that being a hero is not about having a pretty face and a heroic body as it is about being skillful and having the ability to perform well.
Hope you liked this article and also feel free to share your favorite episode or any particular scene in Mr. Bean in the comment section below.