Have you ever admired the looks of Audrey Hepburn, especially the ones with pixie cuts and thought of getting it? Well, who hasn't? Getting a pixie cut is not only for getting a stylish look but also for breaking the mould that having long hair is associated with femininity. The pixie bob haircut originated in the early 20th century, and it was brought into recognition by the British actress Audrey Hepburn in the early 1950s.
Then came the famous haircut, the pixie haircut, which is a short haircut in which the length of the hair lies between the pixie and the bob cut. (somewhere between your ear and neck). Usually, the bob is a haircut in which the jawline length is preferred and is often associated with a bang or a fringe.
Pixie bob haircut is one of the modish haircuts available and it gives an overall rocking savage look. If you think a pixie haircut is not suitable for people with thin and less voluminous hair, you are wrong because there are many ways to groom your pixie bob haircut to boost the volume and make it look more trendy. Here are some cool ways to make your bob pixie cut even hotter.
8 ways to style your pixie bob haircut
Short bangs
Pixie bob haircut along with short bangs makes you look modish as well as cute at the same time. This hairstyle proves bangs look beautiful with both long and short hair. Short side-swept bangs can also be chosen if you find the normal one boring. It defines the shape of your face and gives it a narrowing effect.
Vintage curls
If you are a person who loves short curly hair, then this is for you. No curl is superior to the old classic vintage curls, also known as retro curls. These curls can be done along with the pixie bob haircut to attain the desired red carpet look. These vintage curls can be done by methods like the pin curl method which is an ancient curling method involving hairpins, head scarfs, and combs.
Pastel effect
Who doesn't love the pastel effect? Well, this effect can be created on your pixie bob hair to make it look even prettier. The most sought-after pastel dyes are cotton candy pink, turquoise blue, lime green, peach, pastel lavender, whimsy yellow, etc. The unicorn effect can also be created using these pastel dyes.
Dark roots
This is a coloring technique in which the root of your hair is given a darker shade than your natural hair color to give it a contrasting effect. Fortunately, this can be done not only in longer haircuts but also in short haircuts as well. Pixie bob haircut with dark roots can easily go with any costume and the contrasting effect given by the overall look is topnotch.
Asymmetrical long
If you want to add a creative touch to your pixie bob haircut then try the asymmetrical long along with it. Let there be an asymmetrical long on one side and the temple cut on the other.
Platinum effect
This effect can be achieved by the "platinum card" technique. Platinum card is a coloring technique in which each and every strand of your hair is foiled to attain an overall platinum effect. This effect on your pixie bob haircut makes it even more special and it gives an "almost white" look to your hair. This effect is also known as "platinum blonde".
Slicked back effect
Slicked back hairstyle, also known as ducktail, is one of the hairstyling techniques that is usually used by men in which they use comb and gel to grease their hair backwards. As days passed by, women also started to use this technique to groom their short hair. This look is the most stylish and is being used by many for ages. This technique can also be used on the pixie bob haircut to attain a rocking look.
Choppy effect
If you ever feel that your hair is less voluminous even though being short, try this style. Choppy layers on your pixie bob haircut give it more volume which in turn solves most of the problems faced while styling your hair. Try creating an edgy look at the ends to make it look even more stylish.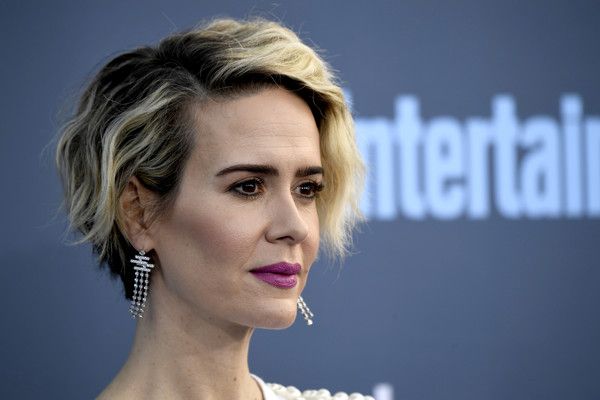 Frequently asked questions
Does platinum blonde hair cause allergies?
Ans. It clearly depends upon the quality of the dye and it changes from person to person. If you have naturally dark hair, then your natural hue is bleached using heavy bleaches. In this case, allergies are common. It also causes allergies if you do the platinum card technique on already colored hair, due to even more exposure to chemicals.
Does it cost too much to get a pixie bob haircut?
Ans. No. It's not as expensive as you think. It changes from one style to another. The average cost to get this haircut is about 9$ to 10$.
Is this a high maintenance haircut?
Ans. Not at all. The name itself suggests that it is a low maintenance hairstyle. Besides that, this haircut can be maintained without much time consumption. So, no worries at all.