The dusty rose color is the hue of the romantics at heart. The color of the wedding palette, but you could use it in your everyday life and usher dulcet and sweet memories. A pleasant color that compliments purple, pink, and lots many colors based on the theme you choose to use it for. Once upon a time fairytale romances set forth the stage for a beautiful story to unveil with dusty rose color. Didn't that happen over and over, and you loved it every time, it did!
Like a knight in the shining armor, saving you from a bad day, curling up in the sweetness of life, paint your love in dusty rose color in home décor. Did you know, this can go beyond the wedding décor, in your living room, bedroom, kitchen, or patio? It sets the pleasant atmosphere and has a calming psychological effect.
Include this color in your home if you have boisterous children and there is a need for more room for love and togetherness. More of a romance, affections, sweet caresses, than fiery passion, dusty rose is about tender love filling each day with marshmallow moments.
Dusty Rose Color – Various Genres
The magic of dusty rose is, the Pantone blends well with bright and pastel colors other than the purple, mauve, and pink family. It plays well in modern, artistic, and portmanteau art and decor genres waltzing its way through vintage as well as modern times.
If you thought dusty rose is patented to vintage, you need to widen your imagination and think offbeat color palette and design elements, themes, motifs, patterns, and the world is so much better again.
Like your souls lovingly dig into each other to see through the beauty and the dark side and still love each other some more like a fairy dusty rose dust sprinkled all over your life. Don't you think that sort of love is achievable? Only if you want it and say the word-dolce vita, the sweetness of life.
Dusty Rose Color – Décor
Pink is sweet, innocent, and affectional but when you bring in the dusty rose color in your home décor you can blend in beautifully with metallic, art décor, baroque, and renaissance motifs. Regalia, you have it right. Luxury becomes affordable when you choose the right color palette for home décor.
In your beautiful abode, singing like a canary, starting each day in beauty and sweet nothings. Love is never overrated, you know. You could hide from it for umpteen reasons, but when it strikes you hard, you know even the toughest of you cannot control this tempest. In those whirlwinds lay deeper emotions that stir your life for good, making you see side, you only thought existed in the movies.
Home
A whirlwind romance with a dash of sweetness, warm affection, kindness, compassion, and forgiveness is a sweet dessert for your emotions. That's what a dusty rose does to the aura of your home, it brings a feeling of tender love and delight.
Modernist designs, abstract, ink motifs and blend those colors with dusty rose and you have a room ready for the urban geek who can express themselves better sitting in the décor made in that color.
Colors, like music, have a potent impact on our psyche. You could choose colors to mend relations and make them loving with the use of this color palette because it tones down negativity and aggression. You want to care more, and love some more like it is never enough and leave no room for heated arguments.
Living Room
Happy conversations, making good memories with dusty rose on the wall, décor, or furniture. Blending this color in home décor ushers fairies, na, just kidding. It's a color that makes you feel comfortable and happy. Joy, humor, and all the good things you can think of softening moments that make the day.
Bedroom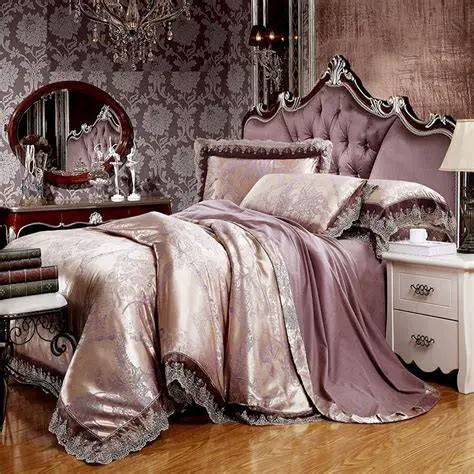 Ideal color for the girl's bedroom. But if you want some fire and romance in a good blend, choose a palette with dusty rose, mauve, and a dash of pastel red. Use red subtly and keep the tone to these colors that make room for love, passion, deep understanding, and affection.
Kitchen
Counter tops, walls, décor usher the dusty rose to start the day rustling up lovely recipes, light conversations, and joy. Dinner times, unwinding, and a relaxed meal in a beautiful décor at home are your everyday heaven. That's the magic of dusty rose, it creates joy and happy moments in any space it is included.
Curtains And Bedspread
What if a part of your room is in turquoise blue, or pastel lime green, or mauve and metallic colors? Use tulle curtains, and bedspreads in this color with throw pillows with vintage motifs and a dash of rose gold. You already have luxe spreading all over your abode like sacred heaven. Choose light curtains for bedrooms that have more shade than sunlight in this color as it enhances the beauty of the décor.
Rugs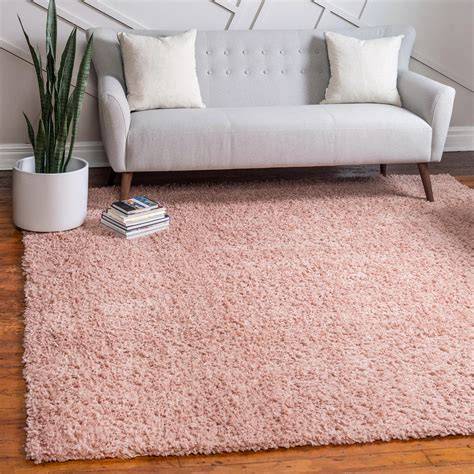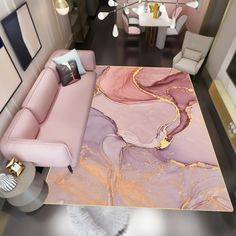 The smooth and soft texture of dusty rose carpets makes the room stand out in elegance. Don't overdo this color. Add undertones of slate grey, silver, or rose gold. Rugs are a better choice than carpets unless you have some vintage or abstract motifs with complementary colors, rugs are simpatico décor add-ons.
Wall Art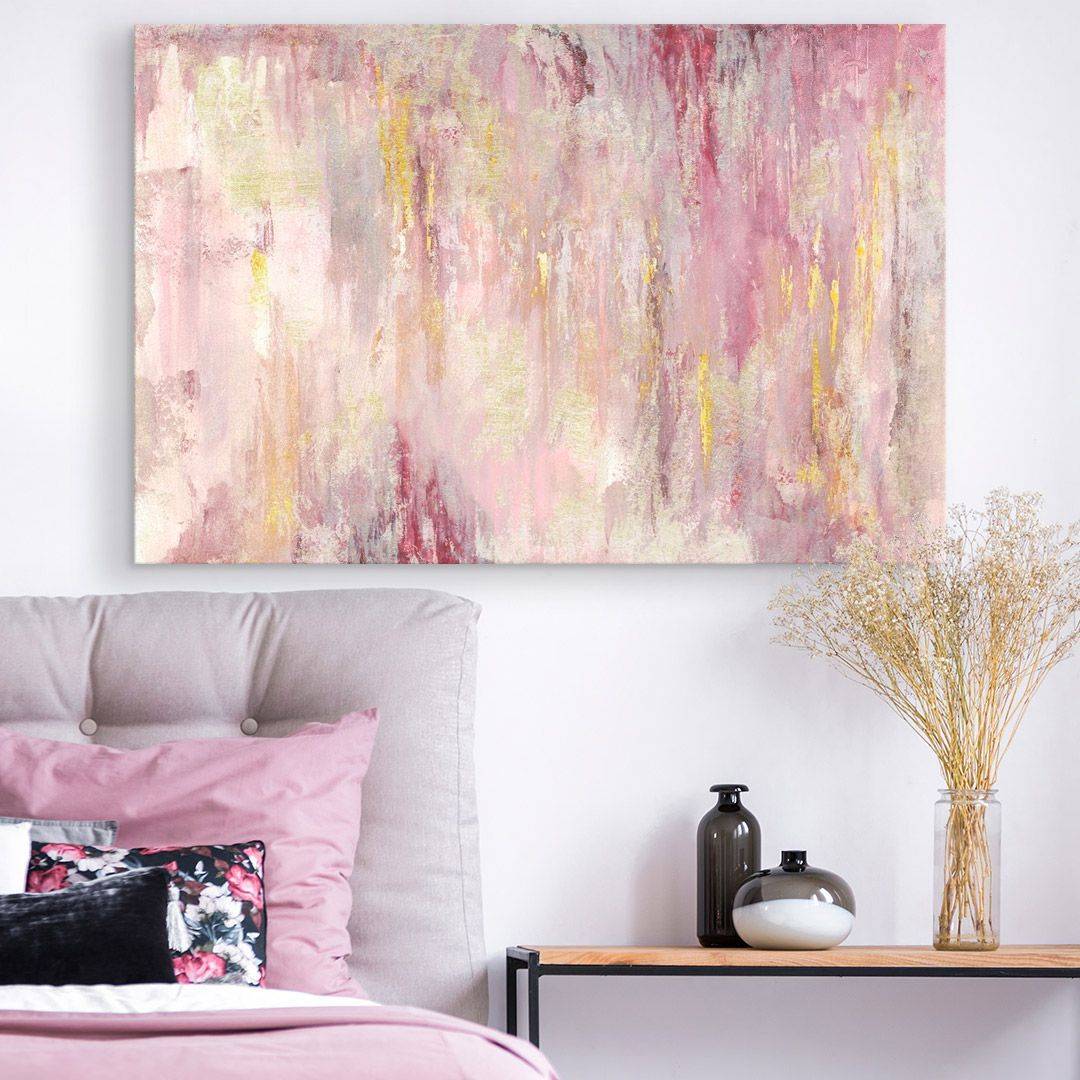 Minimalistic décor with a lovely dusty rose blended wall art gives enough beauty to the room décor. Try this technique in vintage, abstract, or art décor of your choice, and just hang that beautiful piece on the wall. Wallpaper is passé, if you want a clean look that looks suave, urban, and appealing, the right wall art with a dash of dusty rose color does the magic.
Office
You can add a dash of this color to bring in some artistic elements even if you are a man holding the office. It brings agreeable interactions, joy, and calmness. You could get in touch with your artistic and creative side with the use of this color for office décors like accessories, décor items, cabinets, wall paint, or furniture.
Use green, or purple shades if you want a pleasing look. If you are more of a fauvist and do not mind unleashing flamboyance add more colors but balance them with the décor without overdoing it.
Furniture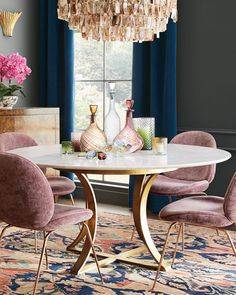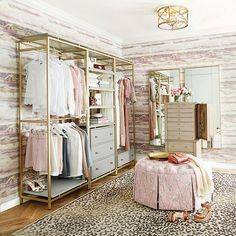 Choose furniture in different shades of this color. Do not overuse this color else it can be too much for the view. Add matter and low-tone colors if you are looking for urban décor for your office. Add a dash of bright with subtly if you want a balance of art, vibrant, and minimalism blending in well.
Interior Décor
This color has a universal appeal and is super friendly with numerous color palettes. You can come up with the most offbeat design when you know how to blend dark, matte, neon, bright, and low tones with this color. Create a theme décor of your choice blending this color with motifs, patterns, and color combinations that express your personality and choice.
Motifs
Abstract, ink art, baroque, florals, geometrical, ornate, there is an abundance of it. Choose motifs that blend well even if they are not in the same style of the room décor. Use your imagination to bring the best without making the color look like a stereotype sitting pretty in florals all the time. That is so done, over and over again.
Floral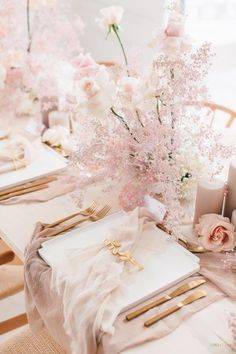 Florals are a delight, if you love them, add a touch of teal or mauve. Mix it with bohemian, vintage, or art deco and create an artistic piece. Use them on kitchen accessories, wall art, bedding, carpet, but with caution. Too much vintage is a turn-off, especially when modern décor is in vogue, don't commit the faux pas by overdoing it.
Abstract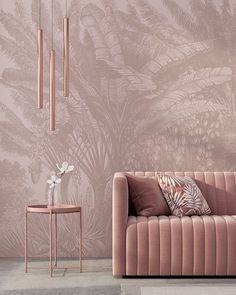 Abstracts are a delight for home, office, or any space. They transform the look of the space when you add an abstract piece that blends with the décor. Use ratios, proportions, and do the math to see how and where to fit it in the room décor. The piece is a sure shot victory without a doubt because abstract pieces have a reputation of looking haute mode.
Fauvist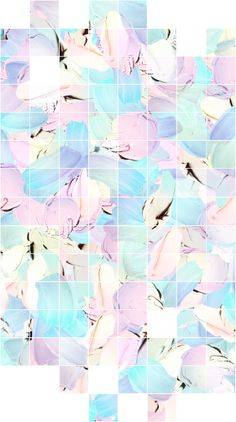 Do you love a lot of colors? That's joyful and childlike, but not immature. It only shows you celebrate your inner child and don't mind being vulnerable because you have a clear heart. You could explore ethnicities, symbolism, and blend them to create a masterpiece, for your favorite room, where you spend a lot of time. Beauty brings joy when you do the décor with the right elements.
Art Deco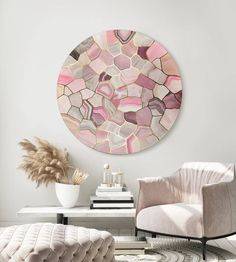 This is a highly artistic and ornate style with the use of variable tones of colors and metallic you can create any theme for the décor. If you love everything French and opulent, create decorative elements with dusty pink and darker shades with a dash of gold, silver, or copper.
Art Nouveau
A highly artistic style if you love everything renaissance and Edwardian, you can choose from the humongous list of motifs and artistic styles to decorate your space. The magic of dusty pink is when you do this genre of art in this color, it creates a subtle tone without taking you back to the 17th century and does it like it is. You can add your style creating beautiful décor elements with the art style.
Futuristic
Pink and futuristic? Yes, why not! It seems like superheroes got mellow and Intune with their artistic side and created a palette for the urban human to imbue. If you are the artistic geek, who loves art and sci-fi, you will go head-over-heels choosing these design elements. It has a touch of matter-of-fact and higher taste in a good blend.
Dusty Rose Color – Wedding Décor
Wedding décor is synonymous with dusty rose pink, mauve, and shades of pink. From the table, roses, bridesmaids dresses, curtains, you have a galore of this color pleasing your senses. The beauty of the occasion when you give the heart to others and make a promise to take care of each other in good times and bad times for a lifetime is just beautiful.
Bridesmaid dresses
Umpteen options for bridesmaids' dresses in draped gowns to choose from. Walking the aisle watching two beautiful people share vows and participating in their joy are sweet memories. Mauve and a blend of this color suits all body types and skin tones.
Bridegroom Dresses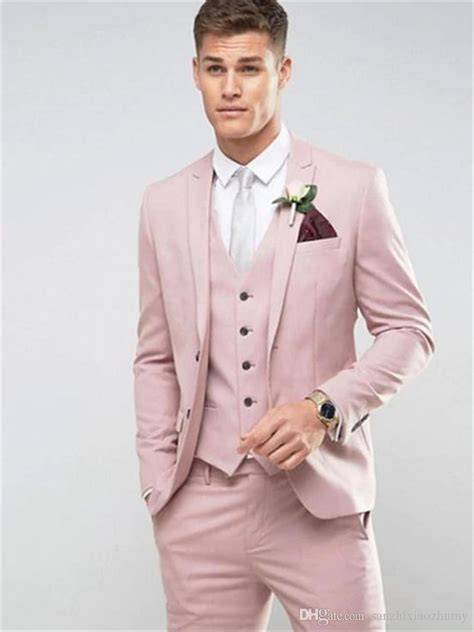 Mauve or matte shades of pink complement the bride's pastel-colored dress. You could as much add a corsage to your dress if dusty pink or mauve is not what rings a bell with you. Choose these colors in hemlines, chording, or other finishes in your suit design.
Dusty Rose Color – Hair And Makeup Color Palette
This color is trending like hotcakes and the good news is it looks good on all hair colors. If you are in your senior years you can blend it beautifully in fading styles and look gracile. It has a tinge of metallic rose gold that gives a subtle sheen which makes it look wearable being an offbeat hair color.
Haircuts
Waves, layers, undercuts, shaved haircuts, bob, choppy hair, you name it, and it looks good. The best part is, the subtle tone is so friendly with most of the skin and hair colors, you only have to think about the coloring style to choose when using the dusty pink. Do you want global, or highlights, or world-famous ombre shades?
Hair Colors
This color has sweetness written all over and the touch of femininity is just bliss. When you want to experiment with hair colors without making it look in-your-face, or too dramatic, this is a pleasure to choose. Silver, light hair, dark, two-tones, and you have it showering style on you like the fairy dust, creating wonderful magic that can never go wrong.
Makeup
The most wearable tone of makeup is the dusty pink shades. You can add a bit of metallic, sheen, or go matte, you are going to look beautiful without making your eyes, pop up. A natural look that suits most of the outfits is what you get with this tone of makeup. A darker or a lighter shade with a bit of orange or yellow for fun, why not!
Eyeshadow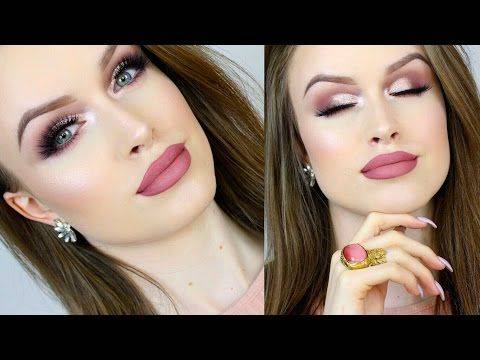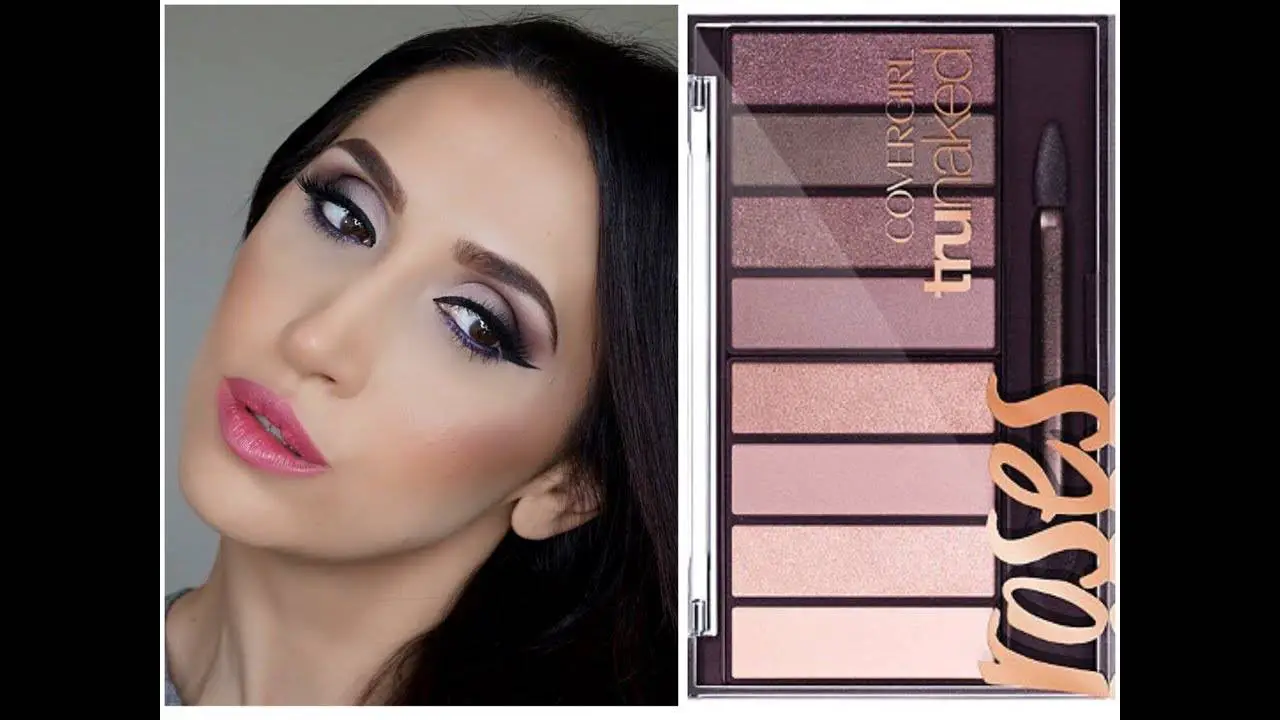 Smokey eyes in dusty pink? Delicious! You can make your eyes look attractive and delish, without a lot of drama that comes with the smokey eye makeup. Think of umpteen variations and eye shadow styles with a base dusty pink color, and it's a good match. Avoid the use of green shades for eye shadow, they don't complement well for this area of maquillage.
Nails
Nail art can never be démodé. Motifs, embellishments, and filigree on your nails with the dusty pink base; and you are talking of the unbridled feminine. The titanium metallic tinge or the floral motifs dallying in minimalism is enough haute happening on your nails without looking like a fashion victim, or an art overdose.
Dusty Rose Color – Fashion Silhouettes
Isn't this just the favorite part? If you thought dusty pink is all bridesmaids, then think again. You might as well give an overhaul to your wardrobe adding pieces in this color for formals, business, and casual occasions. Did I say vintage again? Nope, I didn't, but you heard it because it usually tops the choice for this color-me-anything-in-style.
Men
I think men who love wearing pink have a sweet spot. They could be in touch with their creative side and they look pretty. Pink is pretty for men and women. Try them in ties, formal shirts, or three-piece suits. Denim, cotton trousers, in pink, mauve, lavender, or a sheen of gold and pink, and you are talking of style meets the beautiful side of you.
Women
The very first choice women make like they do waking up from their beauty sleep is to fix a nice-looking dress in this color. Tops in flirty pleats, pleated cuffs, pin-tucked design elements, empire lines, or flowing hemlines in vintage dresses, you have a lot to choose from to get the best pattern that brings out the joy and individual expression. If you have been a tomboy, create a shock-value and in a nice way with these tones of colors in dresses.
Patterns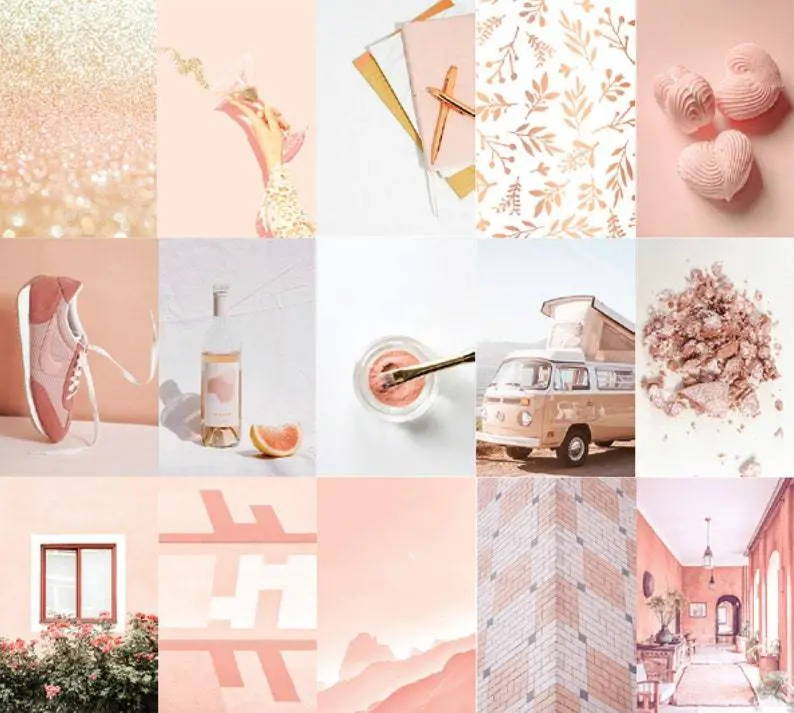 Draped, pleated, flowing, and a big no to asymmetrical patterns, unless you have prints on them. Embroidery, foil, and thread work, a total yes! Draped patterns in georgette, tulle, chiffon, net or other flowy fabrics look great. But if you have to do a sheath dress in dusty pink fleece, then why not choose a regular pattern with an offbeat finish or maybe add a lapel-like a neckline.
Footwear
High-heels in ornate filigree, motifs, and color blends with dusty pink. Metallic oxfords, mules, and ballerinas look stunning with a dash of contrasting colors. If you have to go matte with a single color, high heels it is. Wedges, platform heels, and others look like a faux pas waiting to happen. Boots are alright when matched with the right outfit, else the peep-toes and the pencil heels it is.
Complimentary Colors
A few color combinations look good on furniture, and might not look good on clothes, shoes, and accessories. So, if you are choosing this color, you need to keep in mind what you are going to design with that color palette. Olive and teal green with dusty pink look great on furniture but not eyeshadow; get the hint?
You could follow basic rules of form, structure, color palette before you put them in design or décor. Pale red and dusty pink might look good on a few patterns of clothes with golden embellishments thrown in. The same might not be good for a few fabrics, so you have to be thoughtful when you are combining colors to design as well as decorate.
Dusty Rose Color – Fashion Portmanteau Themes
Portmanteaus are fun for creative people. You can have all the fun feeling joy in your imagination role-playing colors in ratios creating stunning blends. What is the hue of romance, lux, bohemian feminine, offbeat artist, and more? Mix colors to create these themes or the moot board for your next design work.
Romantic
Fun dates, romantic evenings, and you are sure not wearing the little black dress, are you? Try the dusty pink with a dash of titanium tinge, it's going to set a different mood, and make you feel very feminine.
Luxe
Violets, purple, mauve, and dusty pink are best friends and blend well like peas in a pod, especially, clothing. When you want to get bespoke couture done, choose these blends and pattern that suits your body type and occasion. You will be happy with how it turns out to be. Avoid dark blue even if it looks good unless you are using it as a base fabric and the dusty pink as an add-on.
Offbeat
Light colors like turquoise, teal, light brown, and blonde shades with the shimmery silver, gold, or copper blends with pastel dusty pink to create a stunning visual. Use it in the décor or clothing, shoes, or accessories. But the rule to remember is, if you are doing the offbeat gig for clothes, you have to be careful choosing the design, texture, and pattern.
Rustic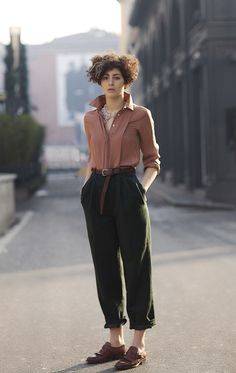 Blend earthy tones like sandy brown, light chocolate with dusty pink. It looks great for interior décor as well as designing a dress of your choice. Earthy tones give a down-to-earth and grounded vibe. Use this blend if you want to showcase that mood in clothes or décor.
Poetic Emo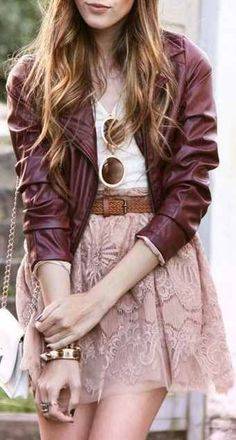 Black and dusty pink? Why not? Suits, trousers, printed jumpsuits, tops, shirts, and many other outfits look good in this theme. But, do you have the right fabric? Slate grey is not grim when blended with this color. It creates a poetic emo effect like your set your melancholy to sail with love verses.
Gothic Fantasy
Gothic fantasy in dusty pink? You know what is story is, not about the vampires, but how the inner demons were put to rest with unconditional love, care, and, deep affections. It adds tenderness to the dark realms and tones down the elements of fallen angels. Are you on your way to the garden of Eden? Delight in the gothic fantasy of pink tones that nurtured you through the darkest times.
Geek Avant Garde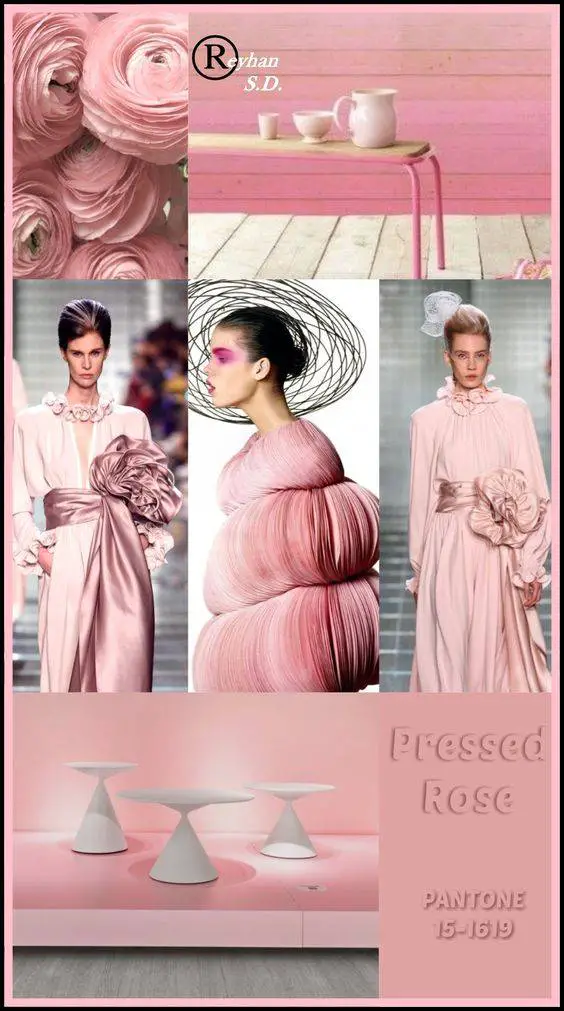 This ain't a lot of art but when the geek does the avant-garde, it's more wearable. Do you know what they say about geeks? They create usable products. Now, that's like highly artist elements got their wearable tags with the magic of the geek. You could use these ideas if you want a wearable, artistic, stunning outcome of the avant-garde that was once only for the magazines and photoshoots, now it can be on the shelves of your wardrobes.
Modernist Vintage
Give a twist to the rosy delights by adding abstract geometrical motifs and color tones that express seriousness, and you have a new and wonderful portmanteau. Vintage has a classic charm you thought it's best when it is used as it is, but na! The modernist dined with it, and there began the whirlwind romance of the urban with an old-school romance.
Conclusion
The dusty rose color is beauty, love, and a lot more. When added to any color palette, it adapts itself to a new personality. Like a versatile actor, this color does the best role when the director of the colors blends its core to create a masterpiece and a new form of art. Now, did you still think dusty pink had limitations? Think again, and create splendor in your way that pleases your senses every day.