Any degree will require some money, time, or energy investment. On the other end of that investment, there should be a payoff – for example, increased earning potential, new skills, or progress toward your career goals. But you've already begun your business career and gained valuable on-the-job experience.
You don't wish to take a break from your job, but you also know that a bachelor's degree can lead to advancement, a career change, or new opportunities in thriving industries. So, how do you balance the two? And, in the long run, does it pay off?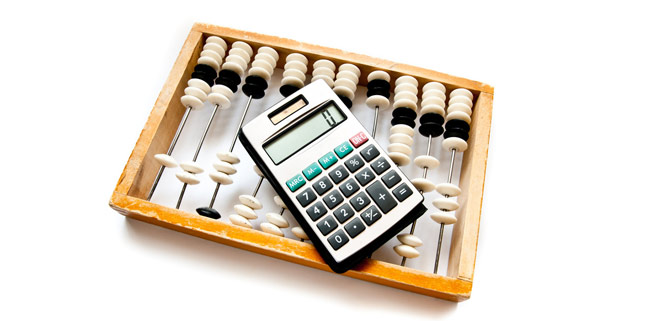 In general, obtaining a business degree is a worthwhile investment. In this article, we'll review a business degree worth it and how to evaluate the various areas of potential gain to determine whether a business degree is right for you.
What exactly is a business degree?
When people talk about a business degree, they usually mean a bachelor's degree in any field of business. Programs can be more general, focusing on a wide range of business functions and how they interact with one another, or more specialized, delving deeper into a specific business area.
Generalist business degrees may include business administration or management, whereas specialist business degrees may include marketing or finance. Both types are categorized as "business degrees."
What can a business degree get you?
A business degree can lead you to various careers in the business world and prepare you for a career in related fields. Learn more about the high-demand jobs available with a business degree.
Salary and job prospects for those with a business degree
According to the US Bureau of Labor Statistics (BLS), the median annual wage for business and financial occupations in May 2020 was $72,250, more than $30,000 higher than the overall median annual wage. Furthermore, jobs in this sector are expected to grow at the same rate as the overall average between 2020 and 2030.
Most occupations in this category – accountants, market research analysts, and human resources specialists, to name a few – require a bachelor's degree as an entry-level education. Earning a business degree may position you to advance in these fields.
Generally, a bachelor's degree will enable you to earn more money than someone with an associate degree or a high school diploma.
According to the BLS, bachelor's degree holders earned a median weekly income of $1,305 in 2020, associate degree holders earned $938, and high school diploma holders earned $781. (If people worked all 52 weeks of the year, that translates to $67,860 for a bachelor's degree, $48,776 for an associate degree, and $40,612 for a high school diploma.)
Is a business degree worth it? What Are the Prerequisites for a Business Degree?
Earning a business degree requires time, energy, and money. Let's go through what you can expect to put in to get your business degree.
Time: The length of time it takes to finish your business degree can vary significantly. To receive your bachelor's degree in business administration, you must achieve 124 credit hours. This is commonly a four-year degree for a standard student.
Time to graduation for a professional is heavily influenced by factors such as transfer credit and course load. Do your analysis and find a business degree program that will permit you to make the most of your last education and experience to help you complete your degree faster.
Energy: Earning a degree demands more than just time. To thrive, you must prioritize your education, which means adjusting your professional and personal lives to make room for your education. You must create your structure and schedule, especially if you pursue courses online.
Finances: The cost of a business degree varies greatly. Tuition prices can be shocking, but the advertised price isn't always what you'll pay. Most online colleges charge per credit hour, so transferring in credit can significantly reduce your costs.
You should also investigate financial aid to see if you can get assistance with paying for your degree. Once you've determined your costs, ensure you'll be able to pay for your degree. And remember that a degree is a lifelong investment that, for most people, more than pays for itself in the long run.
Is a business degree worth it? Advantages of obtaining a business degree
According to a 2019 ZipRecruiter survey, business is one of the least-regretted college majors among job seekers, indicating that business majors are generally satisfied with what their degrees provide. These degrees are generally adaptable, provide useful career resources, and can lead to additional business opportunities.
Transferable abilities
Aside from the potential financial benefits, graduates of a business degree program may find a somewhat unique level of flexibility in its applications. Because business is present in nearly every modern industry, degree holders can apply their business degree to almost any industry.
Business degree holders may learn the following transferable skills in the classroom:
Communication

Adaptability

Teamwork

Leadership
Opportunities for networking and career resources
Furthermore, business school can be an excellent place to plant the seeds of future success. Many undergraduate programs have career resource hubs and extensive alumni networks that can be beneficial during and after your degree. You may be able to secure internships or learn directly from people who have been where you are now.
Relationship development
Establishing the foundation with an undergraduate business degree can be beneficial if your long-term goals include pursuing a graduate degree, such as a Master of Business Administration (MBA).
Although a business degree is not required for an MBA, you may make some valuable connections with faculty members who can serve as long-term business mentors or who may later write your MBA letter of recommendation.
The average business degree costs
Business degree seekers must pay some fees for the courses they enroll in. Financially, the cost varies greatly depending on the school you attend. According to College Board research, the average tuition and fees for the 2021-2022 school year are:
A public four-year in-state school costs $10,740 per year.

A public four-year out-of-state school costs $27,560.

$38,070 for a four-year private nonprofit school
Students typically spend four years working toward their bachelor's degree requirements.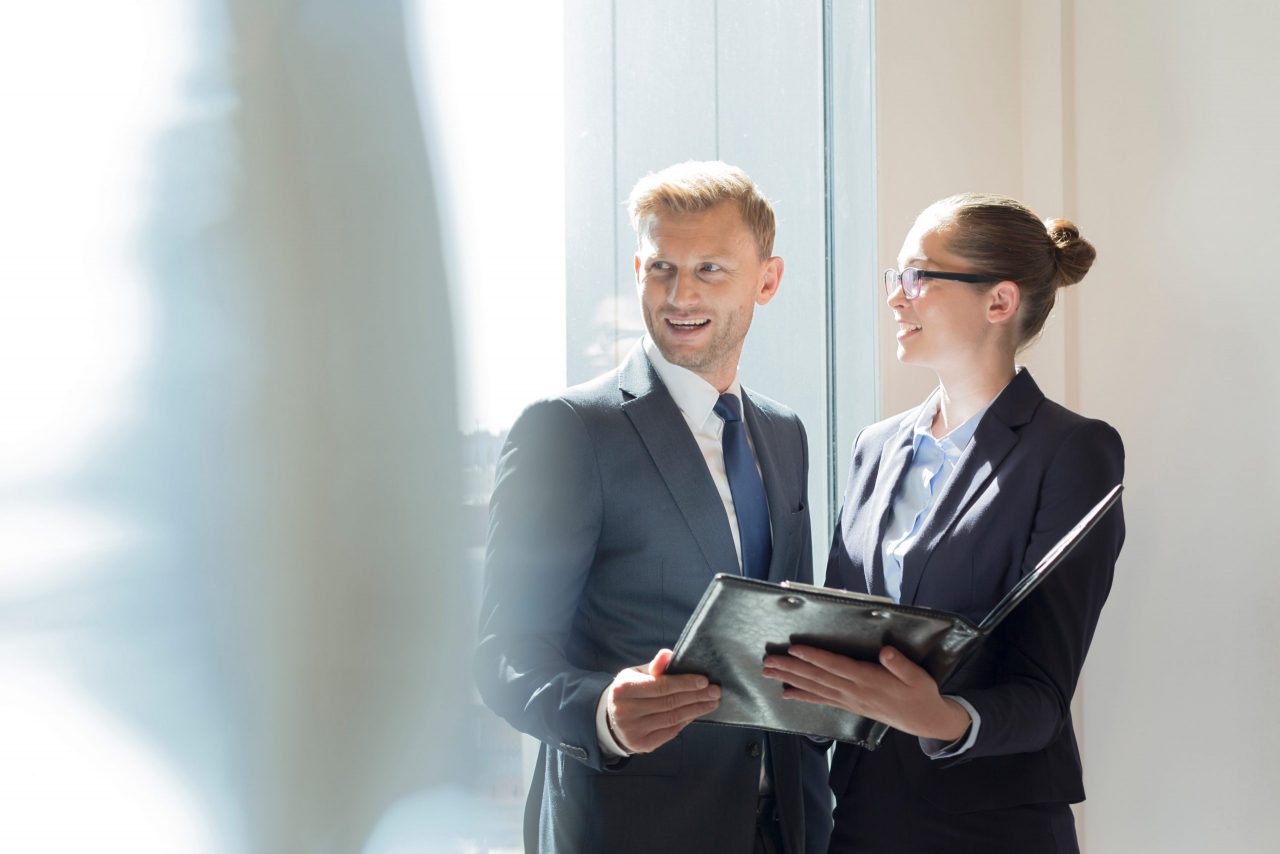 Is a business degree worth it?
Obtaining a bachelor's degree in business can provide several advantages; however, the degree is only truly valuable if the projected outcomes align with your objectives.
Enroll in one of the University's open online courses, Business Sustainability in the Circular Economy or Management Concepts through Metaphor and Music, to better understand what a business degree might entail.
Both courses are required for the Bachelor of Science in Marketing degree. A BSc in Business Administration is also available at the school. Earn your business degree online from one of the top 25 UK universities while gaining the understanding and skills you need to advance your career.
A business degree can be a game changer if you are a working professional looking to advance your business career. A business degree can improve your job prospects, provide opportunities for advancement, and increase your salary and lifetime earnings. It's a wise investment in your career, both now and in the future. You need to find the best business degree program for you.
Recognizing your return on investment (ROI)
One method for determining whether a business degree is worthwhile is to consider your potential ROI, essentially comparing your likely long-term gains versus your likely short-term losses. Because certain aspects of your business degree, such as skills gained and networking opportunities, cannot be quantified, ROI typically focuses on the financial aspects of value.
According to a study by The Foundation for Research on Equal Opportunity (FREOPP), business degrees have a positive return on investment (ROI) 98 percent of the time. That means that most business degree holders make more money due to their degree than they spent earning it.
Furthermore, the returns are worth $500,000 or more than half the time. To put this in context, the median net ROI across all degrees was $306,000. These figures appear advantageous, but remember that they are stereotypes, not guarantees. FREOPP has a tool that can assist you in evaluating your long-term earnings based on your major and university.
Also Read: Google Finance Portfolio: The Best Guide For You
Business degree types
If you want to work in business, there are three types of business degrees to consider:
Bachelor of Business Administration (BBA):

A BBA gives students a general and broad understanding of business and typically includes subjects such as management, accounting, economics, and marketing. Candidates can also specialize in a specific business field, such as human resources or finance.

Bachelor of Arts (BA):

A BA in business includes business, humanities, and social science courses. Candidates pursuing this degree may elect to study foreign languages, which can benefit careers in international business.

Bachelor of Science (BS) in Business:

A BS in Business combines business subjects with math and analytical subjects. This degree is ideal for business occupations that require a strong analytical focus, such as financial analysis.
Many professionals pursue advanced degrees after earning a bachelor's degree, such as a master's, doctorate, or Ph.D.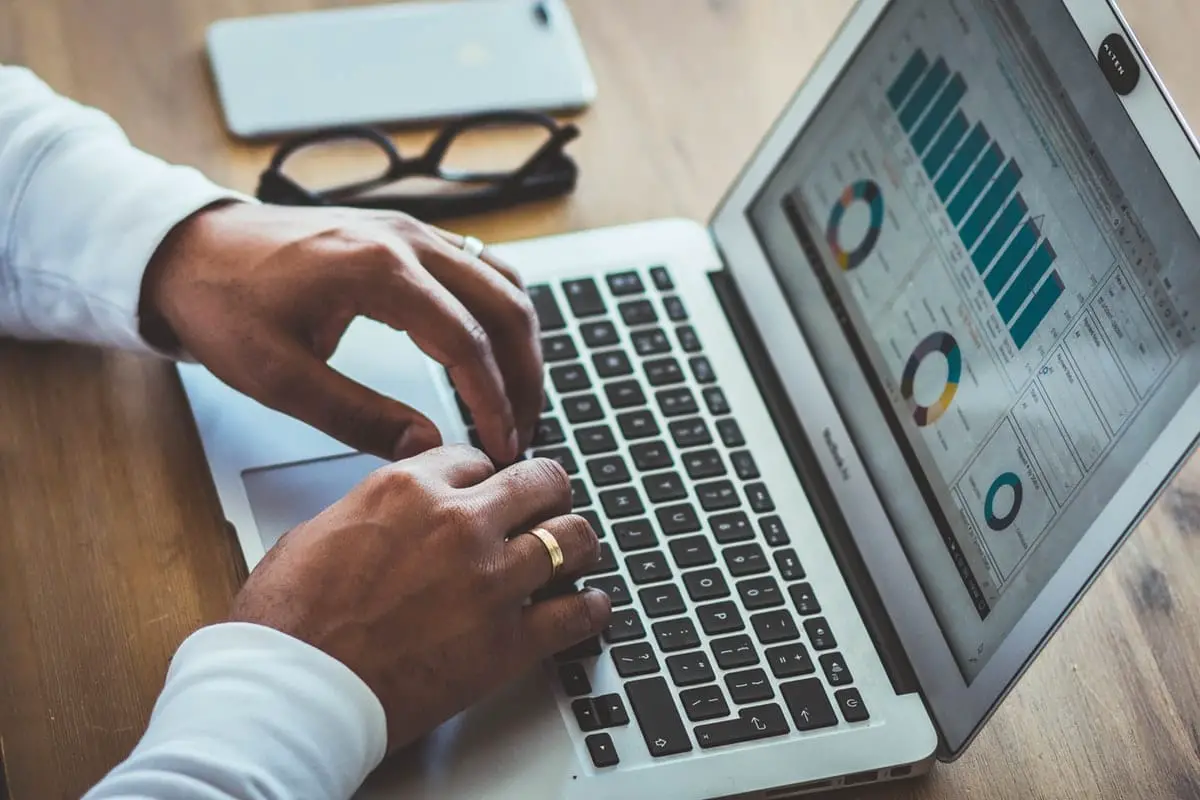 Three reasons to consider pursuing a business degree
Aside from the possibility of earning a good salary, there are numerous other benefits to pursuing a business degree. These are some examples:
 Business degrees are adaptable
The business world is diverse, encompassing various fields and careers. As a result, a business degree covers various topics, including accounting, business administration, business analysis, business computing, business ethics, business statistics, commercial law, developing markets, and much more. Learners who are unsure about their career path can benefit from exposure to various disciplines by assisting them in selecting a specialty field.
 Business graduates have highly sought after
According to the BLS, employment in the business and financial sectors is expected to grow faster than the average for all occupations by 2030. Globalization and an expanding economy contribute to increased demand for business graduates.
 Business graduates possess valuable skills.
Business degrees teach students practical skills they can use in the workplace, such as creating a budget, interpreting reports, or putting together a client proposal. Aside from useful hard skills, business degree programs assist students in developing valuable soft skills such as leadership, organization, communication, and collaboration.
Is a business degree worth it? Business degree common occupations
Here's a list of degrees and fields that offer exciting job opportunities for business graduates to help you decide which business field you'd like to specialize in:
Business administration
This specialization focuses on employee, organizational, and infrastructure management. Students learn how to use human and material resources effectively to create efficient systems.
They also learn how to conduct marketing research, forecast sales, and manage a brand and its products. Business policy and strategy, human resource management, financial management, accounting, and information systems are all common college courses.
A business management student may work in the following positions:
Business consultants:

Business consultants assist business owners and executive teams with strategic and problem-solving decisions in improving a company's performance.

General manager:

A general manager controls a company's day-to-day operations. Their responsibilities include staff management, marketing strategy implementation, and budget oversight.

Sales Executive:

Sales executives manage the sales team. Their responsibilities typically include providing training, developing sales plans, assisting sales members in meeting their sales targets, and providing sales reports to upper management.
Marketing
Marketing students learn the fundamentals of marketing and how to implement marketing strategies to help an organization achieve its objectives. Marketing strategy planning, execution, and evaluation are the subjects of research.
Students are also taught how to assess market demand, set product pricing, and manage products and brands. Business communication, international business, marketing research, industrial marketing, and marketing strategy are all common college courses.
A marketing student might work in the following positions:
Marketing manager:

The job of a marketing manager is to increase a company's market share by increasing brand awareness and generating interest in its products or services. They research industry trends, customer demand, and competitors to develop marketing strategies.

Market research analyst:

Market research analysts devise methods for gathering information about customer preferences. They then analyze the data and advise a company on improving how its products or services are designed and marketed.

Public relations specialist:

A public relations specialist develops and maintains a company's positive public image. Maintaining existing media relations, identifying new media opportunities, and developing public relations strategies are among their responsibilities.
Economics
An economics business degree focuses on how market conditions affect various business fields such as accounting, finance, and management. Students study industries such as banking and finance and how production, supply, and consumption affect global markets. Microeconomics, macroeconomics, statistics, and business analysis are the subjects in the degree program.
A student majoring in economics may work in the following positions:
Investment banker:

Investment bankers are financial advisors who assist their clients in raising capital by issuing stock or borrowing money. They also provide clients with investment advice and assistance with mergers and acquisitions.

Financial analyst:

Financial analysts gather and analyze financial data and use their findings to advise businesses on business decisions. Financial analysts make predictions about businesses, industries, and sectors in addition to recommending a course of action, such as selling or buying a company's stock.

Senior business analyst:

A senior business analyst examines a company's business processes and advises on improving business efficiency. They help a company develop and implement effective business strategies.
Finance
Business students who study finance learn how to apply financial principles to assess and solve business problems. They also learn to use quantitative tools to analyze business functions and processes. Math, economics, accounting, business statistics, banking, and corporate finance are examples of college courses.
A finance student might work in the following positions:
Commercial banker:

A commercial banker works for a commercial bank or another type of financial institution. They manage corporate accounts, make loans, and market the bank to gain new customers.

Financial manager:

Financial managers oversee an organization's financial health. They devise approaches to assist a company in meeting its financial objectives, direct investment strategies, and generate financial reports.

Budget analysts:

Budget analysts assist businesses in maintaining a balanced budget and organizing their finances in general. Their responsibilities include tracking a company's spending, reviewing budget proposals, preparing budget reports, and forecasting future expenses.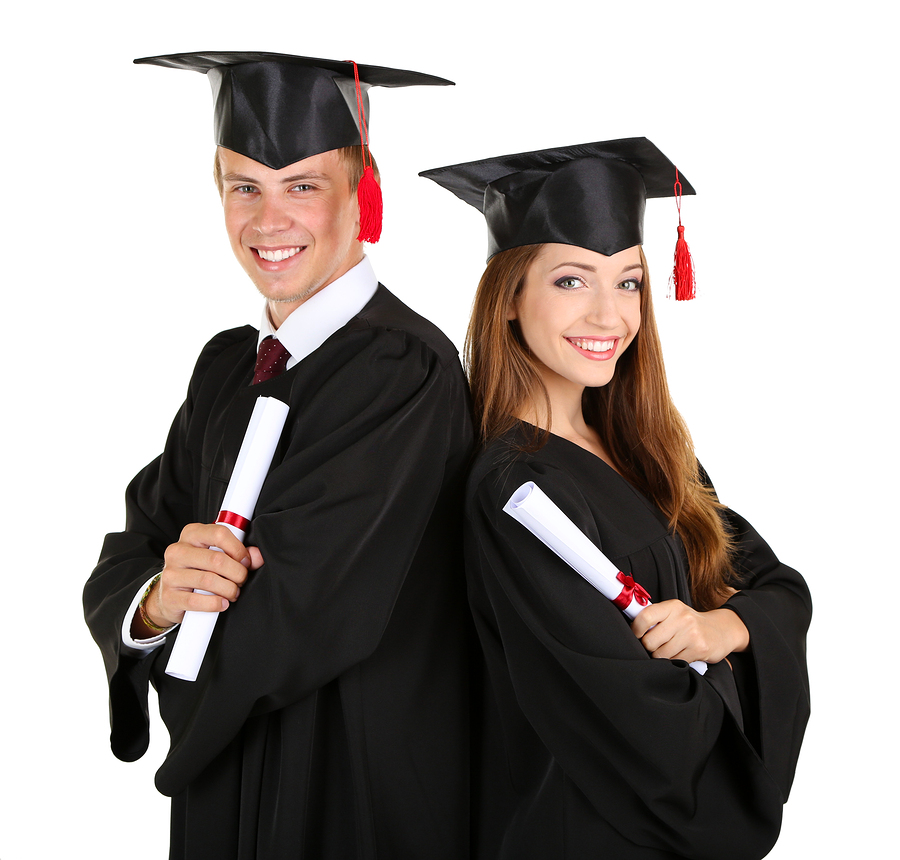 Human Resource
A business degree with a human resource (HR) management specialization focuses on maximizing human talent in the workplace. Students learn to manage conflict, set performance standards, devise a compensation structure, implement disciplinary procedures, and create a personnel selection process.
College courses include HR management, organizational behavior, business statistics, business economics, and training and development.
A student specializing in human resource management may work in the following positions:
Human resources specialist:

An HR specialist searches for and hires qualified employees for a business. In addition to recruiting employees, these professionals oversee employee relations, compensation, benefits, and training.

Human resources manager:

An HR manager oversees the activities and operations of the HR department. They manage an HR team and develop and implement HR plans and procedures.

Manager of training and development:

Managers of training and development aid in employees' professional development. Their responsibilities include overseeing training staff, managing training budgets, and reviewing and selecting training material.
Services for health care
Candidates with a business degree specializing in healthcare services are prepared to work as healthcare managers. Students learn about various business topics and how to apply them in a health care setting such as a hospital, private practice, or nursing home.
Microeconomics, business statistics, human resource management, medical terminology, health care information systems, and health care ethics are common topics covered in college courses.
A health care management student may work in the following positions:
Health care financial manager:

A health care financial manager is in charge of the day-to-day financial operations of a health care facility. Their responsibilities include budget management, investment oversight, and financial reporting.

Health care department manager:

A health department manager directs a department at a health care facility. They develop budgets, create reports, implement policies and procedures, and supervise and evaluate health care staff.

Practice manager:

A practice manager is in charge of the day-to-day operations of medical practice. Their responsibilities include:

Managing administrative staff.

Ensuring regulatory compliance.

Implementing policies and strategies.

Ensuring the practice runs profitably and efficiently.
Accounting
A business degree in accounting includes coursework in accounting, business, and management. Students learn general accounting principles and how to apply them in a business setting. Auditing cost accounting, taxation, and financial analysis are all topics covered in accounting. They also learn how to create and analyze financial reports, comply with accounting laws and regulations, and conduct audits.
Accounting students may work in the following positions:
Internal auditor:

An auditor is a trained professional who independently and objectively assesses a company's financial and operational activities. They ensure a company's compliance with federal and state laws and implement necessary internal controls and risk management processes.

Tax professional:

A tax professional is certified to calculate, file, and sign a company's tax returns. They can also represent a company during the Internal Revenue Service (IRS) examination of its tax returns.

Accountant:

Accountants analyze and report on the financial matters of a company. They handle various finance-related tasks such as bookkeeping, financial document preparation, auditing, and tax return preparation.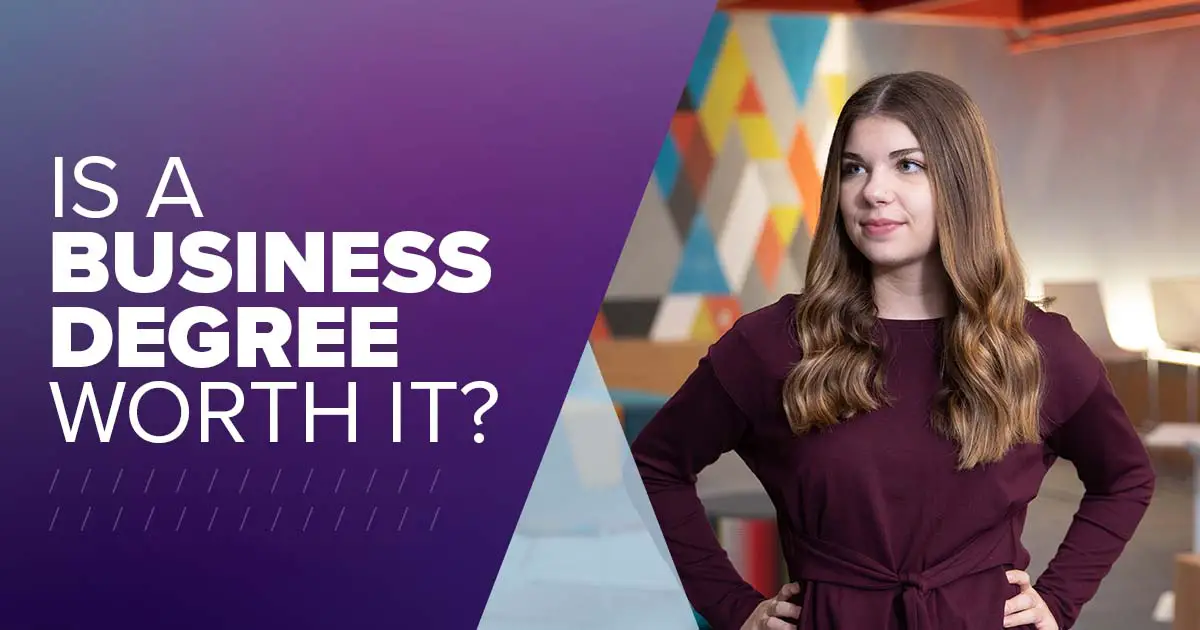 Is a business degree worth it? Separating Fact from Fiction
You will find contradictory information if you consider returning to school to get your business degree. Some will make bold claims, but how do they back them up? And how do you tell the difference between fact and fiction? We'll dispel some of the most common myths about pursuing a business degree.
Myth 1: I can add certificates to my professional experience and get the same value as a bachelor's degree.
Fact: A bachelor's degree has an immediate and long-term value unrivaled by lower-level credentials. When comparing the lifetime earnings of a bachelor's degree holder to a high school diploma holder, the bachelor's degree holder earns over $1 million more. A bachelor's degree can also be used to secure a higher-paying job shortly.
Myth 2: There aren't enough job opportunities for business graduates.
Fact: We frequently hear claims that business graduates are unemployed or underemployed. Many of these claims, we believe, are based on a limited understanding of what a business degree can provide.
It is one of the most adaptable degrees, with applications in virtually every industry. Business graduates are needed in all industries, including oil and gas, technology, healthcare, and others. If you only look for job titles like "Business Manager," you're severely limiting your options.
Myth 3: A business degree is too broad and less valuable than a specialized degree.
Fact: This is another myth due to the influx of specialized degrees. A business degree is broad, but that is a strength, not a disadvantage. Businesses require people who understand each function and its impact on one another.
A business degree provides that broad perspective and fosters collaboration within organizations. It also allows individuals to transition between roles and business functions throughout their careers. To gain more in-depth knowledge in a specific field, look into business degrees that include minors.
Myth 4: I already have an associate's degree and don't want to start over to earn my bachelor's degree in business.
Fact: If you already have a degree, no one wants to start from scratch. And it would help if you didn't have to return to school to get your business degree. Look for a program to help you maximize your existing credits and seamlessly transfer them toward your bachelor's degree.
Individuals with associate's degrees can transfer up to 94 credit hours into our bachelor's program at Franklin, allowing them to complete their business degrees faster.
To End With 
We hope you have got your answer to "is a business degree worth it!" So, it's your discretion whether or not to opt for the degree! One method for determining whether a business degree is worthwhile is to consider your potential ROI, essentially comparing your likely long-term gains versus your likely short-term losses.