If your four-year-old won't turn five until the summer or fall, you may wonder whether they're ready for kindergarten. You may consider keeping them for a year or sending them to school. You are not alone in considering this question.
According to a 2013 study published in the journal Educational Evaluation and Policy Analysis, this phenomenon known as academic redshirting affects approximately 4-5% of the kindergarten-age population each year. 
Academic redshirting keeps a kindergarten-age child out of school for an extra year before enrolling him the following fall. Eligibility varies by state; for some, the deadline is as early as June 15, while for others, it is as late as December 1. Want to know more about what is redshirting in academics? Read on till the end. 
What is redshirting? 
The term "redshirting" refers to a college athlete who sat out a year of athletics to mature and grow stronger. The term now describes enrolling your child late in kindergarten to give them extra time before elementary school.
Delaying kindergarten is unusual. Some parents think about whether their child has developmental delays or if their birthday is close to the kindergarten cutoff date in their school district. Generally, it is up to the parent to decide when their child will start kindergarten.
When deciding whether redshirting is right for your child, consider their needs and the supposed benefits and drawbacks of holding them back a year.
The Typical Academic Redshirt Candidate
Most children held for a year are boys born in the late summer or early fall. Though girls are held back because many boys mature slower than their female counterparts, they are frequently singled out as unprepared for school. Likewise, the National Center for Education Statistics says academically redshirted children were twice as likely to be white, non-Hispanic children from affluent neighborhoods. 
It suggests that childcare or the need for publicly run preschool -such as Headstart or a public PreK program – may decide whether a child is enrolled when he is age-eligible.
What is redshirting? What are the advantages?
Researchers have looked into some potential benefits of redshirting a child, but there hasn't been a randomized trial. That means the scientific findings are limited and may not provide a complete picture. Most redshirted children are white, male, and from affluent families.
One study examined children in Denmark who started kindergarten when they turned six. This is a year later than most American children, who typically enroll when they turn five.
The researchers concluded that starting kindergarten later reduced their inattention and hyperactivity at age 7. This pattern continued when they were polled again at 11. The researchers concluded that the delay improved a child's mental health.
Additional research with a more diverse study group is required to support these claims. While research is limited, here are some of the proposed advantages of redshirting:
Allowing your child an extra year to mature before starting school may help them succeed in formal education.

Your kid can get an extra year of "play" before kindergarten. Many researchers have investigated the significance of play, and several studies have examined the relationship between play and cognitive, physical and social development in children.

If your child's birthday is close to the cutoff for your school, delaying them a year will help them avoid being one of the youngest students in their class.

Your child can stay academically on par with or above their classroom peers in math and reading and have boosted their social standing and popularity.

They are less likely to be singled out for academic performance or classroom behavior criticism. Moreover, children retained in kindergarten rather than redshirted require fewer special education services.
What is redshirting? What are the disadvantages?
There may also be some disadvantages to redshirting:
Your child's academic advantage may not last beyond the first few years of school.

Your child may become frustrated with classmates who are younger and less mature.

If you are a single parent or in a dual-income partnership, you may require to pay an additional year of tuition for private prekindergarten or arrange alternative childcare.

Your child will miss out on a potential year of income as an adult, resulting in financial losses of up to $80,000.

Making friendships with younger classmates can be difficult, especially during adolescence.

If a student has significant disabilities covered by the IDEA, he or she will lose an extra year of special education services at the end of the school year.
Education experts use these reasons to warn parents about keeping their children out of kindergarten. They advise considering redshirting a child only if the child has significant developmental delays or is grieving the loss or terminal illness of a close loved one.
Redshirting may provide little to no benefit if your child does not have access to a good prekindergarten school or another form of enrichment during their redshirt year.
Questions to consider before deciding whether or not to redshirt
You know what is redshirting and what are its advantages and disadvantages! Now it's time to consider the factors you will decide whether or not you want your child to be redshirted. Attempting to decide whether or not to redshirt your child for a year is difficult, and the answer may not be found in the research, which is inconclusive as to whether academic redshirting has positive or negative effects. 
More questions will increase the likelihood that your question will be answered. Before deciding what is best for your child, consider the answers to the following questions:
Besides his age, what makes you believe your child isn't ready for kindergarten?
Has he attended preschool? What was his experience like, and what does his teacher think about his readiness for kindergarten?
How rigorous is your district's kindergarten program? What are the teacher's expectations, and will your child be able to meet them?
Has your child undergone a kindergarten or other developmental screening? What were the outcomes? Will a delay be addressed if it is discovered while he is not in school?
How common is redshirting?
Now that you know what is redshirting, you must think how common it is! Well, on average, redshirting is uncommon. In 2010, 87 percent of kindergarteners started on time, while 6 percent were late. Another 6% repeated kindergarten, and 1% entered kindergarten ahead of schedule.
You may live in an area where redshirting is more common or where it is uncommon. Redshirting may be more prevalent in certain areas, communities, or socioeconomic groups.
For example, college-educated parents are more likely to engage in the practice. They are four times more likely to give boys born in the summer an extra year.
Many states have also shifted kindergarten start dates and expanded prekindergarten options for children.
California, for example, changed the school cutoff age in 2010 while also introducing a transitional kindergarten timetable to provide enrichment prospects for children who missed the cutoff. These policy changes could be contributing to a decrease in redshirting.
Also, Read: How Many Baby Bottles Do I Need? Important Guide With 4 Tips On Picking!
How to Redshirt?
What happens after you've decided to postpone kindergarten for a year?
Kindergarten requirements vary by school district and state. Inquire about delaying kindergarten by a year with your child's future elementary school.
It could be as simple as not registering your child for the school year or withdrawing your child from the program if you have already registered. Your school district may require more of you; therefore, research how to do it in your district.
The problem is deciding what to do with your child during that extra year. You may be able to expand your child's time at daycare or preschool, or you may need to find another school for this extra year.
You might be looking for ways to assist your child during his or her extra year before kindergarten. Here are some skills and activities to work on for development:
Assist your child in learning their letters, numbers, colors, and shapes.

Read aloud to your child and encourage him or her to interact with the books.

Rhyming songs should be sung, and rhyming words should be practiced.

Organize regular playdates and expose your child to peers to improve social skills.

Take your child into the world for new experiences, such as going to the zoo, a children's museum, or other places that spark their interest.

Enroll your child in extracurricular activities such as art, music, or science.
Make sure your child's extra year of prekindergarten is enriching. This will make the transition to kindergarten the following year much easier while allowing your child to make the most of the extra year.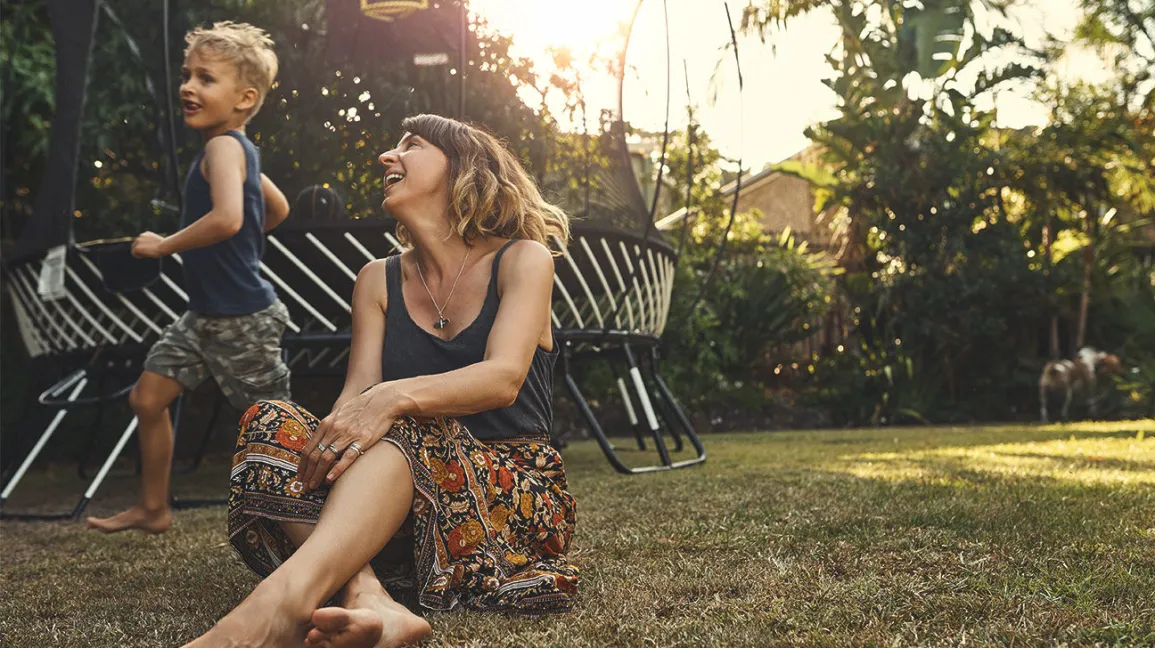 4 Reasons to Redshirt Kindergarten 
When kids enter kindergarten, they are expected to have basic learning knowledge. According to Play To Learn Preschool, counting to ten, sorting, rhyming, knowing some letters and sounds, writing their names, using glue and scissors, and other skills are required for kindergarten success. 
If children are "younger fives," they are close to kindergarten entry age; they may not be academically or socially prepared to spend five days per week in a classroom. As a result, parents may decide to redshirt their kindergarten children.
The number of parents who choose to redshirt their kindergarteners has increased over the last several decades. According to Public School Review, 10% of children were redshirted for a year before kindergarten in 1980. According to the publication, that figure will increase to 20% by 2020. 
This is because parents realize that their children may not be socially or academically prepared to join peers their age in kindergarten. Instead of repeating a year of kindergarten or enrolling in special education to catch up with the rest of the class, the decision is made to keep children out of kindergarten until they are six years old.
Here are some reasons why some kindergarten students should be redshirted.
Kindergarten is not developmentally appropriate for your kid
One of the most significant factors for parents is their children's social and emotional readiness for kindergarten. If they lag behind their peers in these areas, it may be worthwhile to consider redshirting until children can better regulate their emotions and interact socially with others.
According to the American Academy of Pediatrics, children who can focus on the task, control their emotions, cooperate with others, share, and have few to no "aggressive behaviors" are socially ready to start kindergarten.
If, however, kids are struggling in these areas, regardless of how much work has been done to socially and emotionally prepare them to enter a classroom setting where these and other skills are required, it may be worth considering redshirting until kids are better able to control their impulses consistently.
Kindergarten Preparation Skills Are Not Ready 
A certain academic standard must be met before the first day of class to be ready for kindergarten. And if children are not at or near that standard by the time kindergarten begins in the fall, it is something to consider when deciding whether or not to redshirt.
According to Scholastic, when children enter kindergarten, they should be able to count to ten, classify and sort objects, name shapes, write their first name in upper- and lower-case letters, correctly hold a pencil, and more. This foundation will be made fairly quickly as the class begins, which is why it is in place before entering the classroom.
Of course, children unaware of this will not be expelled from class. However, not knowing these things will put children behind their peers before schoolwork begins.
Transitional programs will assist students in better preparing for kindergarten.
Regarding redshirting, having another educational program to put kids in to help them prepare for kindergarten is part of the decision-making process. If one is unavailable or homeschooling is not an option, this should be considered when deciding whether or not to redshirt.
It is critical to have an academic plan to help children meet, if not exceed, the knowledge requirements for kindergarten. The program should prepare kids completely for what they need to know on day one and the kindergarten curriculum.
This way, when children enter the classroom, they know what to expect and have the confidence to succeed in kindergarten and beyond.
Redshirted children have improved cognitive development.
Redshirting children may benefit from increased cognitive development due to including an extra year to follow a classroom environment with playing as part of the curriculum.
According to US News & World Report, learning through play is important for children because it allows them to use problem-solving skills, collaborate with others, and share. And structured play teaches children how to follow the rules, listen, and concentrate.
Children's cognitive development will improve dramatically due to having an extra year to learn through play. As a result, when the time arrives for them to start kindergarten, they will be well prepared.
To End With
Before deciding to redshirt your child, carefully weigh the pros and cons and consider your child's specific needs. Before deciding, consult with parents of older children and your child's pediatrician and teachers. Check the requirements of your local school as well.
Another alternative is to enroll your child in kindergarten on time but potentially keep them in kindergarten for a second year if you decide to do so later. You are the most familiar with your child as a parent. You can choose when to enroll your child in kindergarten with the right information and input.