How To Soften Brown Sugar- Easy Guide To Get Started
Do you have hardened brown sugar and wondering how to soften brown sugar? Well, we some amazing methods that can help you easily with the process. It does not matter if you need brown sugar quickly, right now, or you need to store it for use later in your sweet and delicious recipes, these methods will help you out.
Be it brown sugar or brown rice, it is so much better in terms of nutritional content and taste as compared to white sugar or white rice, isn't it? That's one of the best reasons to think of while we are switching.
We all have been at that stage where we wish to bake something delicious and toothsome for ourselves or our family, but when we tried and opened our containers having brown sugar, it was so damn hard. It really pisses us off. What do we make out of that rock hard sugar?
Also, it is very difficult to maintain the brown sugar without the sugar being hardened again and again. We tend to invest a lot of time maintaining and managing it. If you stay in the kitchen for too long, you will know the struggle. But, don't fret. We have some simple and easy ways that anyone can use easily and get their brown sugar on track, after all that is what we are looking for, right? These simple tricks will also help you keep your brown sugar soft and super fresh for days.
Before we discuss the methods, let us start with the question, why your brown sugar keeps hardening so often? Unlike other sugar crystals, the crystals of brown sugar are coated in molasses. When the sugar is exposed to air or you have not kept it in air-tight jars, the moisture content present in the coating (molasses) evaporates thus causing the sugar crystals to stick together forming lumps of hardened sugar.
Let's proceed to some methods to learn how to soften brown sugar.
How To Soften Brown Sugar
We have a few methods you can use for softening the brown sugar you have nicely. Let's see what are these one by one.
1. How To Soften Brown Sugar Using A Microwave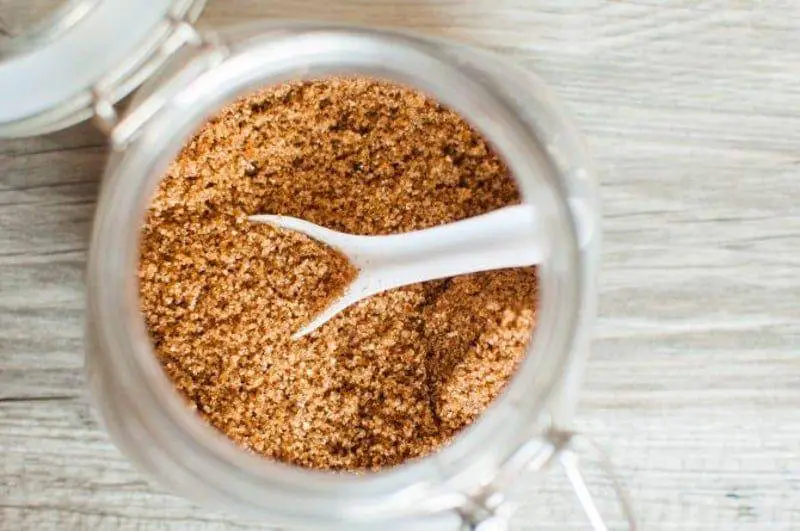 This is by far the most efficient and quickest way to soften the brown sugar you have. All you have to do is place that sugar inside a microwave oven using a microwave-safe bowl. You can either place any damp paper towel or just fill another microwave-safe bowl using water.
Place both the bowls inside the microwave and then heat them at half power for about 30 seconds. Just check them once for softness. If they are already in the form of your desired consistency, they are ready to be used. If not, continue heating it for more than 15 seconds and then again check the consistency. Keep repeating this until the brown sugar gets adequately soft.
You may require a folk for breaking the segments of sugar which are present in the form of lumps. Make sure you are not overdoing it as it is not good your sugar will melt forming a syrup-like consistency. Also, you have to use the sugar within few minutes after you have used a microwave oven for softening it.
If you wish to learn how to soften the sugar quickly and readily, you can easily use this method otherwise just keep scrolling to find other methods which are equally useful.
2. How To Soften Brown Sugar Using An Oven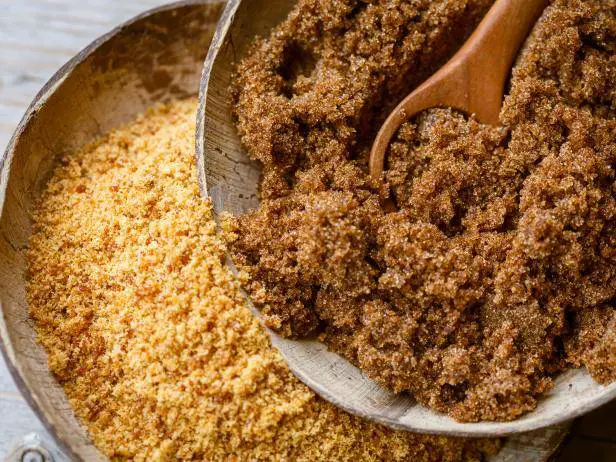 The results of this method are not as quick as the results we often receive in a microwave oven, but it can still be used to soften the brown sugar. Let's see how this method works for softening the brown sugar.
Use an aluminum foil and wrap it around the sugar which is in a hardened state. Just place this aluminum foil inside in a 250 Fahrenheit oven. It is recommended that you place the brown sugar inside using a baking sheet because it might lead to spilling of sugar and you will have to invest more time cleaning the oven.
After every 5 minutes, keep checking the sugar if it has softened or not. In case it has become too hot, you can remove it out. Hot sugar is usually adequately soft to be used for later.
Let the sugar cool down before being used inside the recipes you are preparing. Let's see some more methods before finding your favorite method for softening brown sugar.
3. How To Soften Brown Sugar Using Apple Slices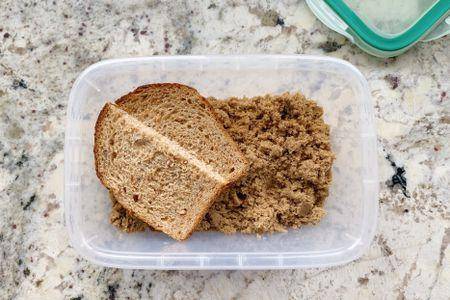 This might seem a little odd to you at the beginning but his one is another great method for softening the brown sugar granules that have tuned into lumps with exposure to air. Place the hardened brown sugar inside of a plastic wrap or an airtight container.
Now place some freshly applied slices or a bread slice inside the container along with brown sugar. This method needs to be kept overnight and you will require patience to keep up with it. Whenever you need brown sugar using this method, make sure you prepare all the necessary arrangements one night before the day you need to bake delicious recipes.
Cover all the ingredients inside a jar and close it tightly to be kept overnight. As soon as you wake up, complete your chores and look for the consistency of the brown sugar. It is most likely that the sugar will soften during the night, but if it is not up to your expectations, you can always repeat the procedure and keep them inside the air-tight container for few more hours.
Make sure you are removing the slices of bread in the morning. If you do not have apples, this method is believed to work great even with marshmallows, give it a try.
Let's proceed to the next method if you d not find it useful as it takes a lot of time.
4. How To Soften Brown Sugar Using A Dampened Towel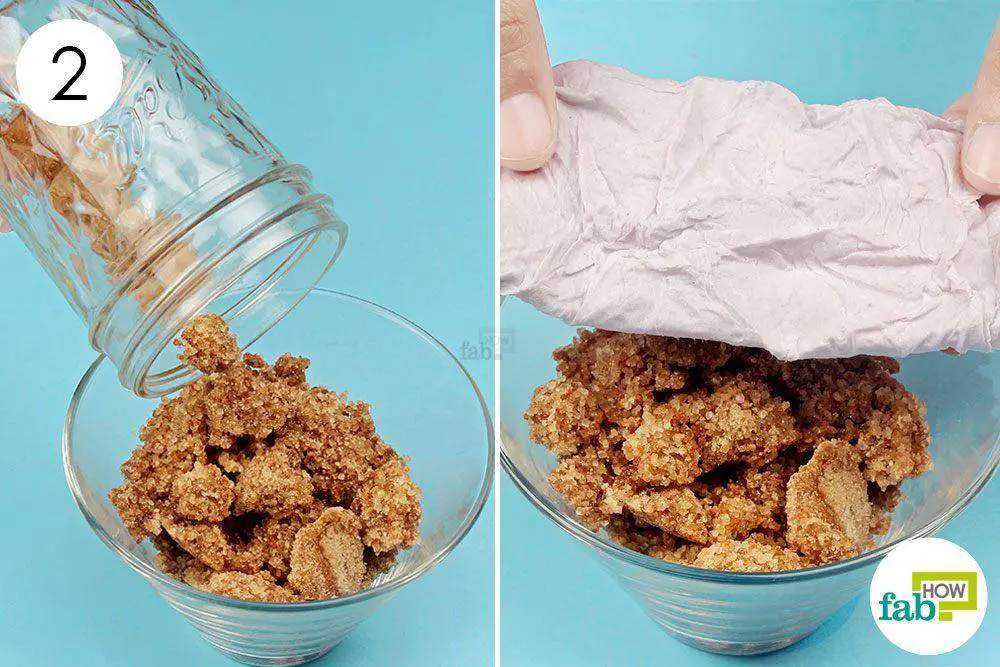 Yet another method in how to soften brown sugar that might prove to be useful for you. You have to dampen a kitchen towel or any thick paper towel that is entirely clean. Squeeze or wring it as much as you can such that it should not have excess water trapped inside the fabric.
Place your brown sugar inside of a bowl and then cover it using this dampened towel. You have to cover it in such a manner that the opening of the jar or bowl is completely covered but this cloth or fabric should not be in direct contact or touching the brown sugar granules.
Leave the covered bowl as it is overnight on the counter of your kitchen or leave it as it is until you see that the sugar has softened. Keep checking in between for consistency as per your recipe demands.
If you are taking an air-tight canister for placing your brown sugar, you can always cover the top surface of it using any aluminum foil. Another thing to be used is plastic wrap. In this manner, you can place the towel on top of that aluminum foil or plastic wrap. Just close the container and wait for the sugar to get soften in the morning.
5. How To Soften Brown Sugar Using A Terra Cotta Disk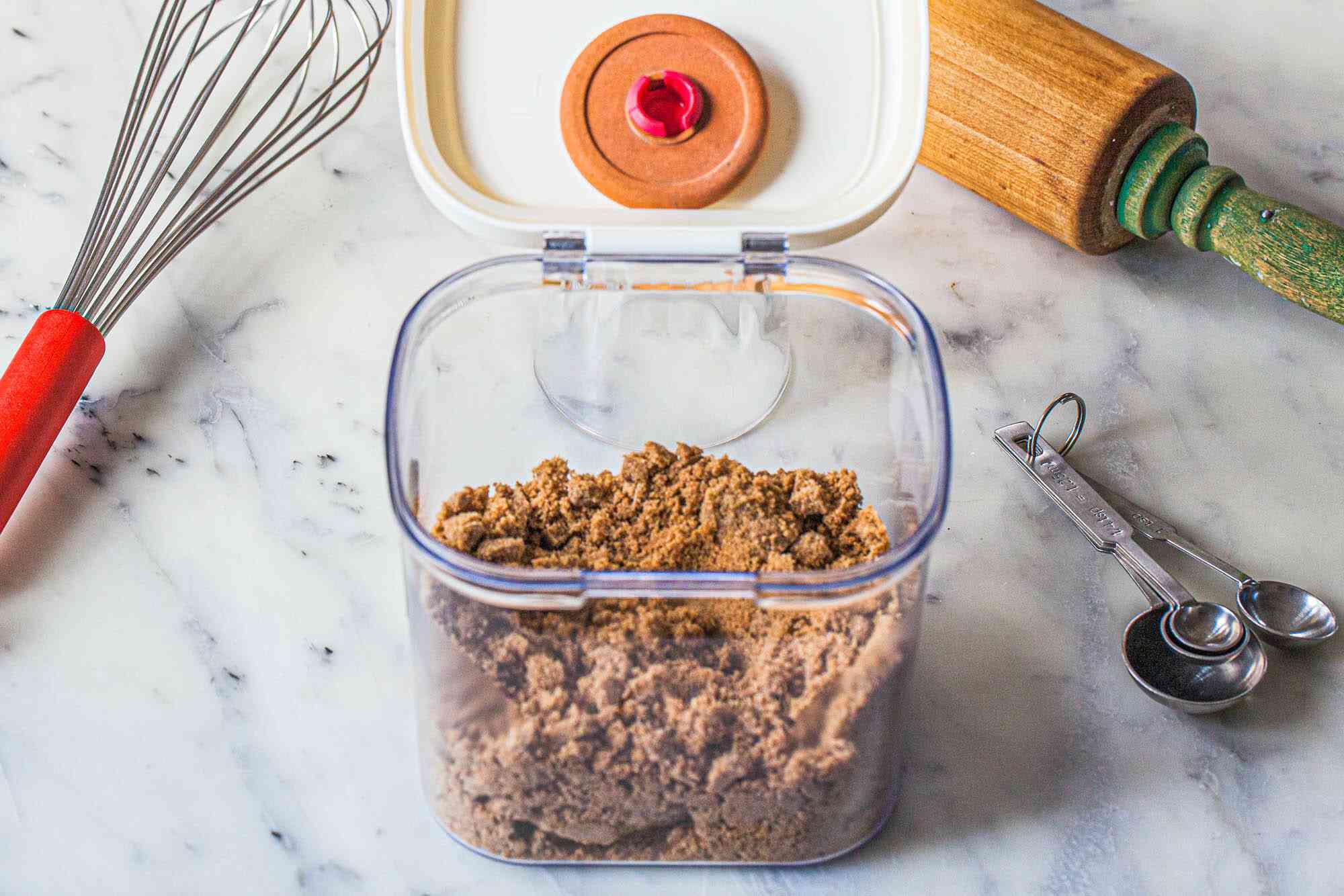 Many terra cotta disks are made specifically for the purpose of softening the brown sugar granules which have become hard due to carelessness. You do not require new terra cotta disks or invest dollars in buying some more. You can just use any broken piece of terra cotta too for example a terra cotta piece from a broken pot. You just have to soak this terra cotta using water for 30 minutes. Now dry the excess water thoroughly and place it inside the brown sugar in a closed and air-tight container.
This is the same as keeping apple slices of bread slice inside the container. Keep it as it is overnight and then check for the softened sugar in the morning.
You can just leave this disk inside the container itself so that brown sugar can retain the moisture. You can repeat the process of soaking for the terra cotta after every month or few months. Doing this process and repeating it after every few months will help to keep the brown sugar softened and avoid hardening of it.
What Not To Do While You Wish To Soften Brown Sugar
You will hear a lot of advice from people and read few things on how to soften brown sugar for example using a blender or a food processor to soften the brown sugar. Some people also suggest you use a box creator or beat the sugar crazily to soften it. Opting for such methods in how to soften sugar will only lead to making the sugar granules smaller. They will not soften or melt the sugar.
These techniques are not going to add the moisture that was present in the sugar earlier or that is present inside the sugars in softened form. Do not use these methods if you wish to retain the moisture too, just use any of the methods given above. In case you need to soften the sugar quickly, just use a microwave and you are good to go.
Once you have used the above methods, it is important that you learn how to keep the sugar in a softened state and prevent it from hardening again. Let's see what to do.
Ways To Prevent Sugar From Hardening
The best thing you can do is already mentioned above. What is it, do you remember? You might have guessed it right, it is using a terra cotta dish inside the air-tight container and avoiding contact with air.
Also, the container should not be very big so that the chances of air getting inside it or remaining inside of it decreases. Also, after every month, you can use a damp cloth to add on the moisture and reducing the chances of hardening even more.
Let's see how to store brown sugar if you have some right now.
Storing Brown Sugar
You very well know that the key to keeping your brown sugar soft is allowing the moisture to stay inside of it instead of allowing it to contact direct air.
Storing the brown sugar inside an air-tight container is usually enough to prevent it from hardening, still trying some measures is always a good idea as it helps you keep the sugar ready to be used anytime if there are sudden guests and you need to bake something delicious.
If you have decided to use the terra cotta method for keeping it soft and edible, you need to use the method in which we damp a piece of cloth to cover it occasionally.
You can also keep the sugar inside a zip-zap plastic container as they are great in keeping the air away, in turn reducing the risk of hardening. Then place this plastic bag inside a sealed or air-tight container. This trick can help you save a lot of time that you give later on for softening the sugar.
With a few efforts and planning, you will be able to keep your brown sugar soft and ready to be used easily. Even if the methods fail for you, there are certain tricks mentioned above that you can use easily to retain the moisture and get it back to the original form.
These were some very important methods that you can use to learn how to soften brown sugar and keep it in that state for long period. Follow these measures carefully.
Also, when brown sugar is present in an open area, it will not only harden but will also attract fruit flies and other pests that are enticed by its smell. If you are facing any such circumstances currently, you are advised to follow these methods and tips for keeping them away.