Do you believe in rebirth and reborn children? We have heard endless stories in mythology and old grandma tales as children on people taking birth again to fulfil their desires or their parents and such stuff.
Well, although the name sounds a bit closer to that concept, it's not completely based on that. REBORN DOLLS are manufactured or created using ordinary dolls to resemble exactly like a human baby, for those parents who are traumatized by losing their babies. It is a therapy initiative by doctors to treat such parents and get them out of trauma and stress.
The whole process involved in manufacturing Reborn dolls as the name suggests is referred to as Reborning and the creative, talented artists that create brilliant reborn dolls with the most possible realism are called Reborners.
The culture of producing these dolls began in the late '90s, depending upon the craft and craftsmen, these dolls range from hundred to thousand USD. The process is not as easy as creating normal dolls, it includes numerous steps and layering. The most refereed doll to add features of a realistic baby is the viny doll. Due to the extremely realistic appearance of reborn dolls, they are many times rescued from parks and restaurants mistaken as a child.
There are most probably two types of customers in this field, one is those that love collecting regular dolls and a hobby, and another one includes grieving parents, who have lost their newly born baby or wants a customized portrait for a grown-up kid. These parents are usually suffering from empty nest syndrome. Endless debates are going on between the critics about whether the dolls are useful or harmful for grieving parents. Let me clarify to my readers if the reborn dolls are healthy or not.
Are Reborn Dolls Healthy?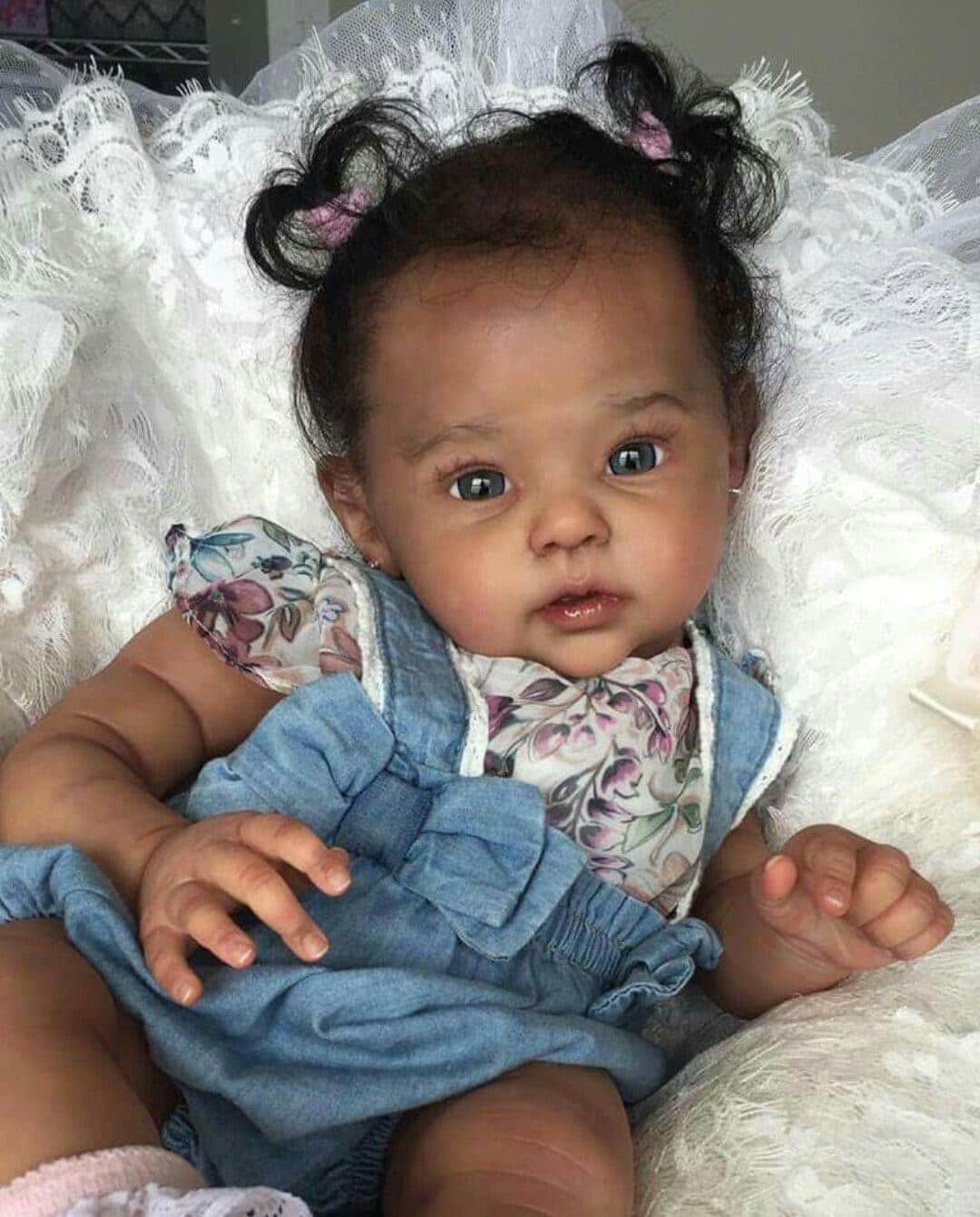 I wouldn't be completely in favor of these dolls, but the research papers and information mentioned on web clearly depict the clash of opinions between people on this sensitive issue.
Talking about the grieving parents who lost their child or parents suffering from dementia, these reborn dolls when held in hand resembles and reminds them of their babies, releasing oxytocin in their body. Oxytocin is the feel-good hormone. For me, unless there is no self-harm, and oxytocin is released due to the presence of dolls, it Is an amazing therapeutic technique that can help recover from the loss.
Also, it is important to note that many mothers have confirmed that they are not trying to replace their child, instead, they are trying to remember and relive the memories spent with their baby. It's disheartening but at the same time, a tone of relief does exist.
What Is The Purpose Of Reborn Dolls?
The majority of overwhelming customers are old ladies. These dolls are used as cuddle therapy because cuddling releases hormones signifying emotional well-being.
The main purpose of these dolls is just healing parents gone through miscarriage, stillbirth, or neonatal loss. This may be due to numerous reasons including a bad nutrition intake or consuming extra processed food.
Holding these dolls in hand calms the senior citizens, as it produces a settling feeling of peace and ataraxia.
The concern of these dolls should only be encountered when someone who has lost their newborn, gets extremely attached to the doll, in such cases, it is predicted that the grieving is not resolved, and once they lose the doll, a permanent grieve would take over.
Some Of The Most Realistic Reborn Baby Dolls.
Aori Lifelike Realistic Reborn Baby doll – Check it out on Amazon
Justtoyou Reborn Baby Doll – Check it out on Amazon
Kaydora Reborn Baby Doll – Check it out on Amazon
These are some options to consider before purchasing a reborn doll
Few Frequently Asked Questions (FAQs) about Reborn Dolls.
How much do these types of dolls cost?
The dolls vary greatly in the price range. Depending upon the brand and quality, they might reach up to 100.000 dollars. Thankfully you can purchase some great quality in today's world for 150 to 300 dollars.
Is it hard to build one reborn doll?
Though the process appears easy, it takes 30 to 40 hours to make a single doll. Quite time-taking, as the reborners requires vinyl doll, they remove all the features and add realistic features and many layers of paint to give a touch of human appearance.
Can children play along with these dolls like the normal ones?
Yes, children can play with these dolls, you need to make sure that they are a part of collectables rather than toys. If you're going for very costly ones, make sure to handle them with care.
Can Reborn Dolls Move?
There are some dolls build specifically for moving purposes. They have inbuilt unique mechanical features allowing them to move, cry, and make noises to give them the utmost realistic appearance.
This was all about realistic dolls and frequently asked questions about reborn dolls.