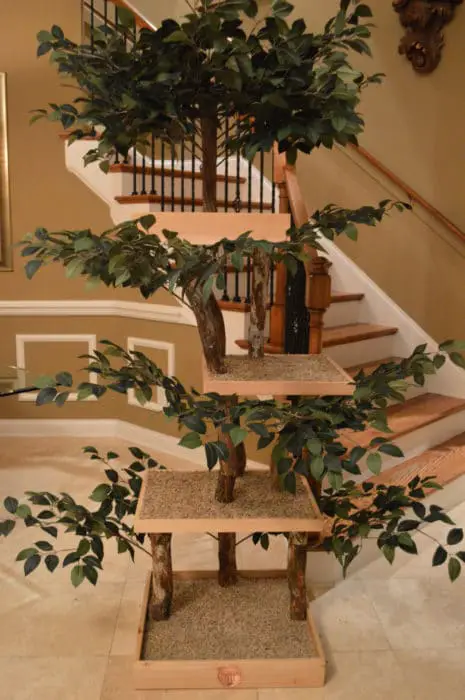 Cats can have all the fun at home with a DIY cat tree. It comes with many benefits to make one for your cat. Cat's curiosity gets satiated when you get a cat tree or make one for your pet. Jumping, climbing, and exploring the cat tree keeps your cat engaged and fit. Cats love to gnaw and scratch. You can protect your furniture by getting a cat tree for your cats to scratch, climb, and play with it.
Cats love to be on top and get a bird's eye view of their surrounding areas. A DIY cat tree satisfies all of your cat's needs. You can create a separate scratch area for your cat to satisfy its scratching needs and protect your furniture or walls from damage caused by its claws.
Cat trees come in all shapes and sizes. Creating a DIY cat tree gives you the freedom to create one that fits well inside your area. Cats enjoy their time on the cat tree. You can add a bed, cat house, and get creative making a comfortable space for your cat to spend all day without creating a mess inside the house.
A cat tree could cost up to $20 -$30 or more. Though it comes at an affordable price, you can still have fun creating a DIY project for your cat to enjoy and relax.
Easy DIY Cat Tree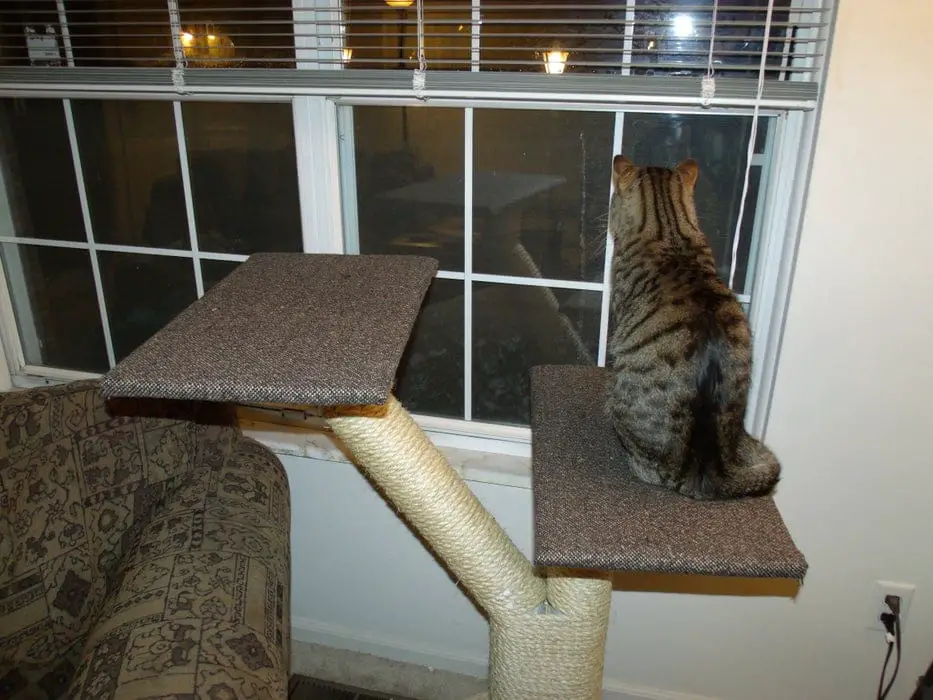 These are the supplies you need. You can choose any broken material or reusable material at home. It effortless to make one that your cat loves to use and looks good as a decor item.
Supplies
Sharpie, pencil, or marker
Measuring tape for height and other dimensions
screwdriver
glue gun
Plywood 3/4 " boards (2-3)
PVC pipe 4″-5″
Sisal rope 200 – 250 feet or fabric
Construction glue
DIY Cat Tree With PVC Pipe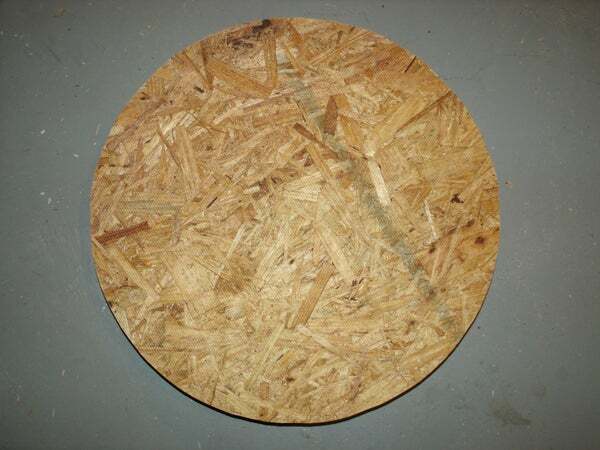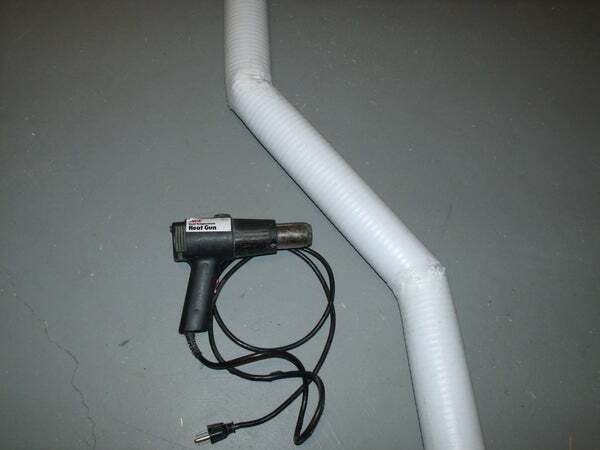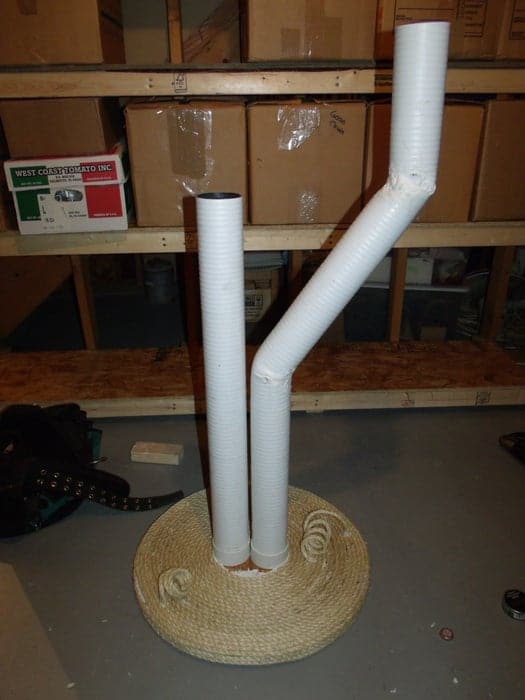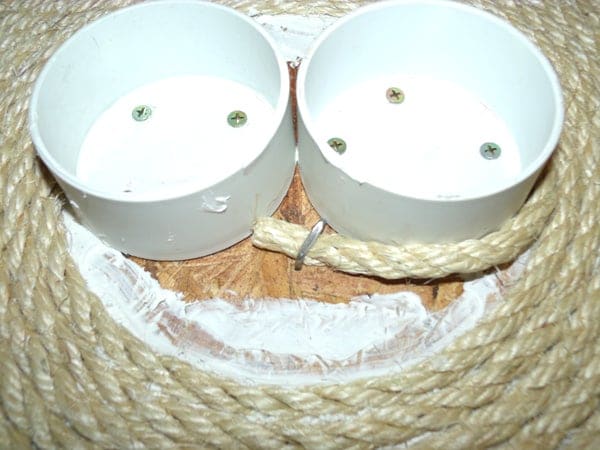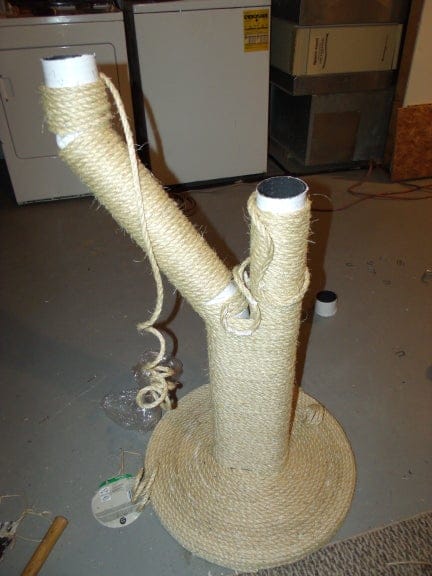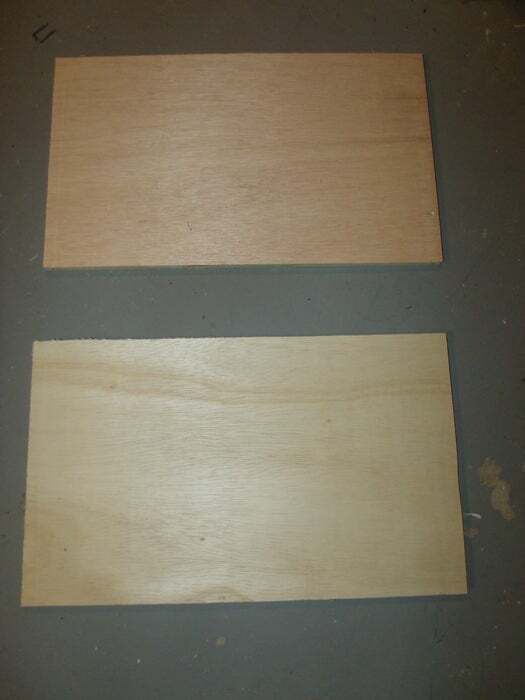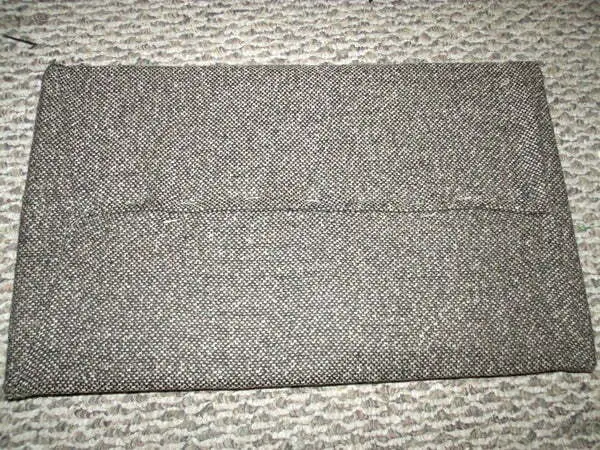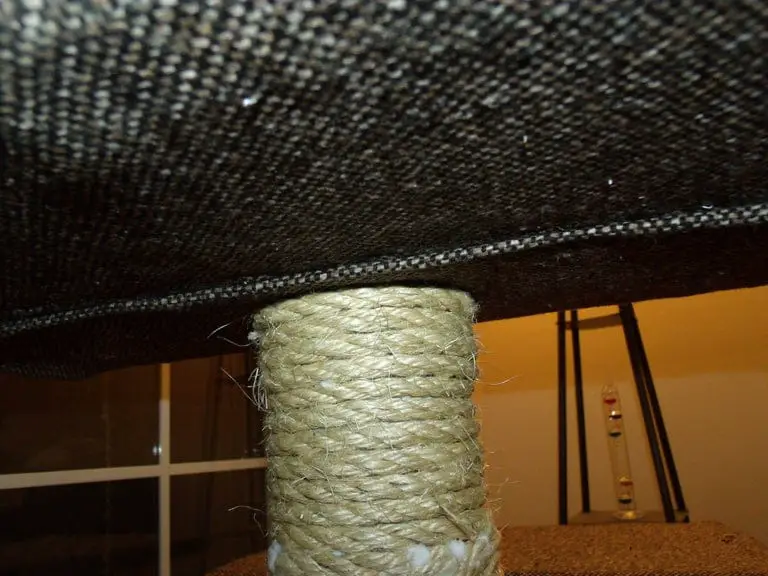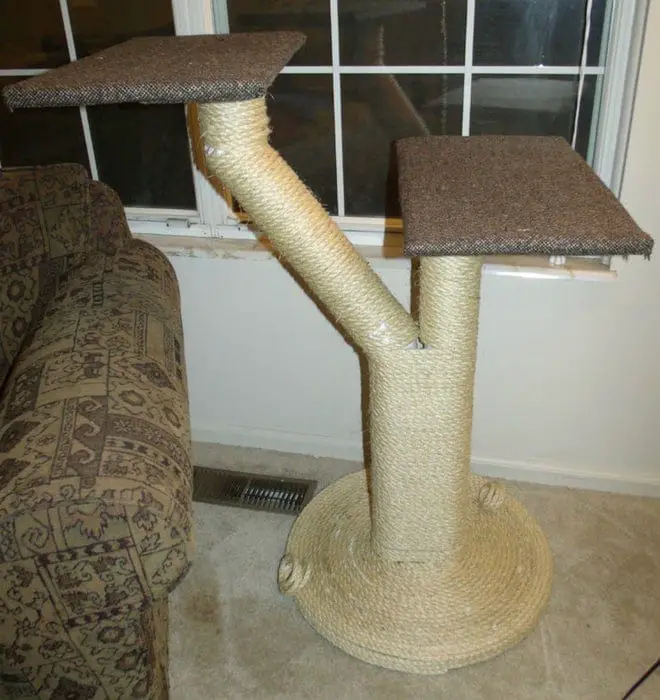 Take a rectangular or circular base in plywood or cut it in the shape of your choice. Sisal rope is the best cover for circular or any irregular base. You can use a thick fabric of your choice that is easy to vacuum clean and dust.
Cut a shape of your choice from the plywood with a jigsaw. Let the base be large enough such as 1-1/2 feet. Measure the height of the seat you want to place to ensure it is easy for cats to jump high enough. Do not space it greater than 3 feet as cats cannot jump higher than three feet.
Cut 2 more pieces with 2-1/2 feet for the cat to comfortably to be seated in. Measure the circumference of the PVC pipe. Fix two caps of the same circumference to the base with screws.
Heat the PVC pipe lightly so it bends at 45 degrees angle. Heat the base of the other pipe at the bottom so it is easy to glue it inside the caps fixed with screws. Cover the base with sisal rope by gluing it to the circumference and the entire base.
Wrap the pipes with sisal rope from top to bottom. If you are using fabric, measure the pipes and cut the fabric as per the measurements of the pipe and glue it onto the pipes. You can also use printed wallpaper and glue it to the pipes to make it visually appealing.
Leave about 1-1/2 to 2 inches room at the top of the pipe. Wrap a soft fabric around the two seats and glue the ends. With screws attach the PVC pipe caps to the bottom side of the seats and place them on the pipes to secure them. Place it close to the window so your cats enjoy the view outside.
You can use decorative trees, vines, or other toys to hang on the pipes for the cat to play with it. This is one of the easiest and pocket-friendly DIY cat trees you can make at home with the material available.
DIY Cat Tree With Real Tree Branch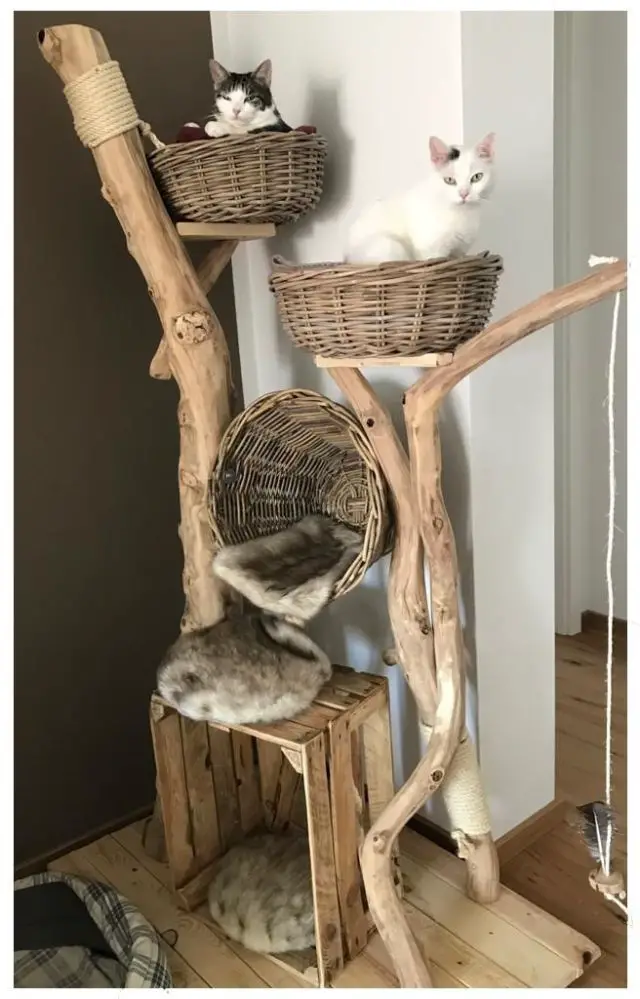 Choose 2-3 real tree branches of 3-4 feet height. Use 2-3 straw or plastic baskets. Remove a scrap of bark from the branches with sandpaper. Use varnish and paint on the tree branch. Cut a plywood base of 2-3 feet depending on the space available.
Attach a crate to the base with screws. Cut two small square-shaped plywood pieces of 1-1/2 – 2 feet. Attach them to the branch of the trees with screws. Place baskets or plastic boxes on these plywood sheets and attach them with screws.
Place soft fabric or cushion inside the basket for the cats to comfortably be seated in. Either wrap the entire branch or a part of the branch with a sisal rope for cats to enjoy scratching without spoiling your furniture. Place it indoors or outdoors for your cat to jump in joy and enjoy the view and relax.
DIY Cat Tree With Crates
If you have leftover crates, smoothen the surface with sandpaper, apply varnish and paint of your choice. Use screws to fit them asymmetrically on top of each other to form a tower. Place towels or soft cushions or fabric inside the crates for cats to enjoy and relax.
DIY Cat Tree With Cardboard Boxes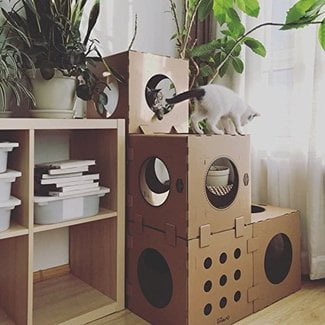 Take cardboard boxes of any size that are available at home. Glue and fix them with screws in an asymmetrical pattern and place it close to the wall. Place comfortable and soft fabric and toys for the cats to play with inside these boxes. Remove the top cover and make rectangular shape cut-outs so cats can get in and out of the boxes.
Arrange them at a height of 2-3 feet so it's easy for your cat to jump. It is suitable for more than one cat to enjoy their time on the cat tree. Cover the boxes with prints to give them an attractive look. Make fun cut-outs to make it visually appealing and add to the home décor.
DIY Cat Tree Wall Mounted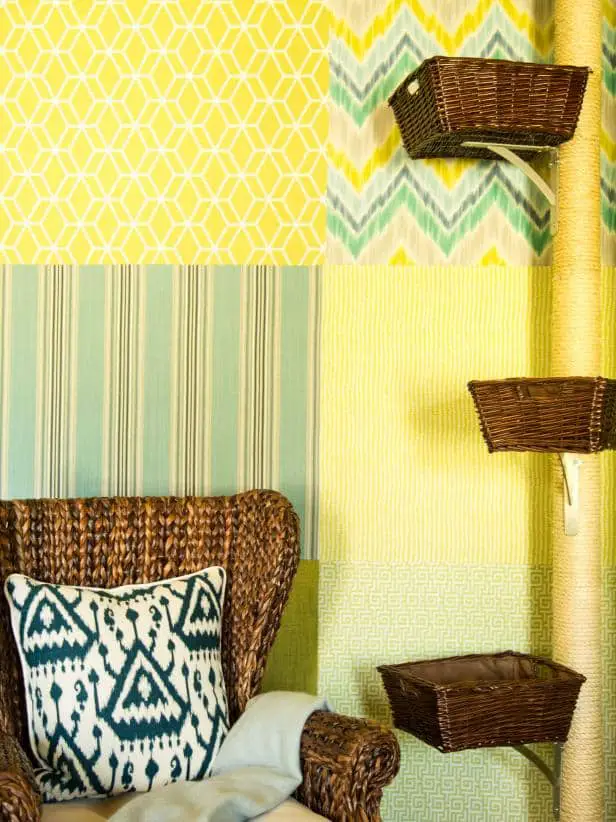 This is the easiest cat tree you can make and takes very little space. Use pipes or wooden blocks and fix them to the wall with screws by drilling holes in the walls. Paint the pipes in the same color as the wall. Attach baskets on both sides of the pipe or block. Place fur or cushion inside the baskets. Cats enjoy climbing and sitting in these baskets.
Use metal brackets to attach the baskets and cover the pipe with sisal rope or paint of your choice. Sisal rope is usually a good choice as it lets the cat scratch on the pipe keeping your furniture intact.
Conclusion
You can come up with an elaborate design for the DIY cat tree or tower, use materials and paint of your choice, and get creative with this pet project. They are fun for cats and a great décor addition to homes. You can use them indoors or in your backyard or patio. They are lightweight and can be placed anywhere easily.