How to Organize Coat Closet? Coat Closet Ideas in 2022
Coat Closets have quite a small space, but it doesn't mean that you are required to fill them unnecessarily. You only have to make a few changes to your coat closet, which will become well organized. Don't think organizing them is impossible as you put many items in such a small space.
You should try to limit the items stored in the Coat Closet. You can mainly store your jackets, shoes, and umbrella in your closet. If you are looking for effective ideas to organize your coat closet, you are in the right place. We have provided you with the best coat closet ideas to make your work easy. Let's explore them all one by one!
Best 10 Coat Closet Ideas.
1- Add Modular Drawers.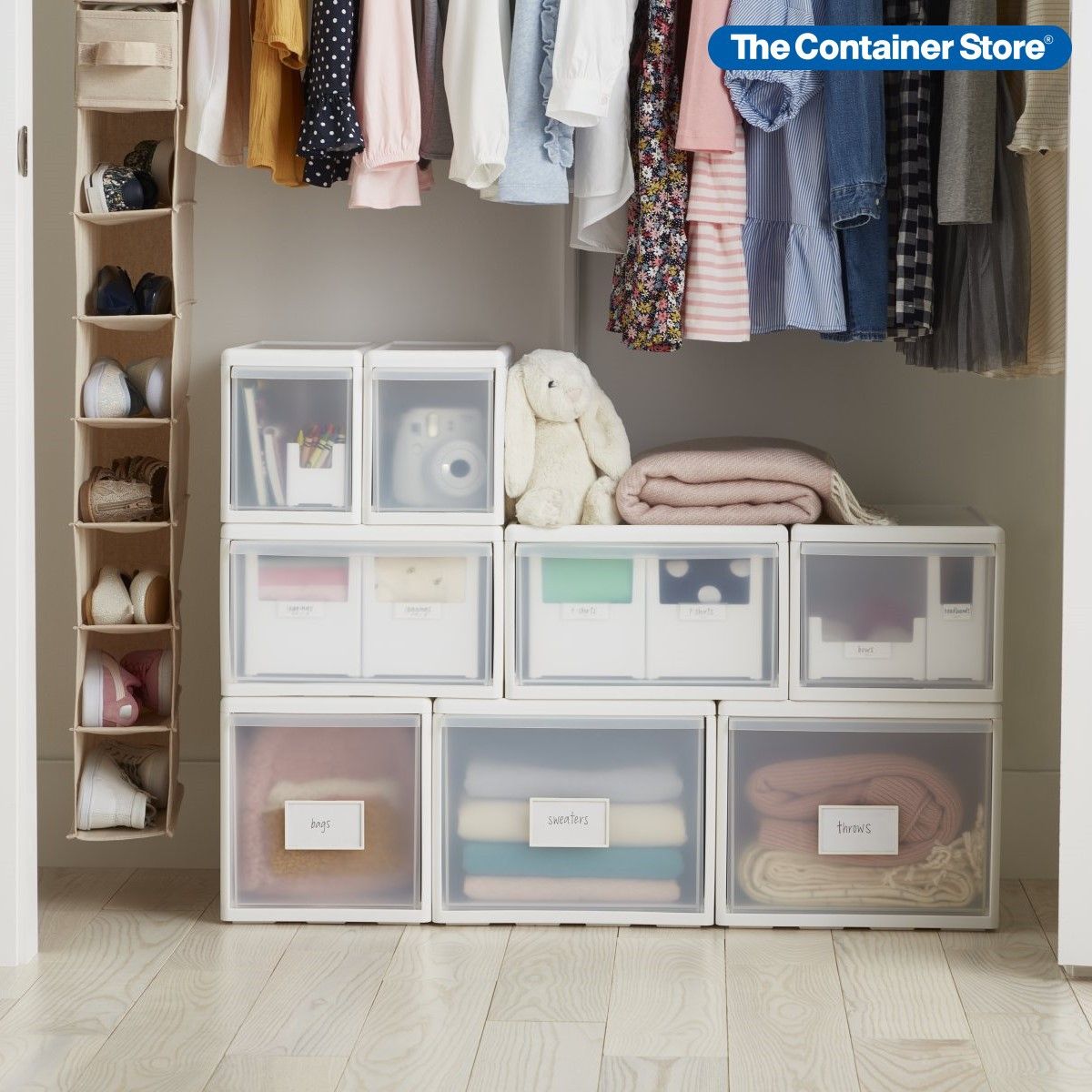 When you add some organizers to your Closet, everything will surely get its place. Firstly, you need to find out the length of your coats, and you can easily calculate the floor space and then think of additional drawer systems for your coat closet ideas.
Once you know that you can add drawers on one side of the closet, you can give every family member a single drawer to add their times. Moreover, you can write the names of every member in the drawer, so it's easy to locate the individual drawers.
2- Maximize vertical space.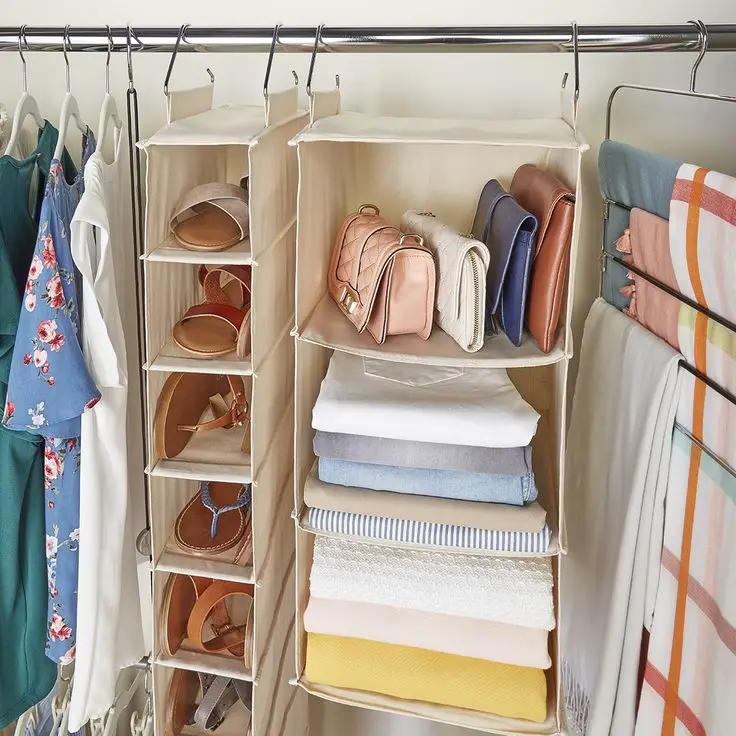 One of the best coat closet ideas is adding a customized rack on the back side of your cost closet door. This versatile rack has hooks, chubbies, and mesh baskets that allow you to easily store every kind of item. You can keep your umbrellas, bags, and purses in the mesh basket, whereas your keys and hats can be tied to the hooks.
This rack can easily be customized according to your needs, and you can easily change the hooks' position per your requirement.
3- Install Accordion Hook Rack.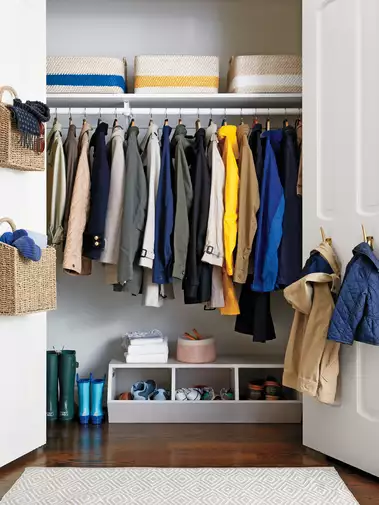 You don't need to add just one hook to your coat closet when you can add ten hooks within a space of ten inches. An accordion hook rack is one of the great coat closet ideas which you can choose to get plenty of space.
Accordion Hook Rack provides a great storage facility even when you don't have much space to hang your everyday items like scarfs, beanies, lunch boxes, purses, and many more.
4-Use Clear Stackable Bins.
Another best coat closet idea for your coat closet is none other than using clear bins. You don't need to look for anything else in the container store when you have such a wonderful option for various items.
These stackable bins are a perfect place for keeping your scarves or flashlights. When you store any of your items on higher shelves, it becomes difficult to see them. But these stackable bins can solve your problem as you can easily look through your items and get them quickly whenever required.
5- Go for Fabric Cubes.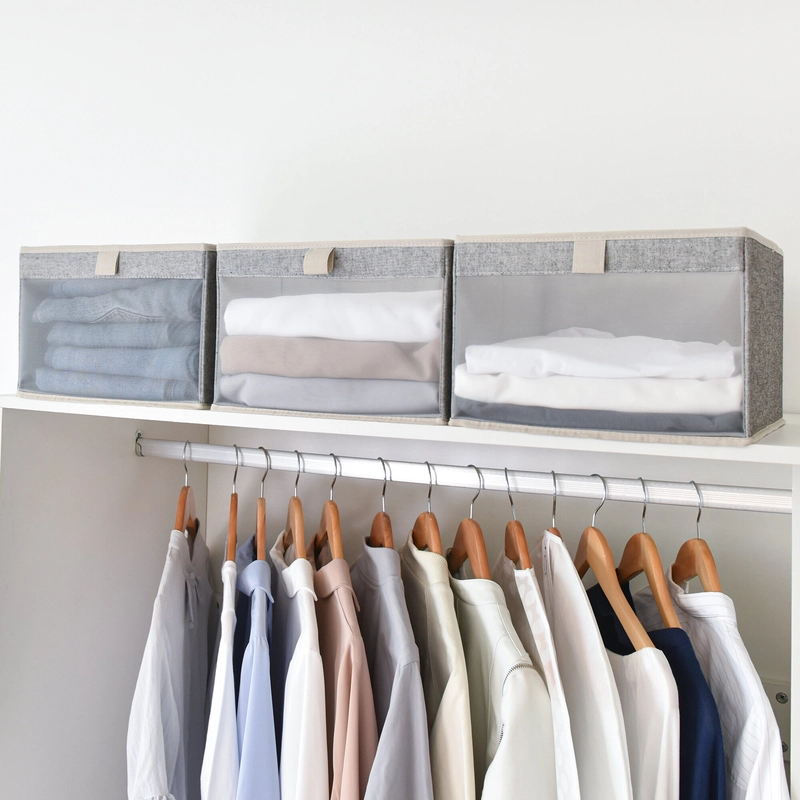 You must use fabric cubes as it's a cool coat closet idea that makes smart use of upper shelves. Using fabric cubes is a reliable way to store your things and keep them in proper order.
Unlike narrow bases, these fabric cubes increase your storage space, and you can easily put your items like scarves that are easy to lift overhead.
6-Make use of lighting.
When coating closet ideas, you can consider lighting as necessary as any hook or mesh basket. Lighting has several advantages and makes your work easy, especially in the dark. It may take a lot of time when you are trying to find an item in a very dark closet. 
Though you can easily find coats due to their large size, small items would take plenty of time. You can use a stick-up light bar with no wiring for your closet, which turns on itself when you open the closet and turns off after a few seconds when no movement occurs.
7- Large baskets under the shoe shelf.
Adding large baskets is one creative coat closet idea that provides storage space under your shoe shelf. These large baskets can help you store extra shoes or items like caps and winter gloves. 
In this way, you will be able to store your extra and small items, and at the same time, your coat closet will be organized well. So, you can consider getting two or more large wooden baskets.
8- Add towel racks and hooks to the closet door.
It's not mandatory that towel racks or shower curtain rings should only be in the bathroom. This coat closet idea is a wonderful option to use the door space you have ignored.
You can use your coat closet door to organize scarves, umbrellas, and other items quite well. You can also add a fun element by arranging the scarves and hats of different colors. 
9- Spray paint for Coat Hangers.
If you are looking for coat closet ideas for kids, then this option is for you. This is usually a decent painting job that adds color and a fun element to your closet.
You can go for a bright color for coat hangers, and adding more colors would be fun if you have more family members. You can go for one or more shades of color and can organize your coat closet with colorful coat hangers!
10-  Add Shoe Shelves.
Shoe Shelves are a very important part of the coat closet because you need to have matching shoes for your coat. You just need to add two to three shelves, and you will get enough space for your shoes or boots. Everyone's shoes will easily fit on the shelves.
This coat closet idea is great for children or people who prefer changing their shoes frequently. But, you must ensure that the shelves you add are easily adjustable.
Cessation | Coat Closet Ideas
You are required to organize your coat closet properly, and you will notice that it offers you a wide space to store your jackets and umbrellas and boots. 
Maintain a proper balance between your coat and other items so that it does not become messy at the end. Rest, we have provided you with various coat closet ideas so that your closet does not become overcrowded and you can organize it well. I hope this article proves to be useful for you.