Have you ever considered a creative classroom's importance in a student's productive learning experience?
According to studies, the seating arrangement of students in a classroom or the structure of a classroom design significantly impacts the overall teaching and learning results. Realizing this importance, schools are looking for innovative Classroom setup ideas to make classroom design learning-friendly for students, which improves their critical thinking, creativity, and teamwork.
Learning is also about how classroom spaces are placed and how students use individual spaces wisely.
However, not all designs are appropriate for all students, as this highly depends on student age and size, teaching style and objectives, and classroom size and shape.
Why Is Classroom Setup Important?
When we talk about classroom setup, we don't just mean your classroom decorating choices, but those are also important. We're talking about everything from where your students' seats are placed (flexible seating? u-shapes?) to whether you use a teacher's desk or a podium.
Being intentional about your classroom setup will help you stay ahead of the game in terms of classroom management and will prepare you and your students for success.
Effective classroom setup gives students a sense of order and a learning environment. You want your students to understand where they should sit, where they can get a bathroom pass, where they should turn in their homework in the morning, & so on.
You also wish them to have everything they require for lessons in one place, whether it's your math manipulatives or those clipboards for ELA centers. That will result in a more manageable classroom in the long run, and honestly, the decorating can wait.
Before we jump into the classroom setup ideas, one last thing to mention: According to one study performed by researchers at the University of Salford in the United Kingdom, a well-designed classroom can improve student performance by up to 16 percent. 
Make it Feel Warm
How often have you heard house-hunters on HGTV describe finding the right place as "it just feels like home"?
When our students walk into classrooms, we want them to feel a sense of belonging. That feeling comes not from a perfectly curated 'framable space' but a familiar and welcoming purpose-built space designed specifically for them. Your incredible classroom setup will set the tone for the year you'll spend together there.
Making the students' names visible in the room helps them feel at ease. They'll cherish seeing a little piece of their identity incorporated into your classroom, regardless of age. Choose just one classroom theme for a cohesive look, or pick and choose for an eclectic, fun vibe.
Create a Strategic Classroom Layout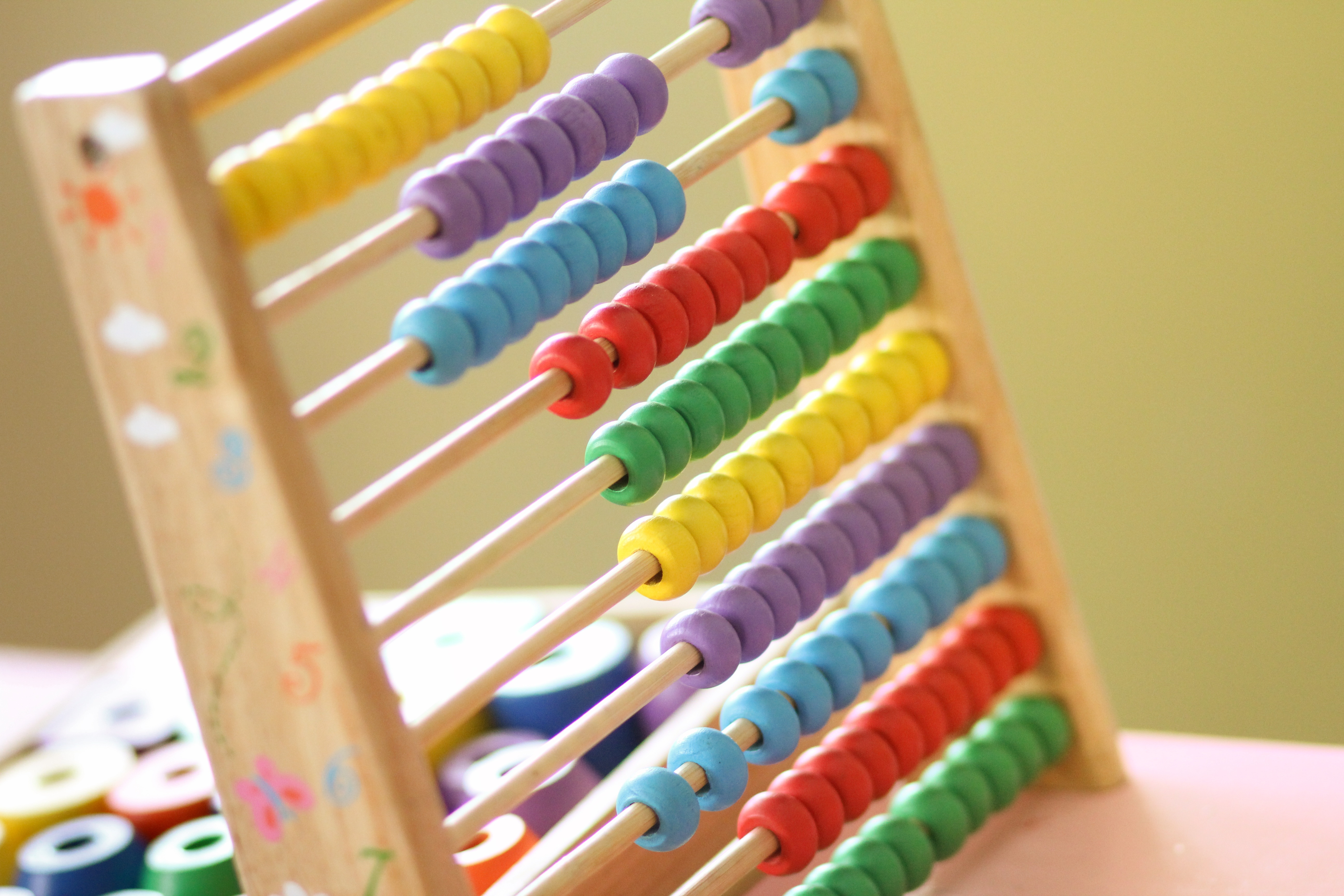 The best classroom setups consider the flow of the room. Will students pass through this area to get to lunch or specials? You should keep the path clear. Will everyone's desk be able to see the whiteboard with your planned classroom setup?
Some aspects of your new classroom will inevitably be rigid, such as the location of the whiteboard and phone. Use their locations to deduce how the previous teacher set up their classroom.
If you have a neighboring classroom with adjacent doors, look where the teacher's desk, student desks, noticeboards, bulletin boards, and technology are located. Why not give it a shot if it's working for someone else? Throughout the year, you can always make changes to suit your needs.
Don't overfill your desk with decorations. It will quickly become full. A pen holder, stationery storage, a paper tray, and space for a laptop and planner are all required.
Tip: Put your desk near a wall to reach a bookshelf. So many resource folders need quick access. Being close saves time and effort.
It's OK if the Classroom is a Little Bare
"You don't need a lot of stuff up." The students and parents do not anticipate seeing a fully functional classroom on the first day. Within a few weeks, you'll have a large collection of student work to display. Allow yourself the freedom to go with the flow once your children enter the room."
So let go of the pressure you're putting on yourself to have a Pinterest-worthy classroom! And let go of the belief that you must create everything from scratch. What your students need most is you and your enthusiasm for teaching, not something you spent hours creating outside of the classroom.
Classroom Seating Arrangements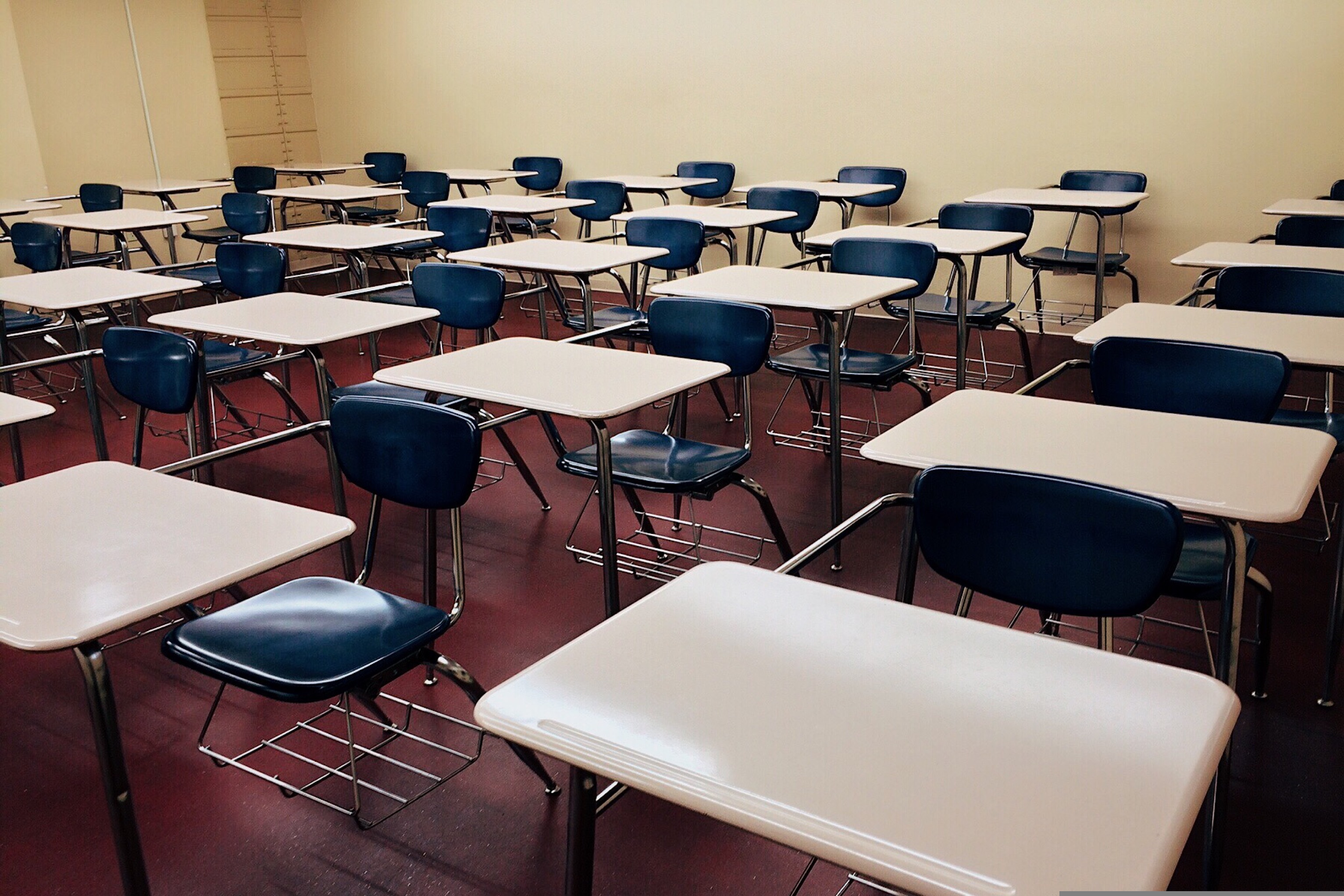 We'd be remiss if we didn't mention seating arrangements when discussing classroom setup. The most important aspect of creating seating arrangements is considering students with 504s and IEPs.
Some will prefer seating near the teachers, others will prefer seating near the instruction, and others will prefer seating away from distractions. Arrange their seats first — not only is it the law, but it will save you from having to redo your entire setup!
Classroom Purchases
Generally, anything you buy with school funds (the stuff you immediately claim back by submitting a receipt) belongs to your employer. Even if you transfer, it must remain at your current school.
Anything you buy privately but intend to use in your classroom is yours to keep as you move around the room, even if you change schools. Keep your receipts for these classroom setup purchases because you may be able to deduct them from your taxes (check with your accountant). 
Consider purchasing a fantastic classroom resource you can't bear the thought of leaving behind.
Here we will look at 25 classroom setup ideas that can encourage students to think while improving learning outcomes.
1. Traditional Rows/Columns
It is appropriate for all class sizes but is a more teacher-centered arrangement. However, because it allows for individual work, this format promotes productivity.
This is the best available option for test-taking, demonstrations, and presentations. It is much easier to supervise, and there are fewer opportunities for cheating and disruption.
2. Clusters
Desks are arranged in small groups in this configuration. This is a learner-centered classroom setup appropriate for classes of any size.
This arrangement provides students with a one-of-a-kind and secure environment where they can express their ideas.
It also improves collaboration and teamwork. Its possibilities will stimulate and develop problem-solving, reflection, and communication skills and promote thinking abilities.
3. Horseshoe Classroom setup ideas
This fantastic classroom setup allows for interaction between students and between students and teachers.
This is one of the best formats for facilitating interaction with the entire class.
When it comes to presentations, the classroom will suffice. This configuration encourages student participation and fosters a stronger bond between educators and students.
4. Combination Classroom setup ideas
If there are students with varying learning levels or behavioral issues, this is an effective classroom arrangement. This format allows you to group students based on their preferences.
For example, students who prefer individual work can be seated in rows. In contrast, those who prefer discussion-based activities can be arranged in a mini horseshoe set up in another classroom area.
'Google Room': This is an excellent classroom for students of all levels. The design will include a variety of colors, structures, and shapes. Use various light sources and, if possible, more natural light in the arrangement.
This design will allow students to work in groups, pairs, or individually. Standing, sitting, and collaborating can all occur in this format.
5. Geometric Mix Classroom setup ideas
It's a fun and interesting classroom setup that breaks up the monotony of traditional chairs and desks.
You can be more creative with this approach, combining rows, semi-circled tables, or groups. The goal is to give your classroom a geometry finish by creatively combining tables and desks.
6. Standing Desks Classroom setup ideas
This arrangement is very common in teaching subjects such as graphics, where students must do a lot of drawing. Why not make this a standard classroom setup?
Students, regardless of their subjects, would prefer this type of arrangement. Furthermore, the student posture in this setting can greatly benefit them in being more creative.
7. Two Sides Classroom setup ideas
This variation of the traditional classroom setup has a few added advantages. The classroom is made into two halves, with desks arranged in rows facing each other on each side.
This design will produce better results for teaching strategies that rely on talking and discussion. You could even try angled rows.
8. One group + 4 Rows of Classroom setup ideas
A single group will be supplemented well by four rows in this intriguing classroom setup. When a group of students is working on a specific project, but the entire class is typically working on another single project, this is an ideal design. This method can be used collaboratively to achieve better results.
9. Two Circles Classroom setup ideas
This is a fantastic classroom setup where students can see each other and participate more actively during discussions.
One large circle may not be feasible for larger classes, so splitting it into two circles may suffice.
Teachers will also have more control over the activities in the classroom, paving the way for effective and flexible classroom management.
10. Giant Oval Classroom setup ideas
This setup is often used for activities that help students work together. But you can change the setup to make it more like a regular classroom for better learning.
Seminars, discussions, debates, and Accountable Talk can all be good ways for teachers and students to work together productively.
11. 2 Groups + 2 Rows Classroom setup ideas
This is a different way to set up the One Group + 4 Rows discussed above.
But this design will have two groups and two rows, which suggests that the class is almost split.
This is the best way to do things when two groups are working on different projects and the whole class is working on one project.
12. Runway Classroom setup ideas
This alternative can be tried with smaller classes where the teacher will stand out more. In this setup, there will be two rows of desks facing each other, and the teacher will use the aisle between them to teach the subject and make it easier to get the ideas across.
This can be a great way to have discussions because students can say what they think without being stopped.
13. Differentiation Stations
You may have heard of differentiation stations when you were looking for ways to help students learn in a way that keeps them interested. Why not turn this into a regular classroom setting, which could help students learn more?
The idea is to put students in groups based on their reading level, what they already know, and their skills. This will help them think, understand, and learn about the topic in a way that works for them.
14. Learning Labs
This classroom arrangement is more about setting up the space so students can work together to learn. This layout makes it easy for students to stand, sit, and move around as they work toward the end goal. You can use the high desks in science labs to get the most out of them.
15. Rotating Groups Classroom setup ideas
This classroom arrangement format is more focused on lesson design and workflow and has little to no impact on desk shape.
The idea's goal is to allow students to collaborate in groups in whatever way they can to achieve a common goal.
This design can be used for a single class, a specific week, or an extended period.
16. Stadium Seating Classroom setup ideas
Except for the fact that everyone is facing one side, this classroom arrangement resembles a stadium.
This is a runway and traditional row configuration variation in which desks are grouped into clusters facing the educator.
Even though this is ideal for teacher-centered classes, there is plenty of room for improved interaction and discussion.
17. Fishbowl Classroom setup ideas
This learning strategy can be designed as an extended classroom setup or as a permanent solution. In this format, one student group will be in the center of the classroom, with the rest of the students forming a circle outside facing the other group.
When the outside circle participates as a backchannel, the student group in the middle will be engaged in reading roles, puzzle solving, or art analysis. This format allows everyone to share their voice or thoughts.
18. Middle Circle, Outer Square
It's a geometric variation of how things are set up in the fishbowl. The inside of this format will be a circle, and the outside will be a square, or it could be the other way around.
But the circle size can be changed to fit a large group of students, making it a good choice for daily classes.
19. Open Square Classroom setup ideas
This classroom arrangement is about the same as the giant oval arrangement. But the design includes a square with a hole in it, and this hole will be set up so that it faces the board.
There can be a big table where everyone can put their things in the middle.
19. Teacher in the middle
It's a fun change from how a classroom is set up. In most traditional classrooms, the teacher will have a chair and table in front of the classroom.
In this format, the teacher moves to the middle of the class for more control. But it depends on how well the teacher uses the option because it gives a lot of room for more interactive classes.
20. Function Pods Classroom setup ideas
This configuration is comparable to the differentiation station classroom setup. The emphasis, in this case, is on task and lesson differentiation. Similar to literature circles, each student is assigned a specific role.
Instead of using it as a one-time activity, the entire classroom is designed.
22. Maker Spaces
The design's implementation depends on the student's grade, subject, and space.
Experts say that even if space is limited, any classroom can provide a dedicated space. The emphasis should be on how to make it happen in the available space.
This concept can benefit from a hybrid approach of Google rooms and learning labs.
23. Flexible Seating Classroom setup ideas
It's a fantastic classroom concept with no restrictions on seating arrangements. Students can choose their favorites based on their interests.
This makes them more relaxed, allowing them to think freely and express themselves more easily. The setup can include rocking chairs, high tables, couches, stools, coffee tables, or even a bathtub to relax during free hours.
23. A Learning Studio
Nothing resembles a traditional classroom setup here. It can always be a collaboration of a design studio, a maker space, a library, and much more.
The arrangement's basic theme could be similar to a popular design, such as that of Starbucks. This enables students to learn smartly without experiencing the feeling of learning.
24. Innovative Classroom Arrangements
In addition to the previously discussed creative classroom setups, you can incorporate one or more of the following ideas into the designs to make them even more awesome. Consider the following suggestions:
Create a classroom stage where students can learn more about public speaking.

For lower-level students, including a globe, colorful supplies, and calendars.

Have exit slip magnetic baskets for quick and accurate feedback.

Use weekly agenda charts to keep track of your weekly tasks.

Set up small classroom libraries to help students improve their reading skills.

Display book covers on the walls to pique students' interest in reading.

Inspirational quotes and classroom rules are displayed on the walls.

Create a showcase for outstanding student work.
Final words: Classroom setup ideas
It is also good to consult the students before deciding on a classroom setup. This will give them a sense of belonging and help them develop ideas they would never think of.
Whatever setup you choose for your class, ensure enough space for collaboration and creation, writable spaces, and, most importantly, a space for demonstrating learning skills.
When designing an arrangement, keep walkways clear so students and teachers can easily access all classroom areas.
Teacher-student proximity is essential in any arrangement, and whole-class cohesion must be considered before the final design.
The best part is that changing the arrangements now and then would be a great idea. It prevents boredom and helps students avoid developing a fixed mindset. Furthermore, they will be more open to new classroom setup ideas or changes at any time.