Students may experience a great deal of anxiety while preparing for college. Many high school students are nervous about college applications, standardized tests, balancing work and school, and embarking on a completely new experience.
Dual-enrollment programs can help alleviate some of this anxiety by allowing learners to take college classes and earn college credit before starting college. According to a National Center for Education Statistics report, one-third of high school students earned postsecondary credit in 2019.
But how do dual-enrollment courses and programs work exactly? And what are the main advantages and disadvantages of such a program?
Dual enrollment allows high school students to attend college classes while still in high school. These courses can be used for both high school and college credit. Dual enrollment students in high school typically take fewer classes in college and save money on total college costs.
However, not all high school students are eligible to take dual enrollment classes. State requirements vary, but students must typically be juniors or seniors with a minimum GPA. This article explains what is dual enrollment in high school, the requirements and the benefits, and what you can do if your academy does not offer it.
What is dual enrollment in high school?
Achieving college distinction while still in high school can be incredibly rewarding because it allows pupils to get a head start on their grades and exposes them to the rigors of college courses. Furthermore, these programs allow students to display their willingness for college life and academics to college admissions committees.
A dual-enrollment program typically involves high school students taking college-level courses at a two- or four-year college or university. Students can obtain college, high school, or a combination of the two.
High school students who participate in a dual-enrollment program take college-level classes and acquire college credit, high school credit, or a combination of the two.
Dual-enrollment programs vary by state, so check state and college requirements. You should also consult with your school counselor to understand the eligibility process.
For instance, Running Start and College in the High School are the two widespread dual-enrollment programs for high school students in Washington. The former allows 11th and 12th graders to enroll in college-level courses at a nearby college or university. In contrast, the latter permits 10th, 11th, and 12th graders to abide by college-level classes at their high school.
For more information, see the comprehensive list of dual-enrollment programs by state and their respective websites.
How does dual enrollment work?
Dual enrollment, also known as dual credit, permits current high school learners to take college-level studies while still in high school. If the student passes the course, he or she will receive both high school and college credits.
The kinds of dual credit classes available vary by school district. Many high schools offer introductory humanities, English, Math, Social Studies, and science courses.
Most dual enrollment classes are held at the student's high school, a nearby community college, or online. Homeschooled students who meet state requirements may also take dual credit courses.
Students pursuing a Bachelor's degree, an Associate's degree, or a Career and Technical Education certificate can take dual enrollment classes.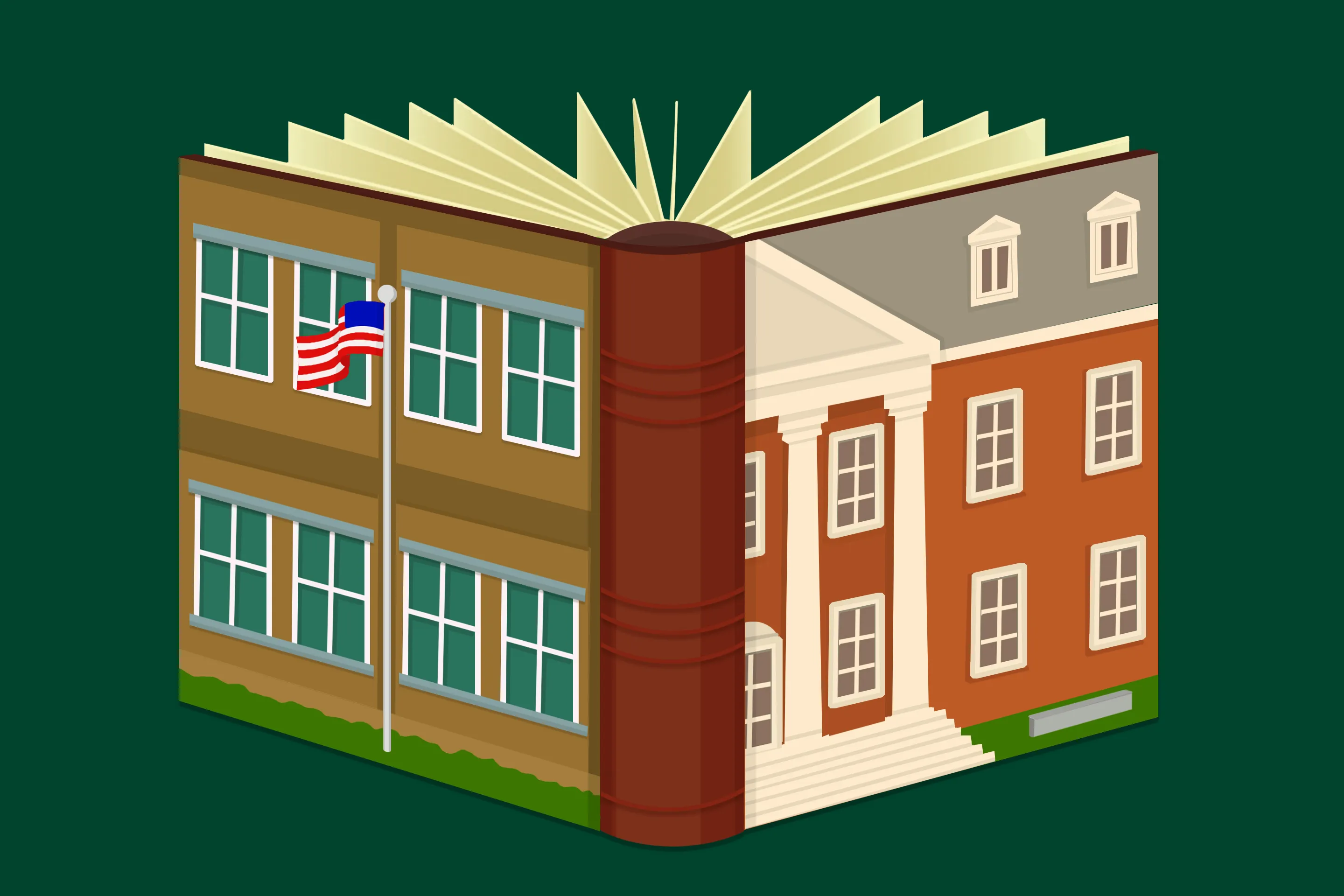 Students must qualify for a dual enrollment course with a C or better to earn college credit. The grade will be recorded in the student's college academic record.
Unlike Advanced Placement classes, students do not need to pass an exam to earn college credit. College admissions counselors may consider dual credit grades during the admissions process.
Dual enrollment credits are not accepted at all colleges. Dual credit is more likely to be accepted at an in-state public college than an out-of-state public or private college. Before enrolling in a dual enrollment class, students should research their options and consult with their school counselor.
Advanced Placement (AP) Classes vs. Dual Enrollment
Both dual enrollment and Advanced Placement (AP) courses are college-level classes that high school learners can take for college credit.
However, there are significant differences to be aware of if you intend to enroll in either type of class.
Dual enrollment classes are college courses that high school students can take. They may be delivered at your high school but are frequently taught on campus or online by college professors.
High school teachers teach Advanced Placement classes in high schools. They are designed to be taught at the college level but organized at the high school level.
How credit is distributed
Students enrolled in dual enrollment can earn college credit for completing the course. However, there is no guarantee that your dual enrollment credits will be accepted by the college you attend.
To receive credit, AP learners must take a standardized examination at the end of the school year and achieve a minimum grade determined by the college they attend.
Dual enrollment courses are frequently only for one semester, which means that students earn college credit by taking a class for half of the school year.
Advanced Placement classes usually last the entire school year. A student could take two dual credit classes in the time it takes to take one AP class.
Both courses are usually expensive. Depending on where you live, dual enrollment courses can cost up to $400. AP exams are $95 each.
Requirements for Dual Enrollment
The requirements for dual enrollment vary by state.
Many states only offer dual credit classes to junior and high school seniors.
Dual enrollment students must be at least a sophomore in a high academy in three states and a junior in 12 states. Some states will even allow younger gifted students to take dual enrollment classes.
To participate in dual enrollment classes, high school students in Alabama, Florida, Maine, Mississippi, Missouri, and North Carolina must have a minimum GPA, typically at least a 3.0.
To be eligible for dual enrollment in many states, students must provide a written recommendation from a teacher, principal, coach, or other high school or college staff member.
Other requirements for eligibility may include the following:
Permission from parents

Prerequisites for college courses or other course placement criteria

ACT or SAT minimum scores

The college's admission requirements
Dual enrollment assists students in saving money on college costs
Dual enrollment is a low-cost method of earning college credit. Learners who earn college credit in high school typically need to take fewer classes in college to complete their degrees. Dual enrollment students in Career and Technical Education may be able to enter the workforce sooner.
According to Pearson, dual enrollment classes range in price from $0 to $400, which is significantly less than the cost of a traditional college class. The state, the student's high school district, the student or their parent, or some combination of these may pay for dual credit tuition.
Dual credit tuition is primarily the responsibility of the student or their parents in nine states. Families who must pay for dual-enrollment credits may do so through a 529 plan.
Non-qualified distributions are 529 plan withdrawals used to pay for other dual enrollment expenses, such as books and supplies. A non-qualified 529 plan distribution's earnings are subject to income tax and a 10% penalty, and any state tax benefits claimed may be subject to recapture.
How Much Money Can Dual Enrollment Save You?
If you're thinking about dual registration as a way to save money, you should know how much it can save you compared to the cost of college classes.
Dual enrollment can cost up to $400 per class, not including transportation to and from the classes, textbooks, and other class materials.
A college credit hour costs $559 on average. One dual credit class, usually worth 4 credit hours, is worth $2,336.
Nevertheless, the cost of a credit hour varies greatly between colleges.
A credit hour at a four-year public school costs $396 on average, creating a dual enrollment course worth $1,584. In contrast, a four-year private school typically charges $1,492 per credit, creating a dual credit course worth $5,968.
To decide how much money you can save by taking a dual enrollment class, consider the type of college you intend to attend. Before counting your savings, ensure the academy will receive your dual credit.
Take the expense of 4 credit hours at that type of college, then deduct any costs associated with taking the course, such as tuition and supplies such as textbooks, with determining how much you'll save.
Consider how much money you can save on room and board if you take adequate dual credit courses to graduate from college a semester early. This will help you to borrow less money for student loans.
Other Advantages of Dual Enrollment
According to research, dual enrollment students are more likely to graduate from high school, register full-time in college, achieve higher grades, and graduate. In addition, the learners are more likely to receive a Bachelor's grade than an Associate's degree or certificate.
Several studies have found that learners who take dual enrollment classes are far more likely to succeed in college than those who do not:
According to a 2017 Columbia University study, 88% of students who took dual enrollment classes enrolled in college between 18 and 20.

Of those students, 46% enrolled in community college, and 64% enrolled in four-year colleges earned a degree within five years.

According to a University of Texas study, students with dual enrollment credits were twice as likely to stay in school as those who entered college with no credits.

According to a 2017 Illinois study, dual enrollment students were nine percentage points more likely to earn a Bachelor's degree.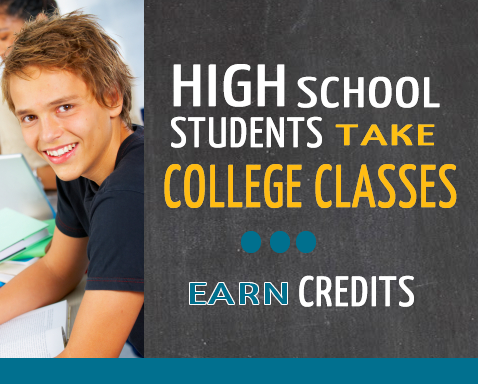 The Most Important Advantages of Dual Enrollment
Early exposure to college life
According to BestColleges' 2019 College Prep Survey, 22% of parents are concerned regarding their college student's ability to live independently and balance social and academic life with little to no parental supervision. Similarly, 20% were concerned about their child's ability to meet academic expectations.
Parental anxiety about college is real, and many students also share it. Dual-enrollment courses expose high school students to the academic, social, and time demands they will face in college.
Learners who experience a dual-enrollment program at a local college have the opportunity to interact with real college students, professors, and staff. They also adjust to the academic rigor of college classes and participate in extracurricular activities.
High school students benefit from exposure to an educational environment with older adult students in ways that high school cannot. College students recognize that the skills required for success and mastery of content differ significantly from those required in high school. To succeed in college, students must take ownership of and accountability for their learning.
Dual-enrollment programs can provide a valuable learning experience for high school students, particularly first-generation college students, who may be unfamiliar with and unaccustomed to college campuses. A student's aspirations and confidence in their academic success are strengthened when they perform well in college courses while still in high school.
A Wide Range of Classes
Dual-enrollment courses frequently cover subjects that are not available in high schools. This broadens student learning on foreign subjects and allows students to take courses with a more diverse group. According to research, classroom diversity improves student creativity, motivation, and critical thinking.
Diverse coursework can help students define their academic and college goals and choose a major. According to studies, the average college pupil changes majors three times, and many enter college unsure of what they want to study.
Students get hands-on experience with a wider range of subjects by taking diverse classes for credit while still in high school, which can help them choose a major and career path.
A Low-Cost Way to Get Your Degree Faster
College tuition has risen exponentially in the last decade, making it one of the most significant and costly investments an individual can make.
The rise in college tuition has made many vulnerable students, including students of color, low-income students, single parents, and students with disabilities, believe that college is out of reach without additional funding. While dual-enrollment programs vary by state, some states cover all or part of the cost, allowing students to participate with little financial burden.
Typically, the state, higher education institutions, high schools, and school districts bear most of the cost of dual enrollment, with parents and students expending only a nominal fee. You could preserve a significant amount of money on your higher education by performing diligently with a school counselor to ensure your college credit transfers to the college of your choice.
Dual-enrollment programs can also help you finish your degree faster. According to a Teachers College, Columbia University study, 88% of students in dual-enrollment programs continued their education after high school, with 46% of community college students and 64% of four-year college learners earning a degree within five years.
Also Read: 7 Tips to Buy Amazon Overstock Return Pallets Online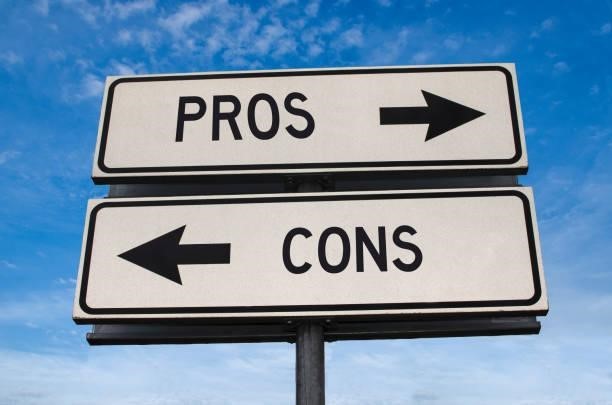 The Most Serious Drawbacks of Dual Enrollment
Adjusting to College Life's Difficulties
While college can be an exhilarating time, with many pupils looking forward to the freedom and adventure that college life provides, it can also be stressful.
Some students may object to taking college courses on a separate campus because it distances them from their high school and high school background. They may feel lonely and sad if separated from their high school companions and social circles for an extended period.
Participation in high school activities is also important to many students, but managing a college course load and traveling between a high school and a college campus may cause some students to feel isolated from their high school friends, teachers, and staff. This is often a time of great change for juniors and seniors, and attempting to juggle the demands of college coursework may exacerbate stress.
Students in high school must learn to manage and own their time — they must balance classes, social activities, homework, and time with family and friends. For the first time in life, many pupils face the challenge of taking the initiative and ownership of their responsibilities.
College relationships are vastly different; many students must learn to advocate for themselves and manage direct relationships with college personnel. Because parents are often less involved in their child's college education, students must resolve these concerns independently.
High School and College Demands Conflicts
Because dual-enrollment students take high school and college courses concurrently, some college studies may overlap or conflict with the student's high school schedule. If the student must commute between campuses, this cannot be easy.
Students in high school frequently have little flexibility in their class timetables and can only take certain lessons at specific times. Due to interceding their time between two institutions, dual-enrollment participants have less time for extracurriculars, forcing them to skip out on high school and college activities.
Student participation is critical to student success. It's also a useful asset to include on college applications to highlight your interests and leadership abilities. Students who face barriers to school participation may experience feelings of regret as a result of missed opportunities for peer engagement and co-curricular learning.
Variations in Dual-Enrollment Credit Acceptance
While some students may be encouraged to participate in dual-enrollment programs, it is important to note that not all colleges accept credit from these programs. This is why high school students should consult with their guidance counselors to learn about the admission requirements and academic prerequisites for the colleges to which they intend to apply.
Some credits, for example, may be accepted by their preferred college but not count toward degree completion. Conduct your research and enroll in courses that will count toward your college degree.
Dual-enrollment programs typically attract students who intend to transfer to public in-state colleges, which are more likely to accept dual-enrollment credits. In contrast, private and out-of-state colleges are less likely to accept such credits.
Transportation
Another consideration is that you must find a way to get to and from your dual enrollment classes if they are not offered online or at your high school.
Classes are usually held on the campus of a local community college. Some high schools provide transportation to and from dual enrollment courses, while others do not. That means you may have to drive or find another method of transportation.
The classes you want to take may conflict with your regular high school schedule. If this is the case, you may require to collaborate with your school to devise a solution.
Finally, there is no guarantee that your dual credit courses will be accepted by the college you attend after graduating.
Despite these potential disadvantages, taking dual enrollment classes can be a useful strategy for lowering future college costs.
What if my school does not have a dual enrollment program?
If your school does not have a dual credit program, there are other options for earning college credit before graduating high school. Advanced Placement classes, as mentioned above, are one of the most widespread ways for high school students to accumulate college credit.
These classes are taught by high school educators but are commonly intended to be taught at the college level. The College Board offers Advanced Placement exams at the end of the school year. Each examination costs $95. 
After passing the exam, you will be given a five-point score. Many colleges will take AP scores of 4 or 5, offering the scholar credit for equivalent courses. For example, getting a 5 on an AP Calculus exam could get credit for a math class.
Each year, pupils can take as many AP exams as they want. Students can take AP exams even if they have not enrolled in an AP course at their school. If you're confident in a subject or have done independent research, consider taking an AP exam. Another exam, the College Level Examination Program (CLEP), allows you to earn credit for prior knowledge. Summer courses at a local college or online may also be available to students.
Conclusion
Dual enrollment is an excellent way for high school students to begin a college education. They can gain college-level classroom experience while saving money on future tuition costs. The increased rigor of dual enrollment classes can also help students prepare for more difficult classes and improve their chances of admission to more prestigious schools. We hope you have a clear idea about what is dual enrollment in high school and what are its prospect. Well, forge ahead by taking decisions wisely!
Frequently asked questions on what is dual enrollment in high school
Who Can Enroll in Dual Enrollment Courses?
According to the Education Commission of the US, all states need potential dual registration participants to be in either the tenth or eleventh grade. Some states, however, waive this requirement if a student is considered gifted. Several states, including Alabama, Florida, and Louisiana, demand a minimum GPA. Some of these require a 2.0 GPA out of a possible 4.0.
How Do I Begin Attending Dual Enrollment Courses?
The procedure differs from one state to the next. Students should generally discuss their interests with their parents and school officials. Minimum PSAT, ACT, or college placement test scores are required in many states. Arizona, Louisiana, and Mississippi are among these states. Other states do not have documented procedures, so students in Alaska, Georgia, and the District of Columbia are excluded.
Is there a limitation to the number of dual enrollment courses I can take?
The limits vary greatly depending on which state the student is in. In general, the limits on taking dual enrollment classes are high, making it difficult for most high school students to max out. Alabama, Delaware, Missouri, Nebraska, and Arkansas, for example, have no established state policy. According to Florida law, a student must be registered to earn at least 12 credit hours but no more than 15 per semester. Iowa sets a limit of 24 semester hours per academic year. Minnesota does not specify hours but does specify coursework years.
How Are Dual Enrollment Course Grades Calculated?
Individual school districts must develop and implement a weighted score on high school transcripts. Florida, Georgia, and South Carolina are a few examples. Before enrolling in dual courses, consult your school district about the grading/weighting/scoring criteria and methods. You should also consult course grading with the admissions offices of the colleges/universities to which you are considering applying.
Why Should I Think About Dual Enrollment?
There are several explanations why high school students should participate in dual enrollment programs in collaboration with their parents and schools. These advantages include the following:
Obtaining multiple credits at a reduced or no cost, depending on state programs.
Save money on tuition, which reduces total student debt for college graduates.
Allow economically disadvantaged students to take college-level courses through state programs, which they might not have otherwise.
What Exactly Is Dual Enrollment?
The US Department of Education defines dual enrollment as students enrolling in postsecondary coursework while also registered in high school or, put another way; it is when high school pupils (usually juniors and seniors) earn college credits while enrolled in separate courses that are not part of their high school curriculum. This is referred to as concurrent enrollment. Dual enrollment may also be referred to as "early college."
Students who earn academic credits at two institutions – their high school and a college or university participating in dual enrollment programs – are referred to as having "dual credit."
What classes are offered in dual enrollment?
The following are common dual enrollment classes: Humanities, English, Mathematics, Social Sciences, and Science.