What to do after high school? Congratulations if you're reading this! You either just got your high school diploma or are close to getting it and are already planning what to do next. You have a lot of options when it comes to what to do after high school.
Today, society is more open to different career paths, and people who choose not to go to college face less pressure and discrimination. Also, there are other options to explore, as we will discuss further below.
Finally, choosing whether a 4-year college is right for you would be best. Depending on your circumstances, you may need to evaluate the financial burden and absence of a degree or job assurance. Studying a subject you enjoy, acquiring independence, and being part of a community of like-minded young adults, on the other hand, can be liberating and life-changing. College is a personal choice; only you can choose whether it is right for you.
Instead of being caught in the mindset: "I graduated high school, what's next?" let's look at some after-high school plans to give you some ideas of what to do after high school.
What Are My Options After High School?
What to do after high school: Post-high school options include:
4-year college or university

2-year community college

Trade and certificate programs

Military

Going straight into the workforce

Gap year

Programs for people with disabilities
Four-Year College or University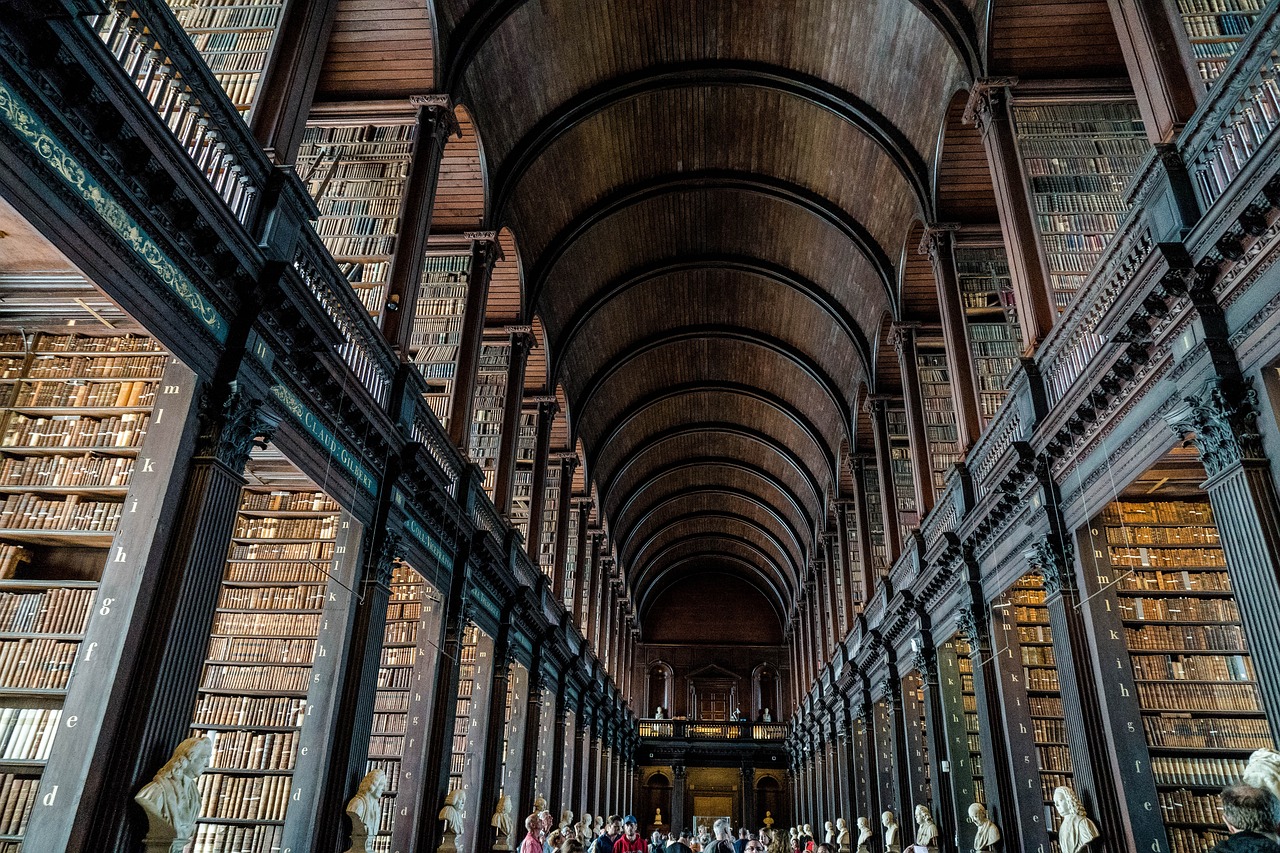 A standard four-year college or university offers an undergraduate degree program leading to a bachelor's degree in a certain field of study. 
Students earn a bachelor's degree to prepare for a career after college; they enrol in a graduate school or both.
You should have a high school diploma or GED and take the ACT or SAT college placement test to get admitted to a four-year college or university.
Community College
Community colleges are two-year institutions. They provide a degree program known as an associate degree. This degree will prepare you for a profession following graduation or transfer to a bachelor's degree program.
You can attend a community college with a high school diploma or a GED. 
You can get a bachelor's degree by transferring to a four-year college. Community institutions typically have lower tuition fees than four-year universities.
Cancer patients and survivors can apply for financial aid and scholarships.
The National Center for Education Statistics College and the U.S. Department of Education's College are two public resources for information about 2-year and 4-year colleges.
Trade School
A trade school is also a tech school or a vocational school. It prepares students for certain jobs by teaching them technical skills. When you graduate, you will be given a diploma or certificate proving your program completion.
Dental hygienists, computer technicians, respiratory therapists, electricians, plumbers, mechanics, chefs, and cosmetologists are some examples of occupations.
According to the Labor Statistics, the highest-paying trade occupations are:
Medical assistants

Construction workers

Home health aides

Truck drivers

Licensed practical nurses (LPNs)

Electricians
Military
The United States Military may be an option for you. It offers wages, perks, job training, and travel opportunities. However, serving in the military entails committing to a set number of years of service.
The military has 5 branches:
www.airforce.com

www.army.mil

www.uscg.mil

www.marines.com

www.navy.com
Each branch has a distinct focus and set of career opportunities. To apply, you must take Armed Services Vocational Aptitude Battery (ASVAB). Each discipline requires that you pass a medical exam and be a certain weight. The fitness requirements for each branch differ.
Going Directly to Work
There are various high-paying occupations available for recent high school graduates. Many of these positions require an apprenticeship. An apprenticeship is when a new worker is paid while learning from an experienced, skilled worker.
Gap Year
What to do after high school: A gap year is when people explore their interests and earn money before beginning education or a career. People who take a gap year often work, volunteer, travel or combine these activities.
There are many gap year programs. Some are paid opportunities. Some provide free lodging and food in exchange for voluntary work.
These may include:
Leadership training 

Global career development

Community volunteer opportunities

Educational experiences

Environmental research
AmeriCorps is a volunteer and service program. It is a network of national service programs financed by the Corporation for National Community Services, a federal body, and non-profit groups and corporations.
What to Do After High School
What to do after high school? It would be best if you didn't think about making a list of "things you wish you knew before high school" because that's what many high school graduates do.
As a result, spend some time reading through the ideas for what to do after high school listed below. Remember that everyone's path is unique, so take the time to listen to your instincts and choose the best options.
1. Go to college
It's common for high school graduates to go straight to an undergraduate degree program at a traditional college after finishing high school. Most students are familiar with college and the benefits of getting a degree from a young age.
If you attend a regular four-year college, you should know what you want to study. That being said, even if you are unclear about your career path, you can begin college as an undecided major by taking some general education classes and then spend time figuring out what major you want once you're enrolled.
2. Earn a degree online
You can obtain your degree online like traditional college students, with added flexibility and perks. Online educational institutions, such as the University of the People, strive to make education more accessible. Students at the University of the People can acquire a degree or participate in entirely tuition-free certificate programs. You can save money on your degree and learn at your own pace with international students.
3. Start working
It would be best if you started working immediately. It's possible for any reason. If you acquire a degree (now or later), you'll enhance your earnings and lifelong earning potential. Many students who need work right away prefer online universities because of the scheduling flexibility.
4. Study abroad
What to do after high school? The travel bug may bite you hard once you graduate from high school. A study abroad program may be the best option if you want to see the world but want to continue your studies.
Students can learn from their chosen curriculum while studying in a new place through study abroad programs. You can learn a new language, broaden your professional options, meet new people, and build lifelong experiences.
5. Join the military
In the United States, turning 18 allows you to join the military. You can get experience and even enter the workforce with useful skills. Keep your commitment level in mind before applying for your service. You must serve a minimum of 5 to 8 years, with the exact amount of time depending on the branch you choose. As an added incentive, if you continue your education, you will be eligible for tuition help and a range of military scholarships.
6. Pick a trade school
Some professions do not require a college degree but do require specialized skills and knowledge. Trade school may be the answer for this employment. By attending trade school, you can become a plumber, automotive technician, paralegal, florist, hairstylist, computer technician, aviation mechanic, and pharmacy technician, to name a few.
7. Take a gap year
What to do after high school? If you require help figuring out what to do after high school, giving yourself the time and space you need might be the best thing to do. Taking a gap year can help you achieve this. Students take a year off from school to gain real-world experience during a gap year.
A gap year can be a partial year. It might be a quarter, semester, or any time frame you like. During a gap year, students plan to attend college in the future. Still, in the meanwhile, they may pursue activities such as an internship, volunteering, seeking mentorship, working, and taking a break, among others.
8. Start a business
While many successful businesses (such as Facebook, Google, and Snapchat) were founded by college students, others may graduate from high school with the desire and ability to launch a business immediately. If you have a viable idea, the necessary finances, and the determination to see it through, you might want to give it a shot. Alternatively, even if you opt to attend college first, you can begin working on your business during any downtime to develop your proof of concept.
9. Travel the World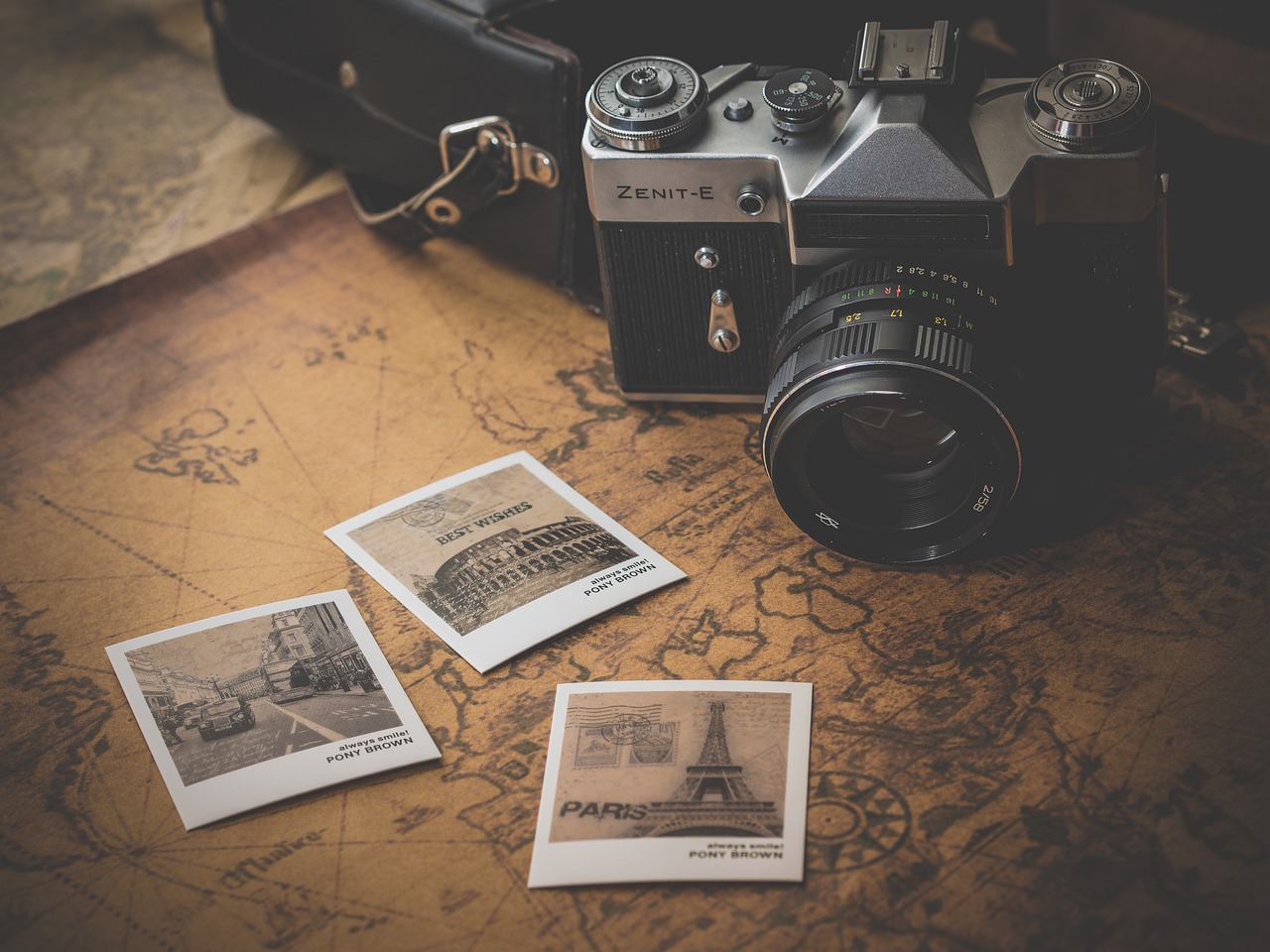 Regardless of the conditions, travel is a wonderful and enlightening experience and one of the finest ways to fill a gap year. Your financial situation may limit how far, how long, and under what conditions you may travel, but there are several methods to stretch even a limited budget, such as working while travelling.
Travelling, especially for extended periods, becomes more difficult as you become older and take on more responsibilities. One key consideration is whether to travel alone, with a companion, or with a group of friends.
You must also choose to visit as many places as possible or enjoy a few places for extended periods. So many options! Try to use your travels to work on other projects, such as learning a language, photographing, and writing a blog. Not necessarily to monetize them but to experiment and learn what you enjoy doing.
10. Volunteer 
Volunteering to help improve the world is another great way to spend a gap year. It can also be a great next step after high school. You won't get paid to volunteer, so like with travel, your ability to do this may depend on your money. Look into organizations like AmeriCorps, the Peace Corps, and VSO.
11. Build an Online Audience and Brand 
It takes time and effort to earn money from this, but the possibilities are limitless. You can now write, shoot photos and movies, sing, dance, and create other content to publish online on various channels. This does not imply becoming an influencer, though some may desire to try their hand at it.
This is about providing fascinating and engaging content to establish an audience willing to subscribe and even pay to view your content regularly. Writing online on platforms such as Medium or Substack is one alternative. Other ideas include launching a YouTube channel or a podcast, among many more.
12. Build a Portfolio 
Employers are more interested in candidates' portfolios or past bodies of work. In some areas, your portfolio may impact your future chances more than your CV or work experience.
If you are interested in software development, contribute to Open Source projects or design, build, and publish code on public platforms like GitHub.
If you enjoy graphic design, post your work on Dribbble. Complete Kaggle challenges if you're interested in Data Science.
Spend some time answering questions on Quora if you have diverse interests.
Whatever your passions or industry, create something for yourself or others, choose the finest platform to present it on, and share it with the rest of the world. You can prepare for or supplement this by enrolling in one of the many free online courses available on various topics and industries.
13. Freelance 
The Internet and home WiFi have made it easier for businesses to reach potential customers. Anyone may start an Etsy shop and sell anything from handmade jewellery to art, clothing, toys, books, and furniture. Anyone may set up a Fiverr profile and get gigs writing, translating, sketching, designing, editing, animation, programming, and other services.
Anyone willing to perform more hands-on work can sign up for TaskRabbit and get paid to move people's houses, clean, garden, build furniture, or deliver products. Take an activity you enjoy and be paid to do it. Begin with a low initial price and gradually increase it as you gain experience and loyal customers. You don't have to commit to these things for years; only give it a few months to create a reputation and a strong profile on your preferred site.
14. Get an Internship 
What to do after high school: Internships can be competitive, and you must choose who you apply. Still, they can be a wonderful opportunity to get your foot in the door of a professional job, obtain useful experience, and determine whether it is a suitable fit for you.
Internships frequently lead to permanent career opportunities, which is a great alternative if you end up like it. Cast a wide net. Internships sometimes pay; some are only for college graduates, but many are open to high school graduates. They can last anywhere from a few weeks to a year, but less than a month will tell you little about the job or the company.
15. Become an Apprentice 
An apprenticeship, like an internship, will allow you to gain experience in a certain role, organization, and industry. There are a few significant differences: Apprenticeships are often for a lengthier period, ranging from one to four years.
An apprenticeship will result in a certificate, but an internship will provide you with job experience. Apprenticeships are always compensated, and you will receive instruction from both your employer and the apprenticeship provider. After completing an apprenticeship, you are more likely to be offered a permanent job.
16. Get Vocational Training 
There are two kinds of vocational schools: technical colleges and trade schools that allow students to finish programs in 1-2 years without acquiring auxiliary or "core" themes and curricula. The learning focuses solely on the knowledge and skills required for the specific job and vocation. Training programs will assist you in gaining the skills required for your desired profession.
17. Get Certified in a Skill 
If you are a high school student with a strong interest in a specific profession, you can obtain the necessary credentials and start immediately! Some professions may have additional requirements.
As long as you have a driver's license, you can join the London Fire Brigade straight out of high school in London. You can become a personal trainer in the United States directly out of high school if you complete AED/CPR certification and pass a certification exam from one of the major certifying bodies, such as the National Academy of Sports Medicine.
18. Save Money
College is very expensive. Aside from living costs, students often have to pay off debt for years. Instead of going to school immediately, you could work for a year to save money for this expensive educational adventure. We're not telling you to aim for your dream job, but if you start small, it will pay off soon after you start school.
Visit your favourite shops and stores to see if they are hiring, or ask if anyone in your neighbourhood needs a long-term babysitter or tutor. These jobs can lead to important personal connections or a bigger, better-paid project in the future.
You can also look for paid internships that accept students who have put college off for a year. Even though it may not be exciting, this could teach you a lot about managing your money. When you're done, you'll be better prepared for college, not just because you'll have money but also because you'll know how to be responsible with money.
19. Become an Online Entrepreneur
Obtaining a fellowship is one of many ways to achieve entrepreneurial success. You can start your own online business from scratch, and numerous internet business options exist. Do you have a flair for fashion & marketing? Consider opening a Shopify store or building an eBay empire.
Are you creative or crafty? You can create your items to sell on Etsy. Are you a fantastic writer with a lot of ideas? You may start a blog and monetize it through ads. You may also start a YouTube channel to showcase any interests you have – who says you can't become the next big YouTube star?
20. Open a bank account
Basic financial skills, unlike trigonometry, will always be useful. If you still need to, open your first bank account as soon as possible. It's a tool you'll use for the rest of your life, and the better you understand your finances today, the better off you'll be later in life. To start, you need a student checking and savings account. Student accounts typically do not have a minimum balance requirement, and costs should be kept to a minimum.
21. Be open to new things
The mindset of a perpetual learner is a wonderful asset. You have learned and accomplished a lot at this point in your life, and you should be proud of yourself. Never stop learning since we are never finished growing and knowing.
"Everyone understood the Earth was the centre of the universe fifteen hundred years ago." Everyone knew the Earth was flat five hundred years ago, and you knew humanity was alone on this planet fifteen minutes ago. Think about what you'll know tomorrow." – Men in Black's Tommy Lee Jones
Although you're unlikely to save the planet from aliens anytime soon, try to be open to new ideas, and don't be scared to challenge what you know.
Continue To Learn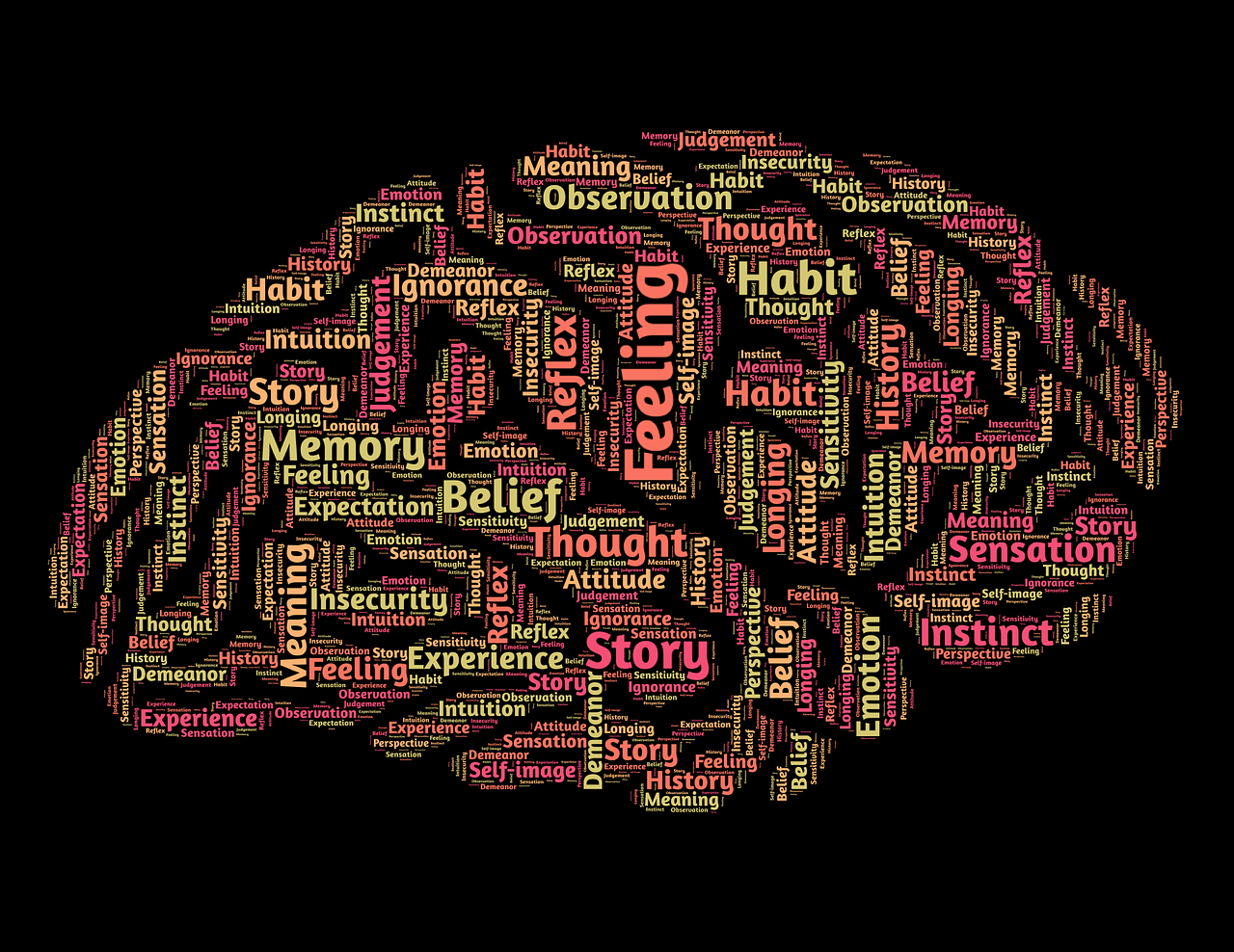 What to do after high school: Whatever path you take, it's critical to keep learning. Read as much as you can. Aspire to be more. Others will inspire you. To learn about people you admire. Many of these people have overcome obstacles to success, and their experiences can inspire you.
Start practising something if you're interested in it. Look into it. Investigate it. If it's a skill, take some classes in it. It doesn't hurt to give up on anything after you've tried it. The main thing is to try.
Be different from the type of person that merely daydreams or stays in the research phase. Take a chance and try something new. It's the only way to discover if you're passionate about anything.
And this is a terrific method to obtain a job eventually. And if you're lost & need help figuring out what to do after high school, keep your eyes open. Pay attention to what's going on in the world. Examine what people are doing around you and ask questions.
Be inquisitive. There are many occupations available. And, because there are so many professional alternatives, you can expand beyond the obvious ones. Finding out what you're capable of and whether you can get paid for it will be half the battle.
Final words: What to do after high school
What to do after high school? As you can see, the options for what to do after high school are virtually limitless. When deciding on your post-high school plans, consider both your short-term and long-term goals.
It's fine if you are still deciding what you want to do. Most high school grads do not know what they want to do with their lives. And they won't know until they're halfway through college.
What matters is that you are curious. Don't be a slacker. Try to pursue your passions and see if they can be translated into a job. In addition, pursue jobs in which you have a good probability of success. We aren't all born with rockstar musical skills. A pitcher's arm, for example. You will only succeed if you pursue something outside your skill set.
Accept this and be prepared to fail. Some occupations, such as being a rockstar, are not guaranteed. No degree will bring you there.
You should keep going even if you don't know what to do after high school. Don't worry too much; you'll figure it out in the end. The most important thing is to work hard & have drive. If you keep going, you'll be able to get past any problems. So keep putting one foot in front of the other and move forward. Set some goals and work toward them once you know what you want to do.