What are technical schools? Whether you have recently graduated from high school or considering a career change, you should consider attending a technical school when analyzing your options. Technical schools provide instruction in various professions and may be the ideal option for individuals who wish to work in a sector that requires and benefits from hands-on training.
 In this article, we will explain technical schools, compare them to vocational schools, discuss the benefits of pursuing technical education, and provide a list of jobs requiring this type of education.
What are Technical Schools?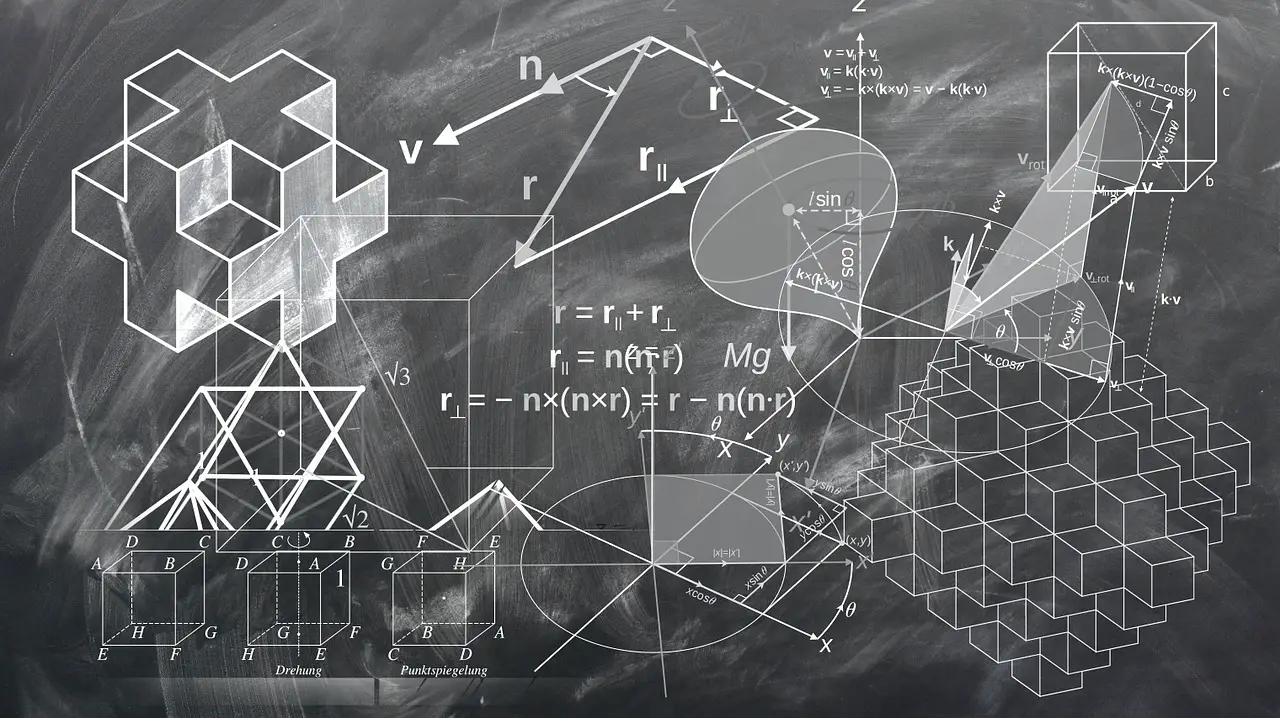 What are technical schools? Technical schools are postsecondary educational institutions that offer hands-on, specialized training in a particular trade or vocation. As a result, they are often referred to as trade schools. Students receive hands-on experience in certain study subjects, which helps them prepare for future employment. Technical schools provide diplomas or certificates to students who complete their studies in less than two years.
Technical schools are typically for students who already know what they want to do with their lives. Students enroll in the program of their choice and attend specific classes to prepare for their chosen field. Unlike most colleges & universities, technical schools do not require students to take general courses such as English, math, or science. 
Rather, they emphasize hands-on training to build the skills needed for a certain trade or career. Typically, these institutions will also provide students with an internship opportunity to assist them in obtaining real-world experience in a suitable professional situation.
Because of the quick and focused pace of technical schools, training programs are largely limited to skill-based fields and, while they need training and preparation, do not require a formal college degree. These include professions such as:
Auto Mechanics

HVAC Technology

Electrical Installation and Maintenance

Culinary Arts

Welding or Plumbing

Computer Technology

Healthcare Support

Office Administration

Floral Design

Cosmetology

Office Administration

HVAC technology

Carpentry or Construction

Visual Arts

Graphic Design

Hospitality/Hotel and Restaurant Management
Now, it's important to keep in mind that technical high schools are different from technical schools. Technical high schools offer training for specific career fields and conventional high school classes in math, science, social studies, and other subjects. 
Students who graduate from these schools will have a high school diploma and can either enter an entry-level position or continue their education in a technical or career-focused college. Students in technical high schools are prepared for vocational topics such as auto repair, welding, masonry, and electronics.
What Is the Difference Between Vocational & Technical Schools?
Vocational and technical schools provide students with shorter, more targeted training and education that prepares them for immediate work. Although both types of schools are classified as trade or career schools, their emphasis differs slightly. 
According to the US Department of Education, technical schools teach the theory and science underlying the occupation, whereas vocational schools teach the skills required to complete the job successfully.
Technical
Technical, community and junior colleges provide technical courses and programs, which typically lead to an associate degree, pre-technical bachelor's degree, or certificate. Technical programs typically focus on reading books and manuals in preparation for computer-related training and professions.
Vocational
Vocational courses and programs frequently result in a certificate of completion. This sort of school emphasizes teaching a specialized vocation with a hands-on approach, such as construction, agriculture, or health, and general employment skills, such as typing.
What Do Technical Schools Teach?
What are technical schools: Your classes will be very specific and hands-on at a technical college because you need to practice the skills you'll need for your desired job. For example, suppose you want to become a radiologist. In that case, your two-year degree program will include classes like Fundamentals of Radiologic Science, Radiation Physics, Anatomy and Physiology, Radiobiological Protection, Radiographic Procedures, Diagnostic Imaging, and Various Radiology Clinics.
You might also take written and spoken communication classes, which are important skills when working in a hospital.
The courses necessary for a technical college degree vary greatly depending on the profession. Still, the basic concept is that students develop depth in a limited area rather than breadth across numerous areas.
Popular fields of study in technical colleges include:
Medical: Technical school graduates make up most hospital, clinic, and doctor's office staff, as well as dental hygienists. To be a radiologist, respiratory therapist, or cardiovascular technician, you'll need a specialized associate's degree to prepare you for a national certification exam.
Aviation: Many air traffic controllers, aviation maintenance workers, and aircraft mechanics received their education at technical schools. The FAA will need workers to be licensed, and a technical school will train them for the exam.
Computing: Not all computer science careers require a four-year degree, and trade schools frequently offer degrees in cyber security, mobile application development, electronics, computer information technology, and computer programming.
Culinary Arts: Many chefs and head cooks acquire their trade through hands-on experience and apprenticeships, but many attend technical institutions. There are additional programs available in brewing and restaurant management.
To become an engineer, you must complete a four-year bachelor's degree program. On the other hand, a profession as an engineering technologist or technician normally requires a two-year degree from a technical school. Engineers rely on technologists and technicians to complete their work.
Veterinary: To become a vet, you must complete a bachelor's and doctoral degree program. However, a two-year program focusing on becoming a veterinary technician or vet assistant can provide you with specific training to assist vets.
Media Arts: Technical schools provide a variety of programs, such as animation, photography, web design, graphic design, and film and video production. Some occupations will require extra education, but the media sector has many opportunities for specialists with associate degrees.
Skilled Trades: Although most trades do not require an associate's degree, technical colleges can be helpful in learning skills and expanding one's career. Trade schools include training in construction, welding, engine repair, and appliance repair, as well as training for highly specialized occupations such as lineworker, underwater welder, and commercial diver.
10 reasons to attend a technical school
What are technical schools: After high school, a regular college degree may be the only option. However, a technical school may be your best option based on your objectives, financial condition, and preferred profession. 
Here are some of the benefits of going to a technical school:
Career-focused:

 Technical colleges help students get ready for certain jobs. This is very different from going to college, where you can get more general education and change your mind if you want to. A technical school may be a good choice if you know what you want to do, and it requires a lot of hands-on training.

Less costly:

 Because technical programs are frequently less time-intensive, tuition is typically much lower than that of a community college or university. Some trade schools include the cost of books in tuition, making it even more affordable.

General education for your career:

 At a technical school, even the general education courses are designed to educate and benefit you in your chosen industry.

Admissions requirements:

 Getting into college can be hard, and a lot of attention is paid to a person's GPA and test scores. But getting into a technical school can be less of a hassle. Most programs have easier requirements for getting in than a university or community college.

Practical: 

Universities tend to focus more on theory, while trade schools focus more on how things work in real life. Students at technical schools can get a taste of what their future jobs might be like. The main way they do this is by giving their students internships that let them work in their field and learn valuable skills on the job.

Flexible and convenient:

 As with universities, most technical college programs will require students to go to class during the week, but there are other options. Many programs also offer lessons on weeknights and weekends, which is ideal for students who work and attend school. Taking classes at night or on the weekend may be easier, and students can move through the program at their own pace.

Job placement before graduation:

 Technical schools focus on career development by offering seminars on how to find and get a job, how to make an effective resume, useful job-hunting tips, and how to talk with a potential employer. Most of the time, the educators at technical schools are experts who can give good advice and know people in the field. Students are put in touch with possible employers before they graduate. This can happen through internships or job fairs.

Smaller classes:

 Most trade schools have smaller class sizes so that teachers can pay more attention to each student's needs.

High employment rate:

 The programs that trade schools offer typically point toward occupations and industries that are expected to be in high demand by the time students graduate. Additionally, students train for jobs that require someone to be physically present. This decreases the likelihood that these positions could be outsourced or automated.

Specific studying:

 Students at colleges and universities must take classes outside their major. For example, most degrees require students to take a foreign language or statistics class, even if that is not what they will be doing every day in their field. At a technical college, unlike at a community college or a university, students only take classes related to their field of study.
Is Technical School Right for Me?
What are technical schools: There are numerous reasons why someone might choose a technical school over a traditional institution. They may know exactly what they want to do for a living, but they must first obtain a starting point, diploma, or degree to be hired. Adults who wish to return to the workforce or change careers but need to gain new skills can attend technical schools.
It takes a lot of thought to decide if a technical school is right for you. Think about your career goals and how far you want to go in your job. Does your dream job need a college degree to get started or to move up in the field? If so, consider other options, like a college focusing on your career. 
Does it require general education, or could you do well with classes like Communication, Advanced Writing, and Computer Literacy? At a technical school, you might not be able to take classes that are "off-track" from your career goals. This is important to keep in mind.
Last, you should consider how much time you can spend on your postsecondary education. A technical school might be right for you if you want to get a job quickly and only need to learn a few skills.
What are technical schools: Pros and Cons
Pros: Evaluating the benefits and drawbacks is important when considering going to a technical school. The most obvious advantage of attending a technical school is that it can help you find work quickly. Most students finish their training in one or two years. Some certificate programs at technical schools are so short that you can finish them in just a few weeks.
While technical schools provide fast-track programs, students can also discover accelerated training programs in some colleges that can be finished in a matter of months.
Cons: People generally avoid technical schools because of their limited curriculum and course selections. Students have a restricted number of professional options. And after you've chosen a curriculum, there's little room to experiment with other fields of study – unlike in college, and you may take classes in different majors or switch from program to program if you decide one isn't for you.
Furthermore, technical schools provide minimal opportunity for advancement. Technical school academic credits often only transfer to other colleges or academic programs. So, if you want to continue your education and achieve a degree, remember that you may need to repeat some coursework.
What Can I Do After Technical School?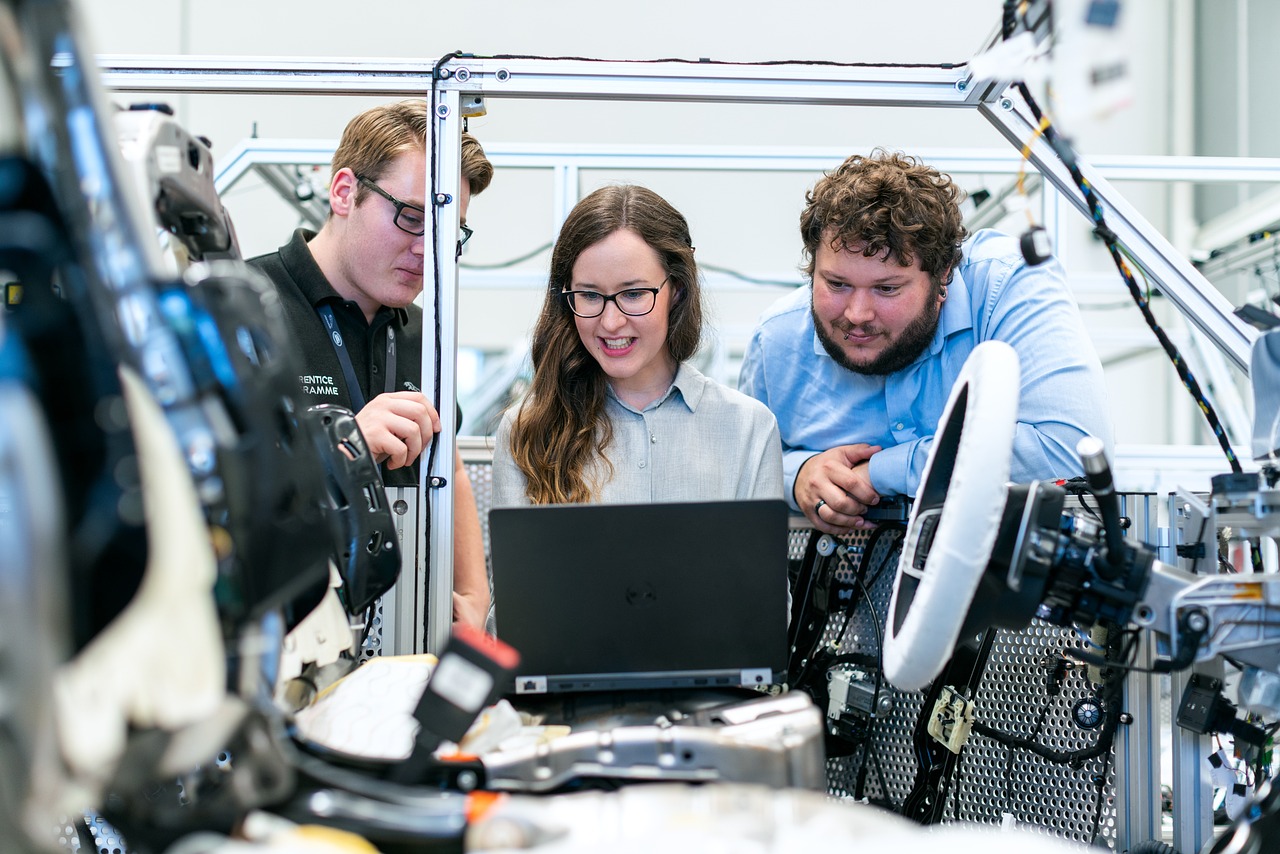 Technical colleges provide training for a variety of fields. 
Here are 9 jobs that require a technical education:
1. HVAC technician
National average salary: $23.39 per hour
Primary duties: HVAC technicians are in charge of installing, repairing, and keeping up with systems for heating, cooling, ventilation, and refrigeration. Some technicians focus on one type of service (like installation) or system (like a computer) (e.g., heating and air-conditioning). An HVAC technician's main jobs are replacing old filters, doing routine maintenance, and upgrading equipment.
2. Licensed practical nurse
National average salary: $23.58 per hour
Primary duties: Licensed practical nurses are guided by doctors and registered nurses. An LPN's main jobs are to monitor a patient's vital signs, give them medicine, bathe and dress them, and watch for any changes. LPNs can work in nursing homes, hospitals, clinics, and private homes, among other places.
3. Plumber
National average salary: $25.36 per hour
Primary duties: Plumbers are skilled at installing and repairing water and gas lines. They can also set up appliances that use water supply lines, clear out water pipes, and test the water pressure.
4. Boilermaker
National average salary: $32.25 per hour
Primary duties: Boilermakers assemble and install boilers, tanks, and vats storing liquids or gases. They have to operate machinery like robotic welders. Boilermakers must also do routine maintenance on boilers to ensure they are in the right condition.
5.  Electrician
National average salary: $25.83 per hour
Primary duties: Electricians are responsible for installing and maintaining electrical systems. An electrician's main duties include following rules, troubleshooting electrical problems, and repairing or replacing electrical equipment.
6. Respiratory Therapist
National average salary: $32.67 per hour
Primary duties: Respiratory therapists diagnose and treat lung problems. Their duties include the following:
Providing respiratory care.

Testing to assess a patient's breathing demands.

Using breathing devices such as ventilators properly.
7. Dental hygienist
National average salary: $38.29 per hour
Primary duties: Dental hygienists offer preventative dental treatment to patients by cleaning and polishing their teeth, taking X-rays to diagnose problems, and updating patient medical records. They are also in charge of educating patients on proper oral hygiene practices such as brushing and flossing.
8. Home inspector
National average salary: $50,703 per year
Primary duties: Home inspectors meticulously examine houses to ensure their safety. They are taught about the house's heating, plumbing, electrical, and structural systems. They are also trained in various construction processes, so they understand the pros and cons of various types of homes.
9. Ultrasonographer
National average salary: $1,416 per week
Primary duties: Ultrasonographers, often known as diagnostic medical sonographers, employ an ultrasound transducer to test body diagnostic images. The ultrasound transducer creates images of the inside of the body by using sound waves. Ultrasonographers process the images and then collaborate with doctors to look for abnormalities. They frequently specialize in heart, blood vessel, and muscle imaging, as well as women's reproductive health and pediatric care.
FAQs: What are technical schools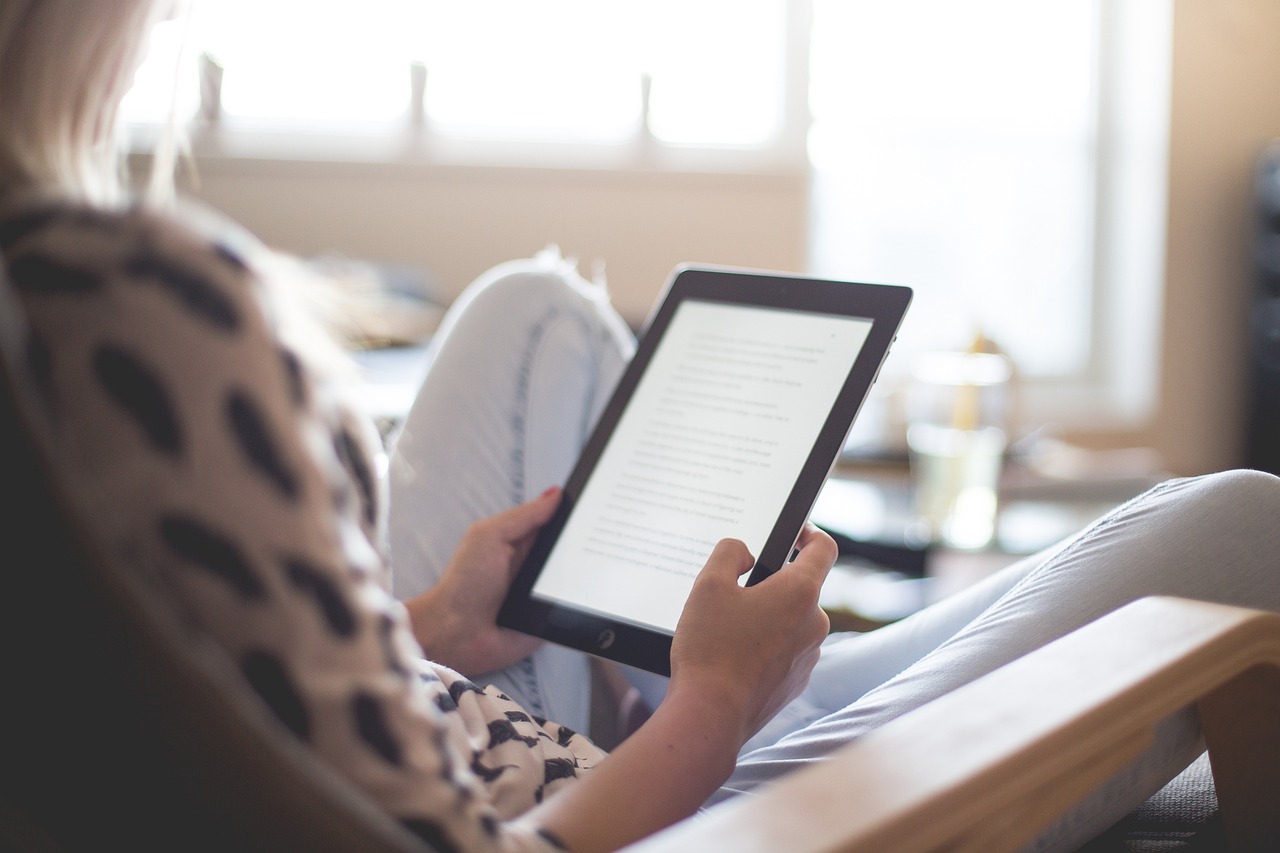 1. What are technical schools?
What are technical schools: A technical school is a postsecondary school that prepares students for a particular trade. A technical school, often known as a trade school or technical school, varies from most four-year institutions in that the education is focused on a certain speciality.
A four-year university gives a comprehensive and versatile education, whereas a technical school provides hands-on instruction focused on a single trade.
Technical schools normally provide two-year associate's degree programs but may also provide shorter certification programs. Business administration, culinary arts, engineering, automobile technology, computer technology, medical technology, and cosmetology are common fields of study. Most professions that demand hands-on technical competence have technical school programs.
2. What is a general education college? What is a technical school? And what is the distinction between them?
What are technical schools: A college or university often offers a four-year general education course. A typical college provides students with a broader range of subjects to study. Technical schools provide specialized courses to prepare students for employment quickly.
3. What are some examples of technical schools?
What are technical schools: Tech schools, including MIT and NYU, are one of the greatest technical schools in the country. The institute offers classes in many specific fields. Apply to a program relating to what you want to do.
4. What does a technical school mean?
A technical school is defined as an institution that:
Teach the technical knowledge and practical skills required for a certain career.

It is designed to be less expensive and more time efficient than four-year college courses.

It allows you to enter the professional sphere quickly.
5. What are some of the best technical schools?
What are technical schools: Technical schools tend to be good at certain jobs, so remember that the best schools for you may differ from the ones on this list, depending on your interests and career goals. Each of these schools has programs in high demand and rigorous job training, and each has a track record of helping students find great jobs.
Fox Valley Technical College: 

FVTC, located in Appleton, Wisconsin, enrolls over 12,000 students and offers a variety of certificate and degree programs. Popular fields include business, medicine, computer, and law enforcement.

Lake Area Technical College: 

Lake Area Tech is proud that 99% of its graduates are working or furthering their education. Watertown, South Dakota, is home to a campus of approximately 2,200 students. Programs in agriculture and automobiles are highly popular.

Pittsburgh Institute of Aeronautics:

This highly specialized school, located in West Mifflin, Pennsylvania, enrols slightly over 600 students. There is a high demand for PIA-trained aircraft mechanics and avionics technicians.

Nebraska College of Technical Agriculture:

 This school in Curtis, Nebraska, with only 331 students, provides outstanding, hands-on training in several fields of agriculture and veterinary science.

Carolina College of Health Sciences:

 This modest school in Charlotte, North Carolina, specializes in teaching students for vocations in the health sciences, as the name implies. Nursing, radiologic technology, and neurodiagnostic technology are examples of associate degree programs. Carolinas College also provides certificates and bachelor's degrees.

State Technical College of Missouri:

State Tech, located in Linn, Missouri, enrols around 1,700 students in various disciplines. The college has 500 industrial partners and a job placement rate of 99%.
6. What is the difference between Technical & vocational schools?
What are technical schools: Technical and vocational are the two main trade schools. People use the words "technical" and "vocational" interchangeably, but they mean two different things. 
Technical programs usually lead to an associate degree, a pre-technical bachelor's degree, or a certificate. They focus on teaching the theory and science behind a job. On the other hand, vocational programs usually end with a certificate and teach the hard skills needed for a specific job in a more hands-on way.
Final words: What are technical schools?
What are technical schools: While four-year schools and universities receive the majority of attention from students nearing graduation, obtaining a degree from a technical school is a viable option with numerous benefits. A technical college is a wise option for people who want to develop their existing careers or transition into a new one. It is also an excellent option for graduating seniors.