Skin Removal Surgery Cost- All You Need To Know!
Wondering what skin removal surgery cost can be? Losing weight is a major accomplishment. You look and feel better, and your confidence improves.
Obesity is increasing at an alarming rate worldwide, posing a severe threat to health and well-being. Fortunately, it is treatable with bariatric surgery, and some people may accomplish significant weight loss through diet and exercise. One disadvantage of rapid weight reduction is that you may develop loose or hanging skin in certain places of your body.
Skin removal surgery can help to reverse this issue. Skin removal after fat loss is a safe and effective plastic surgery method for achieving a firm and youthful-looking body contour. You should check extra skin removal before and after photographs at your initial appointment to understand what this procedure can and cannot achieve for you.
What is skin removal surgery?
Skin removal surgery is a body contouring surgery on the lower, upper, middle, or whole body to eliminate sagging skin and make the body look tighter and firmer. The procedure is personalized to meet your specific needs for removing skin and losing weight in the stomach, breasts, thighs, hips, lower spine, pelvis, breasts, and forearms. Before deciding, you should learn about skin removal surgery's cost, benefits, risks, and recovery period to remove extra skin.
Panniculectomy is a surgical method to get rid of extra skin on the stomach. After losing a lot of weight, you might be left with a lot of loose skin hanging from your lower abdomen. This skin may look like an "apron" around your waist. Your plastic surgeon will cut off the "pannus" to make your stomach look flatter and smoother.
Your surgeon usually makes a horizontal cut between the hipbones. In some cases, they may make a second cut to the pubic bone that goes straight up. Through these cuts, the surgeon will remove any extra skin from the stomach and then tighten the skin left in the area.
Excess skin removal thigh surgery is a great way to acquire appealing, toned, and polished upper legs. It would help if you asked your surgeon to show you before and after images of thigh skin removal treatments for the inner, outer, and medial thighs. Your surgeon will use each procedure to explain how excess skin on the thighs is removed.
Excess skin removal in the inner thighs requires an incision where your thigh meets your pubic region. If the outer skin or front of the upper legs is loose, a cut around your buttocks is made to tighten your skin. Excess skin removal from the thighs in the middle region will need a groin cut reaching the hip or buttock.
Excess skin removal surgery in the arms eliminates loose or hanging skin in the upper arms, which can be bothersome. A cut will be made in the armpit that will run along the underside of the arm up to the elbow. The best surgeon for removing extra skin will be able to cut into a place that isn't obvious so that scarring is minimum.
Your doctor will trim away sagging skin and tissue from the upper arm through the cut. Then they will re-drape the remaining skin firmly over the arm to fit the new, improved shape of the arm. Make sure to look at before and after pictures of upper arm excess skin removal so you can see how your arms will fit in with the rest of your upper body.
How is excess skin removed?
Your surgeon will tell you how extra skin is taken off during your pre-surgery appointment. They will make a plan for your surgery based on the places where you need to get rid of loose skin. You should ask your surgeon how much the surgery will cost? How long will it take to heal? And the long-term benefits. This will help you decide which surgery will work best for you.
Lower body:

 After losing weight, the most common procedure is to 

remove extra skin

 from the lower body. During this surgery, your doctor will cut your waist, down the inside of your thighs, and across your lower midsection. These cuts will remove extra skin from the buttocks and thighs to make the lower body look more attractive.

Midbody:

 If you want to get rid of extra stomach skin, your surgeon will make an incision around the middle or in a semicircle to cut away any loose or hanging skin from your stomach or torso. Whether this surgery is done on its own or with a lower body lift will affect how long it takes to recover from removing extra skin.

Total body:

 A 

complete body skin removal weight-loss operation

 is best if you have lost a lot of skin elasticity in many places. The best surgeon for getting rid of extra skin will tighten the skin on your breasts, upper arms, midsection, buttocks, and thighs by making cuts in the same places. Ask them how a total body procedure eliminates extra skin and if you are a good candidate for it.
When to get skin removal surgery?
Skin removal surgery is suitable for people who have lost a substantial amount of weight and had significantly sagging skin. A skilled plastic surgeon can advise you on when to have skin removal surgery and whether it will satisfy your aesthetic goals.
Weight loss:

 

Excess skin removal

 following weight loss surgery may be performed if your body weight has stabilized following the bariatric procedure. In some circumstances, even with diet and exercise, it is possible to lose a significant amount of weight, which may demand

 skin removal surgery

 if the tissue has lost flexibility.

Pregnancy: 

Following pregnancy and breastfeeding, some women may feel deflated breasts or huge quantities of loose skin in the abdomen area, upper arms, thighs, or buttocks. To regain a pre-pregnancy figure, consult your surgeon on when to get 

skin removal surgery

 safely after childbirth.

Aging:

 Many people have drooping skin in specific parts of their bodies due to aging, gravitational pull, disease, or drugs. To restore a firmer and more youthful-looking figure, you should check how to qualify for 

skin removal surgery.
How to qualify for skin removal surgery
Excess skin removal is an important treatment in plastic surgery. You should understand how to qualify for skin removal surgery and select the correct surgeon to determine your candidacy objectively. A qualified surgeon will usually show you before and after photos of skin removal to help you create realistic expectations and make an informed decision. If you meet the following criteria, you may be eligible for loose skin removal surgery:
You've lost a lot of weight and produced loose or hanging skin in your lower, upper, or mid-body areas.

Following your weight loss, your body weight no longer fluctuates.

You are in good physical and mental health to undergo skin removal after losing weight and general anesthesia.

You have no plans for pregnancy or another weight loss program shortly.

You are committed to not smoking for at least a week before and after your procedure.

After skin removal surgery, you are prepared to maintain a healthy diet and an active lifestyle.

You have reasonable expectations, are willing to accept post-operative scars, and have seen skin removal before and after photos.

You are aware of the additional skin removal healing time and the 

cost of skin removal surgery

.
How much does skin removal surgery cost?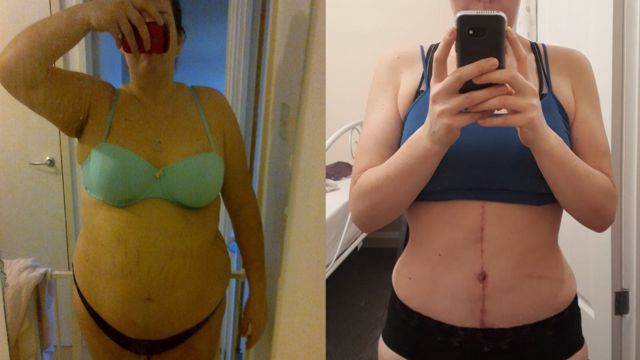 So how much does skin removal surgery cost? The cost of skin removal surgery is affected by several factors, the most frequent of which are geographic location, the surgeon's experience level, and your unique demands. When it comes to skin removal surgery, aka body shaping surgery, several options are available, each with a different price tag.
An abdominoplasty is a form of body sculpting surgery that removes extra skin and fat from the abdomen while also tightening muscles. A panniculectomy, which merely removes extra skin, is another typical procedure following substantial weight loss.
 Skin removal surgery costs
What is the cost of skin removal surgery after weight loss? As per the 2020 Plastic Surgery Statistics Report, the following are the typical prices for the most frequent plastic operations for loose skin following weight loss:
Breast lift: $5,012

Upper arm lift: $4,861

Lower body lift: $7,924

Thigh lift: $5,355

Panniculectomy: $8,000-$15,000
Other costs
Prescription costs

Facility and material costs

Anesthesia fee
3 ways to pay for skin removal procedures
Any form of surgery is never cheap, but there are various methods to save money or even have your procedure paid for entirely. The top ways to pay for surgery are listed below.
1. Obtain insurance.
It's not always easy to figure out how to get insurance to cover skin removal surgery. Not all insurance companies will cover this type of surgery, but it may be feasible to get all or part of it covered if your doctor can demonstrate that it would enhance your health and quality of life.
Want insurance to cover skin removal? You'll need to show that your surgery is medically essential for your insurance company to pay for it, so consult with your doctor beforehand. Begin recording your efforts to overcome your physical problems so your doctor understands that surgery is truly the last choice.
Your doctor must give documentation that your excess skin has caused skin rashes or skin ulcers, back difficulties, or otherwise prevents you from participating in normal, daily activities.
Choose the best form of surgery.
Most insurance companies consider abdominoplasty, also known as a stomach tuck, a cosmetic treatment and will not pay for it. On the other hand, a panniculectomy is a reconstructive treatment that insurance companies are more likely to cover. Speak with your doctor about the best type of surgery for your needs, considering what your insurance company is likely to cover.
Cooperate with your insurance provider.
Check your summary of benefits and coverage (SBC) to see if you've reached your threshold or out-of-pocket maximum and if your insurance will cover all or part of the procedure. Keep the correct insurance code for your surgical operation on hand to avoid confusion regarding the procedure you request.
2. Combine surgeries and pay cash
Even if your insurance company would cover your operation, paying out of pocket may be more cost-effective if you have a high deductible plan. Another approach to economize is to pay in cash since many hospitals and plastic surgery clinics offer tiny 5-10% cash discounts for paying in cash beforehand. Many clinics also provide discounts if you have multiple procedures performed simultaneously.
3. Experiment with crowdfunding.
Many people turned to crowdfund for assistance in covering out-of-pocket medical expenditures or avoiding medical bankruptcy. Crowdfunding can be a lifeline when insurance coverage fails or you need to acquire funds urgently.
It's understandable to be concerned about the humiliation or embarrassment you could feel after publicly sharing your weight loss journey and requesting financial assistance. However, if you've worked hard to lose weight and live a healthy lifestyle, you'll likely discover that your family and friends are eager to support you during this final stage of your weight loss journey.
What insurance covers skin removal
Does insurance pay for the removal of extra skin after weight loss? The answer can be different for each person. People often get surgery to get rid of extra skin for purely cosmetic reasons, to make their bodies look better. This will make it impossible for you to get insurance. But in some cases, the procedure may be medically necessary, so your health plan may cover all or part of the cost.
Follow these steps to find out what kinds of insurance cover removing extra skin.
Check your health insurance policy and "certificate of eligibility" to see the terms and conditions.

Call your insurance company and ask if they will pay to get rid of extra skin after losing weight.

If your sagging skin hurts, rubs get infected, or makes you feel uncomfortable, write down all of your problems.

Book an appointment with a plastic surgeon to discuss your health problems and get a diagnostic test.

Send your insurance company a letter of recommendation and any medical records from your surgeon.

If your request for insurance coverage is denied, think about other safe and affordable ways to get rid of extra skin.
Best skin removal surgeon near me
When you're looking into how to get rid of extra skin near you, it's a good idea to think about the possibility of going to Mexico for high-quality plastic surgery at a low cost. The key is to find the best surgeon near you who knows how to do this complicated procedure and has the right skills and experience. Here are some of the most important questions to help you find the best surgeon near you to remove extra skin.
How long have you been trained and working in plastic surgery?

Have you ever had surgery to change your body's shape or get rid of extra skin?

Do you have permission to operate at a hospital or a plastic surgery center with good equipment?

Do you think I should take my skin off after losing weight?

Would you suggest I remove my extra skin from my whole body, middle body, or lower body?

How much does it 

cost for extra skin removal

, and what services are there at the price you quote?

Will you show me pictures and testimonials of people you've helped remove extra skin?

How long will it take to recover after surgery? Will it hurt?

Does the surgery come with many risks, and is your office set up to handle emergencies?
Skin removal recovery time
Based on the type of surgery and how much skin was removed, it can take 1 to 2 weeks to heal. After the first rest period, you can return to your normal routine, but it will take several weeks or months to recover fully. For a safe and quick recovery, it's important to follow your surgeon's post-surgery care instructions.
First week: If you only had surgery to get rid of extra skin on your arms, thighs, or stomach, you may be able to go back to work or your regular activities in a week. But for the first week, you should get a lot of rest and keep the places where you had surgery from getting hurt or sick. By the end of the first week after surgery, your swelling and bruises should have gone significantly.
The first month: If you had a total body lift, you might need 10 to 14 days to heal after having extra skin cut off. The sutures and drainage tubes could are removed in the second week. For at least 4 to six weeks after your skin removal surgery, you should avoid vigorous activities, bending, lifting heavy things, and contact sports.
Follow-ups: In the months after your surgery, your doctor will check on how well you are healing and progressing in getting rid of extra skin. During your follow-up appointments, talk to your surgeon about any problems you have with your recovery. Your surgeon will check on how your scars are improving and whether your tissues are healing during these appointments.
Facts to know about skin removal surgery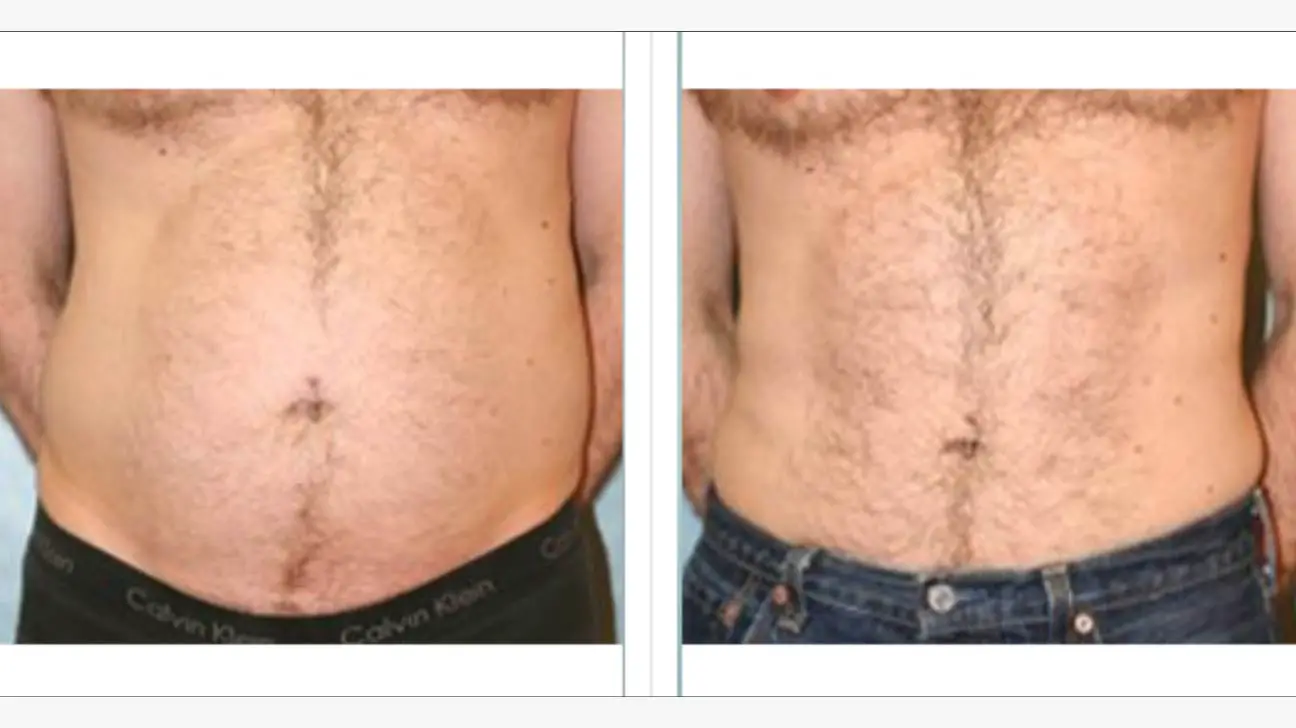 Since the turn of the century, surgeons have removed skin and fat. In the 1950s and 1960s, liposuction and shaping muscles came into use.

In 2020, more than 97,000 abdominoplasties and more than 8,000 lower body lifts were done.

In 2020, close to 7 million reconstructive surgeries were done.

Recovery from a tummy tuck is different for each person. In general, you won't be able to do anything too strenuous for four to six weeks.

A qualified surgeon won't do body contouring surgery on you until your weight has been stable for at least three to six months.
Skin removal surgery: What to expect?
After the skin removal surgery, you can expect a big change in how you look and boost your self-esteem. Here are some of the finest reasons to remove excess skin after losing weight.
Youthful, attractive looks:

 Extra 

skin removal

 after gastric bypass or gastric sleeve will make you look younger and more attractive. You will be able to show off your weight loss and toned body. It will make you look younger, improve your appearance, and make you look slimmer and more toned.
Physical comfort and health:

  Loose, sagging skin makes you more likely to get rashes, irritations, and infections. When your skin hangs too much in different places on your body, it is harder to keep yourself clean. 

Surgery to remove skin

 will improve the skin's health and make you feel better all around.
More active lifestyle: 

Sagging skin can make you feel heavy and make it hard to move. Your daily life is affected, and you might be unable to work out, play sports, or do other physical activities comfortably. Getting rid of extra skin and losing weight helps you live a healthy and active life.
Clothing choices:

 Even if you've lost a lot of weight, you might not be able to wear the clothes you want because of ugly skin folds and skin that hangs down. Extra 

skin removal surgery

 lets you wear all kinds of clothes, even swimwear, with confidence and style.
Final words:
Once you are no longer overweight, you have already won 90% of the battle. You need surgery(partly or full) to remove excess skin to get the body you've worked so hard for. If you work with the best surgeon to remove extra skin, you can get the results you want safely and affordably. Make an appointment with a trusted treatment provider and get ready to be healthy and beautiful for the rest of your life.