LeBron James Net Worth | Player Or Entrepreneur?
Talking about the net worths of popular celebrities, successful businessmen, and athletes makes all sense as we get to see their financial progress. Their financial progress directly reflects their success in their respective career and life.
However, we have seen the economy crashing and hitting rock bottom after the beginning of this coronavirus pandemic. Therefore, talking about the net worth after such crucial economic conditions might not be a good idea.
But today, we are going to talk about one exception. You may or may not have noticed but Lebron James net worth was among one of the most searched topics on google. This is not because LeBron James net worth crashed or fell down, rather it touched a new all time high.
That is why, today we are going to discuss Lebron James net worth, his salary, and how he is performing during this whole covid-19 situation. But before that let's go through a quick introduction of the basketball legend LeBron James.
Introduction Of LeBron James
LeBron James is a professional American basketball player. He has won the National Basketball Association, also known as NBA championships four times in 2012, 2013, 2016, 2020. The last NBA championship he won was last year, 2020.
LeBron James is one of the youngest basketball players who has set several records and broke the rest of them. Also, he has been MVP four times during NBA finals. There is a lot to talk about LeBron James, about his career, and his inspiring stories but in this article, we will be focusing on his smart financial decisions.
Thus, why not get to know him a little closer and see if we can get to learn something from him? LeBron James net worth is one factor from which people get a lot of inspiration. Most people get inspired by the fact that how he built his wealth from zero. We will talk about that later in this article.
First, let us see what smartness LeBron James shows in his games. There Are a lot of great basketball players but his unique approach to the game is what makes him stand out from the rest. Let's see what revolution he brought to basketball.
Basketball Then Vs Now
Basketball is a team sport usually including 5 players in each team. Since basketball began, it was more like a hero ball based sport rather than a team sport. What this means is, any team that won the championship would usually win because of one particular star player.
An individual from the team used to be the scorer and only he used to score maximum points throughout the match. The concept of assisting or passing the ball to teammates for the score was not really practiced. This was quite a scene during the pre-2003 period. Then comes a huge guy from Ohio, LeBron James.
In 2003 Lebron James entered the basketball league. Even though LeBron James was a great scorer, he had amazing capabilities to score points individually. He was an absolute beast of basketball. But he still preferred his new approach to his basketball game.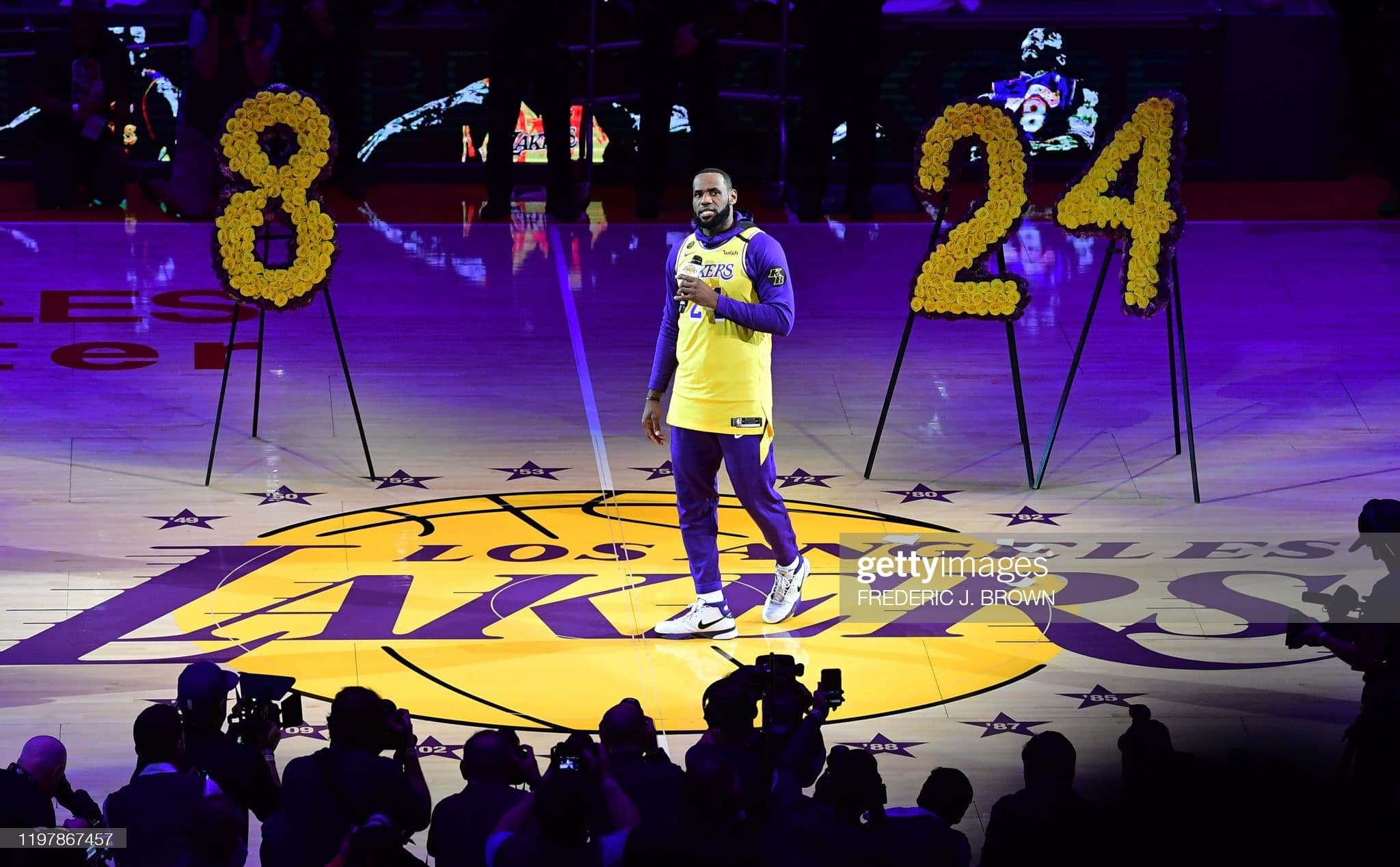 If we see the stats of players like Christian Laettner, who has played basketball before 2003, we will get to see that most of the points were individually scored. It means that we didn't get to see much teamwork before.
Whereas, if we go through the stats of LeBron James, you will get to see maximum assist points. Lebron James valued teamwork much more than the individual game. He was a great hero ballplayer too, he too had the capabilities of playing alone.
However, he decided to be the guy who elevates the whole team. He assisted the rest of the team members to score. He made sure that everyone in the team performs. When the team needed him to be the scorer, he scored points and proved his capabilities there too.
We will get to learn a lot of leadership lessons from this basketball legend if we dig in a bit deeper. But now let us see the reason behind his such 'teamwork' mentality. Early life including upbringing is the root of LeBron James' behavior.
Early Life
LeBron James had a pretty terrible childhood at first. He was born on 30 December 1984 in Akron, Ohio. His mother's name is Gloria Marie James. She had LeBron when she was just 16 years old.
His father Anthony McClelland had criminal cases going on and he left LeBron's mother Gloria when Lebron was inside his mother's womb. Thus, she raised LeBron individually. Both LeBron and his mother had tough times settling down.
No one could believe today's LeBron James net worth if they had seen the condition of his childhood. It was a very difficult time when his mother was trying to get a house in a well-balanced environment where LeBron could grow.
He was first introduced to basketball when he was nine years old. Since then his basketball journey began. He began playing organized basketball from 5th standard and later on played Amateur Athletic Union (AAU) basketball for the Northeast Ohio Shooting Stars.
LeBron James Net Worth In 2021
LeBron James is not only a professional Basketball player but also an entrepreneur. His difficult times of childhood taught him many lessons and helped him become successful later in life. LeBron James net worth in 2020 was $500 million. It was expected that LeBron James net worth would become worth $1 billion in 2021. We will get back to that later.
The NBA is a major part of his career and it contributes towards his net worth but that is not all. He gets a $40 million salary from the NBA per annum. But that is just half of his annual income. He earns around $55 million from brand endorsements in a year.
If we sum it up, it brings the salary of LeBron James to $100 million. From past year records, he earned $86 million in 2016-2017, $85.5 million in 2017-2018, and $85 million in 2018-2019. Currently, his salary is $100 million.
But the question has to be asked is what makes LeBron James net worth $500 million? There is nothing hidden when it comes to LeBron's net worth. Let us see what all contributes towards his net worth.
What Makes LeBron James Net Worth $500?
As we have already seen, Lebron is not just a professional basketball player. He has other businesses and other sources of income too. You will be amazed to know that LaBron James is a basketball player, athlete, television producer, screenwriter, and voice actor as well!
No doubt LeBron is an amazing skilled basketball player and that's why he gets paid well from the NBA. During the first 10 seasons of the NBA, LeBron earned $126 million from his salary. Apart from the NBA, Brand endorsement is another huge source of his income.
LeBron got a lot of fame and popularity along with his huge fan following dude his extraordinary game. That not only helped him win tournaments but also helped to build his wealth. During the first 10 seasons of the NBA, he earned $326 million alone from brand endorsements.
LeBron has contracted with a lot of brands for endorsement. The companies with whom he did business are McDonald's, Microsoft, State Farm, Beats by Dre, Coca-Cola, Dunkin-Donuts, Baskin Robbins, Samsung, Nike, and many more.
As we can see, he has endorsement deals with some of the big companies. Out of which the $1 billion deal from Nike has been in the news for a while now. At the age of 18, he signed the endorsement deal with Nike.
At the same time, Reebok was offering him a $115 million deal but he rejected the deal and went with Nike which promised to give him $90 million over the next 7 years. Which gives him about $12.8 million a year.
With that being said, you must have heard discussions on LeBron James reaching $1 billion net worth in 2021. Let's get to it straight away and see if it's really possible or not.
Will LeBron James Cross $1 Billion Mark In 2021?
Currently, LeBron James is earning $126 million from the NBA as salary. His salary is expected to rise to $350 million soon. Therefore it is one factor to consider while predicting LeBron James net worth reaching the $1 billion mark.
Now coming to the new brand deals and endorsements, the Nike deal worth $1 billion will play an important role in James net worth. All other upcoming brand deals LeBron James will be signing will bring him more close to the billionaire club.
If we combine both the new expected salary and the upcoming endorsement deals, it won't be too long when we will see LeBron James in the billionaires club along with Lionel Messi and Cristiano Ronaldo.
Conclusion | LeBron James Net Worth
LeBron James is currently 36 years old and looking at his fitness, he is going to stay in the game for a long time. Where most of the basketball player's performance degrades after 35 years of their age, LeBron James is an exception to this.
Therefore, the basketball fans are not gonna miss anything from LeBron James anytime soon. That also means that we will get to see more exciting numbers in terms of LeBron James net worth.
I hope you found all your answers regarding the net worth of LeBron James. If you have any more doubts regarding his net worth, feel free to ask in the comment box given below. Also, do let us know if you have any suggestions or feedback.
Loved this article and want to read more liked this read Charley Hoffman Net Worth.