A Detailed Guide on How to Clean Car Seats: Steps, Tips, and More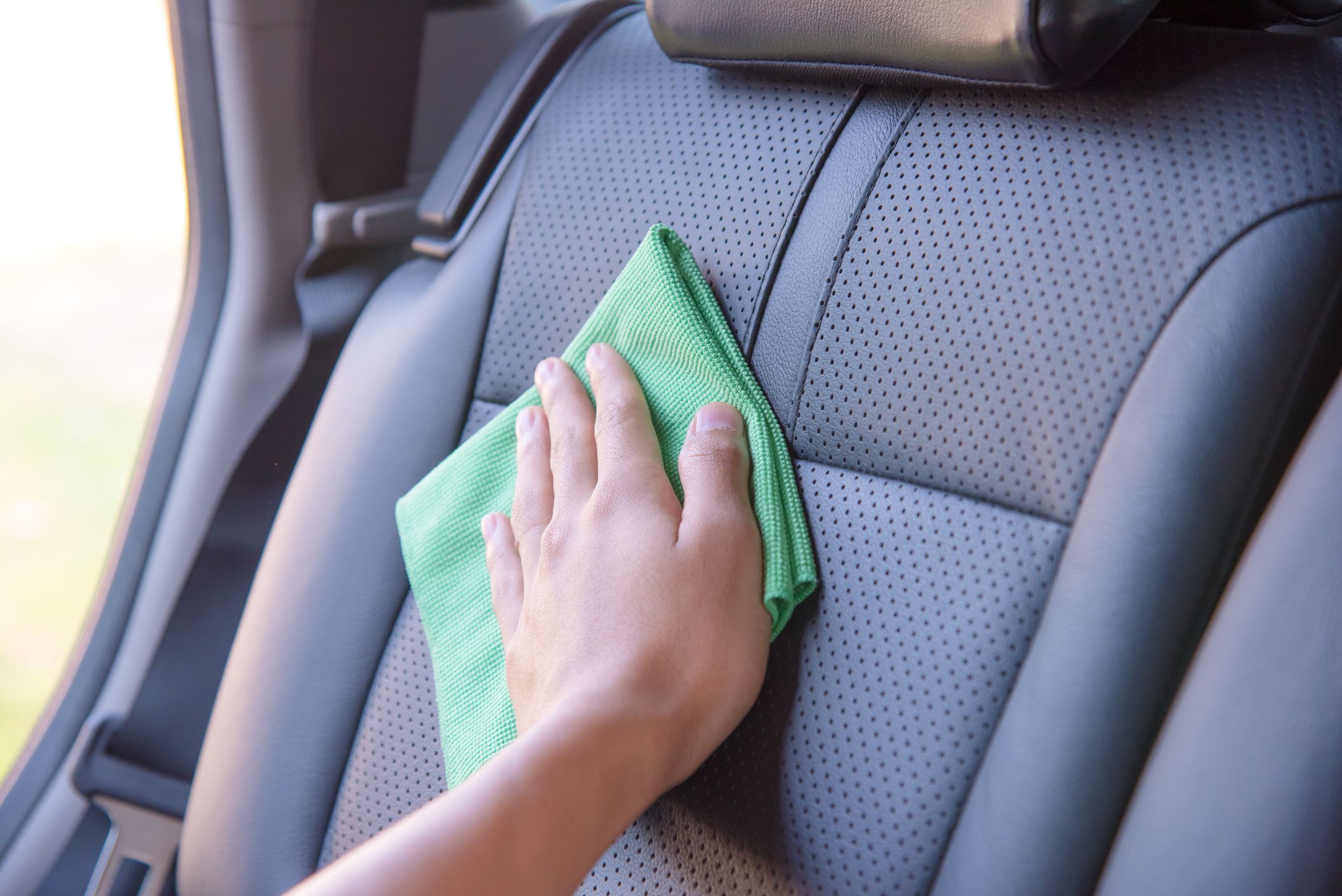 Got a new car two weeks ago and the dirt stuck on the seats makes you uncomfortable? We understand. After all, a car is a precious friend whom we invite into our life. It is our sworn responsibility to take care of it from every aspect.
Every factor is essential to look at from the dashboard to the carpet inside the car. So, a sign of dirt on the seats can cause distress.
Considering your concern, we are here to help you with the details on how to clean car seats. Since car seats are made of different materials, the cleaning processes may vary.
While the cloth seats ask for cleaning, the leather seats may ask for different cleaning and maintenance types. The processes are diverse, unique, exceptional.
Do not take the stress! The write-up will cover all types of car seats. Whatever material it is, you can learn how to clean car seats from here. So, without further delay, let's move towards the details.
Oh, Yes! You may get some additional tips at the end. Wait for it!
The Different Types of Car Seats: 
When it is about cleaning the car seats, a clear idea of the types of car seats is a must. Since the introduction of four-wheelers in the market, different types of car seats have been found here. Often, people choose a car based on their choices for seats. So, if you are fond of your car seat, cleaning it is essential. Isn't it?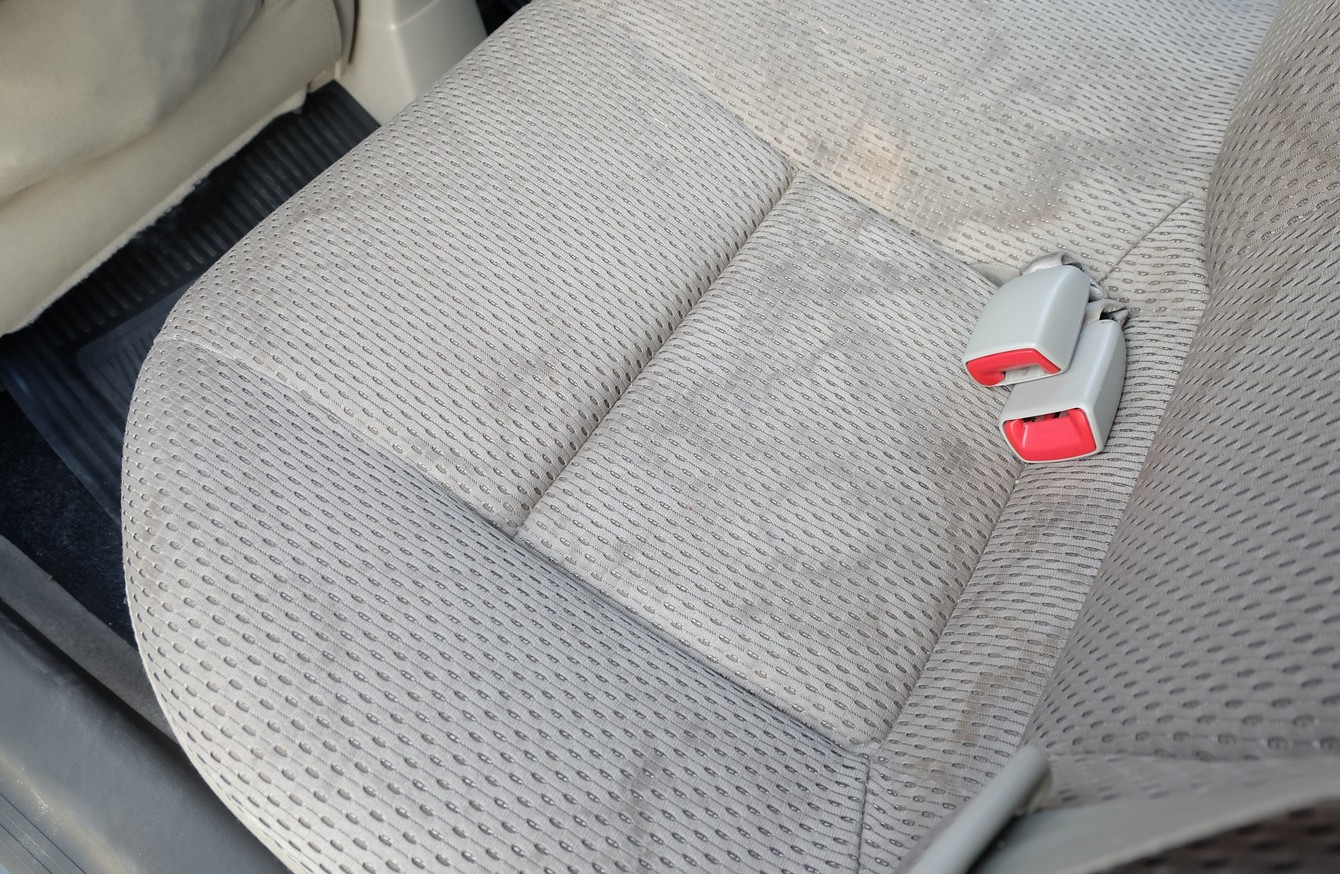 If you want to learn how to clean car seats, let's first know about your car's different types of seats. Here it goes.
Fabric (Nylon and Polyester)
Vinyl
Faux leather
Leather
So, the fabric is divided into two sub-classes- polyester and nylon. Although faux leather is similar to the original leather by looks, it is different. Sometimes, you may have to apply different cleaning tricks for them.
How to Clean Car Seats: Cleaning Methods for Different Car Seats 
So, as we mentioned, different types of car seats are there. We will discuss the cleaning methods for them one by one. Find the suitable one for your car.
Steps to Clean a Fabric Seat: 
Fabric seats are primarily of two types. One is nylon, and another one is polyester. While nylon is one of the most-used materials for car seats, polyester is another popular material that car-owners prefer to use in their cars.
Let's talk about general cleaning methods first. Then, we will mention particular points to clean a polyester seat as it is more challenging to clean than a nylon fabric seat.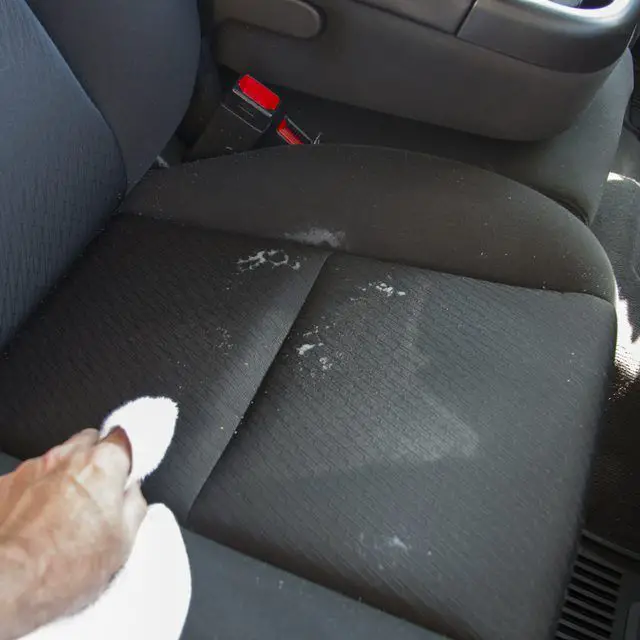 Ingredients to Clean a Fabric Seat:
Vacuum with a hose
crevice tool
upholstery brush
spray bottle
stiff-bristled scrub brush
sponge
microfiber cloth piece
upholstery cleaner
oxygen-based bleach
water
Steps to Clean the Seats:
So, coming to how to clean car seats made of fabric, let's know its steps. Here, we proceed.
Step 1: Vacuum the Seat:
First, use the vacuum hose and run over the seats well. It will drive away dust, dirt, grime, and pet hairs. Use the crevice tool to clean the back of the seats. Check out the underlayers of the seats for hidden dirt. Finally, with an upholstery brush, clean off the loose fibers.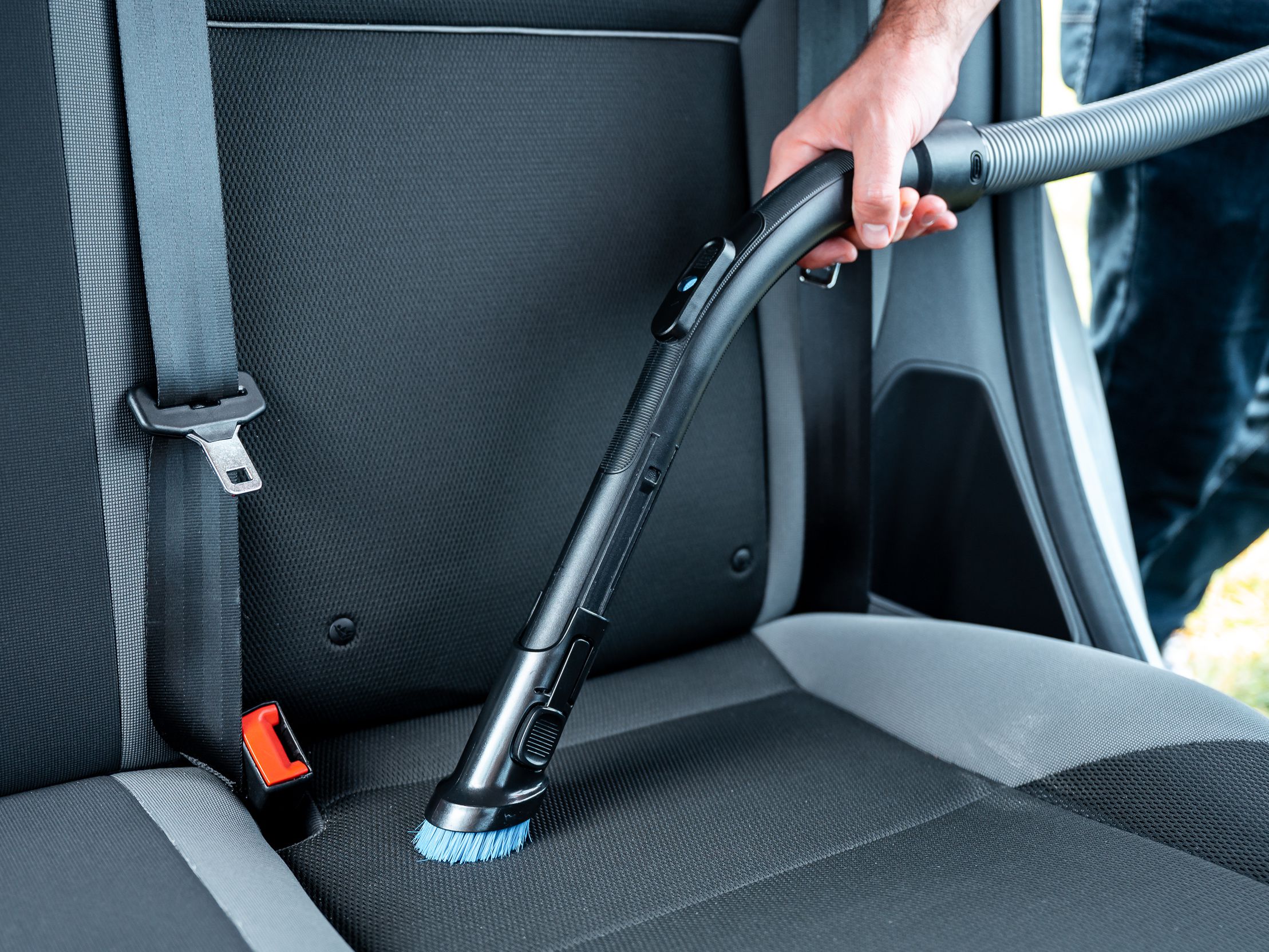 Step 2: Clean the Stains:
Next, when you are done with vacuuming the seats, focus on specific stains, if there are any. Stains can be of many types. Diverse forms of stains can sit on your seats: food stains, spilled drink drops, grease, mud stains, and dye.
If they are light stains, you can remove them easily with a little bit of cleaning solution. Pour a few drops of it and scrub with a brush. Leave it for around 15 minutes. Then, wash it off with plain water.
If the stain is challenging and has gone deep into the seat's layers, you may have to use bleach. Apply a little bleach with some drops of water. Make sure the bleach is oxygen-based. Spread it over on the stained area.
Step 3: Spray Cleaning Solution:
Check out the usage procedure labeled on the bottle of the cleaning solution. If required, mix it with a little bit of warm water. Otherwise, follow what is written. Pour the solution into a spray bottle for convenience.
Then, spray on the seats. Do not spray too much solution. It will make the seats unnecessarily damp.
Step 4: Scrub to Remove Dirt:
Once the cleaning solution is spread over the seats, use a scrub brush and rub the areas. You will see dirty solutions coming down. Brush the seats well from top to toe. Make sure you remove the dirt from all over the seats.
Apply the solution once more if required. Check out the corners and hard-to-reach areas of the seats. Clean the dirt well and remove the dust. Spray plain water after the process.
Step 5: Wipe away the Moisture:
Use a microfiber cloth to wipe away the moisture on the seats. Let the microfiber cloth piece absorb the extra moisture from the seats. It will help to keep the seats dry quickly and efficiently.
Step 6: Let the Seats Dry:
Finally, leave it under warm sunlight when all processes are done. It will help to dry the seats. Well, one thing we need to remember is that the sunlight should not be too hot. It will damage the seat covers.
You can also blow a fan over the seats. If sunlight is not available, park the car at a dry place, leaving the doors open for some time.
When it is a Polyester Fabric Seat:
Such fabric seats may seem more challenging to clean than regular nylon seats. Although the cleaning process is almost the same as the one you do with the nylon fabric, you may have to repeat the process more than once. For polyester seats, it is best if you clean them often. It will ease the tiresome tasks of cleaning.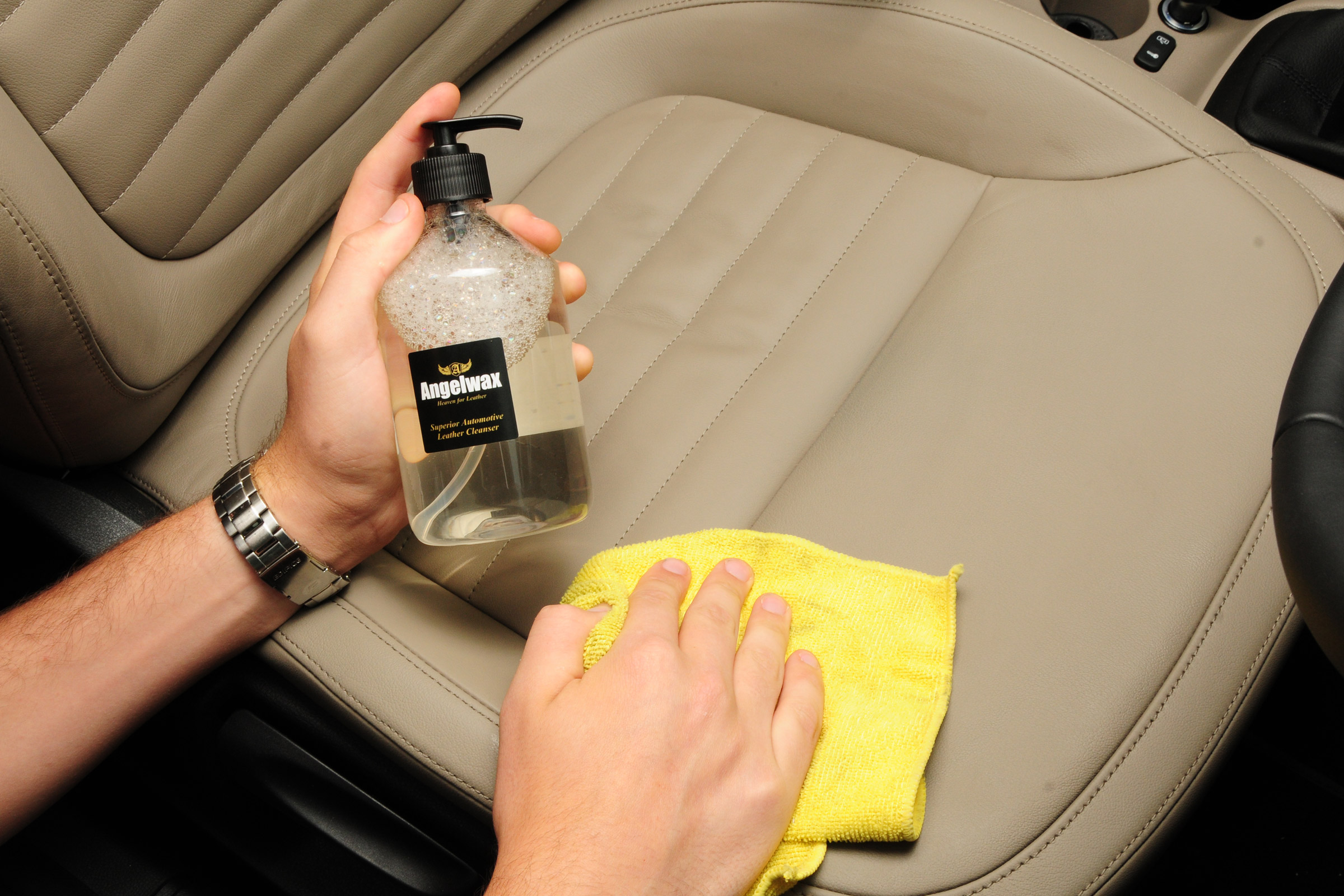 Steps to Clean a Vinyl Seat: 
If you have vinyl car seats, let's know how to clean car seats well. Here are the ingredients and steps for the task mentioned below.
The Ingredients you Need:
sponge
soft-bristled brush
distilled water
soap water
special cleaner
ammonia mix
bleach mixture
Got the ingredients? Let's learn the steps of cleaning the vinyl seats.
Steps to Follow:
Use a sponge and clean the seat with distilled water.
Next, pour soapy water in the seats and rub the seats with a brush.
Mix the soapy water with warm water and clean the deep stains on the seats.
Then, take a damp cloth and dip it into the particular cleaning solution.
Rub the seats with a damp cloth.
Well, at this stage, your seats will look clean more than before. But, if you need a super bright outlook, you need to put in more effort. Let's know.
Take one tablespoon of ammonia and 1/4 cup of hydrogen peroxide. Mix them with 3/4 cup of water.
Apply the solution on the seats.
Scrub the seats with a soft-bristled brush or sponge.
Wipe them with a dry cloth.
If you cannot arrange ammonia mix, you can opt for bleach. Make sure the bleach is diluted with water in a 1:1 ratio. Scrub the seat with the solution and wipe them with a dry cloth.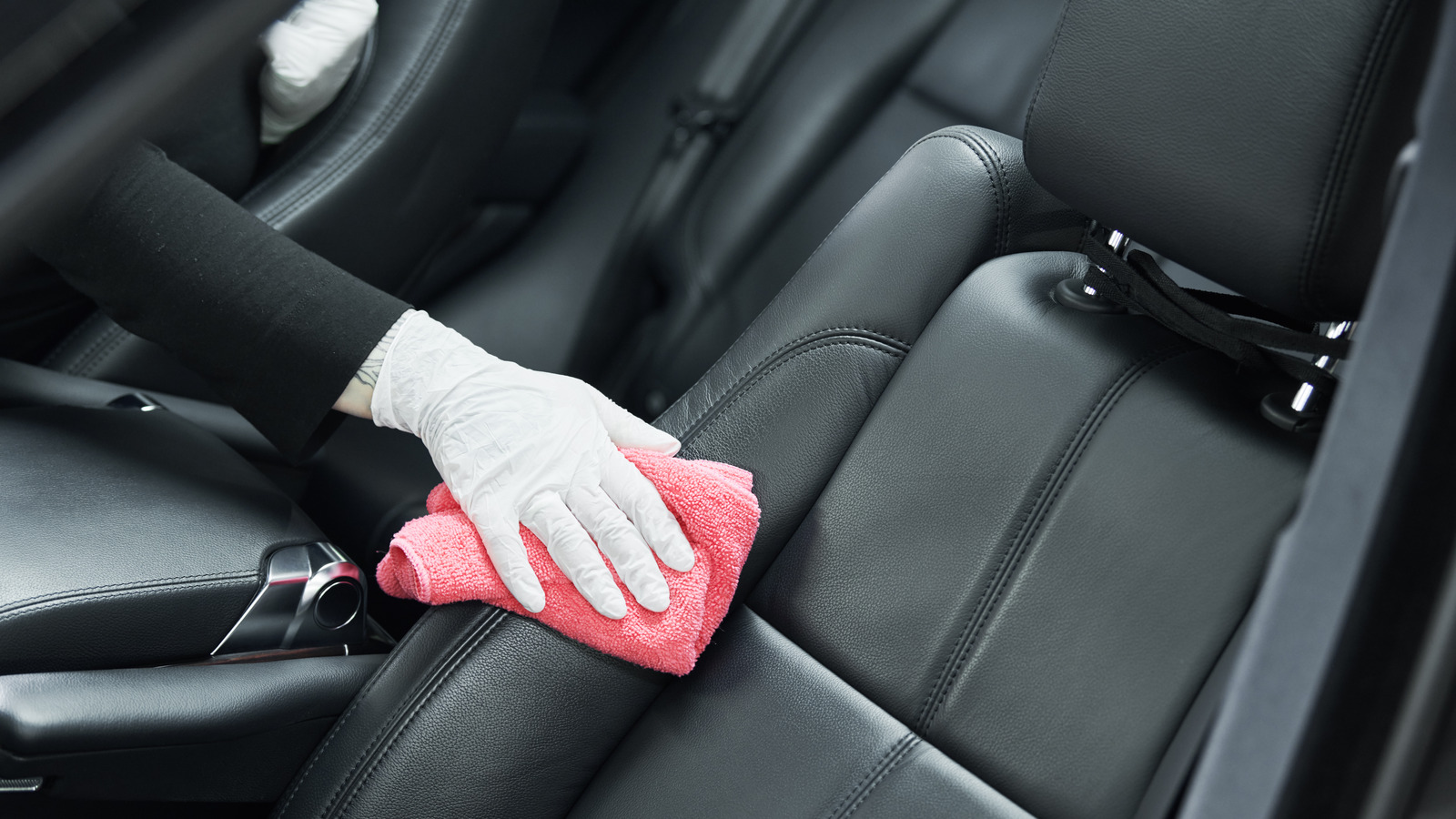 Whether it is bleach or ammonia, first apply the solution to a small part of the seats. And check if any problem occurs or not.
Steps to Clean Faux Leather Seats:
When leather is expensive and tough-to-maintain, faux leather is the savior. Especially if it is about car interior, faux leather is a wise choice. Although it is easy to clean, you need to follow specific steps and use suitable materials. Let's know how to clean car seats made of faux leather.
Brush away or vacuum loose debris from the seats.
Scratch the hard dirt and debris with a soft-bristled brush if it does not go away with general cleaning.
Wipe with a damp cloth.
Mix mild soap with water and clean the seats with it.
Dip a swab into the soap water and clean the button areas, borders, and zippers.
Rinse the seats with warm water.
Let it dry.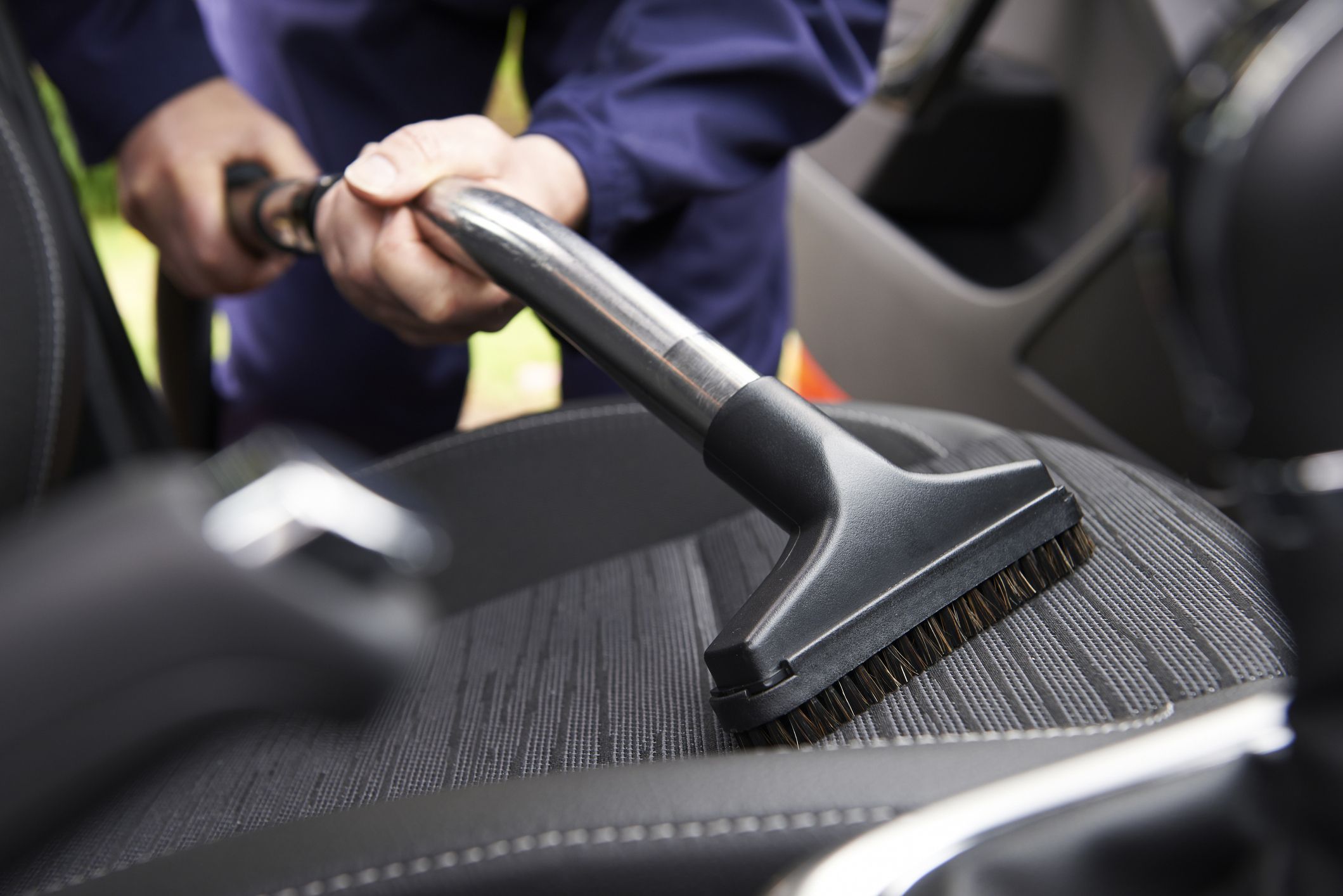 Now, let's come to the real leather. How to clean car seats made of leather? Can you use the same cleaning solution as the one used in faux leather seats? Here it is.
Steps to Clean Leather Seats:
The process is almost similar to faux leather seats. However, different methods are available for cleaning the leather seats. Let's know here how to clean car seats made of leather.
With soap water: Mix soap and warm water in a 1:5 ratio and clean the seat surfaces. For hard-to-reach areas, use long neck brushes. Make sure the brush is soft-bristled.
Yes, you can use olive oil to clean the leather seats into your car with olive oil. Mix 1/2 cup of olive oil and 1/4 cup of vinegar. Pour the solution into a spray bottle. Spray on the seats and let it sit for around 5 minutes. Dry the seats with a towel.
With toothpaste: It can help to remove the scuffs. Apply any non-gel toothpaste on the seats and rub the surface with a toothbrush. Wipe the seat with a damp cloth and let it dry.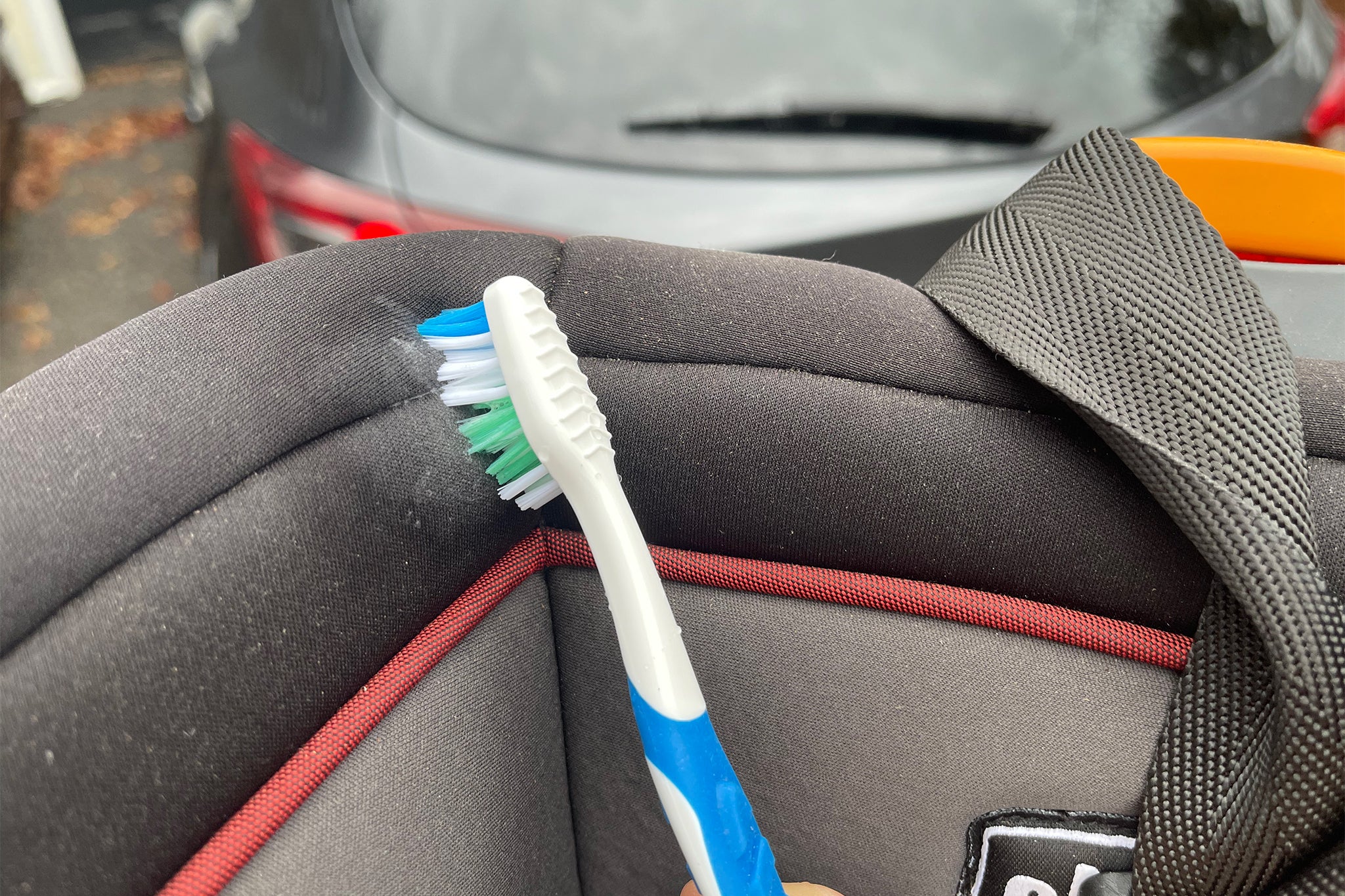 Regular cleaning: No extra effort is needed if you keep it clean regularly. Let not spill sit on your leather seat for long. Vacuum or brush it after every use.
So, cleaning a car seat, probably, is not a hassle anymore, right? We have discussed the methods. Whether a fabric seat or a vinyl seat- apply the methods we have discussed and enjoy crystal clear seats.
How to Clean Car Seats: Quick Tips to Remember
So, after our long discussions on how to clean car seats, it is time to note down a few quick tips. They are applicable to any type of car seat. They are:
Do not let the wet solutions seep into the seat layers.
You can use nail polish remover or rubbing alcohol as a cleaning solution.
Lemon juice and tartar cream can bring a practical bleach effect.
Baking soda is good for removing oil and grease.
Everyday maintenance is the best way to keep your car seats clean.
Cover your car seats with seat covers if you go to a dust-prone area.
Keep the seats covered when not in use.
As we are about to end our discussion on how to clean car seats, let's answer a few frequently asked questions on car seat cleaning and maintenance.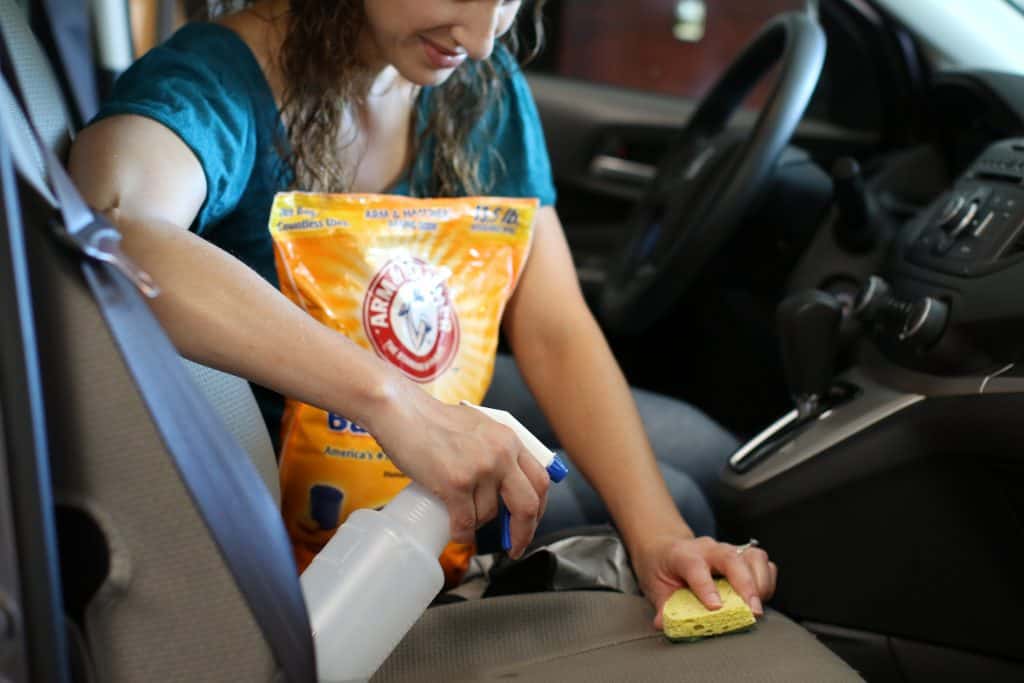 Car Seat Maintenance: Frequently Asked Questions
Which household items can you use to clean car seats?
You can prepare homemade cleaning solutions with water, vinegar, and dish soap. Mix 2 cups of water, 1 cup of vinegar, and one tablespoon of dish soap. Combine them well.
How long should baking soda sit on car seats?
When you know how to clean car seats with baking soda, you should know the details. Baking soda helps to remove the tough stains easily. Let the soda sit on your car seats for not more than 30 minutes.
How do I detail my car like a pro?
The process is simple. Vacuum the car seats; brush the seats; clean the tough stains; rinse with water. It is how to clean car seats. Do not forget the floor mats into the car. Clean them along with the seats.
Next, take charge of the car doors and glass windows. Use appropriate cleaning solutions on your car windows.
How often should I condition my car?
It should be in every three months for regular usage. Well, if you are a frequent rider and your car faces a lot of weather hazards, it is better to condition the car every two months.
How do you make your car seats look new again?
Apply baking soda on the car seats. Then, wipe the seats with damp wipes. Do not use abrasive cloth or cleaning materials. If the seats have got too much dust, vacuum the seats well.
Clean the sticky spills. Make sure you do not overdo the seats. It will damage more than keep it well.
How to Clean Car Seats- The Conclusion
When it is your own car, every inch of it is essential. You may want to keep it clean and sparkling always. That is why you have stumbled across here to know how to clean car seats. We hope we have discussed every essential thing related to it.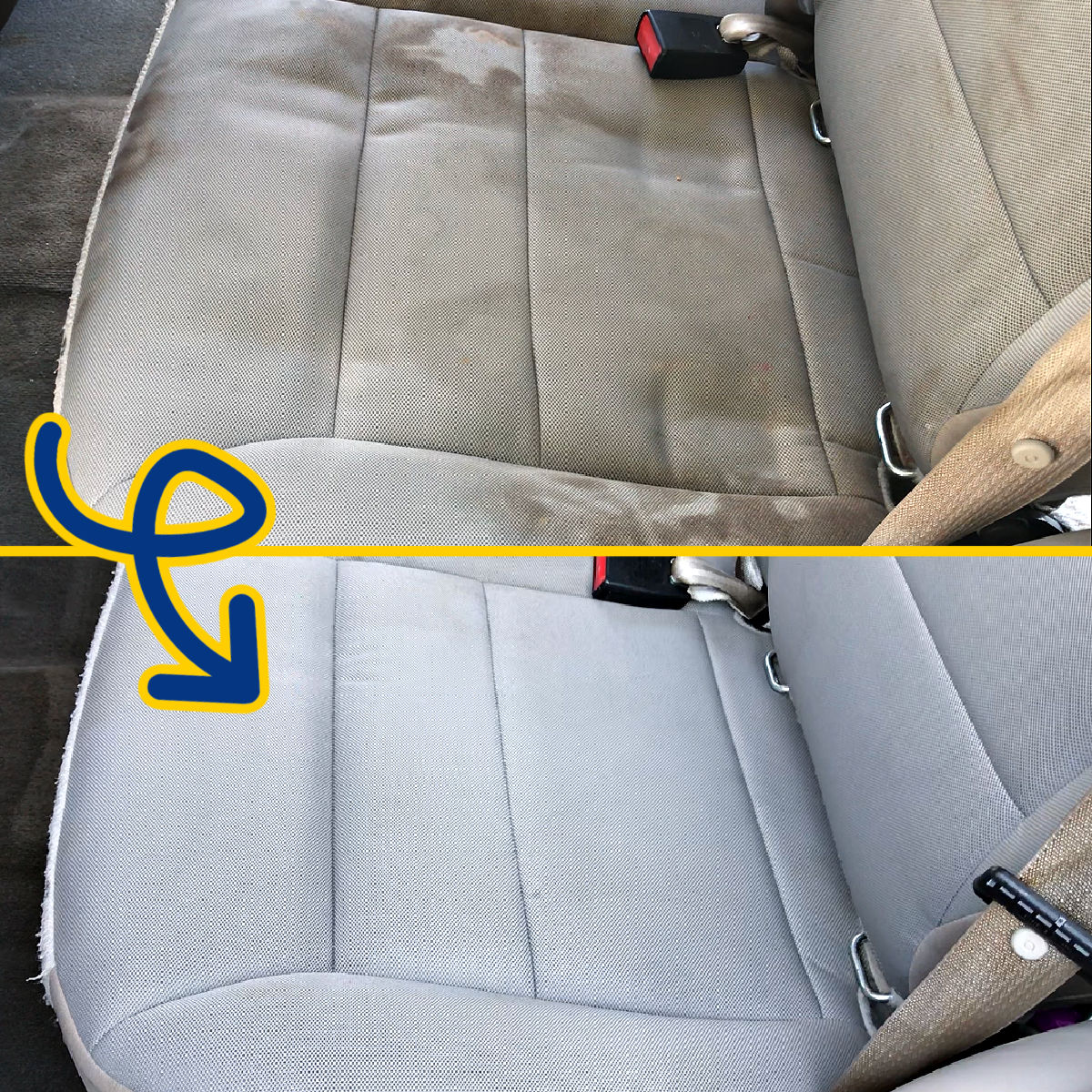 Ranging from different cleaning methods for different types of seats to quick tips on how to clean car seats- we have discussed all. Let us know if you have any more doubts. Have a safe and clean ride ahead!
Do you have a plexiglass windshield on your car? Let's know how to clean it. Click here.