Dumplings Recipe: How to cook dumplings at home
Think of a plate full of well-cooked, delicious dumplings on a chilly winter afternoon! It's pretty mouth-watering, right? Dumpling is a delightful dish that comes with diverse names worldwide. You will find it in China as Chinese Potstickers, while in Ghana it is popular as Fufu. Among Nepalis, you will find it in the form of momo. The Brazilians prepare dumplings as Empanadas. There are other forms of dumplings like Italian ravioli, Polish piroshky, etc. However, with a wide range of names and various forms, dumplings are considered to be one of the most delicious staple foods in almost every cuisine worldwide.
Dumplings: History, Origin, and Variations
If we go back to history, dumplings emerged as a way to stretch a small amount of meat to feed a large number of people. A certain amount of meat was mixed with chopped vegetables including onion, cabbages, etc, and put inside a dough. And thus, dumpling came into existence. Anyways, nowadays, it is no more just a way to prepare a sufficient meal. Rather, it is considered one of the most popular dishes in almost every part of the world.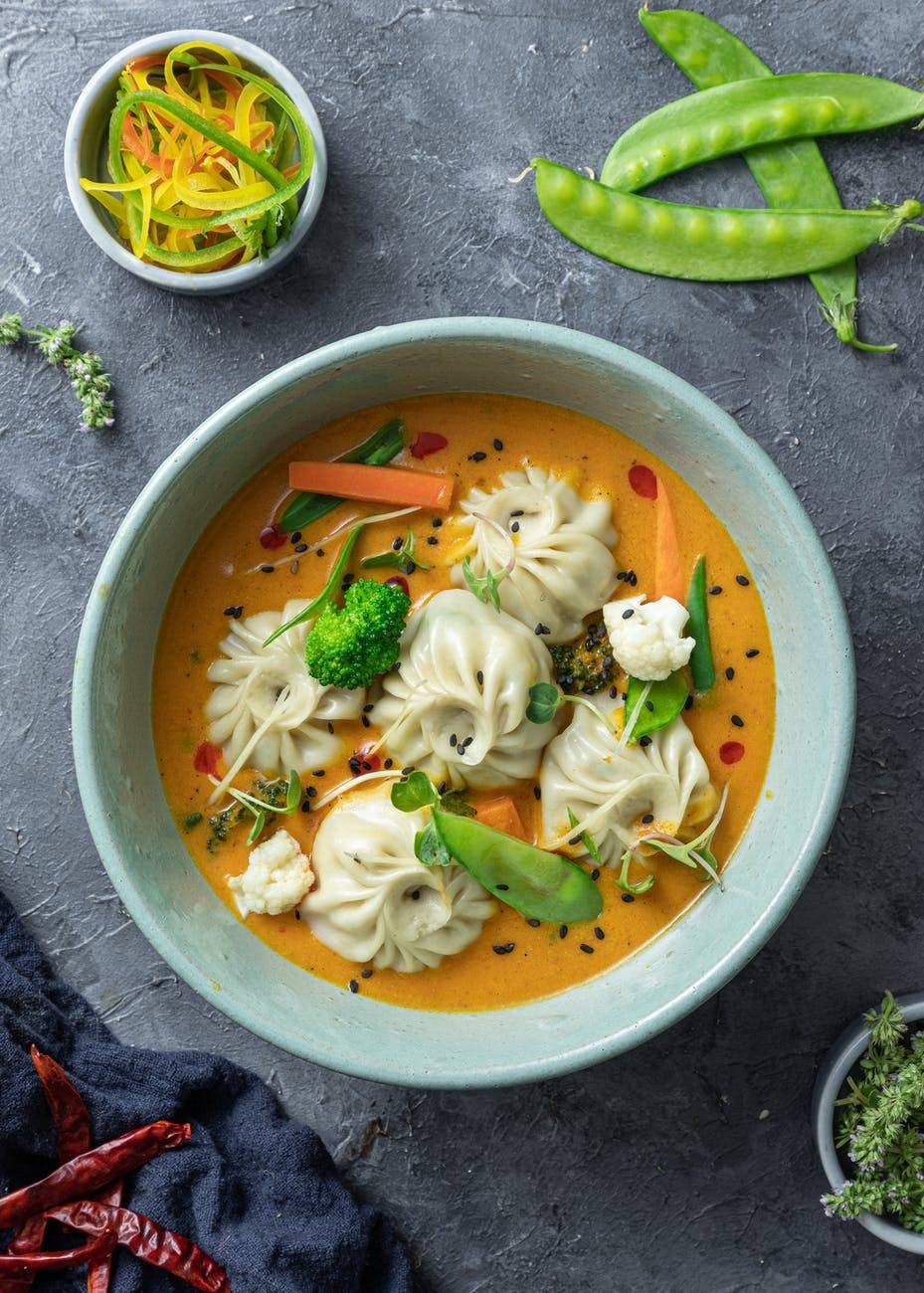 In earlier days, there was not much variation in the dumplings recipe. Nowadays, innumerable types of dumplings recipe are available. However, dumplings are mostly popular in boiled form. In some places, you can find the fried-after-boiled versions as well. Here, this article discusses a delicious dumplings recipe that you can try at home.
Homemade Dumplings Recipes:
Chinese Pork Dumplings Recipe
Ingredients:
Additional :
0.5 cups Soya sauce
1 tablespoon vinegar
1 tablespoon sesame seeds
1 tablespoon chilly-garlic sauce
3 minced clove garlic
1.5 tablespoon sesame oil
1 tablespoon minced ginger
Main Ingredients:
1 tablespoon finely chopped Chinese chives
1 pound ground pork
1 beaten egg
Dumpling wrappers (can be made of flour)
Water to boil (1 cup)
The preparation:
First, you have to mix 1/2 cup soy sauce, vinegar, Chinese chives, sesame seeds, and other types of sauce in a small bowl. Then keep the mixture aside.
As the next step, you have to mix pork, minced garlic, the beaten egg, chives, soy sauce, sesame oil, and minced ginger in a large container. Mix it well. Then, take a dumpling wrapper and place it on a lightly floured work surface. Put 1 tablespoon of the mixture filling in the middle of the dumpling. Then, take a little amount of water and wet the edge of the wrapper. After that, fold together forming small pleats to seal the dumpling. Repeat the process to prepare as many dumplings as you want. However, with this amount of ingredients, you can make 50 dumplings approximately.
Now, let's come to the cooking process. Put 2 tablespoons of vegetable oil in a large container and keep the heat medium-high. Then, you have to place 8 to 10 dumplings in the pan. Cook the dumplings until they are browned. Then, add 1 cup of water to the pan, cover the lid, and cook until the dumplings are tender. Continue the process with other dumplings.
Potstickers Dumplings Recipe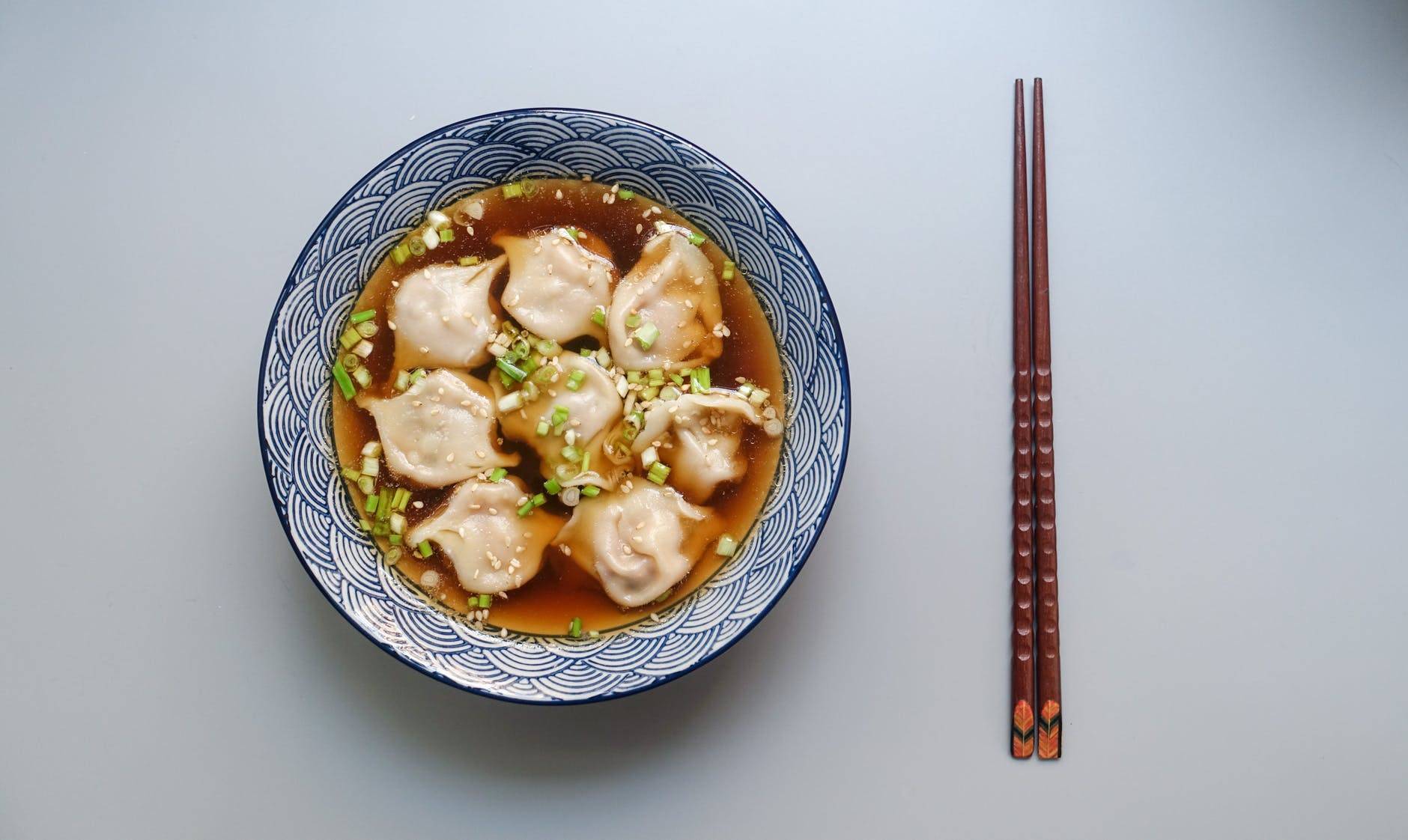 Ingredients:
Additional:
2 tablespoons of soy sauce
1 tablespoon of toasted sesame oil
salt and white pepper(as per taste)
vegetable oil
1 pinch white sugar
1 minced shallot
1 tablespoon smashed ginger roots
Main ingredients:
1 pound raw shrimp
4 pounds ground beef
3 leaves chopped napa cabbage
1 bunch chopped green onions
1 package potsticker wrappers(10 ounces)
The Preparation:
Firstly, make sure that the shrimps are peeled and deveined. Then, place the raw shrimps in the container of a food processor and grind it well. Keep it aside in a large bowl. Also, grind the ground beef well and keep it aside with the shrimp. Then, mix the shrimp and ground beef with other ingredients properly.
Now, the next step is about filling the potstickers. First, place a wrapper on a clean and smooth surface and put a teaspoon of filling in the center. Wet the edge of the wrapper with water. Then, fold the dough into your preferred shape. Then, press and tightly seal the edges together. Continue the process with other potsticker wrappers.
The next step is the cooking process. It is quite similar to the Chinese Pork Dumplings. You have to heat the oil in a wide nonstick pan with a lid. Keep the heat at medium flame. Then, place potstickers into the hot oil, flat sides down. Do not put so many at a time. Keep frying until the bottoms are golden brown. Then, pour water and cover the lid. Let it be cooked for 5 to 7 minutes. Then, uncover the lid to check whether the dumplings are tender enough. If they are so, set them aside and repeat the process with other dumplings.
Chinese Egg Dumplings Recipe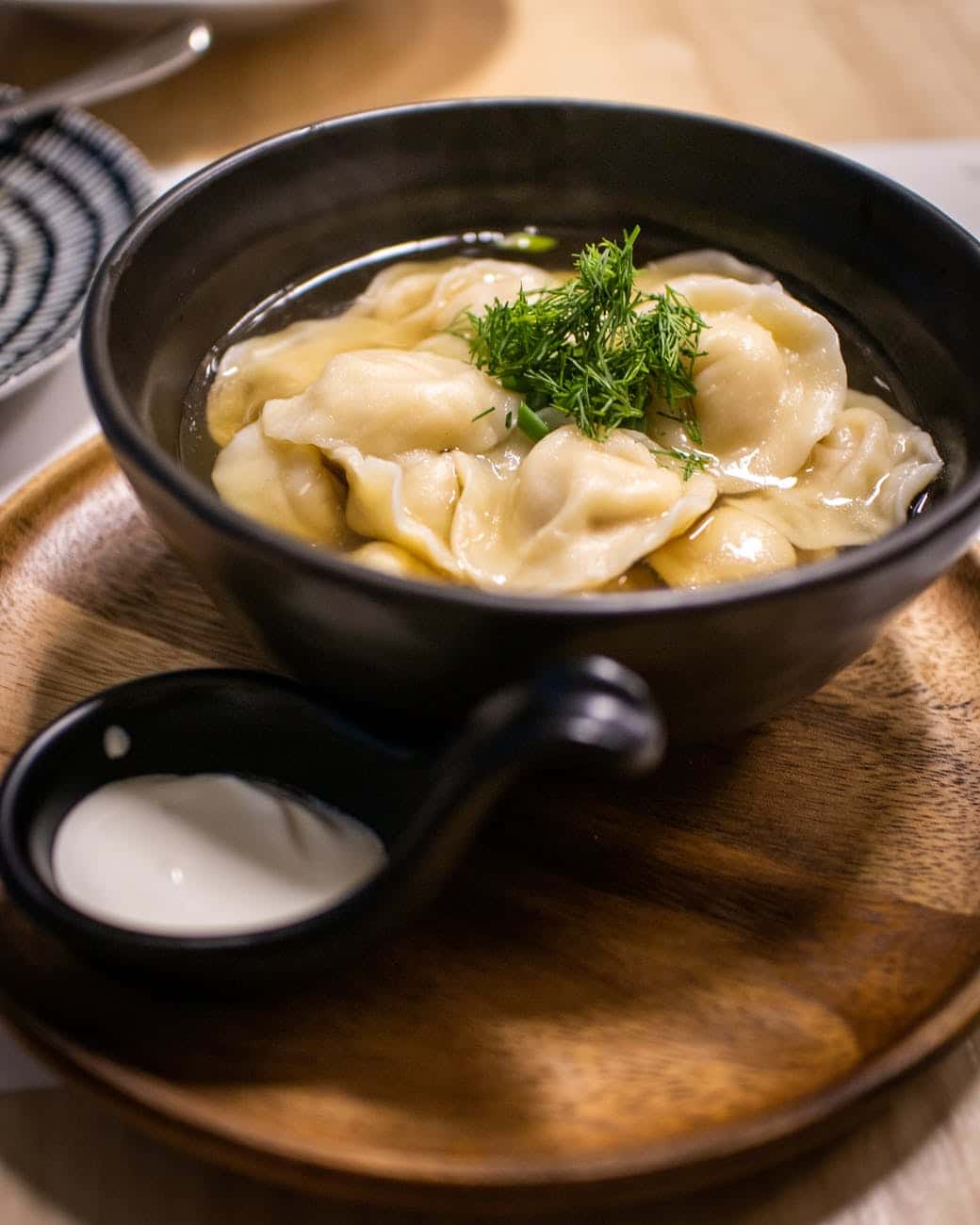 Ingredients:
Additional:
1 tablespoon soy sauce
Half teaspoon white sugar
Half teaspoon sherry (dry)
Salt and black pepper as per taste
1/4 teaspoon toasted sesame oil
1 teaspoon minced ginger
2-3 teaspoons cornstarch
Main Ingredients:
Ground pork (3 ounces)
3 minced water chestnuts
1.5 teaspoons chopped green onions
4 eggs
1 teaspoon water
3/4 cup Chicken broth
The Preparation:
Firstly, beat the eggs and whisk well. Then, add 2 teaspoons of cornstarch with water, and a pinch of salt. Keep it aside for 25 minutes.
Then, take the other ingredients including the pork, chestnuts, onions, ginger, sugar, salt, sesame oil in a bowl and mix them well. Make sure that all of the ingredients are combined perfectly. Then, cover the bowl with plastic wrap, and keep it in the freezer.
Now, let's come to the process of making wrappers. You have to spray a nonstick pan with cooking spray while keeping the flame at a medium level. Then, slowly put 1 tablespoon of the egg mixture into the pan. Move the skillet to spread the batter and form a flat circle about 3 inches in diameter. Cook the egg wrapper well until it becomes firm on the bottom. But make sure that the top remains moist a bit. Keep the prepared wrappers in a plate and let them cool.
Then, take the chicken broth with other components like soy sauce, sherry, 1/2 teaspoon sugar, salt, and black pepper in a container and stir well. Cook the mixture in medium-low heat.
Now, add the filling. First, fill about 1 teaspoon of the pork mixture into the center of the wrappers. Then, fold the wrapper and shape it the way you want. Press the wrappers from their edges and seal them. Then, place the dumplings into the chicken broth and cook them for 10-15 minutes. After they are cooked well, you can serve them with hot bowls of chicken broth.
Wrapping it Up
So, these are some of the popular dumplings recipe that you can try at home. Though the ingredients and procedures of these recipes are quite similar to each other, there are some key differences. Keep the differences in mind, follow the recipes and cook delicious dumplings at home. You can serve it with some tasty, savory sour cream on top of the dumplings. Click here to know how to make sour cream easily at home.