This year the welcoming fashion, new year eve fashion outfits of 2021will be all about celebrating simplicity, monotones and wearing pieces that create a statement. Whether you spend the new year's eve with your family or friends, whether on the couch or in a full celebrating mood, please take precautions and pray for a better tomorrow.
As the new year's eve is marching towards us, not most of us are happy or in a sound state of health, wealth and mind to make cheers for it. But despite the presence of CORONA pandemic and ongoing the situation, you need to shine and express the hope and support through the new year eve fashion.
New Year Fashion Outfits of 2021
Simple shirt or dress with oversized jackets:
In this year's holidays rather than outrageous holiday fashion, you can try out a simple dress or t-shirt dress with oversized colourful like pink, sky-blue, check jackets or a simple beige jacket as new year outfit. Pair it up with little gold accessories, heals.
Black-brown ensemble with colourful overcoat:
Welcome the spring a little early with colourful printed holiday fashion outfits. This year connect the fashion with the soul with hope wearing printed folk-inspired coats and black and brown overalls or dresses.
Black side-slit dress with boots:
[media-credit name="https://www.justthedesign.com/" link="https://www.justthedesign.com/" align="center" width="600″]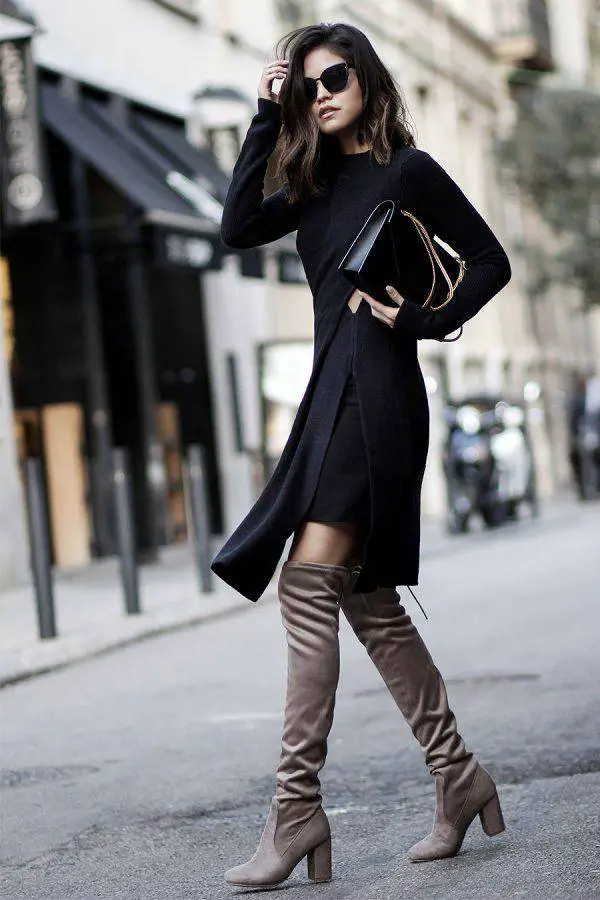 [/media-credit]
Pairing a long sleeve black dress with boots will make your dress stand-out and create a strong vibe. You can also wear a mini Black dress with boots to make the trending new year eve fashion look in 2021.
Sequined silver overall or dress:
[media-credit name="prettylittlething.us" link="http://prettylittlething.us" align="center" width="564″]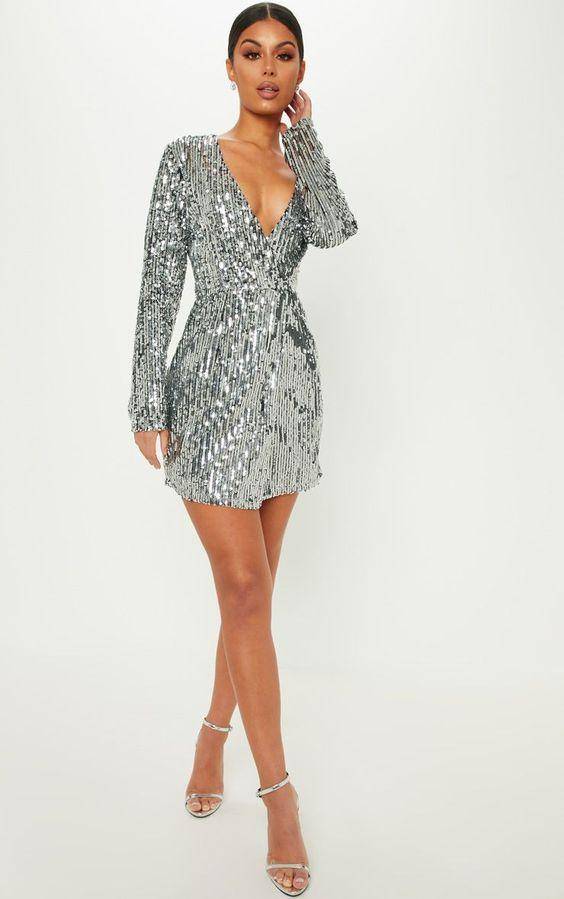 [/media-credit]
A classic dress will never go wrong. If you are doing a virtual celebration or have called a few friends over you can wear a beautiful sequined silver dress with loose or puffy mid-length arms. This classic look as new year outfit will attract attention on new year eve fashion
Athletic fashion outfits:
According to Instyle, the best dress if you are staying on your couch all day you can go with a comfy marbled sweatshirt, nylon or sweatpants. Fashion blogger Jessica Torress's looks may inspire you how to flaunt sweatshirts and pants as new year eve fashion.
https://www.instagram.com/thisisjessicatorres/
Oversized sweater :
[media-credit id="268602″ align="center" width="620″]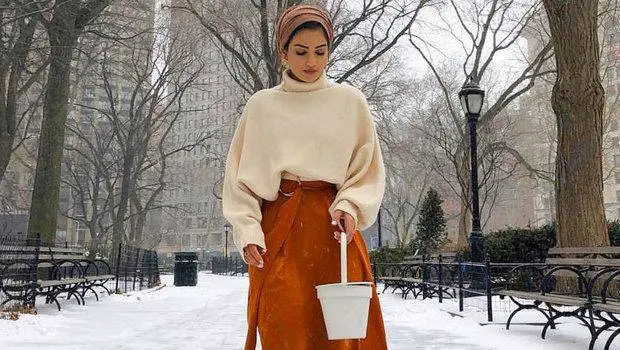 [/media-credit]
While oversized sweaters are hella cute and fashionable, why not use it for your new year eve fashion. You can pair it up with rugged jeans or regular jeans. Also, layer it up with a scarf and wear boots if you are wearing full-length jeans. Or, if you are going with matching cute shorts go for sneakers and enjoy the new year comfortably.
These were 6 fashion outfits ideas to welcome 2021 and forget the gruesome 2020. As we all hope for a better world, a better connection with our inner self and be prosperous, we should reflect it that day as new year eve fashion.