An ATM business can help you enjoy a passive income source for several years. Thus, ATM machine business or automated teller machines are available in many public locations. However, you need to have a clear understanding of how an ATM machine operates and other detailed information if you wish to have your own ATM machine business. So, let us discuss some of those details.
Details regarding ATM machine business
Holes in the wall, cash machines, cash points, ATMs or automated teller machines are known by these various names around the globe. However, the function of these machines remains the same. They offer easy, quick, and secure access to cash. It is easier to make payments with a contactless method, but many people still use cash. While there are many benefits to choosing online payment methods, some people still use cash for their transactions, even during the time of the pandemic. Thus, the ATM machine business can be a profitable option for many people.
Having an ATM machine on-site can provide better choices and convenience for retail customers and even can remove barriers to sales. So, if you are looking for an ATM machine business, let us look at how they usually work.
How does an ATM operate?
An ATM enables customers with debit or credit cards to carry out some basic bank transactions without the help or guidance of a human bank teller. Customers can use them to check their bank or account balance, withdraw cash, or even get a printed balance statement. Some ATMs allow consumers to move funds between accounts and make cash deposits.
The first ATM was used in 1967 in the London branch of Barclays bank. Now, there are more than 50,000 ATMs are used across the UK. Usually, an ATM works by accepting a request from a user regarding cash and verifying the user's authority to access a specific bank account. After that, it makes sure that the account has enough money to fulfill the request of the user. At last, it can dispense the money without the help of a bank teller or clerk.
In the case of modern ATMs, a user needs to insert a specific card into the card reader slot of the machine. This can register either the data encoded on the magnetic strip or the card's chip. Then it prompts the customer for a PIN or personal identification number, which is usually six or four digits long.
If the PIN and the card match, the customer can check their account balance, deposit money, or withdraw cash. When the user specifies a specific amount of money, the machine uses a phone line or internet connection to connect to the customer's bank, verifying if the funds are available and dispensing the cash.
Parts of an ATM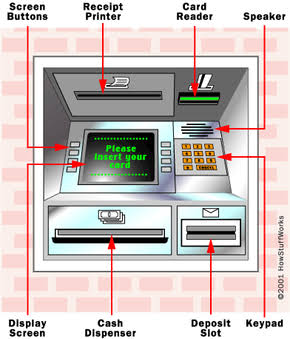 ATMs or automated teller machines have a variety of designs; however, they have some common parts, such as:
Keypad: This part of an ATM allows customers to enter their confidential PIN and select the amount of cash they want to withdraw. Through this keypad, the cardholder can tell the bank what transaction he/she requests, such as balance inquiry, cash withdrawal, etc.
Card Reader: This is a crucial part of an ATM. It usually reads the magnetic stripe and chip on the card that links the card to the accurate bank account.
Cash Dispenser: This is a specific slot of the machine through which notes are dispensed. This part is connected to a particular safe at the bottom of the machine. Mainly the bottom portion of most ATMs works as a cash dispenser and contains the cash in a secure and safe way.
Screen: The ATM machine has a screen that issues prompts that helps facilitate the user interface. Many ATMs also use a specific kind of touch-screen interface. Dial-up machines usually use a color LCD or monochrome, whereas Leased-line machines use a color CRT (cathode ray tube) or monochrome display.
Printer: An ATM has a printer that can offer advice slips and balance statements.
Many banks often have ATMs outside of their branches; also, these ATMs are also used in various types of businesses. Some of those are pubs, retail businesses, casinos, arcades, and many more. ATMs can be leased or bought by many businesses on their own with the help of various ATM franchises. Usually, a small fee is added to cash withdrawals, which the customer needs to bear.  Thus, if you are looking for a good source of income, you can think about an ATM machine business.
The procedure to start an ATM machine business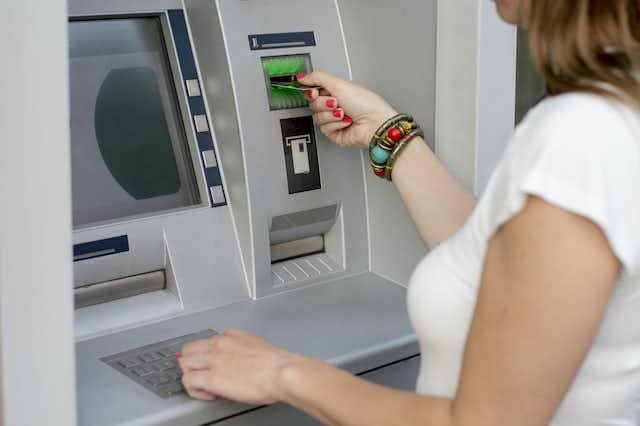 Though starting an ATM machine business can be very profitable, it still can be very problematic as well. You need to face different types of problems while running an ATM machine business effectively. So, let us discuss some of those ideas that can help you to face them properly.
You need to choose the structure of your ATM machine business wisely
You can opt for an ATM machine business in two ways, either you can go for a partnership with an experienced professional, or you can go on your own. Though opting for a partnership with an experienced person can help you jump-start your business, before that, you need to do proper research about the reputation of your partner.
Things you need to do if you cannot afford an ATM
To start an ATM machine business, you must raise capital. If you cannot save some money on your own, you can look for a loan from your friends or family. You can even prepare a strong business plan and present it to your local financial organization and ask for financial help.
You should learn from your mistakes
When you first start your ATM machine business, it may not be 100% perfect. You may make mistakes in choosing your partner, choosing ATM locations, and the number of hours you have planned to work. Though the most important point is to avoid those mistakes; however, you can still become successful in your ATM machine business if you can learn from your mistakes and try to avoid them in the future.
You should ensure every agreement is formalized
Another crucial aspect of the ATM machine business is that you can place an ATM at a specific location without any written or formal contract. However, the problem with having oral contact is you may not be able to prove it in court. Suppose you have already selected a specific business location, and someone else wishes to occupy that location as well. In that case, only a formal written contract can ensure you get your desired spot to conduct your ATM machine business.
Moreover, you need to ensure that your partnership agreements are also written down and properly signed. Also, ensure that everyone has a clear idea about the business structure and responsibilities. This can help you to run your business with ease.
Requirements for an ATM machine business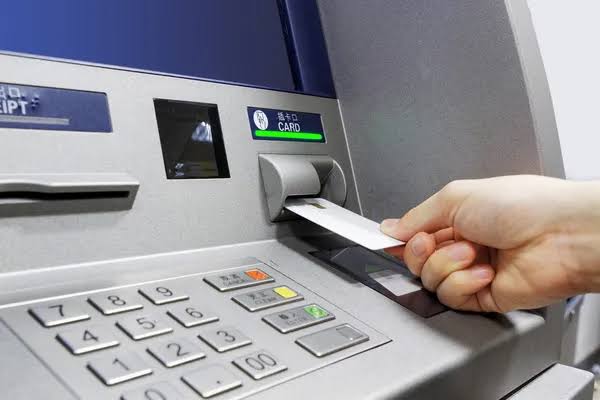 As per experts, each ATM must have at least $2000 in cash on a rotating basis. The other items are a bag for transporting cash, an insurance policy, a reliable vehicle, and tools for routine machine maintenance. Each of these machines is needed to have access to the internet or a phone line, and you will need a good computer to check the status of all machines. Most banks will charge you a commission or a monthly rental fee based on your contract with the other party.
Therefore, whenever you wish to run your own ATM machine business, you should follow the information mentioned above to easily enjoy a good profit.
Any guidance on business plans should be detailed so that the person pursuing the business gets to all the aspects of the desired trade. We are very keen on providing business-related knowledge to our readers. Try this blog on What is business venture definition? Learn about the best 10 business ventures you can host.