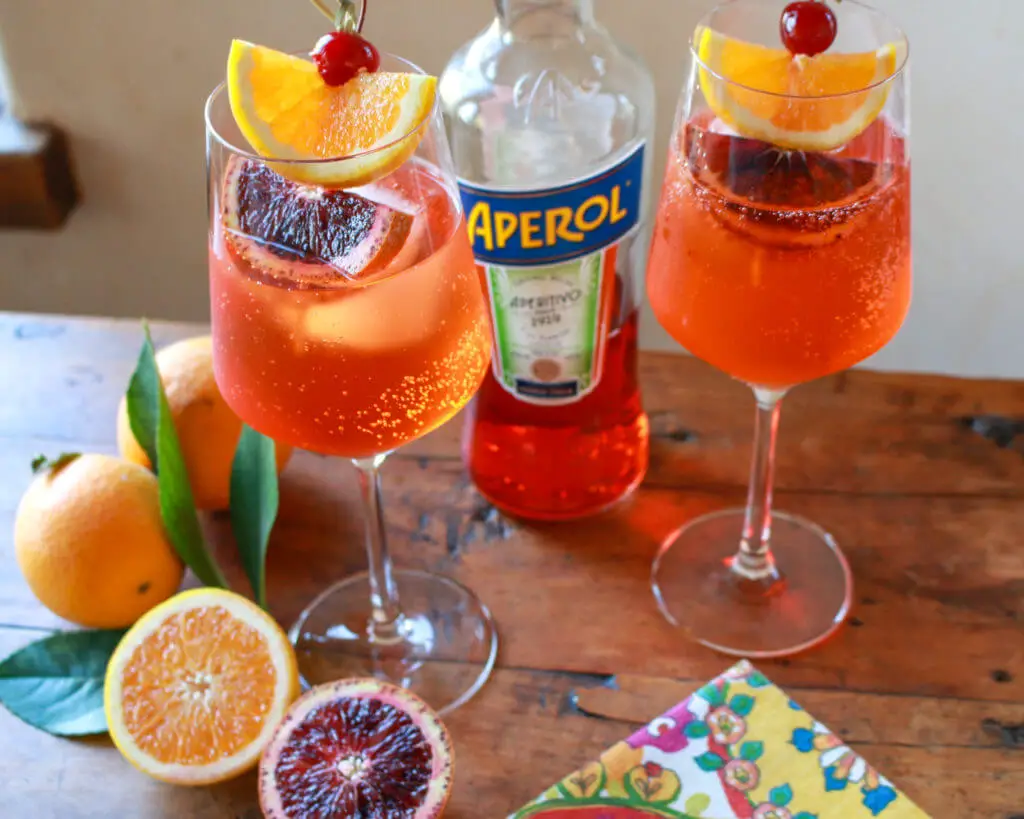 Aperol spritz recipe is a classic Italian cocktail made with various ingredients. It is a versatile cocktail that tastes good with many foods. You can choose the bitter or sour version or come up with one. Aperol is an aperitif (alcohol variant typically served before a meal to increase the appetite) made with flower and plant extracts.
Welcome summers with a cool Aperol spritz in zesty flavors. You can do a lot with the sour, bitter taste by adding fruity flavors, herbs, sparkling wine, or liqueur. It has very little alcohol content, making it an ideal afternoon cocktail during warm summers.
Enjoy pool parties, chat by the patio, and holidays with slushies, punches, and more summery cocktails with Aperol. Cocktails were introduced in the 17th century, but Aperol is the 21st-century summer cocktail.
The Original Aperol Recipe
It originated in Italy and is printed on all Aperol bottles. The original recipe is made with equal parts of Aperol, Prosecco, and a bit of soda poured in a wine glass with crushed ice cubes. Aperol is used to make various cocktails with a strong flavor and fruity, bitter-sweet flavor.
Variations of Aperol Spritz Recipe
Aperol tastes good with sparkling wines, liquors, beverages, and fruity flavors. You can mix it with champagnes, sparkling wines, beer, liqueur, fruit, and herb-infused tonic water and do more with this aperitif. It gives a solid orange color to any drink you mix and a sour taste. You can mix Campari and Aperol if you like a strong drink with a tart flavor popular in Germany.
Fruity Flavors And Herb
You can think of a large variety of berries, cherries, pineapple, grapefruit, orange, watermelon, or any fruit with a sweet and sour flavor. Choose a fruity flavor that is not intense as it blends well with the bitter-sour flavor of Aperol. Use soda, tonic water, or sparkling wine to make an afternoon fun drink.
With Liqueur
Making Aperol cocktails and drinks with liqueurs for a fun summer afternoon and holidays comes in various blends and flavors. Pick your favorite flavor and tantalize your taste buds with intense, fruity, and zesty flavors made with various liqueurs.
Aperol Spritzer And Cocktail Recipes
Aperol spritz recipes with fruit flavors and cocktails with distilled beverages make your summers a delight. Choose the flavors that suit your taste and pick the ratio to make it balanced or intense. Do you like sweet, fruity spritzers, solid and intense cocktails, or something between? For beginners, this is an excellent guide to knowing what ratio to choose to make a spritz or a cocktail.
Passion Fruit Aperol Spritz
1-ounce passion fruit juice
1/4 ounce lime juice
1 oz Aperol
2 Oz Prosecco
A slash of club soda
Blend all ingredients in a wine glass and add ice cubes. Garnish with a slice of lime.
Pineapple Spritzer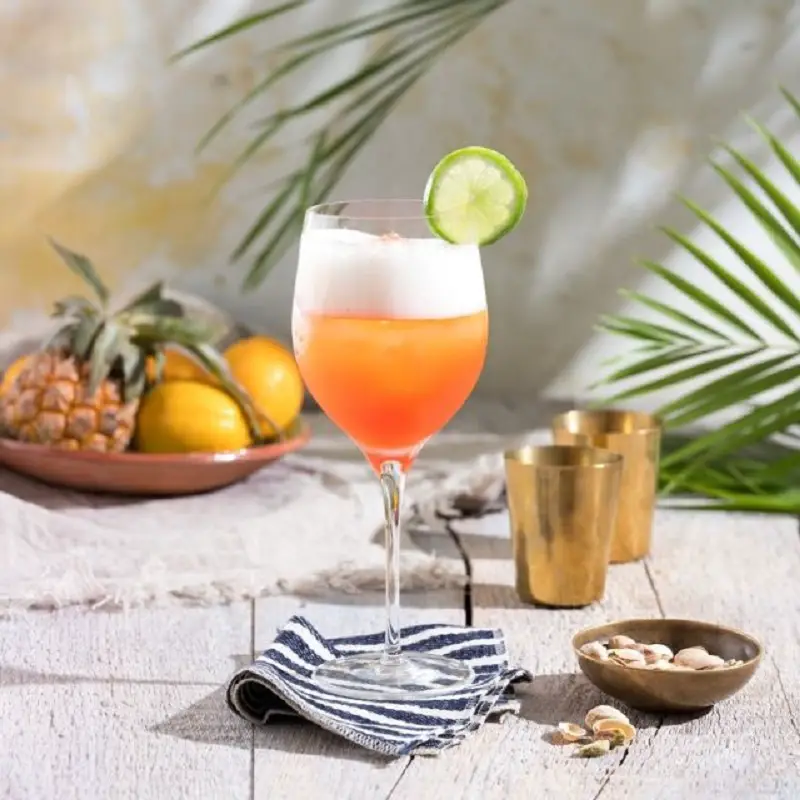 This is a good recipe for the tarty, sour, and sweet blend. The sparkling rose wine and fruity combination with a dash of sour blends the flavors well for fun, warm summer holidays. A glass of bubbly with a fruit or herb flavor of your choice ushers the fun times.
2 ounces pineapple juice
1 ounce Aperol
2 Oz rose wine
A slash of club soda
Mix all ingredients in a wine glass, blend the flavors and add ice cubes. Use chilled Aperol and rose wine when making these drinks.
Cherry Aperol Spritzer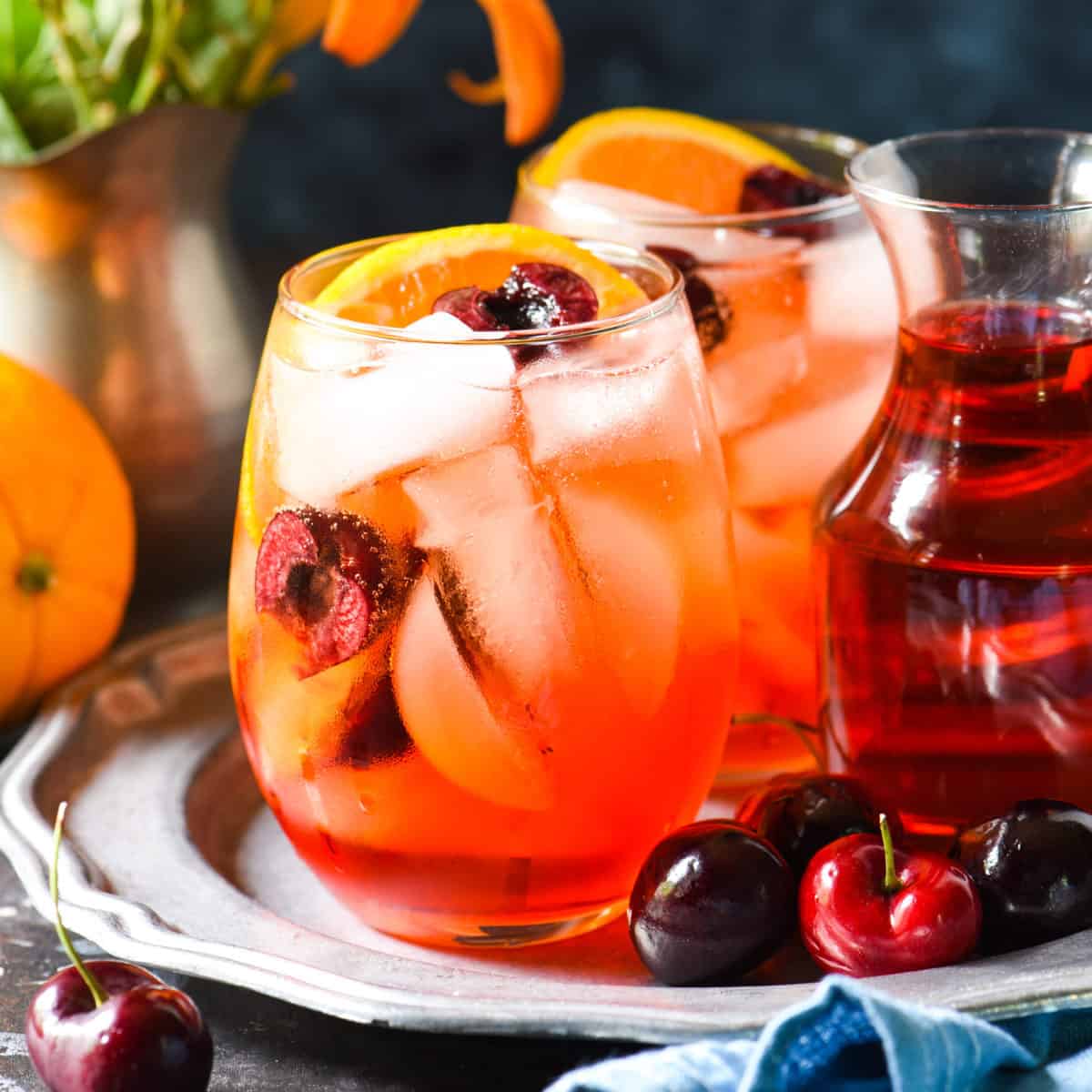 Use a cherry liqueur or cherry juice for this recipe. Using fruit juice instead of liqueur gives an acidic, tangy taste. For a milder taste, you can choose the liqueur. Cherry liqueur comes in various notes: woody, teak, oak, roasted nuts, sweet notes, etc. Pick a flavor of your choice if you choose liqueur instead of cherry juice.
2 ounces cherry juice or liqueur
One teaspoon of powdered refined sugar
1 ounce Aperol
1-ounce tonic water infused with rosemary herbs
A dash of sparkling rose wine
Mix all ingredients with ice and pour into a wine glass. Garnish with kosher salt on the rim of the glass.
Strawberry Aperol Spritzer
Strawberries have a sweet and sour taste. They taste better with Aperol, added sugar, and seltzer. You can add a liqueur to create notes of your choice. Do you want a tangy, tart, sweet, bubbly, or fruity rose flavor? Pick the ratio of the ingredients you use based on how strong, intense, or light you want it to taste—a lovely Aperol spritz recipe made with strawberry for fun summer holidays.
2 ounces strawberry juice
1-ounce sparkling white wine
2 ounces Aperol
A slash of seltzer
Mix all ingredients in a tall glass until they blend, and add ice cubes. Garnish with strawberry slices and leaves.
Grapefruit Aperol Spritzer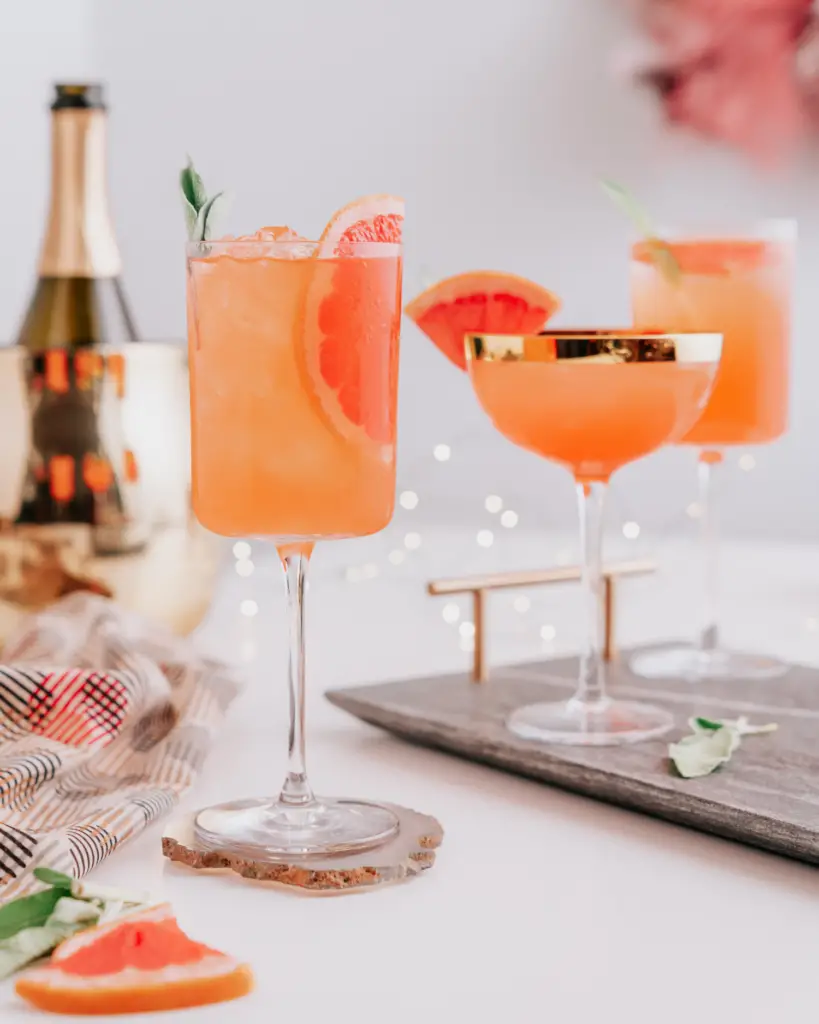 Grapefruit is acidic and tangy in taste. You can choose a lesser ratio of Aperol if you like to balance the taste. To make this cool summery spritzer, you can choose from various ingredients such as simple fruit or flower syrups, orange, lime, or other fruit liqueur.
2 ounces grapefruit
A dash of lime squeezed
One teaspoon of powdered refined sugar
2 ounces Aperol
1 ounce Rosemary infused tonic water
A slash of club soda
Blend all the ingredients in a wine glass and add ice cubes. Add a slice of grapefruit to the glass to garnish.
Lavender Aperol Spritzer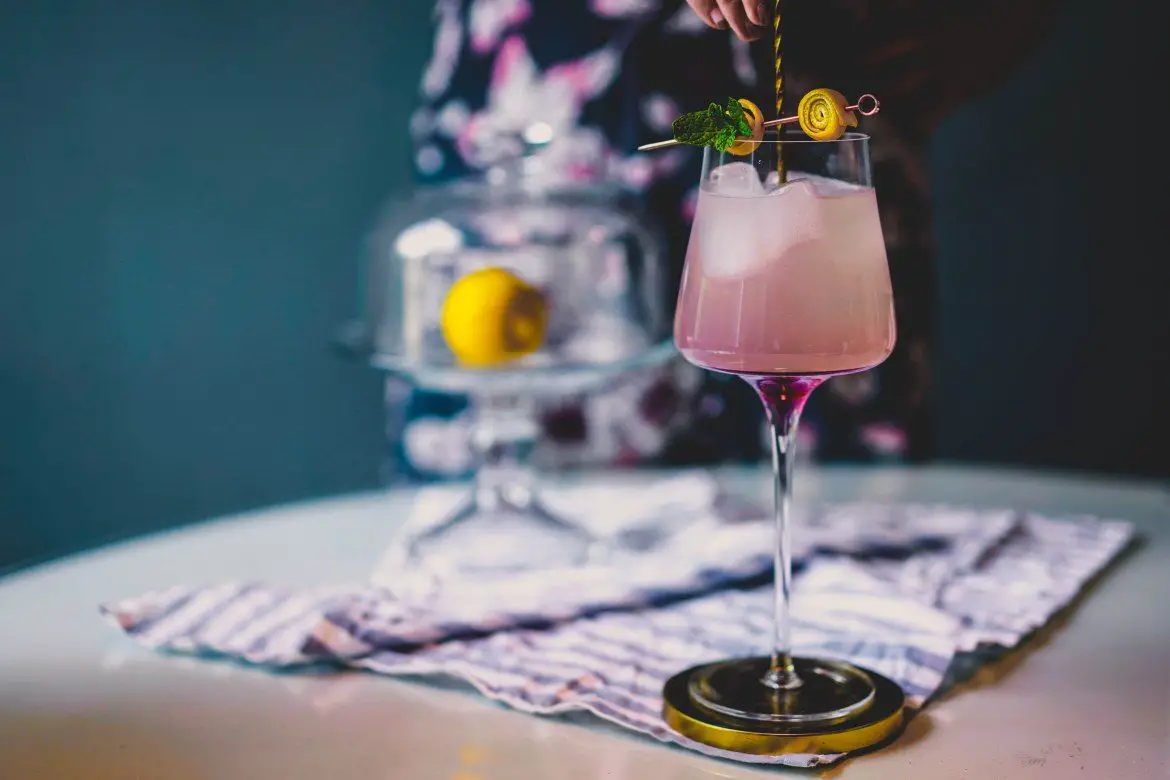 Lavender has a mild taste. If you want a sweet and lesser spritzer, you can choose lavender-infused water, simple syrup, or lavender liqueur.
2 ounces simple lavender syrup
1 ounce Aperol
2 Lemon slices
Two teaspoons of fine sugar powder
3/4 ounces Cointreau
1-ounce club soda or seltzer
1.5 ounces Prosecco
Mix all ingredients, including lemon slices, in a wine glass and stir till everything blends well. Add ice, garnish with a lemon slice.
Evening Cocktails With Aperol
Create drizzly, tart, bitter-sweet notes with cocktails made with Aperol. Choose rum, brandy, mezcal, tequila, or any distilled beverages with wine, liqueur, fruity flavors, or herbs.
Aperol Cocktail With Rum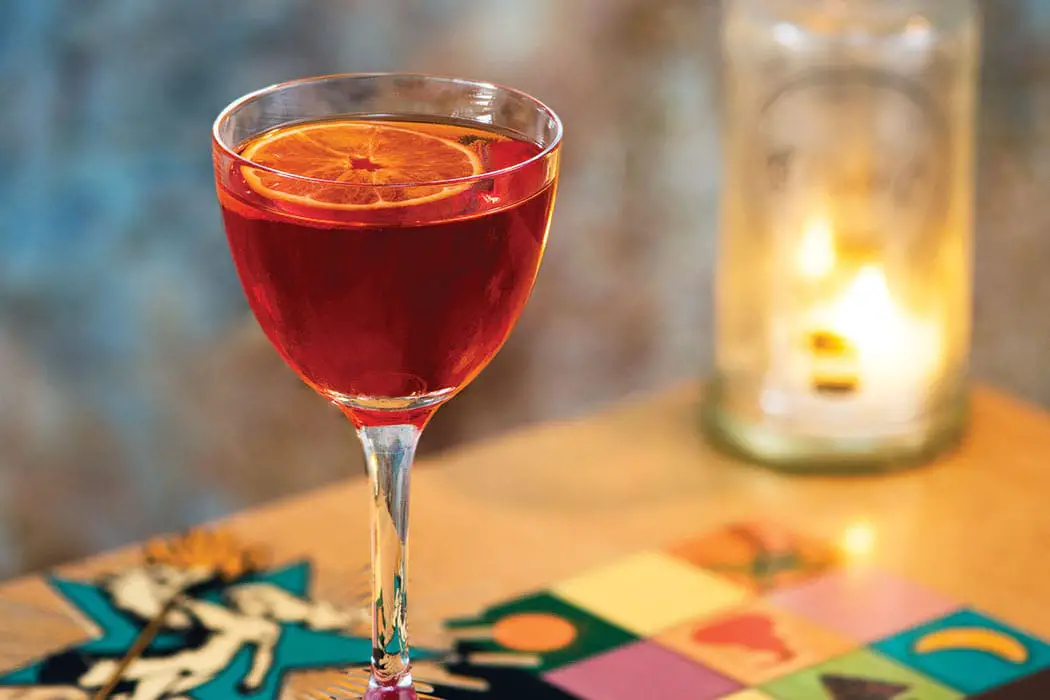 Depending on how intense you want the notes to be, you make or may not use the simple syrup. For a sweetened taste, you can use simple syrup in the fruit flavor of your choice. This is not an Aperol spritz recipe; there is more to Aperol than being used in a spritzer.
1/4 cup powdered refined sugar
1 ounce Aperol
1-ounce banks or shipwreck rum
1-ounce pineapple juice
1 ounce simple plum syrup
3/4 ounce lime juice
Combine all the ingredients in a cocktail shaker for 30 seconds with ice and pour it into a glass after shaking it vigorously for a few seconds. Garnish with ice on the rim of the glass and a slice of lime.
Aperol Fuzz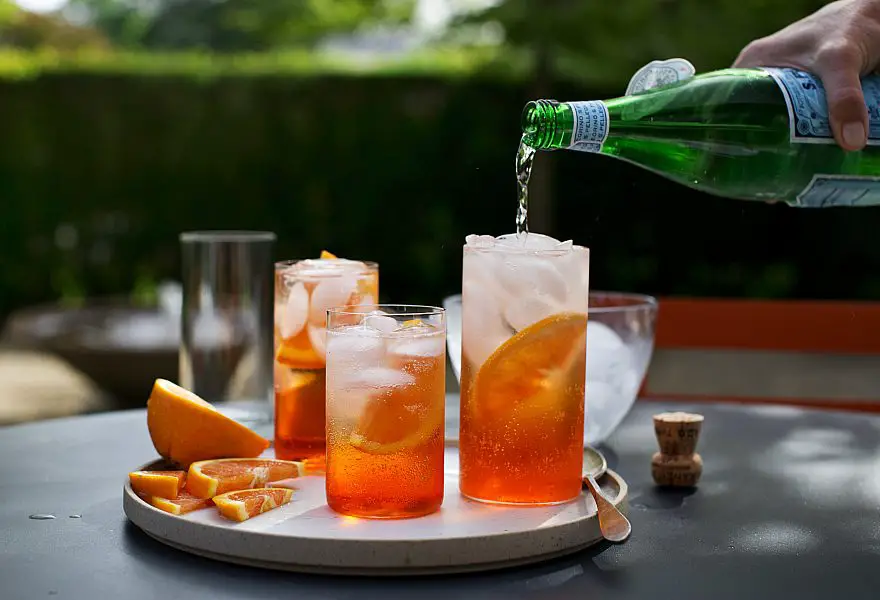 Use your favorite summertime beer to make this cocktail with Aperol. Add a tart tone if you like the intense taste. Thought how the Aperol spritz recipe could be used with beer? This is how to do it.
1 ounce Aperol
1-ounce orange juice
One slice lemon
Crown lager beer
Fill ice in a pint glass, pour all the ingredients, and blend well. Add crown lager beer or any summertime beer of your choice and garnish with lemon zest.
Aperol Margarita
Use a fruity liqueur of your choice and add a dash of tequila of your favorite brand for making this bitter-sweet-earthy notes margarita. Choose tequila with spicy, earthy notes for this recipe.
0.75 ounces Reposado tequila
1 ounce Aperol
1.5-ounce elderflower liqueur
1.2-ounce lime juice
Mix all ingredients with ice in a cocktail shaker and shake vigorously for 30 seconds. Strain in a glass rimmed with kosher salt. Choose a liqueur that suits the taste you like making this recipe.
Aperol With Gin
Use a gin of your choice for fruity or intense notes. Tonic water, liqueur, and Aperol make a cocktail for a fun evening. Use a lesser ratio of Aperol when mixing with gin or whiskey to avoid making it too intense.
1.5 ounces Malfry Gin Rosa
0.5 ounces Aperol
0.5 ounces grapefruit, passion fruit, or plum fruit juice
0.5 ounces lime
Stir all ingredients with ice and pour in a wine or a champagne glass. You can choose the spicy or peppery notes with tonic infused water with herbs and a dash of simple syrup.
Aperol With Whiskey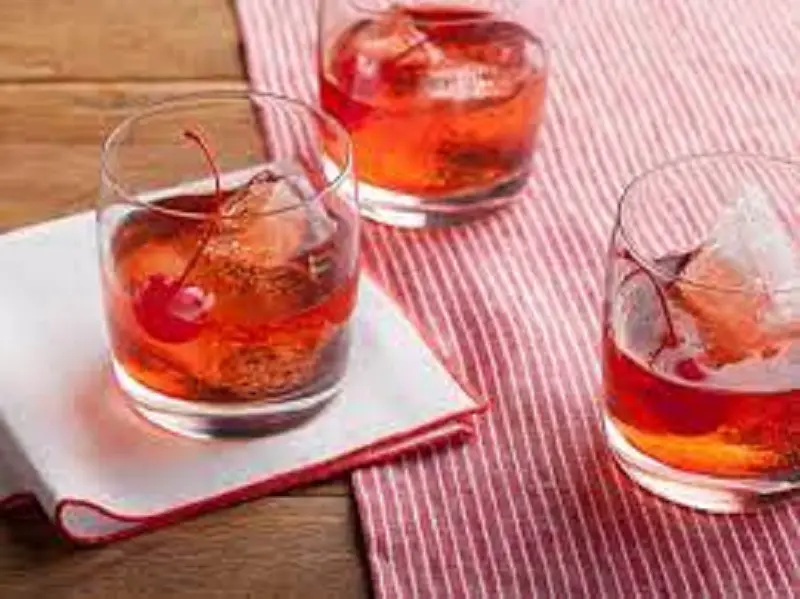 Use a whiskey liqueur, scotch, bourbon, or a flavor in spicy, peppery, and oak notes. Choose the flavor based on the bitter-sweet-spicy ratio as per your taste. As a rule of thumb, choose a lesser ratio of Aperol and add simple syrup to the flavor of your choice if you do not want intense or strong notes.
1 ounce Four Roses or Southern Comfort Whiskey
0.25 ounce Aperol
0.5 ounces Frangelico Italian liqueur
A dash of lemon juice
Mix all ingredients with ice in a cocktail shaker and double strain in a wine or champagne glass. With stiff drinks, you make more than what the Aperol spritz recipe does to your senses.
Conclusion
Aperol spritz recipe can be made with umpteen ingredients to suit your taste. This versatile Italian aperitif blends well with tonic water, fruit juices, beer, whiskey, and any distilled beverage from every corner of the world. Summers are fun with this world-famous Italian aperitif with a bright orange color and bitter-tangy flavor.