How to Save a Webpage as PDF? – Portable document format is the most accessible and common way to deliver and exchange documents independently independent of software, hardware, or an application. The PDF is now in an open-source format, maintained by the International Organization for Standardization (ISO).
PDF can be saved on desktop, mobile, iOS and Android easily. Nowadays everyone uses Adobe Reader or another program on their desktop or smartphone that can make reading included in a PDF file.
How to Save a Webpage as PDF in Chrome?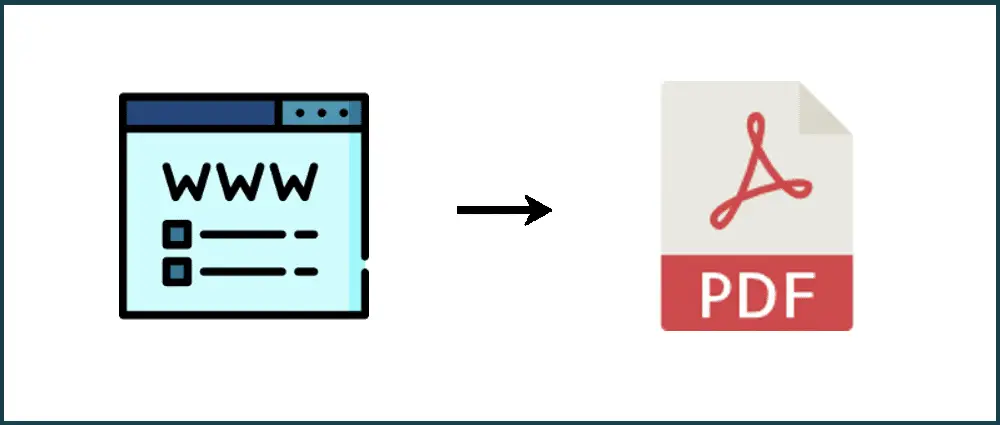 Method – 1
Open the desired page you would like to save.
Click File> Print in the top left corner.
Or else, press Cmd + P (Mac) or Ctrl + P (Windows).
Click Change …> Save as PDF under the 'Location' section.
Rename your desired name on file.
Click the 'Save button to save it to your preferred location.
The PDF saving process is very straightforward and reliable. You can also bookmark your favourite webpage for easy access or directly share a URL to view a web page.
It does not matter if you are using Google Chrome, Safari, Internet Explorer, UC Browser the PDF process is as follows: print, save as PDF and download.
Access customization options before saving your page. You can set the title of the new page, set the margins, and the colour size of your PDF depending on the appropriate browser.
How to Save a Webpage as PDF to Desktop?
Method – 2
Site pages vary, so they may change whenever the site owner deems it appropriate. That is why it can be very helpful to save them as PDFs.
Saving web pages as PDFs makes it easier to access pages when you are offline and has reliable reference when you do not have an internet connection
Saving a PDF means that you have a permanent copy of your file in case the file owner makes major or deletive changes or maybe it gets lost somewhere.
Here are some ways to help you:
Open your favourite page you want to save.
Click the three dots in the top right corner of the screen to scroll down the browser menu.
Go to the drop-down menu.
Select 'Print' from the drop-down menu.
A print settings window will appear. Select "Destination" from the first drop-down menu.
Change the following option to 'Save as PDF'.
Click 'Save' and wait a few seconds for the 'Save As' window to appear.
Name the file and select the desired location for your file and click on 'Save'.
How to Save a Webpage as PDF on Android?
Method -3
There are times when you stumble upon an unreadable site reading site, and unlike bookmarking, you may need to save that page as a PDF (to send the archive to the first printer's office).
I will be showing the Pixel 3, using the latest Android Pie emphasis. This cycle should be broken into many gadgets, however, no doubt the application will have to be presented to your printer.
For example, in my organization, I have a strong Brother Printing organization, so I was introduced to the Brother Print Service Plugin. Once you have notified that, try setting up a printer (by default), so printing is accessible to your gadget.
For everything to be in place, the Print option must be accessible from the menu. Open Chrome on your Android gadget, go to the page you need to print, tap the Menu button (three dabs in the top right corner), and then tap Share. If you do not see the Print option available, you need to reset the banners of the Chrome app.
Here are some ways: –
Open Chrome on Android.
Access your favourite webpage page you want to convert and save it into a PDF file.
You will select menu options with three dots on them.
Select the sharing option from the specified list.
Select the 'Print' option within the share window.
Select printer to 'Save as PDF'.
Tap the 'Print Preview' option to view print.
Click on the 'Save as PDF' button and select the location you want to save the file.
That's all. That's how we can save a page as a PDF in our Android gadgets. You can choose a PowerPoint and share it using chrome Android for informing and using books.
Method – 4
With so many web and resources cut off from converting a page into PDF on a PC but with the advent of flexible functionality for large phones and on-screen tablets, people now tend to search for ways to make direct changes to the gadget.
Also, touch screen input makes the process of defining and adding comments to PDF records easier and better.
URL is the most expensive and best way to convert over the page in any Android application into a PDF record. There are two ways the URL can be converted to PDF.
The main way to send an application, type the URL you wish to change (via HTTP: //) and press the convert button.
The application will start to be modified and whenever that is done, it will give you a catch to open the PDF. Once you've done that, send it to your gadget's SD card to save the document.
Instead of naming a URL, you can also sell it from your system while surfing the web. Search offer options on your specific Android application and render it with the UrlToPDF program in a rundown.
Check out the effective solutions by Sleck.net if your Windows Key is not working.
The app will launch, pre-programmed with a submitted URL which you will be able to edit and save as a PDF. In the application settings, the client can set production angles such as record base, image quality, and so on.
So that UrlToPDF could be used to create a PDF of any web page on Android.
How to Save a Web Page as PDF to IOS?
Method- 5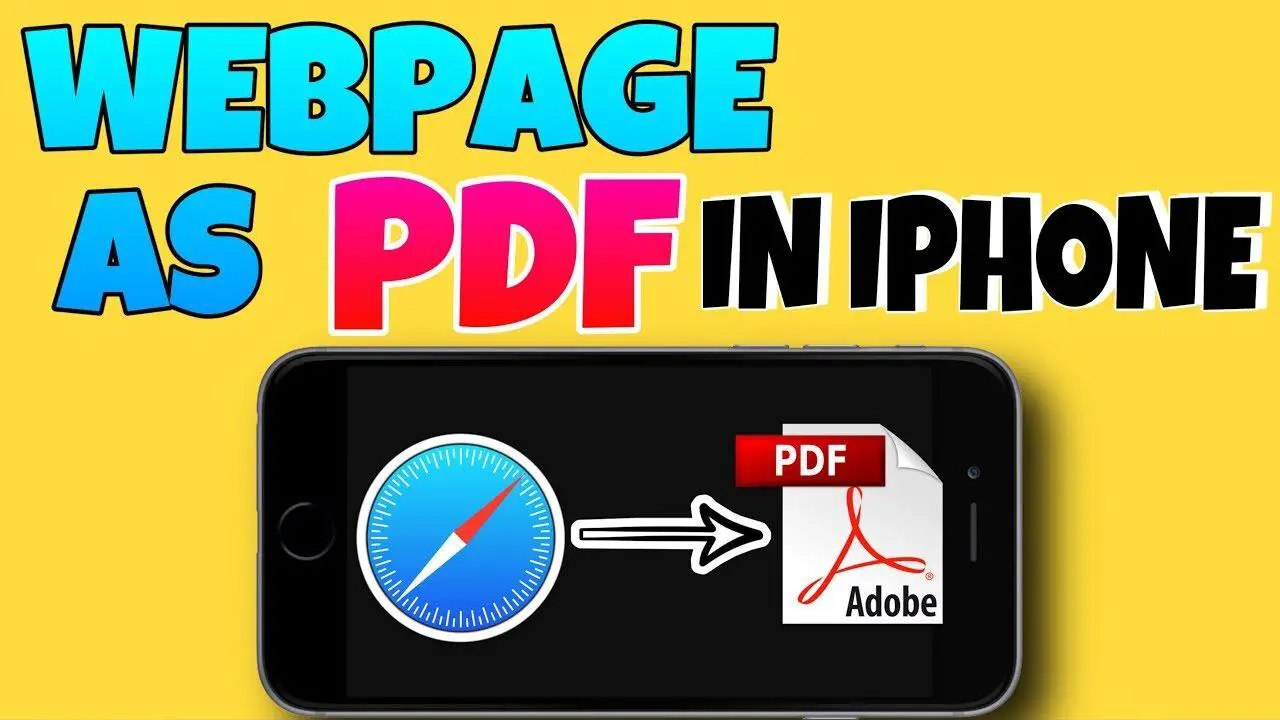 Starting with iOS 9, iPhone clients have had the opportunity to store a site item in the iBooks app, designed to be called Apple Books on iOS 12.
Converting a site page to PDF is not difficult to do! Whenever you convert an HTML object to PDF and save it to iBooks, you can print it, email it, or submit it via AirDrop.
To improve the environment of your PDF, save a page from Reader Mode; that way you won't have to manage all the promotions from the web page you save and you can easily save what you need.
Bookmarking a page in Safari for iPhone or iPad does more than just save the page URL in a customized paper envelope brush – and if you end up losing your organization, dragging a bookmark will only give you an error message.
The splendourendourOS study list includes that it can take a usable image of any page, save it at the end of your handset for offline disconnection, and sync it with all other iCloud related gadgets.
To save a site page in your reading list, simply open the page in Safari, tap the Action button (squared with a bolt) in the lower part of the screen, then tap Add to List.
To open your reading list, tap the Bookmarks button (a catch that seems to be the easiest to read), then tap the Read list tab (the icon resembles a few perceptual mirrors).
Here are some ways:
Open Safari.
On the iPhone, tap the compass icon on the base option to open the birth system. On the iPad, tap Browser in the sidebar.
Navigate to the page you want to save.
Tap the extra option in the top right corner of the screen.
Select the 'Save as PDF' option.
Select the location you want to save the downloaded file.
The document is saved in an automatic download folder.
You can access the file using the download folder.
Frequently Asked Questions
Q1 Is it easy to convert PDFs and my documents into web pages?
While the choice often relies on the concept of a PDF report, general web pages are easy to make and keep accessible. This applies especially to accurate archives, such as buildings. Website owners should be willing to do all the content as well as site pages unless there is a compelling reason to offer the item in some content.
Q2 What resources help to create PDFs available?
Adobe Acrobat DC assists content editors to create available PDFs. It is a standard PDF editing software, which can be downloaded for free.
Q3 How do I convert my forms into web pages?
When embedding content from a PDF record on your page, the layout of the PDF content may vary many times when it is attached to the site page manager. It is important to take care of the formatting errors while converting PDF records to HTML. One of the best way to tackle the same is by converting PDF to rich pre-embed content.
Q4 Why convert PDF records into HTML site pages?
Reports submitted to your site fall under 'web content' and therefore must comply with Accessibility rules. The easiest way to follow the rules that include records is to convert them to an HTML (same) page.
Conclusion
While the choice often relies on the concept of a PDF file, general web pages are easy to make and keep easily accessible. Webmasters should prefer to create content such as web pages unless there is a compelling reason to provide this alternative. Webmasters can also provide content on the page as well as a PDF, with the available PDF access to the actual page.
So PDFs are especially useful for other business organizations. It doesn't matter if you are invoicing customers, keeping client records in a trusted organization, or sending important reminders, you can be sure with PDFs that individual reviews of the report will be considered as scheduled.
You can use your archives as PDF records are written. Labelled PDF documents make it easy for screen users and other enhancements to help determine the application for logical understanding and track record as it allows content to be fully deployed when using mobile phones.