Wonderful Ideas for Gifts for Grandparents
Fortunate we are who have grandparents at home to pamper and bless us with their whole heart! With their knowledge and experience, they guide us to the right way in life. Grandparents' love is one of the finest things that you can always cherish. Being the friend, philosopher, and guide in our life, they too deserve our love and reverence. And the best way to show our love to them is by buying some beautiful gifts for them.
Several gift ideas you will find online. A wide range of gift options is available on various e-commerce sites as well. You can use these ideas to gift them on their birthdays, marriage anniversaries, Christmas, etc. Let's know about some of the most beautiful gifts for grandparents.
Matching Mugs: Beautiful Gift Ideas for Grandparents
What else can be better than a pair of beautiful cups as gifts for grandparents? Most of the grandparents love to relax with a cup of tea or coffee. A matching pair of mugs is enough to make them happy and content.
Photo Frame- Collections of Memories
Photos are the best way to cherish memories. You can simply gift a photo frame containing your photos in it. You can also gift a beautiful photo collage frame to your grandparents. Surely, they have gathered lots of memories throughout their long days on earth. Create an appealing collage of photos accumulating all of the memories. Add photos presenting different phases of their lives. For example, you can choose photos of their young days when they were energetic and vibrant.
Oh, yes! You should also attach the group photos of your family. Think about a loving photo of you, your parents, and your grandparents holding each other's hands! Share the warmth of love through the beautiful photo collage.
A Pair of Rings: Symbol of Affection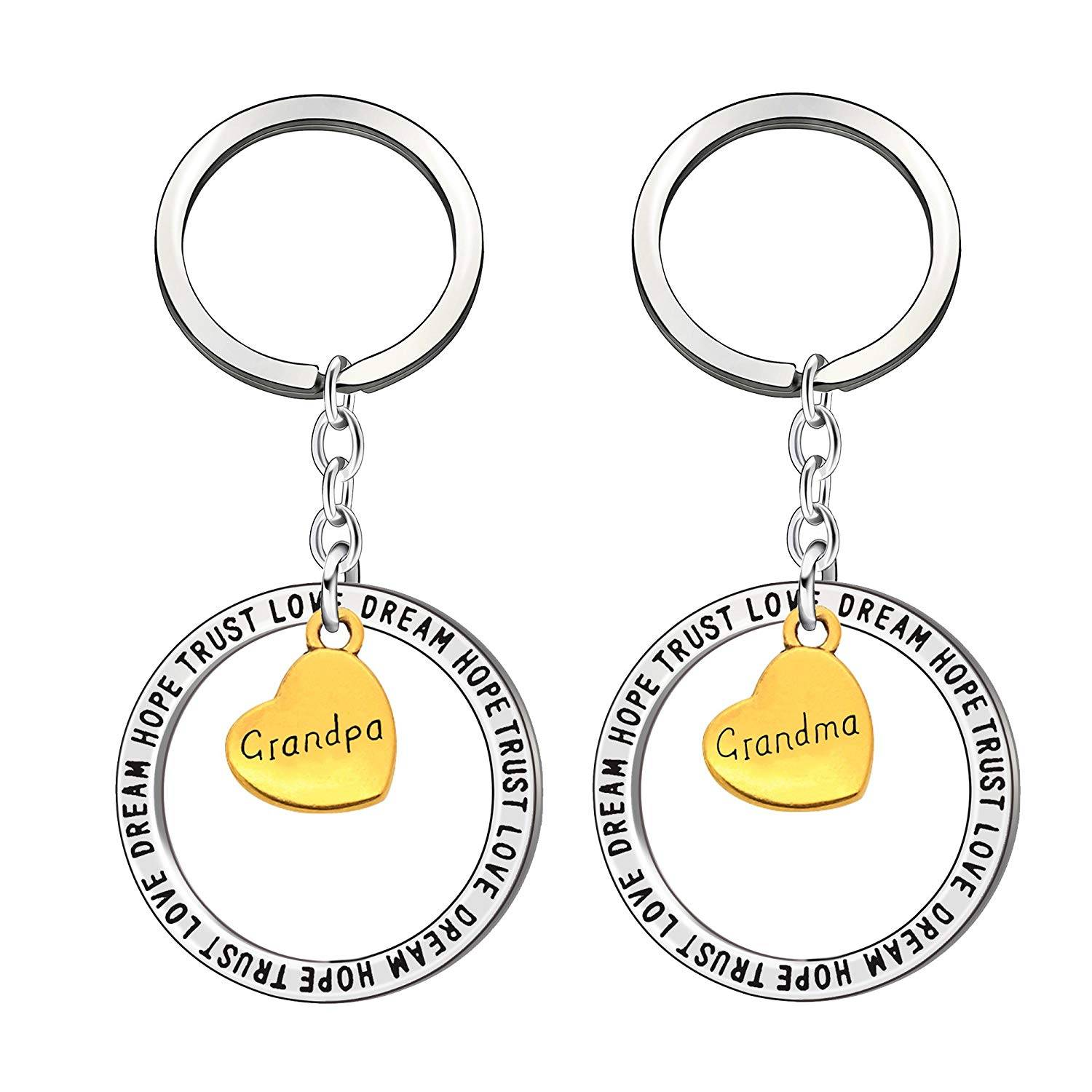 Simplicity has its own elegance. A simple pair of rings mean a lot to the loving oldies of the house. Gift them beautiful rings showcasing your affection for them. They will definitely gaze at the rings in their leisure time and smile. In their old age, they deserve this much happiness. So, make them feel special with this simple gift idea. You can gift a beautiful pair of finger rings on their marriage anniversary. Keyrings are also there. Go for a simple yet classic pair of keyrings with beautiful quotes written on them.
A Family Tree Frame: Evergreen Gifts for Grandparents
What else can be better than a family tree when it comes to gifts for grandparents? You can buy ready-made templates for the family or can create them by yourself. For a readymade template, you just have to write down the names of the family members on the given spaces. However, handmade gifts are always the best. So, create a beautiful family tree theme all by yourself. The efforts will show your love for the grandparents. Attach the names of your family members as per the hierarchy on it. It will look more attractive and perfect if you add pictures of them. Write down an impressive quote on it reflecting the importance of your grandparents in your life.
To know how to make a family tree, click here.
A Customized Pillow: Soothing yet Elegant gifts for grandparents
Our bed is where we relax at the end of the hectic day. And for grandparents, the bed is the place where they spend lots of time relaxing on their own. Then, what if we gift them a cozy pillow specially designed for them? Whenever we think of gift ideas for grandparents, the pillow is a common choice. It gives the comfort and warmth of love at once.
So, let your grandparents spend their days in a warm ambiance of love and affection. Gift them a customized pillow! You can imprint their photos on the pillow. Or else, you can write down your favorite lines for them on it.
A Snacks Jar: Unique gift idea to enjoy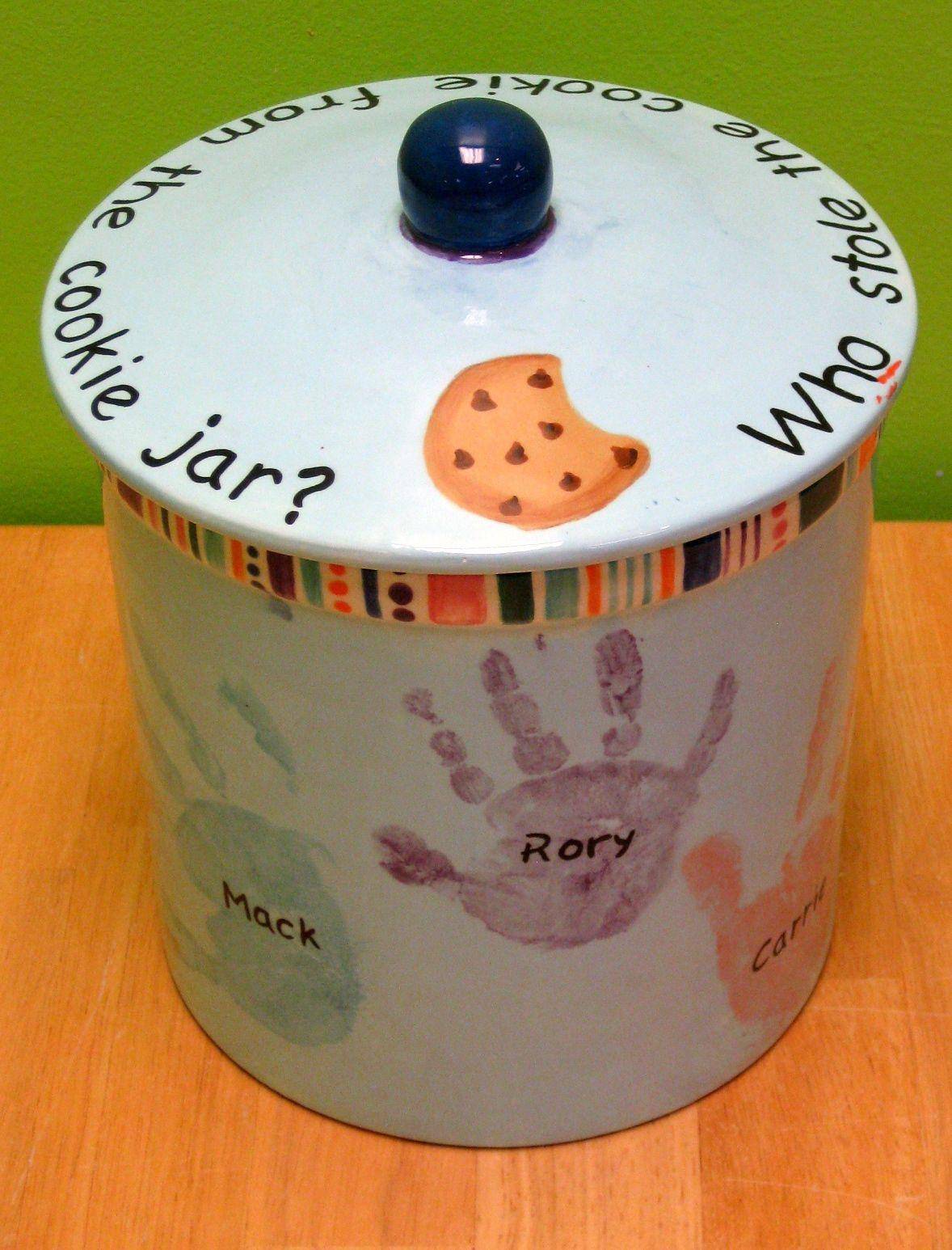 You most probably often see your grandma preparing cookies or baking cakes for you. Grandparents love to spend their leisure time cooking and baking for their family, especially for their adorable grandchildren. So, isn't it a wonderful idea to gift them a fine snacks jar? They can use the jar to keep the snacks for future use. To make the gift more precious, you can write down some good messages on it wishing them good health and happiness.
A Cozy Pair of Socks: Gift that Brings Warmth
Due to old age, grandparents tend to feel cold often. And on winter days, they need more warmth. So, let's gift them a beautiful pair of socks that presents our love for them. With the socks wearing they will surely feel the cozy warmth. This is one of the wonderful gift ideas for grandparents to strengthen the bond between the grandchildren and grandparents. You will find customized pairs of socks as well where you can add messages on your own.
Bookmarks for Grandparents: A Classic gift idea
When it comes to spending leisure time, you will see your grandparents holding books in their hands. A creative bookmark, therefore, can be the best gift for them. You can buy it or can create it by yourself. You will find a wide range of variety for bookmarks with grandparent themes. Choose your favorite one from them. And if you are creating it by yourself, you will find multiple tutorial YouTube videos for bookmark creation. Get ideas from the videos and make the best bookmarks for your grandparents.
Handprint on the Board: Adorable gifts for Grandparents
Amidst the usual flower bouquets, dresses, etc. Let's think about something out-of-the-box as a gift. Handprints are gifts that are personal and enriched with the pure essence of love. It is a one-of-its-kind gift that you can give to your grandparents. Simply, your hands on the pool of liquid colors and place it on a hard paper board. Frame the imprinted handprint with an artistic border around it. You can also get ready-made handprints on boards. Find your favorite one among them.
Artwork Gifts: Let grandparents enjoy the art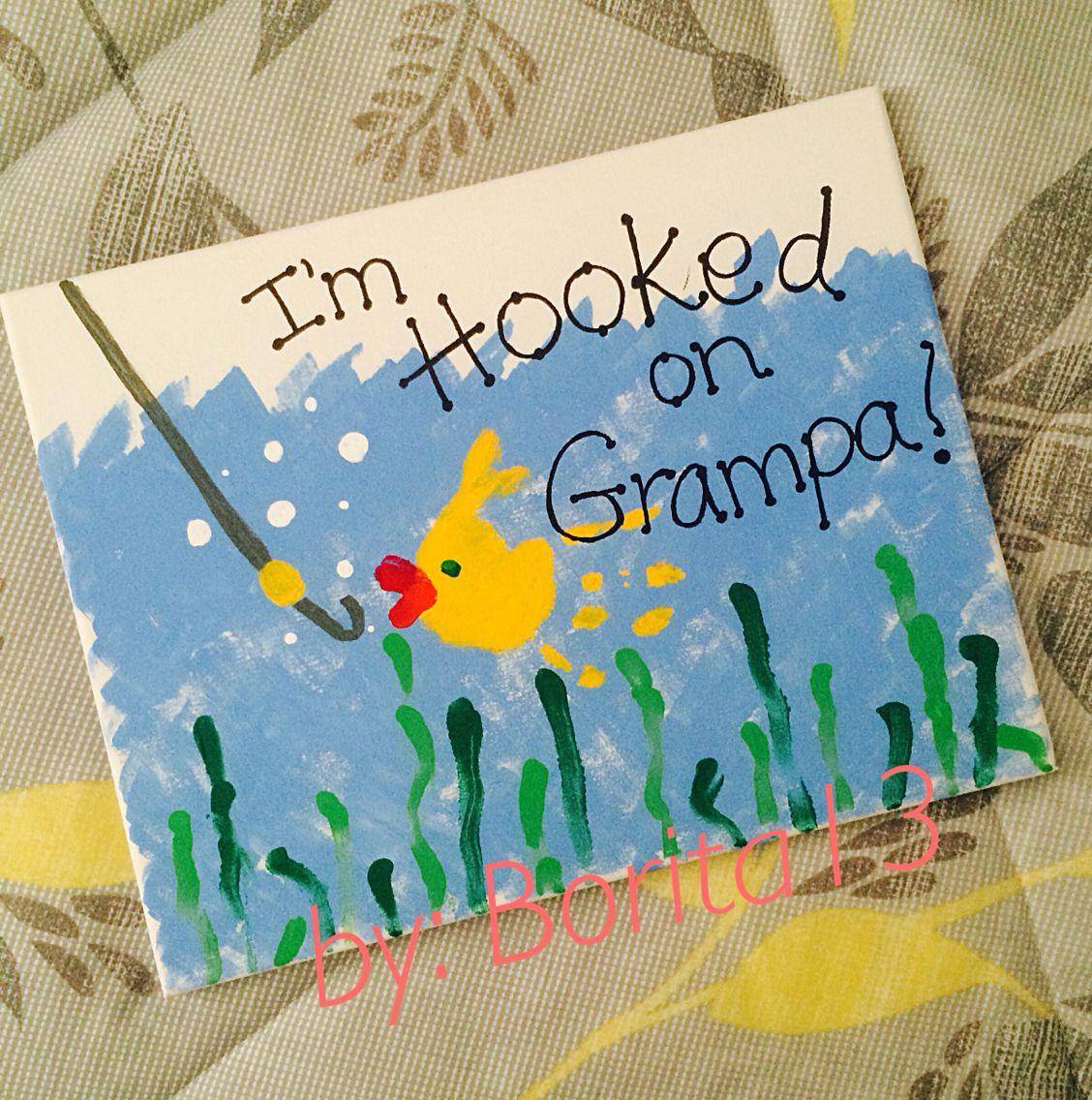 Most of the grandparents are admirers of art. Being from the previous decades, they happen to be art-lovers. So, let them cherish art through your gifts. Create a superb artwork presenting your love and reverence and gift it to them. You can also buy customized artwork. But, grandparents often love handmade artworks. So, think about creating an artwork gift on your own.
Bottom the Line
So, here are the gift ideas that you can try for your grandparents. Well, every grandparent is unique. All of them have their different choices; and preferences. So, consider their likes and dislikes while buying gifts for them. you can gift them on special occasions like Christmas, New Year's Eve, etc.