Decorate Your Home with Fall Chalkboard Ideas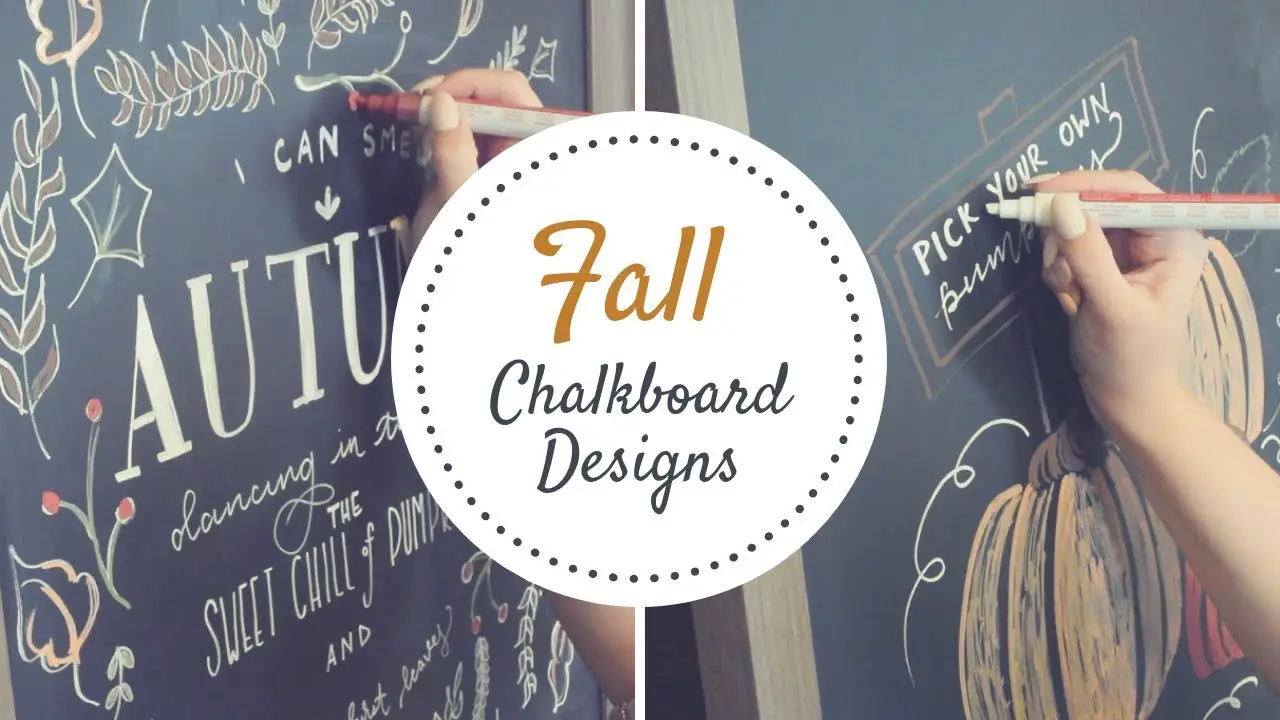 – "What should I do on a fall date?"
– "How do you decorate a fall décor?"
– " What is trending for fall décor?"
The nearer the fall days come, such questions are coming up. People are concerned about how to celebrate the fall with all of its pomp and luxury. Among all the questions, one question is, what are the best fall chalkboard ideas?
Chalkboard art is not a new trend. It has been a common type of décor often seen in restaurants and shops. Also, sidewalk art often includes chalkboard art. Now, when fall is near, learning some interesting chalkboard ideas for home is a wise idea.
So, here we will discuss some of the fall chalkboard ideas you can try at your home interior, shop, restaurant, or the sidewalks near your gate.
Amazing Fall Chalkboard Ideas to Mesmerize your Guests:
It is not tough to decorate the chalkboards. You have to have a creative mind and keep it all open. During fall, there are multiple subjects that you can incorporate into your fall chalkboard ideas. Here, a few glimpses of it are shared below.
1. Use quotes: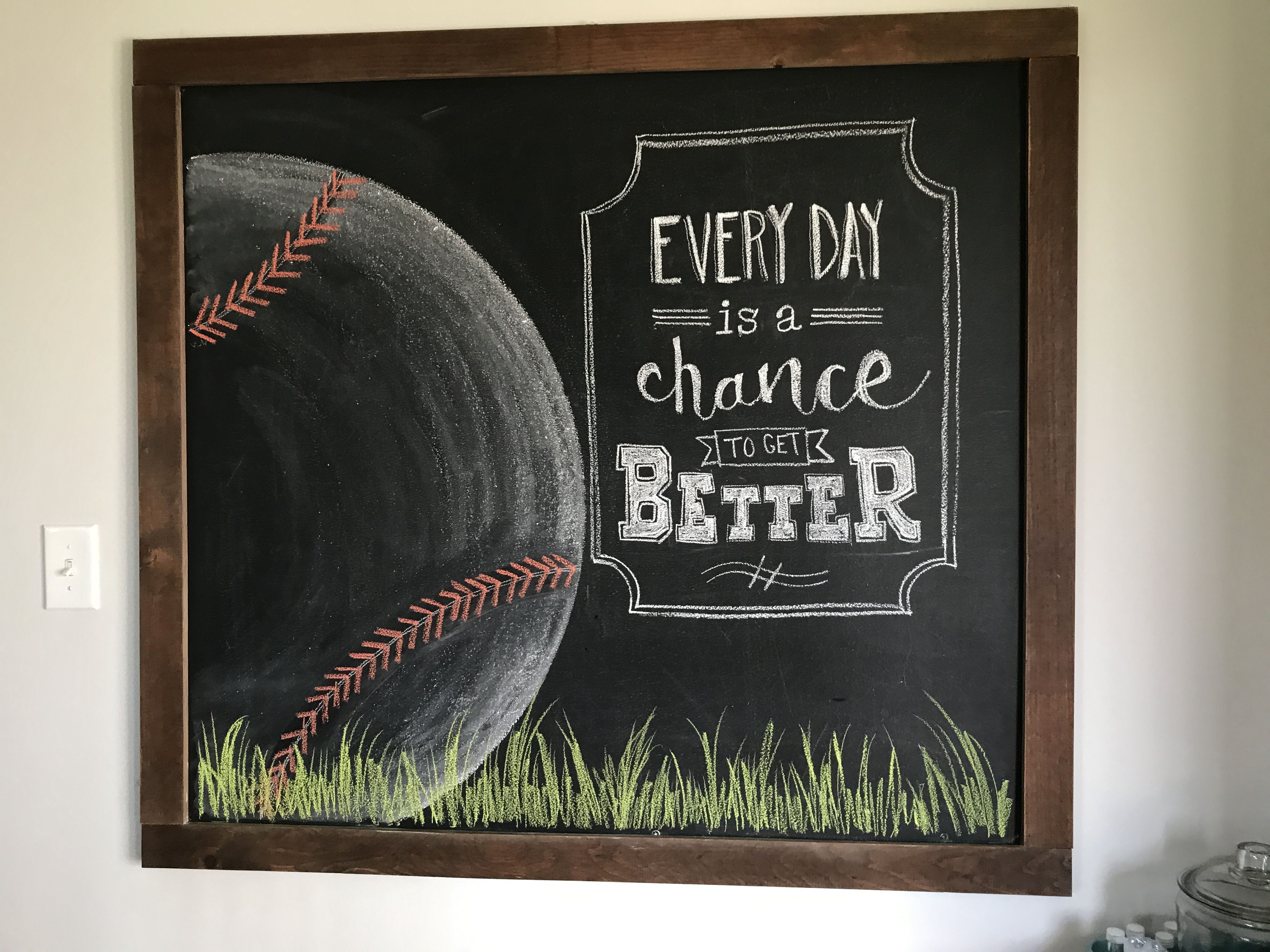 From motivational words to literary quotes, there are many exceptional fall chalkboard ideas with different quotations. After all, it is fall time. A time to cherish your good moments!
On the one hand, you can use quotes from famous people, random motivational thoughts, and daily inspirational quotes. On the other hand, you can write down simple thoughts on family, friends, and relationships.
Or, you can explore the intricacies of life through the quotes. You must remember to make the guests smile and contemplate whenever they look at the chalkboard.
2. Simple pumpkin: 
How can we forget pumpkin in fall? It should be the staple design for fall chalkboard ideas. Isn't it? Well, among different decorative ideas with pumpkin, you can design a pumpkin without any pomp and luxury of other designs.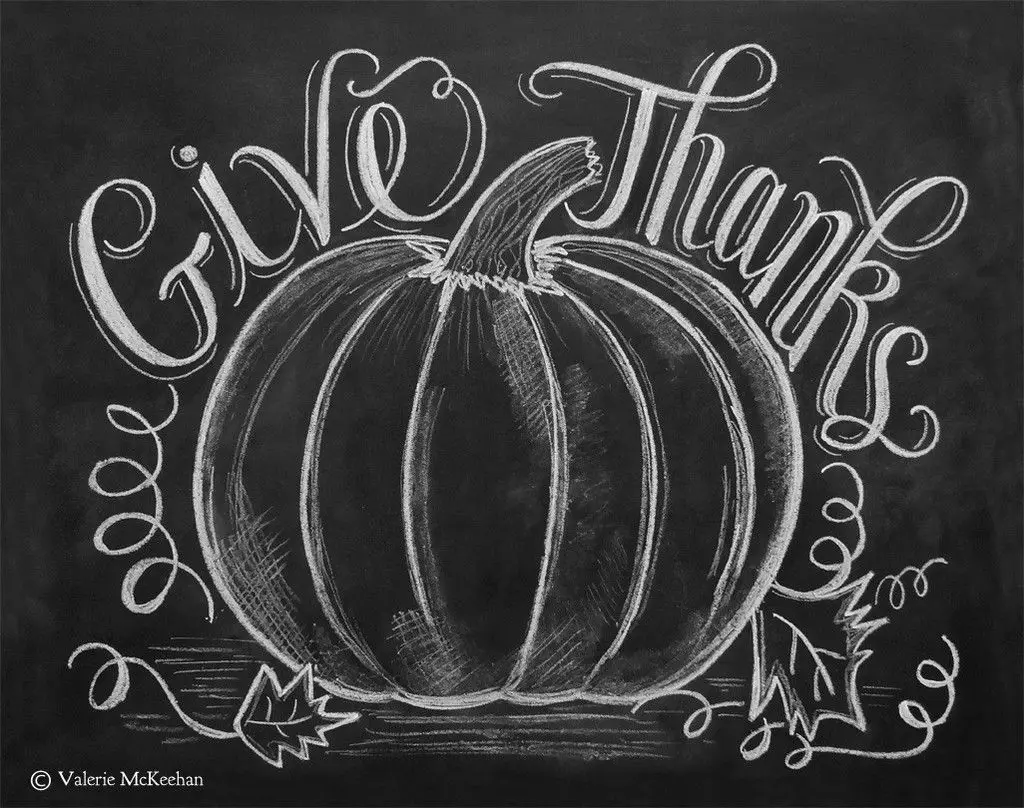 You can draw pumpkins of different sizes. Or, you can draw one or two pumpkins with A "FALL." Or, you can write "GIVE THANKS" with an image of a pumpkin.
I found another interesting way to draw pumpkins. You can scribble "It's Pumpkin Time!" with a large pumpkin image. By the way, you can use different colors to fill the pumpkin sketches.
3. Decorative sketches:
From rhythmic mandala art to simple festivity designs- you can try different themes for decorative sketches. The main purpose should be decorating the chalkboard like never before.
It is one of the popular fall chalkboard ideas. Since it is a time for festivals, one can enjoy the joyous vibe through the decorative sketches. You can design a simple peacock or a floral bouquet, or scenery.
4. Cartoon images:
Who does not love adorable cartoon characters? Especially when you have children at home or welcome children to your home, such designs will be the best treatment for their eyes.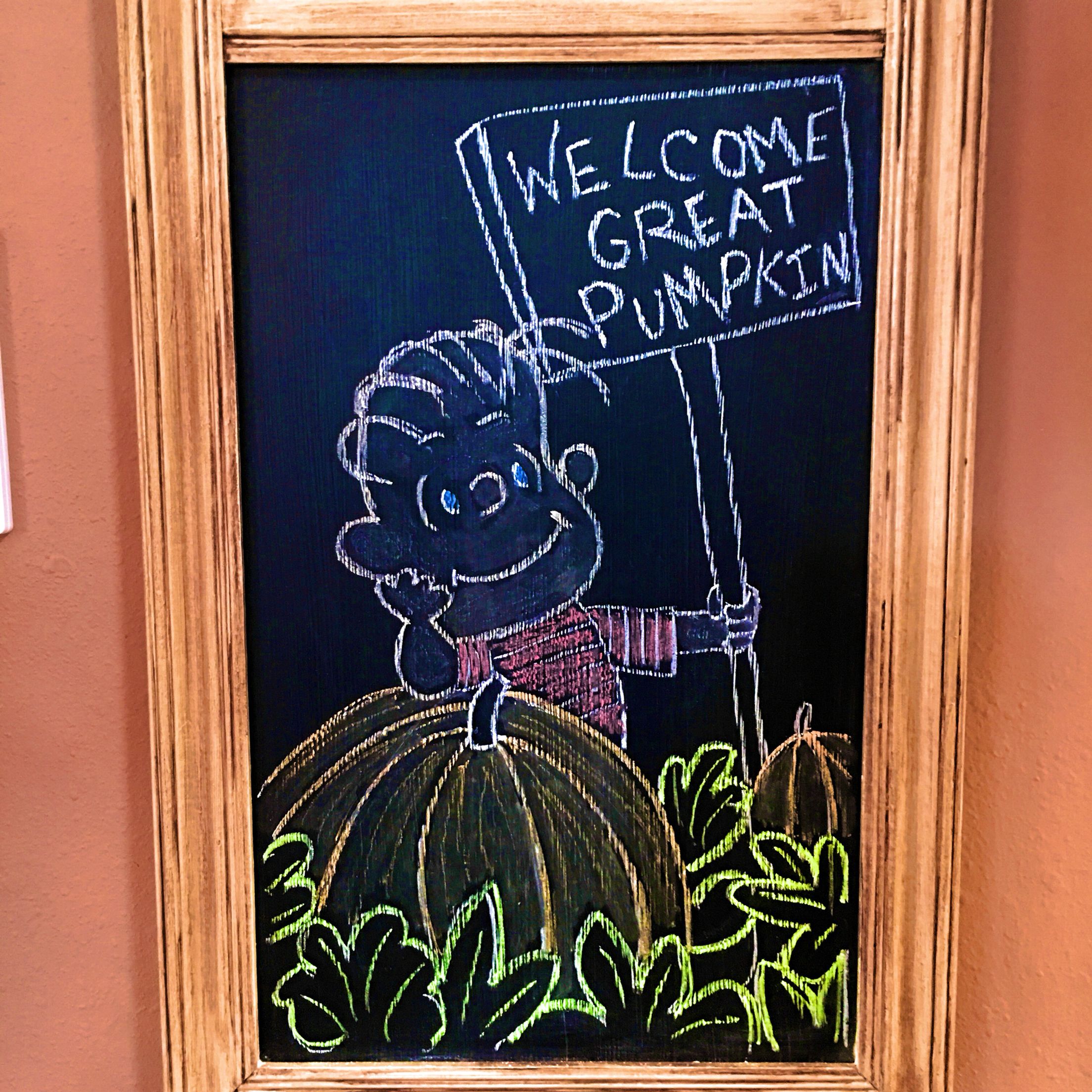 Among cartoon characters, you can go for Mickie Mouse, Donuld Duck, Oggy, and many others that the kids love. (Ssshh! I love them too. :))
Oh! Yes! I love the idea of using a combined picture of Tom and Jerry. Isn't the duo best?!
5. Fall-special leaves with pumpkin:
The draw leaves with the pumpkin if you do not like to use only the pumpkin as a decorative sketch on your chalkboard.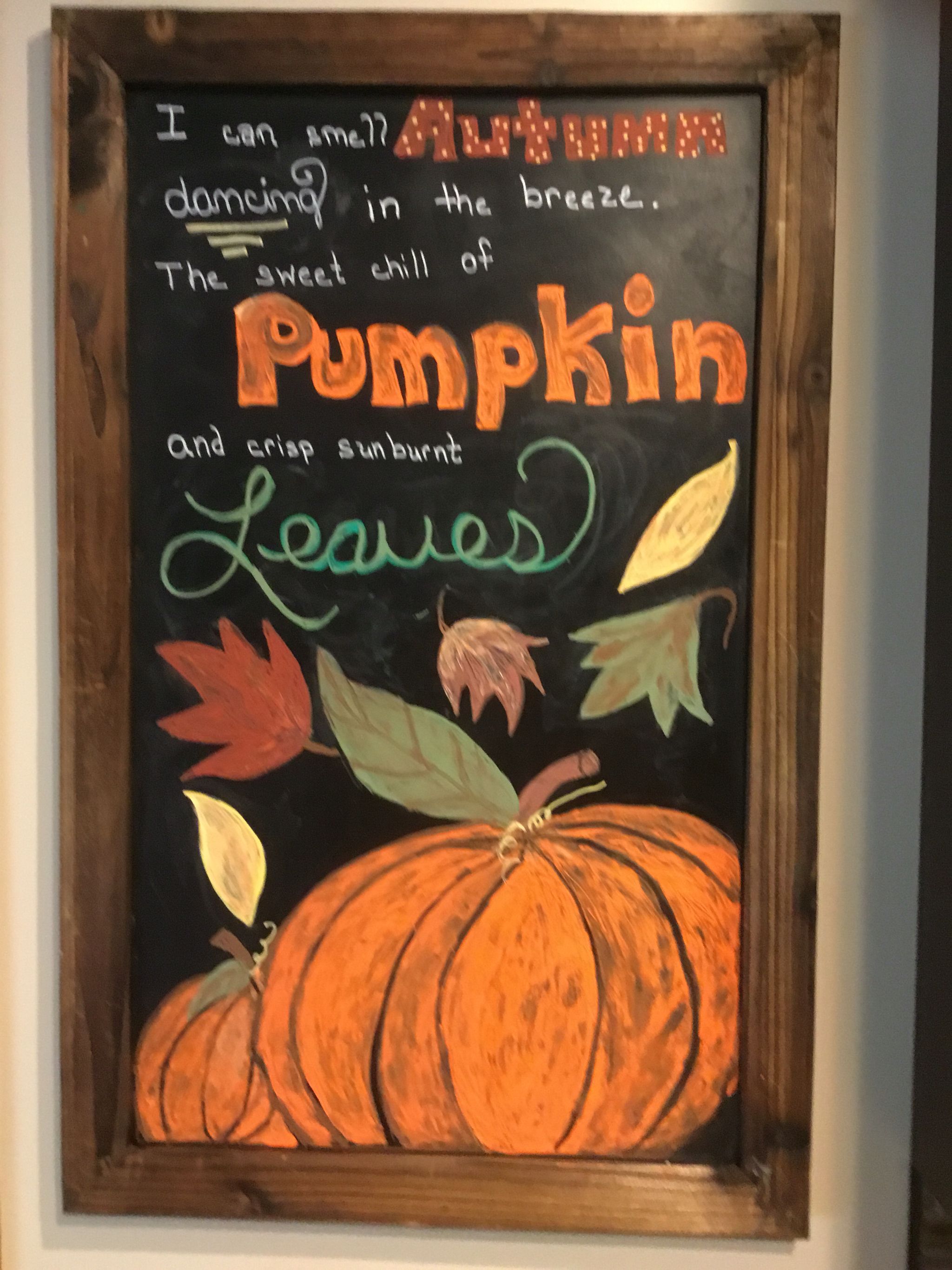 You can try incorporating autumn leaves with the colorful pumpkin sketches.
Either you can draw the pumpkins peeping from the autumn leaves. Or, you can draw many pumpkins of different sizes and draw three to four autumn leaves amidst that. You can write a fall-special welcoming note for your guests to make it more interesting.
6. Thanksgiving:
You can specifically focus on the festive mood of thanksgiving. It is a time that comes during the fall season every year. On this occasion, we enjoy moments with our loved ones. The days are supposed to be dedicated to sharing gratitude.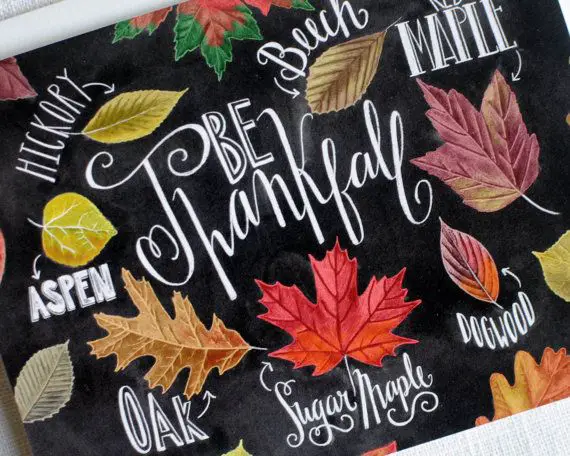 As the year is going to end, it is time to forget the grudges and spread positive vibes. This concept should reflect in your fall chalkboard ideas. You can write a beautiful "Thank You" note and some decorations.
7. Sunshine sketch: 
Try some new designs if you are bored of all these pumpkins and apples. Apply sunshine designs on your chalkboard. It will look elegant; trust Me! You can create a beautiful, bright vibe with it. Make sure to take time and draw the sun.
Or, you can use an interesting chalkboard idea! Write "SUNSHINE" on the chalkboard and decorate it with sun rays.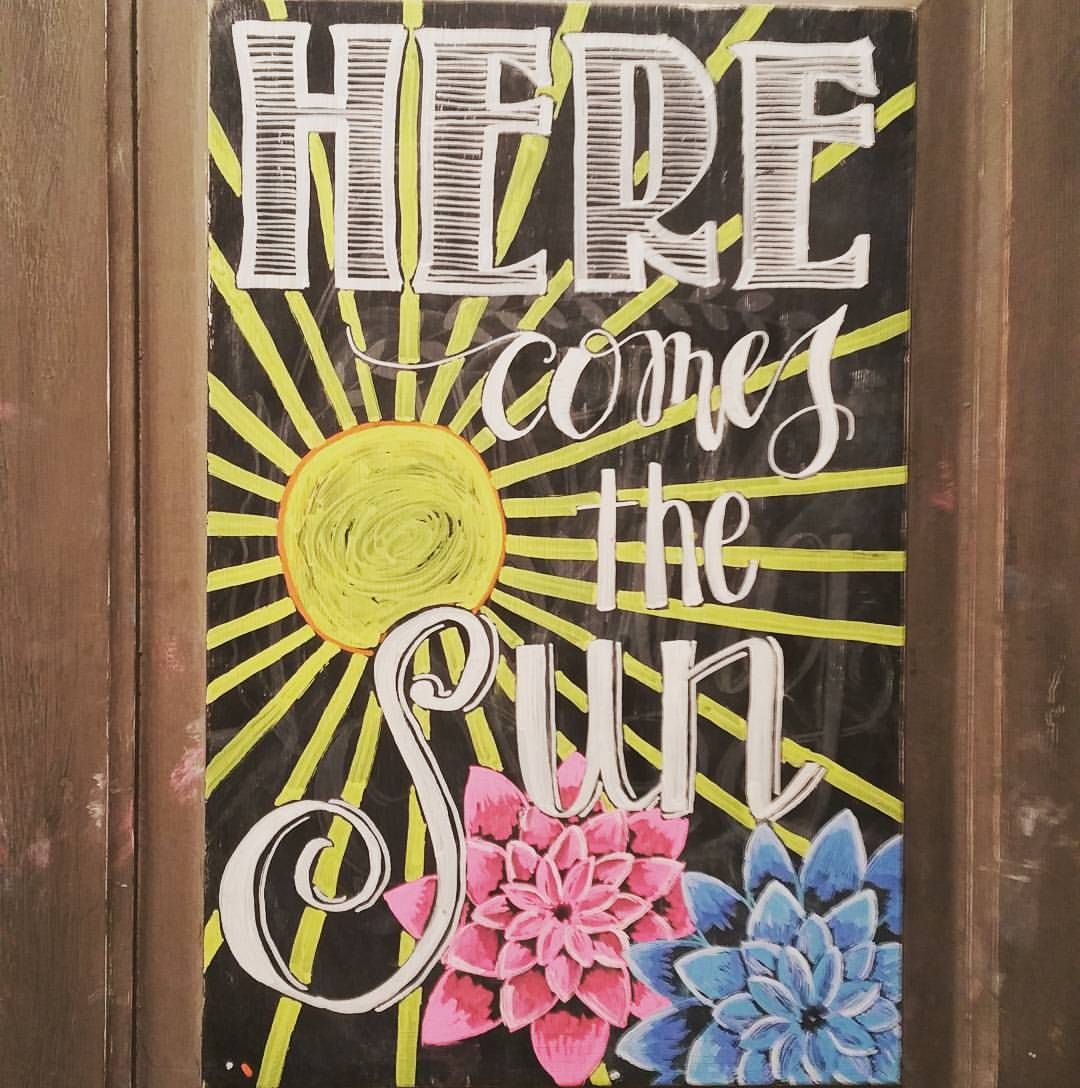 Or, if you are decorating it for any of your special guests, you can write, "You are My Sunshine." with beautiful add-on decorations.
8. Fruits and pumpkin:
Fall includes harvesting as a significant part of it. From apples and pumpkin to many other fruits and vegetables are available then. Before winter arrives, it is time we celebrate our harvesting season. So, you can incorporate it into the fall chalkboard ideas.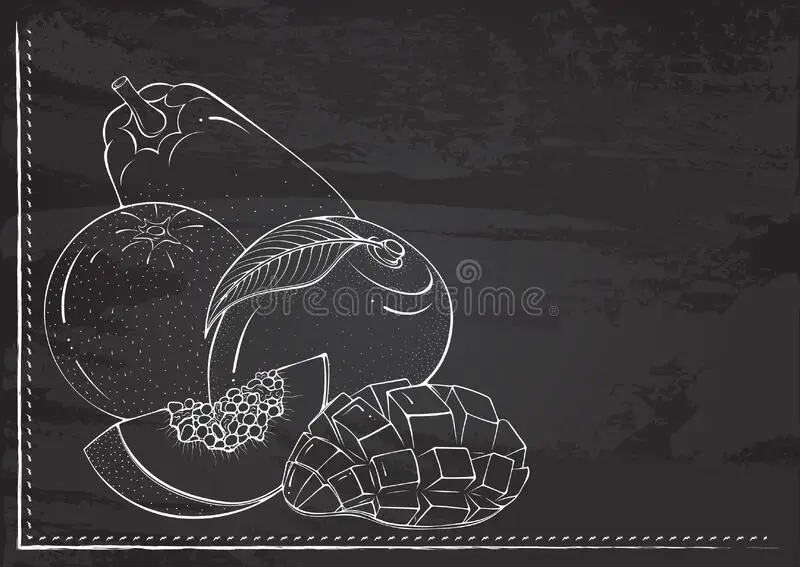 Use multiple sketches of different fruits and vegetables to decorate the chalkboard piece. If you are a floral person, you can use floral designs, fruits, and veggies. Indeed, it looks graceful and attractive.
9. Foods and festivity:
Fall is a time to cook different delicacies, from pumpkin pie to different cakes and pastries. So, why not use the food designs on the chalkboard? The festive mood of fall must be reflected in the versatility of food.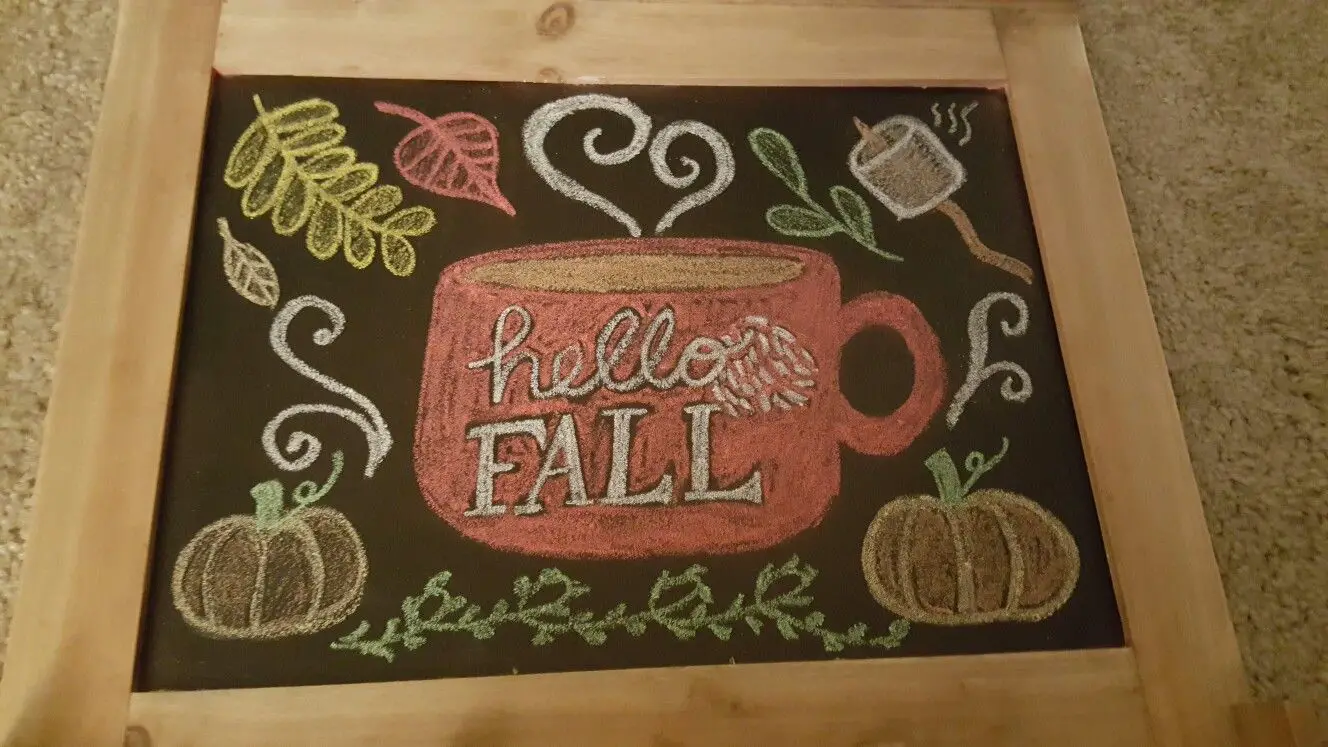 If you ask for fall chalkboard ideas depicting this concept, we suggest drawing a pair of pastries with a well-lit candle in the middle. Write down "FALL is HERE." above the pastry image. Or, you can draw some pies along with festive banners.
10. Welcome fall taglines-:
A simple "HELLO FALL!" is the best if you want some simple yet elegant design. Or, if you want to decorate the board with some interesting decoration, you can write down some more unique welcoming taglines for fall.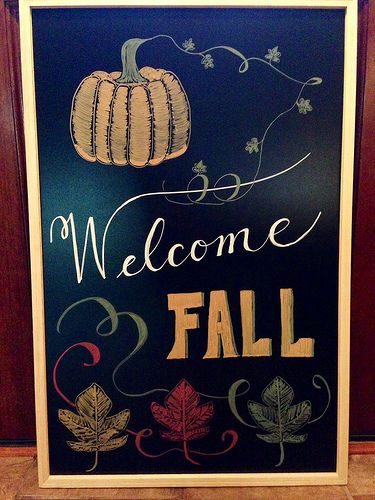 It is not sure whether the fall will be impressed with it. But your guests will love it. Also, looking at it, you can have a gleaming smile always while your children will leap up in joy, considering that fall is finally here.
11. Halloween theme: 
When fall is at your doorstep, it's time to prepare for the Halloween festival. Isn't it? So, why not use this theme to decorate the chalkboard? After all, we all are trick-or-treating lovers!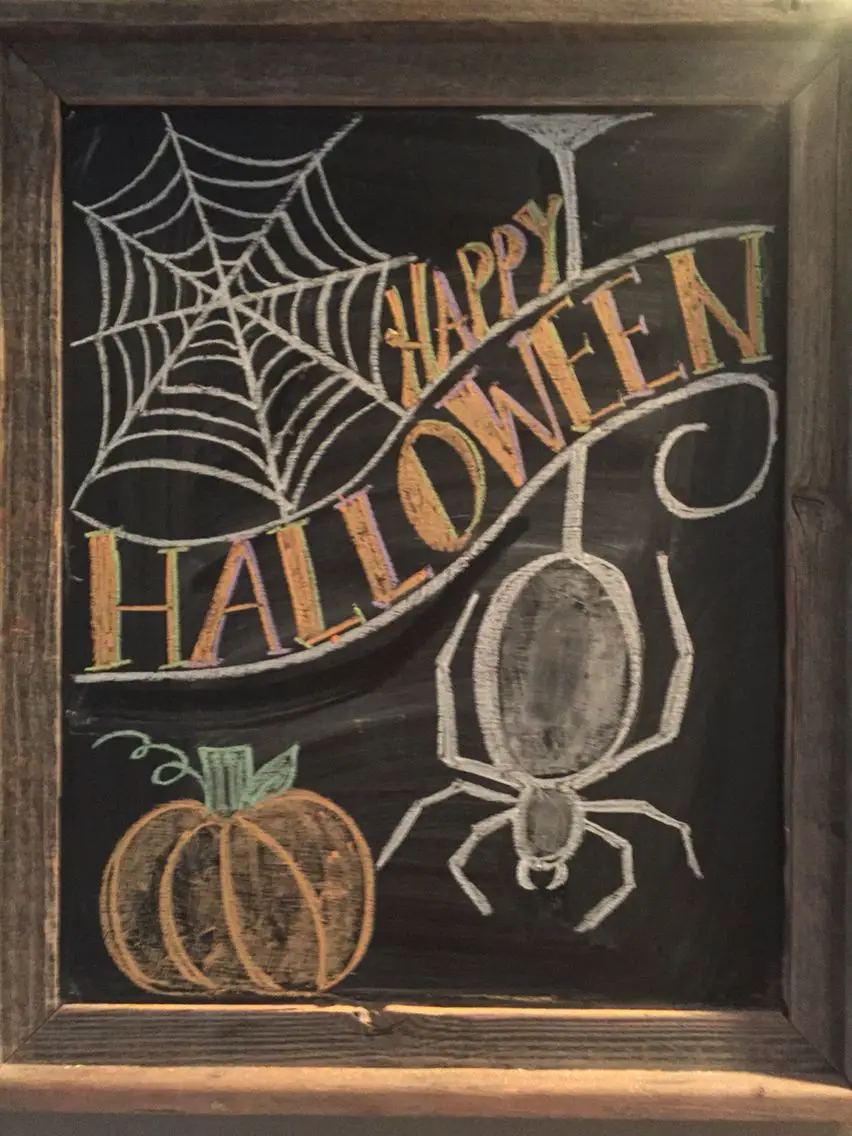 You can write down "TRICK & TREAT," or if you want to go a little far, you can add a pumpkin sketch to it. To make it sweet-scary, you can draw eyes and mouths on the pumpkin sketches.
12. Blessings: 
Blessings are always beautiful. A simple line of blessings on your chalkboard can make someone's day. Especially if you are an aged person, a sweet blessing note will mesmerize your guests, filling their hearts with immense joy and pleasure.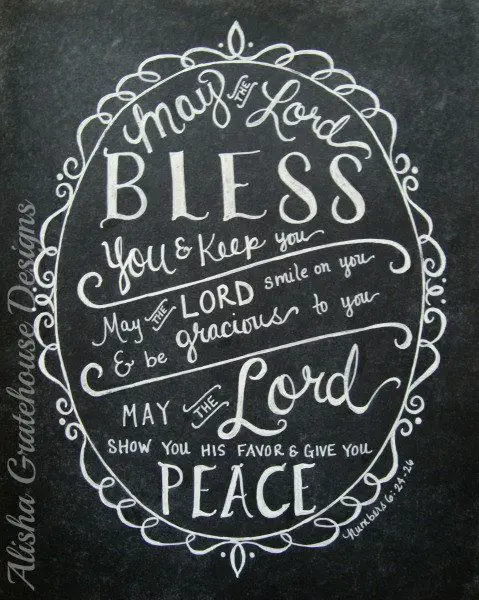 Hey, by the way, Christmas is a few months away. So, you can write some spiritual blessings from Bible as well. Or, if you have someone specific in your mind, you can write a few words for them on your chalkboard.
13. Menu for today: 
Whether a foodie or not, the menu always attracts people. You can design a fictional menu for a fall celebration. Or, if you do not want any fictional menu, you can plan a party and write down the menu on the chalkboard.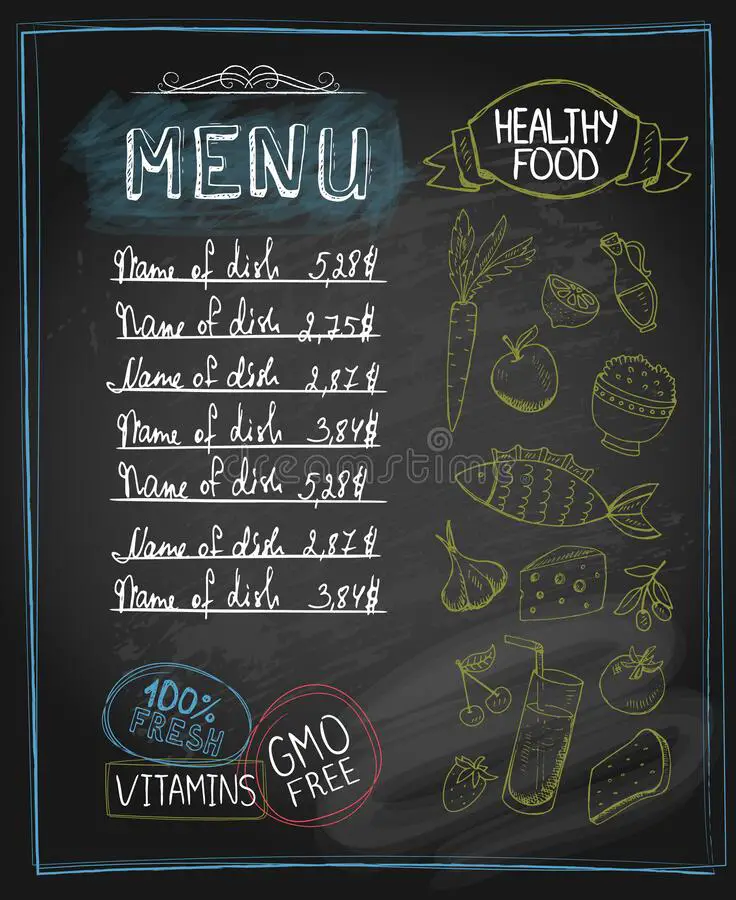 You can set a theme of fall date on your chalkboard. Such fall chalkboard ideas are interesting! Although they are ideal for the time, you can draw them anytime when you are about to meet your "someone special."
14: Wine glass design: 
A pair of wine glass always look elegant and sophisticated. Now, think, what if you can add the design to your chalkboard sketches?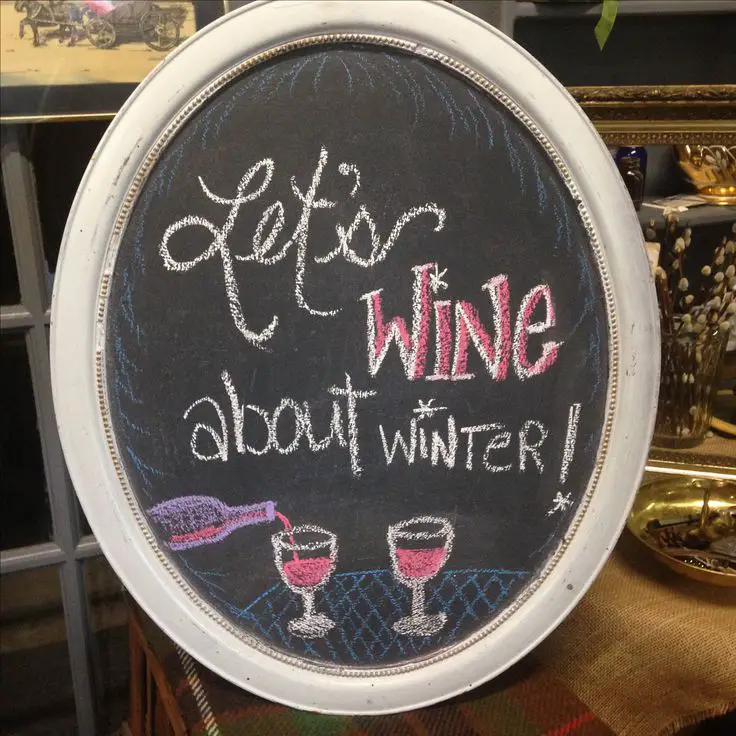 It will look pretty cool and glamorous. Draw two wine glasses crossing each other. With it, you can draw a "HAPPY FALL."
Also, you can use a sketch of a Champaign bottle with the wine glasses. It will look gorgeous.
Things to Keep in Mind: 
So, these are a few interesting and easy fall chalkboard ideas that you can try. But, only having the ideas are not enough until you can draw them perfectly. Here are a few tips that you must keep in mind.
Use good quality chalks so that the sketches last long.
If you are not good at drawing images, you can use stencils.
Make sure that the drawing holds a rhythm all over it.
Try to create designs that you love. It will give you peace of mind.
Make it colorful but do not use too many colors. It will look clumsy.
You can try changing the decoration after a certain interval of days.
Do not forget to frame the chalkboard well.
Wrapping It Up
It is a time to stay happy and keep others happy.
Murmur the "To Autumn" by John Keats, "Sonnet 73" by Shakespeare, "The Heat of Autumn" by Jane Hirshfield, "Perhaps the World Ends Here" by Joy Harjo, "First Fall" by Maggie Smith, "Autumn" by Alice Cary, etc.
Also, you can read some more poems like "November for Beginners" by Rita Dove, "September Tomatoes" by Karina Borowicz, "Song for Autumn" by Mary Oliver, and "Leaves" by Elsie N. Brady, and many other poems on Autumn.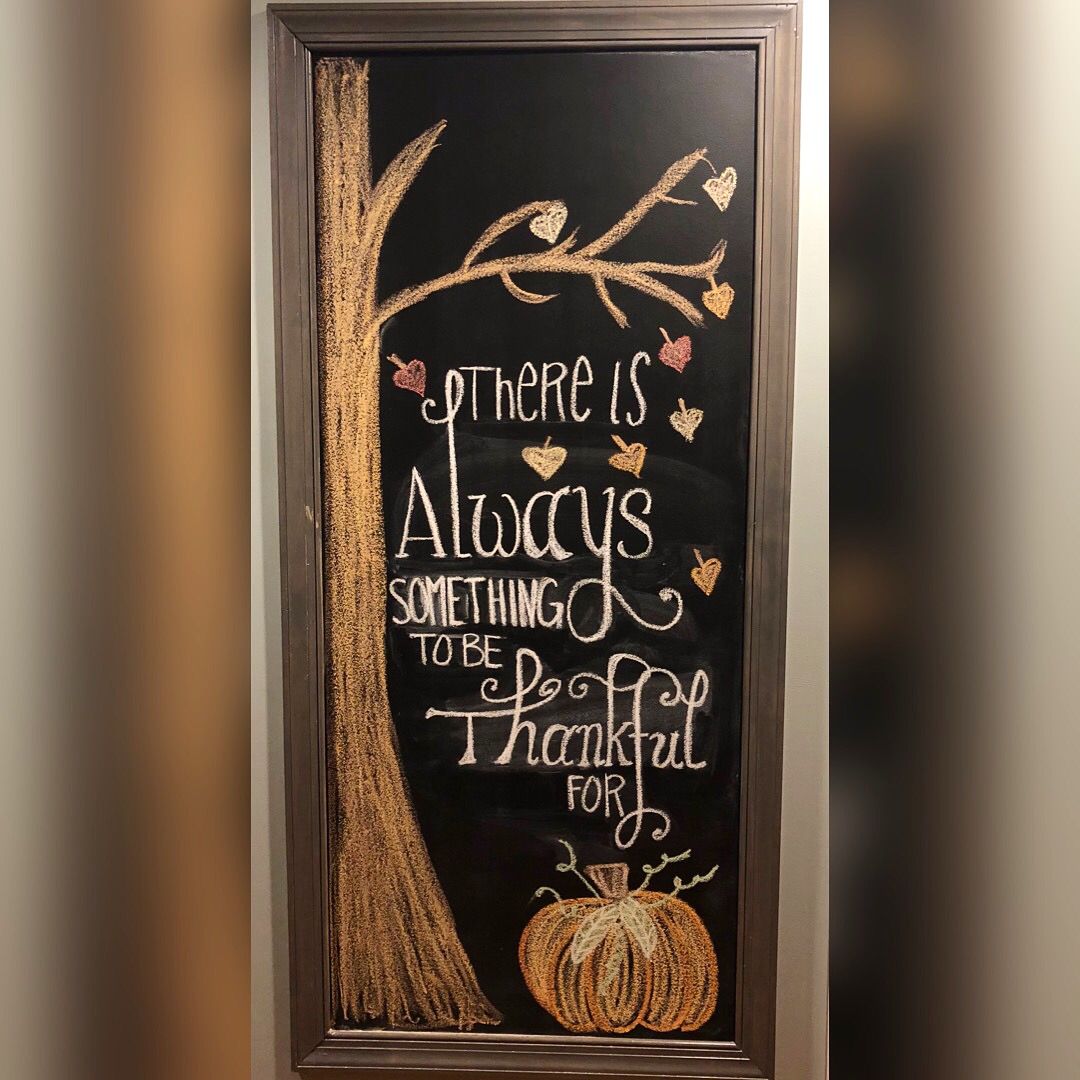 Have some nice baked pumpkin and apple tart prepared with freshly harvested fruits and vegetables. Enjoy some chitchat with your friends, family, and lover. Prepare yourself for the upcoming festivals.
Apply your fall chalkboard ideas and create interesting decor for your home, shop, restaurants, and other places! And have a great fall ahead with all its essence!
Click here if you want to deck up your stairs a little bit this fall season.