One of the best ways to live largely is to increase your outdoor space attractively; hence, you can opt for a screened-in porch. Unlike an open patio or deck, a screen-in porch in an enclosed area has a ceiling, sitting arrangements, and other equipment to enjoy a happy and special time. This closed structure can protect you and your family from insects, heat, sudden showering, etc., along with welcoming breezes and light. Thus, if you are ready to opt for this structure to decorate your existing porch, here are some screened in porch ideas to help you out.
Attractive screened in porch ideas
You can add brightness with bistro lights
For an easy and budget-friendly DIY addition, you can choose to have some bistro lights that can add illumination and magical sparkle to your porch. Thus, you can enjoy a party with your friends without any worry.
Make a focal point
Just like the interior part of your house, you should plan your porch around a focal point. You can even add a colorful fireplace to your screened in porch ideas that can not only offer warmth on chilly nights but also visually anchors the seating place and even can offer various shades of greys and blues.
Choose drapery panels
You can hang on a few lightweight floor-to-ceiling panels to block the glaring sunlight or a curious neighbor. Those panels can not only add privacy to your porch area but can offer you a feeling of warmth and comfort.
You can use what you already have
You can use your existing furniture just by giving them a fresh coat of paint. You can even opt for a paint sprayer that can look nice and smooth while covering intricate designs. Thus, you can change the look of your existing furniture and use them to decorate your screened-in porch.
You can stock your favorite foods
You can add your favorite drinks or fruits to decorate your porch. You can add a center table or side table to your screened in porch ideas. There you can put your favorite fruits that can make your friends and relatives happy. You can even add one or two bubbly drinks or lemonades to give the area air for relaxation and luxury. Thus, you can enjoy a mini vacation with loved ones within your residence.
Opt for some blooming beauties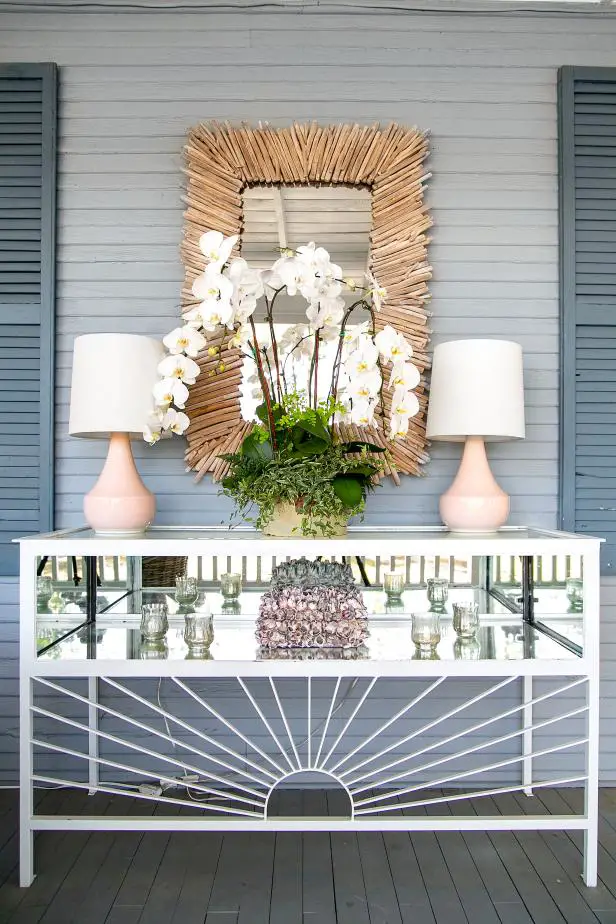 In your screened in porch ideas, you should add a few humidity-loving blooming plants like ferns and orchids. This will give your porch a happy and gorgeous look where the temperature at night doesn't go below 60 degrees Fahrenheit. Orchids, mainly phalaenopsis, are easy to grow and need fresh air.
Shady porches can be great for those plants; hence, you just need to check the water levels often to prevent the air from circulating and drying them out faster. You should put them out in the sunlight and back inside when the temperature drops to maintain their health and beauty.
Look for all-weather furniture
You can go for synthetic wicker furniture to maintain the good look of your porch, along with opting for a budget-friendly option. You should choose the color of your synthetic furniture wisely to give the entire sitting area a special look. These pieces of furniture are made of plastic; hence, they are temperature and sun resistant and even completely waterproof. Thus, cleaning them is not difficult, as you can easily give them a good scrub with a brush and clean the stubborn stains.
You can turn it into a pet-friendly place
One of the excellent screened in porch ideas is to make it pet-friendly. Your outdoor/indoor furniture, rugs, and fabric are durable and very much pet-proof; hence, your pets can also love to play and spend time on your screen-in porch.
You can choose Sunbrella and Crypton fabrics, as these can offer stain, moisture, and fade-resistance that may cost a little more at first but can long last and prove cost-effective in the long run. Most outdoor/indoor rugs are made from a plastic material known as polypropylene, so you can easily clean them with just a quick rinse.
Go for durable decking
Composite decking, created from plastic, recycled wood fibers, and a binding agent, is an almost maintenance-free flooring style that you can include in your screened in porch ideas. Though this is a little more costly than wood decking, it can eliminate any worries regarding splinters and crack. Moreover, as the color is a crucial part of this material, you don't have to restrain or paint them regularly.
Give your porch a timeless and traditional look
You can choose a traditional screened-in porch idea that will never go out of style. To opt for one of the best screened in porch ideas, you should choose some well-crafted and sturdy pieces that can stand up to the elements and remain compatible with the changing trends.
Make it a place for entertainment
While choosing one of the best screened in porch ideas, you can also consider your entertainment needs. You can place a big television screen far away from the screened walls to protect it from moisture damage. You can add all-weather furniture and a wood-burning fireplace to enjoy a movie night with your family.
Add a fan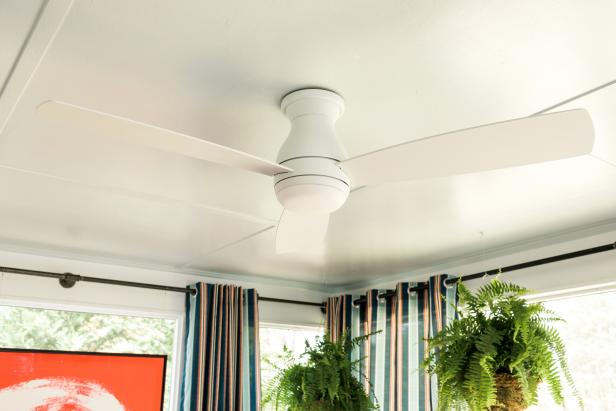 Whether you wish for a vintage-inspired or modern porch, you should not forget to add a ceiling fan to help the fresh air move throughout the area freely. For safety purposes, you can go for a model that allows at least eight to nine feet of clearance beneath it. This can even help you lower your screened porch's ambient temperature.
Add a little warmth
You can add a stacked stone fireplace to give undeniable warmth and charm to your screened-in porch. You can even place a few plants to bring in Mother Nature.
Color the ceiling
You can color the ceiling of your screened-in porch with a soft shade of blue, as it can mimic the clear and open blue sky tricking wasps and spiders into building their houses elsewhere.
Add a few plants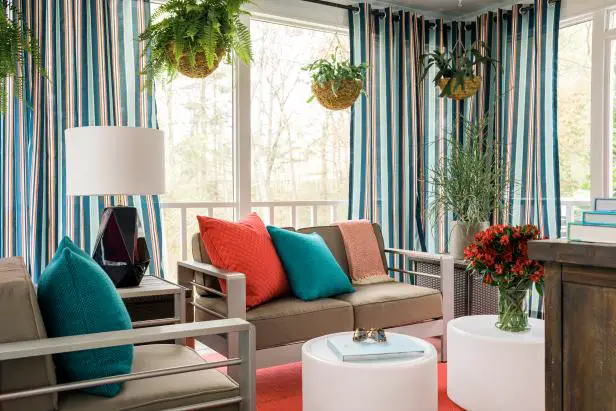 Shade-loving plants can be one of the best screened in porch ideas that you can opt for in your house. You can add a few sweet potato vines, petunias, or caladiums to give your screened-in porch refreshed look.
The bottom line:
There are different types of screened in porch ideas that you can implement into your residence to give your family and friends a special place to spend time and relax. The ideas mentioned above can help you to decorate your screen-in porch in the best possible way to want.
The porch of your house creates the first impression regarding your home decoration. There are so many different varieties of porch designs. Check out this blog on 60+ Eye-Catching Screen Porch Ideas On A Budget and make your porch beautiful.