In today's era if we talk about some of the greatest star players in soccer, then along with Lionel Messi and Cristiano Ronaldo another name that pops up is Neymar Jr. There are tons of articles on Net worth of Messi and Ronaldo, therefore today we are going to talk about Neymar and the Neymar net worth to be precise.
Neymar da Silva Santos Júnior, mostly known as Neymar is a professional footballer (Soccer player) and he is widely popular among soccer fans from around the world. He is an inspiration to many and has achieved great feats so far in his career.
Football or soccer is the most popular sport in the world, considering the number of viewers or number of people who play football. Being successful and famous in an already popular sport means an opportunity to make tons of money.
Neymar has been playing football since a very young age and he has gained a lot of popularity in his international career. Therefore, finding out Neymar net worth is going to be a lot more interesting considering that he is amongst the top 3 world-famous football players.
Brief Intro Of Neymar
Neymar Jr. is a Brazilian footballer who plays for the Brazillian national team as well as for the Paris Saint Germain. His excellence is in playing as a central striker or as a winger. He was praised by other soccer players like Ronaldinho.
As a soccer player, he has great abilities like speed, acceleration, great finishing skills, and many more. From playing soccer on the streets of Brazil to becoming a world-famous soccer player, he has earned a lot of fame and success.
So, without a further ado, let's see the Neymar net worth, one of Forbes' top 10 highest-paid celebrities.
Neymar Net worth And Salary
There is a popular quote that says "If you are in the top 3 of any field, you will earn well no matter what" and Neymar Jr. is no exception to this. Being on the 3rd position after Messi and Ronaldo on the best football players of the world list, Neymar earns a good amount of money.
As of 2021, being the most successful and influential player of the current era, the Neymar net worth is $200 million. His net worth mostly comes from his salary from his football career. However, a small portion comes from brand endorsements.
Currently, Neymar is on a five-year contract with Paris Saint Germain. He signed the contract with the team in 2017 and the contract will be valid till June 2022. As per this contract, Neymar made a whopping $95.5 million in 2020.
This exceptional salary in the year 2020 made him the highest-paid football player in the world and put him in the 7th position in the Forbes' top 10 highest-paid celebrities list. As I said earlier, Neymar net worth comes from his salary from the club and the brand endorsement deals.
The Paris Saint Germain as per the current contract pays him a base salary of $78 million. Apart from that, he gets additional bonuses from his games which further adds to his salary. To get a clear picture, let's take the current example.
In 2020, Neymar earned a total wealth of $96 million, out of which $78 million is his base salary and the rest $18 million from bonuses and brand endorsements he does for various companies. Let's take a better look at his endorsements with different companies.
Neymar's Sponsorships and Endorsements
As we already discussed, a good amount of Neymar's wealth comes from the brand endorsements. Neymar is one of the most marketable athletes in the world and it is not hidden that companies pay a good amount of money to athletes to promote their brand.
Neymar has made endorsement deals with Nike, Puma, Panasonic, Red Bull, Beats by Dre, Gillette, and McDonald's. In May 2013, SportsPro Magazine rated Neymar as the most marketable athlete in the world.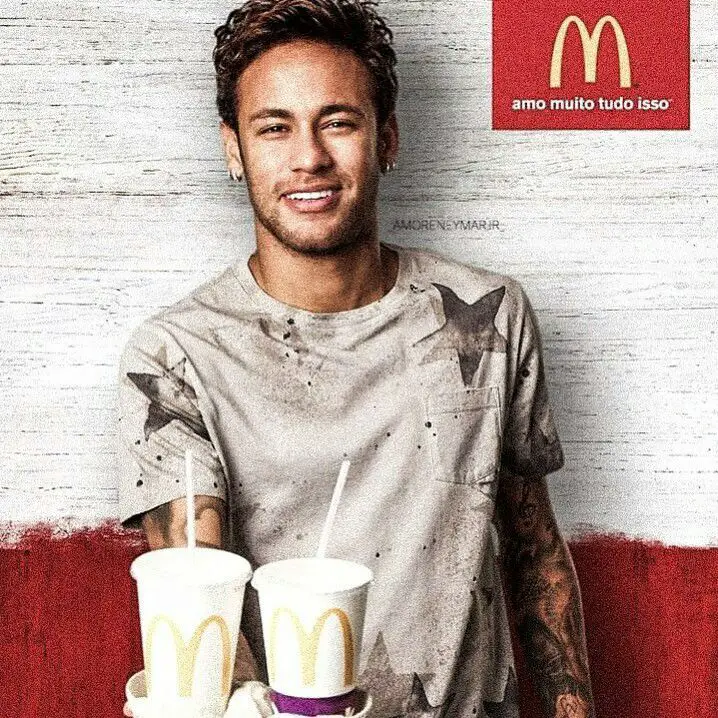 One of the most important deals Neymar made has to be the 11-year contract he made with Nike, a sportswear brand in 2011. This 11-year contract worth $108 million ended in August 2020.
After ending the Nike deal, Neymar signed a $23 million deal with Puma, a German sportswear company. In March 2011, Neymar signed a 2-year contract with Panasonic for which he received $2.4 million.
This was all about the sponsorships and the endorsement deals Neymar made till the year 2021. It is true that athletes usually earn a lot from marketing and the Neymar net worth is no exception. But still, a majority of the wealth comes from various clubs he plays football for and it greatly contributes to the Neymar net worth.
Building Up the Neymar Net Worth Throughout His Career
We have already discussed the $200 million figure of Neymar net worth. We have also discussed one of the aspects contributing to the $200 million net worth of Neymar, which is his brand endorsements.
Now let us see how Neymar Built his wealth gradually over his career. Starting from his career in different clubs till his international career in soccer. Neymar's football career began a lot earlier in his life and he was quite good at his game from the very beginning.
Getting Started
We are talking about Neymar net worth today, but the foundation was set way back when he was just 17 years old. He signed a contract worth $1.7 million for 1 year with a well known soccer club in Brazil, Santos FC.
Neymar's skills and exceptional performance were soon noticed by everyone and after noticing the same, Santos FC decided to sign Neymar for a further long-term contract with the club. Whereas, Neymar was well aware about his capability and had dreams of playing in the European football league.
Following his 1 year contract with Santos FC, Neymar signed another short-term contract with the same club. This contract was worth $4 million per season, as long as he stays with Santos FC.
A Significant Rise In Wealth
The year 2013 is probably the game changer for Neymar and his family. You can consider this as the first step towards today's $200 million Neymar net worth. After his noticeable performance in his home, Brazil playing with Santos FC, Neymar got into the radar of FC Barcelona.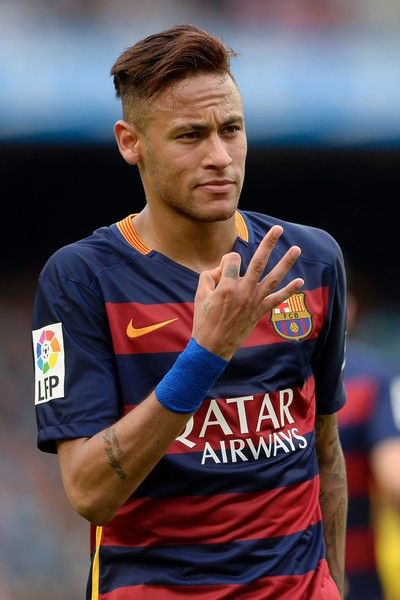 FC Barcelona offered him an irresistible deal for joining the club. The contract signed in 2013 was worth $119 million. After joining FC Barcelona, Neymar's annual salary was $15 million. A significant jump after moving to Spain from Brazil.
After joining FC Barcelona, Neymar played along with Lionel Messi for 4 years. During these 4 years(2013-2017) with FC Barcelona, Neymar got a lot of fame and popularity amongst Football fans.
The Next Big Move
After 4 years in the club, in 2017 Neymar switched to Paris Saint-Germain club, which was the wealthiest club in Europe at that time. In 2017, the French club Paris Saint-Germain or PSG was already on the uptrend.
The deal was worth $53 million, not yearly but per season. This was a big jump compared to the salary Neymar received while he was in FC Barcelona. Neymar's monthly salary could easily go up to $5 million.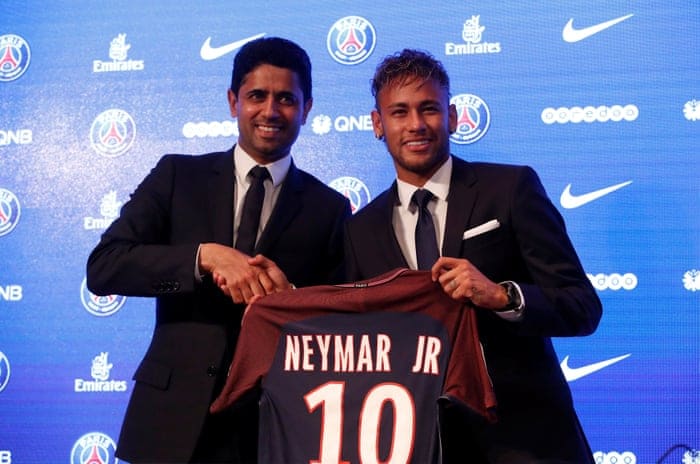 However, not everyone was happy with Nemar's decision. He received great criticism as many people thought that Neymar left FC Barcelona just because Paris Saint- Germain offered him a better deal in terms of money. Thus, people didn't appreciate his decisions motivated by money.
Keeping all the criticism aside, Neymar is currently playing with Paris Saint-Germain and the club plays him well considering his skills and exceptional gameplay and who would like to lose the 3rd greatest soccer player in the world, right?
Neymar joined Paris Saint-Germain in 2017 and the contract ended in the first quarter of 2021. On May 8, 2021, he extended his contract with Paris Saint-Germain for another 4 years, and now the contract with PSG will end in 2025.
Neymar's Current Form
Every single person who plays soccer or is a fan of the sport and Neymar believes that he is going to be the next big legend in the Soccer world. But unfortunately, recent years haven't been the best years of his career. Neymar suffers a lot from injuries, probably more than any other player.
Even in the 2020-2021 season, Neymar couldn't play a few matches till late March due to his injury. This season due to covid, only 15 league games were played and in those 15 matches, Neymar scored a total of 13 goals and 6 assists.
Paris Saint Germin couldn't see Neymar's full potential in the past 3 seasons but he is still a game-changer in PSG. Neymar is currently looking forward to winning the Champions League with Paris Saint Germin.
As you can see, being the third greatest football player in the world, there's been a lot happening around Neymar and he is constantly proving his capability and his hunger for getting that no.1 position above Messi and Ronaldo. So the question may arise:
Will The Neymar Net Worth Cross Net Worths of Messi And Ronaldo?
Lionel Messi is currently 33 years old and his net worth in 2020 was reported to be worth $304 million. Similarly, the net worth of Cristiano Ronaldo, the highest-paid footballer in the world, has a net worth of $450 million. Ronaldo is currently 35 years old.
On the other hand, Neymar is just 28 years old and the current Neymar net worth was reported to be $200 million. Although, Neymar's recent performance is not his best one but he surely has great potential that will eventually pay off.
Also, according to the recent news, Neymar and Barcelona seem to be in talks in recent times and we might get to see the reunion of Neymar and FC Barcelona soon. If Neymar rejoins FC Barcelona, the club will surely be going to bless him with a significant amount of money.
Thus, looking at the current scenario and stats of Neymar, it is quite sure that Neymar is going to be the next big player or legend of football and that might happen in just a few more years. Also, there is no doubt that sooner or later, the Neymar net worth will cross the $450 million mark, passing by Ronaldo's net worth.
Conclusion | Neymar net worth
Neymar Jr. is currently playing with Paris Saint-Germain and is likely to switch to Barcelona soon. There are no doubts regarding his playing abilities and thus it is quite obvious that we will soon get to see a significant rise in his net worth.
Apart from his injuries, his stats from recent matches are pretty much impressive including the 2020-2021 season. He still has a lot of years of career left and considering the brand deals and his salary, he is definitely going to move up in the list of most wealthiest athletes in the world.