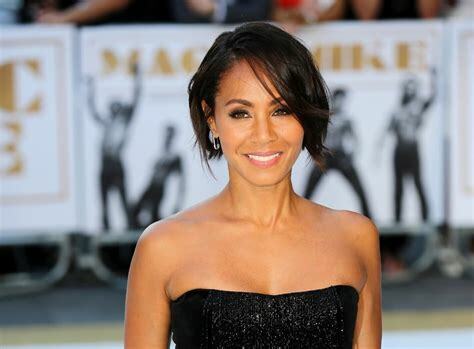 Jada Pinkett Smith net worth is because of her multiple creative talents. She is an American actress, producer, singer, author, and second wife of Hollywood actor Will Smith. A large part of her net worth is because of her marriage with Will Smith. Jada started her career starring in popular television sitcoms in a few episodes.
She is known for her role opposite Eddie Murphy in the remake of 'The Nutty Professor' in the 90s. Since then, Jada starred in numerous popular films in supporting roles and gained recognition for her work. Jada loves hard metal and started her metal band, 'Wicked Wisdom, in the 2000s.
She is also an author of children's books. She has won numerous awards and nominations for various roles in movies like Matrix Reloaded, Ali, Madagascar 3, and talk show Red Table Talk. Jada is a creative and a talented, and gifted performance artist.
| | |
| --- | --- |
| Name | Jada Koren Pinkett Smith |
| D.O.B, Age | 18 September 1971, 50 |
| Profession | Actress, producer, singer, author |
| Net Worth | $50 million |
| Marriage | Will Smith(m.1997) |
Jada Pinkett Smith Net Worth
Jada is of African-Jamaican descent. She made a successful beginning with NBC's popular sitcoms. With a decade of work in the television industry, she gained real recognition working for the popular Hollywood movie 'The Nutty Professor.' She garnered positive reviews for her role with Eddie Murphy.
She has worked in numerous film genres like romcoms, comedy, horror, sci-fi, thriller, which makes her a versatile actress. Jada and her mother dealt with addiction problems of substance abuse.
She has a degree in arts, and the hip-hop singer Tupac was her classmate. Jada, with her husband Will Smith, started film production companies and co-produced movies like Hitch, I,Robot, The Pursuit Of Happiness, I Am Legend, Hancock, Seven Pounds, etc.
Early Life Of Jada Pinkett Smith
Jada was born to Adrienne Banfield Jones and Robsol Pinkett Jr. in Baltimore. Her mother was a head nurse, and her father ran a construction company. Her mother and grandmother raised her after her parents divorced. Her grandmother encouraged her to take piano and ballet lessons and was her inspiration.
Jada graduated in dance and theatre from Baltimore School Of Arts in 1989. After completing another year at North Carolina School Of Arts, Jada started doing episodic roles in popular sitcoms like True Color, Doogie Howser, A Different World, etc.
Filmography And Television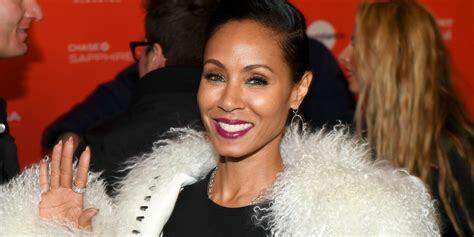 Jada made a debut in films with an action-comedy, A Low Down Dirty Shame. Her first movie was with Wayans, got good reviews. Her next movie was a romantic drama, Jason's Lyrics. In 1995 she did a horror film with Billy Zane called Demon Knight. Though all these movies were not commercial hits, Jada garnered positive reviews for all of them.
She got her big break with The Nutty Professor in 1996. She played a supporting role in the crime drama 'Set It Off' the same year. She was praised for her performance in the movie 'San Francisco Chronicles.'
In 1997, Jada did a cameo in the popular horror movie, Scream 2. He worked with Joaquin Phoenix in the thriller 'Return To Paradise.' Her performance got good reviews in the comedy 'Woo.' She starred with Damon Wayans in the comedy movie 'Bamboozled.' She worked a comedy with Toni Braxton ' Kingdom Come.'
She was nominated for an award for her role in the biographical movie 'Ali' starring Will Smith. She is also known for her role in the 'The Matrix' franchise. She starred with Tom Cruise and Jamie Foxx in the thriller 'Collateral.'
She gave the voice to 'Gloria' in the animation movie Madagascar and won an award. She starred with Adam Sandler in 'Reign Over Me.' She also earned the worst performance award for her role in the movie 'The Women,' which was a commercial success.
She starred in numerous movies like 'Girls Trip,' 'Gotham City,' and 'Bad Moms.' Jada did not do the main lead in most of the movies but managed to get positive reviews for her performance.
Music Career And Ozzfest
She participated in Ozzfest in 2005 with her metal band 'Wicked Wisdom,' which won accolades from the audience. She recorded an album but didn't pursue music after that. Her focus has been on the production company co-founded along with her husband. Her album was on the top list in the Billboards chart. Jada Pinkett Smith net worth didn't come from her music though her album was liked by many.
Business Ventures And Philanthropy
Jade and Will started Overbrook Entertainment and co-produced numerous movies in different genres, which were a commercial hit. Jada started a clothing line called 'Maja' in 1994, which sells t-shirts and dresses. Jade and Will created an American comedy sitcom called 'All of Us' in 2003. Jada Pinkett Smith net worth comes from her film and music production companies.
Jada published a children's book, 'Girls Hold Up This World,' to boost the morale of younger girls battling teen issues and feel empowered. Jada is a part of numerous charities and foundations that work towards empowering women. Jada Pinkett Smith net worth is because of her efforts to try something new and be on the go.
Jada and Will raised funds for a Lupus Foundation and won awards for fundraising through a successful event. Jada is part of PETA to protect elephants from being given harsh treatment in the circus. Jada raises funds to spread awareness about women's issues globally.
Things You Didn't Know About Jada Pinkett Smith
In 1988 she won the title 'Miss Maryland.'
She won the lip-synching contest in high school.
She met Will Smith auditioning for 'The Fresh Prince of Bel-Air.'
Her music production company is called '100% Woman Productions.'
Will and Jada are shareholders of the Philadelphia 76ers, a basketball team.
Jada and Will are known as Hollywood's best couples.
Jada helped build wells in African villages to get clean water.
She does not believe in being famous and lives a sober lifestyle.
Jade and Will got married in a secret ceremony on New Year's Eve in 1997.
They were rumored to be in an open marriage.
Conclusion
Jada Pinkett Smith net worth might be speculated to have come from her marriage with Will Smith. But, knowing about her work and good reviews, it's unfair to not credit her for the wealth, good reviews, and fame she earned with her talent and hard work. Jada is a talented actress with multiple talents in acting, music, and writing.