How to Wear a Beanie: A Perfect Guide for Men and Women:
Well, you are probably impressed by the cool look of David Beckham with the beanie. But unfortunately, you may not be able to get that same perfect look. So, you are here to find an easy way to look exceptional with the beanie on your head. If this is the story, or whatever your account is, you have come to the right place. We will soon discuss how to wear a beanie. You will find many different ways for both boys and girls to wear a beanie.
Beanie has its pros. You can wear it to save your ears from the cold. You can also wear it to hide your messy, uncombed hair. Ok, that's what we lazy people often do. Another use of it is to improve your style. So, in short, the beanie has its benefits, and it helps us use those benefits for our purposes.
Now, let's know how to wear a beanie ideally. Well, nothing is perfect, by the way. Another person may not love the style you love. So, it varies from person to person. Considering this factor, we will talk about some of the best ideas to wear a beanie. Hopefully, all of you can find here your favorite one. Whether you are a boy or a girl, you will enjoy the different styles. We will share exclusive options for both.
How to Wear a Beanie: Different Ways to Try for Men
Many men feel sad thinking that men do not have many options for showcasing fashion. Whereas women have tons of dress and jewelry options, men are only left with the sets of shirt-trousers, casual T-shirts, and some Asian attires. OK, we feel your pain. That's why we are here with some wonderful fashion ideas with a simple beanie. After all, why do women always have fun? So, find how to wear a beanie for men below.
The Regular Style:
If you are looking for a way to present a unique style and, at the same time, save yourself from the cold breezes of winter, this style is the best for you. Put the beanie over your head, covering it entirely. It will cover the pair of ears too. So, you will feel warm and comfortable even on cold days. And it will be halfway your forehead, giving you a rustic look.
With a Cuff:
Well, you woke up late, and you are super late for the office. You do not have time to comb your hair. But as per usual office protocols, you cannot enter there with your vagabond style hair. So, what to do? Dude, simple as it is! Tuck a beanie on your head and put a cuff in it.
A beanie can be used in many ways. If you can use it to save your ears from cold, you can also cover your unmanaged hair. When you use it with a cuff, it will naturally help to keep the hair from showing up. And at the same time, you will be ready with your formal attire without looking rogue. Your boss will not find your messy hair strands below the cap.
This style covers the hair keeping the forehead bare. The ears are half-covered while the beanie just touches the neck.
A Fisher-man Look:
Saw the images of Steve Zissou? How uniquely he wears the beanie! So, if you are wondering how to wear a beanie, you can try this one. Apart from the regular style and the single cuff look, it is another way to look cool. Put the beanie on your head keeping it loose at the end. For this style, you have to roll the border of the cuff twice. With this double cuff style, your head will be half-covered. It will give you a fishermen-like appearance instantly. You can wear it forward as well if you do not want to show your hair.
Cool at the Top:
in this style, the top of the beanie becomes prominent. So, how to wear a beanie in this unique way? Take a beanie and put a cuff on it. Then keep it vertically just above the ears. This style leaves the strands of the hair at the edge of your head bare. Overall, it gives the individual a modern look with a touch of traditional style.
Half-Cuffed:
We have mentioned how to wear a beanie with a cuff or without a cuff. Also, you have got an idea about how to put a single cuff. The double cuff style is also there. So, overall, it is the best way to develop a cool look.
Now, what is this half-cuffed style? Well, it is also called Robin Hood-style. Cover your head with a beanie and put a cuff just at the back part. it is an innovative way to wear a beanie, after all.
The Ultimate Cool Look:
Now, coming to the most exciting look that can be created with a simple beanie. With an inexpensive, simple stroke, you will be ready to rock the world with your style. Put the beanie over your hair with a thin loose fabric at the back. It will cover your hair, but some hair strands will be bare in front of the face. David Beckham often prefers to wear this style.
So, these are the styles men can try. Now, let us give some wonderful ideas for how to wear a beanie for women.
How to Wear a Beanie: Styles for Women
Women are usually fashion divas. So, why not enhance their styles with a cute beanie? Let's know how to create fashionable styles with a beanie.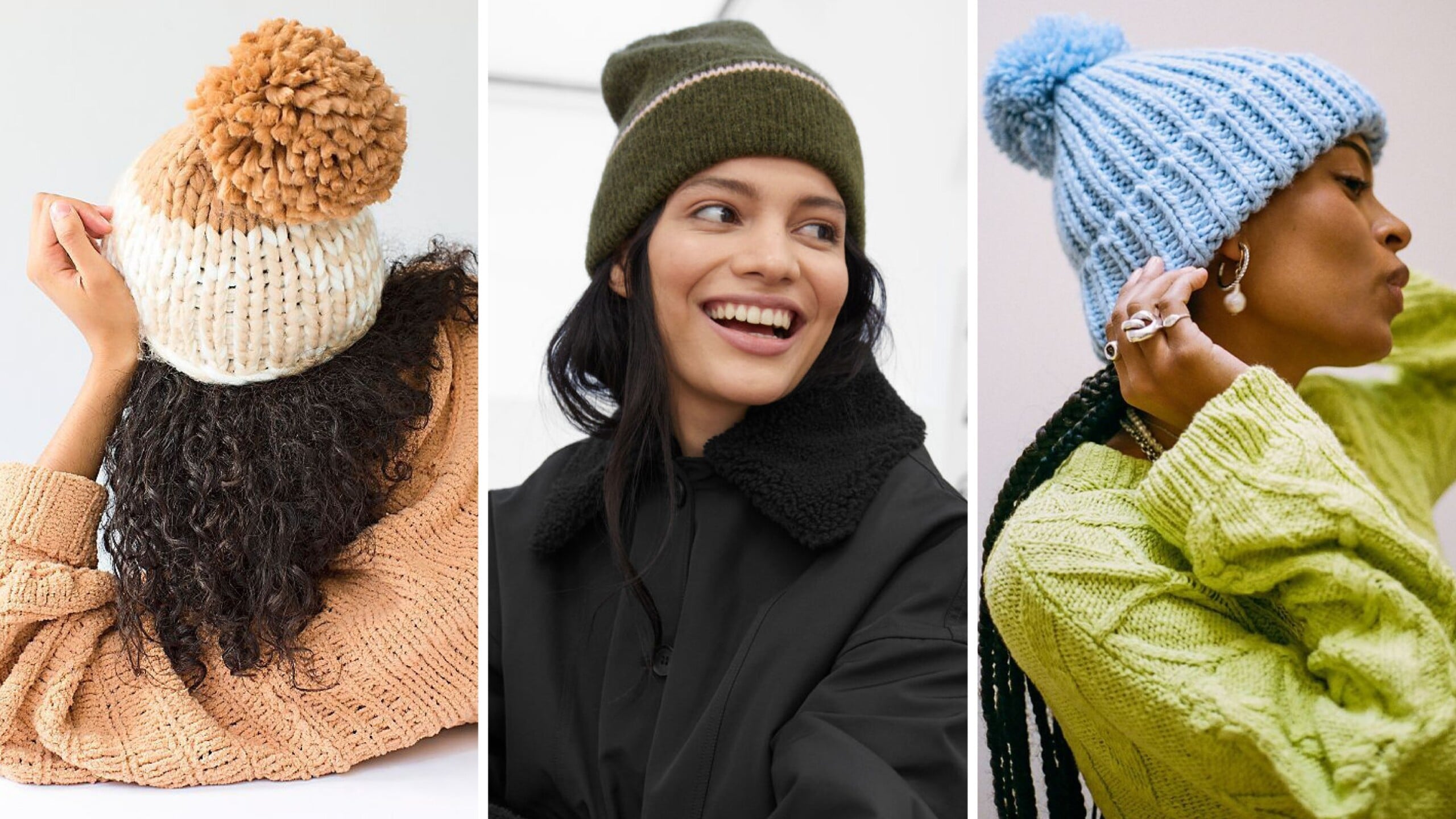 Simple Straight:
It goes well with both the long Rapunzel strands or the short ones. Simply, put it straight with a cuff or without a cuff on your head as per the size of your head and go out. The beanie will stand upright being loose at the top. For the best look, match the color with your sweater.
The Round Beanie:
Well, some beanies come in a shorter style. For them, the best way to wear it is to cover your head fully without leaving any part loose. As it is shorter in style, you should wear it with long hair for a decent appearance. it is the best option for heavy cold days. Covering the ears gives a comfortable yet fashionable look.
Keep your Forehead bare:
If you want to know how to wear a beanie for women, you should try it. After all, ladies are known for fashion and it gives that exclusive fashionable look. Cover your entire head and ears keeping your forehead bare. So, it is the best way to enjoy fashion even on cold days.
A Perfect, Slouchy Look:
If you are fond of a rogue look, try this one. Keep the beanie uncuffed on the top of your head. it will cover the entire head yet some of its parts will be left at the end. And thus, you can keep your head exceptionally stylish. As you can see, a similar style is found in men, you can tag it as a David Beckham.
So, these are the styles that you can try with a beanie.
The Takeaway
So, this is all about how to wear a beanie. Before you go, let us remind you that you will not look as desired if you do not choose the right kind of beanie. So, select the beanie that suits your face.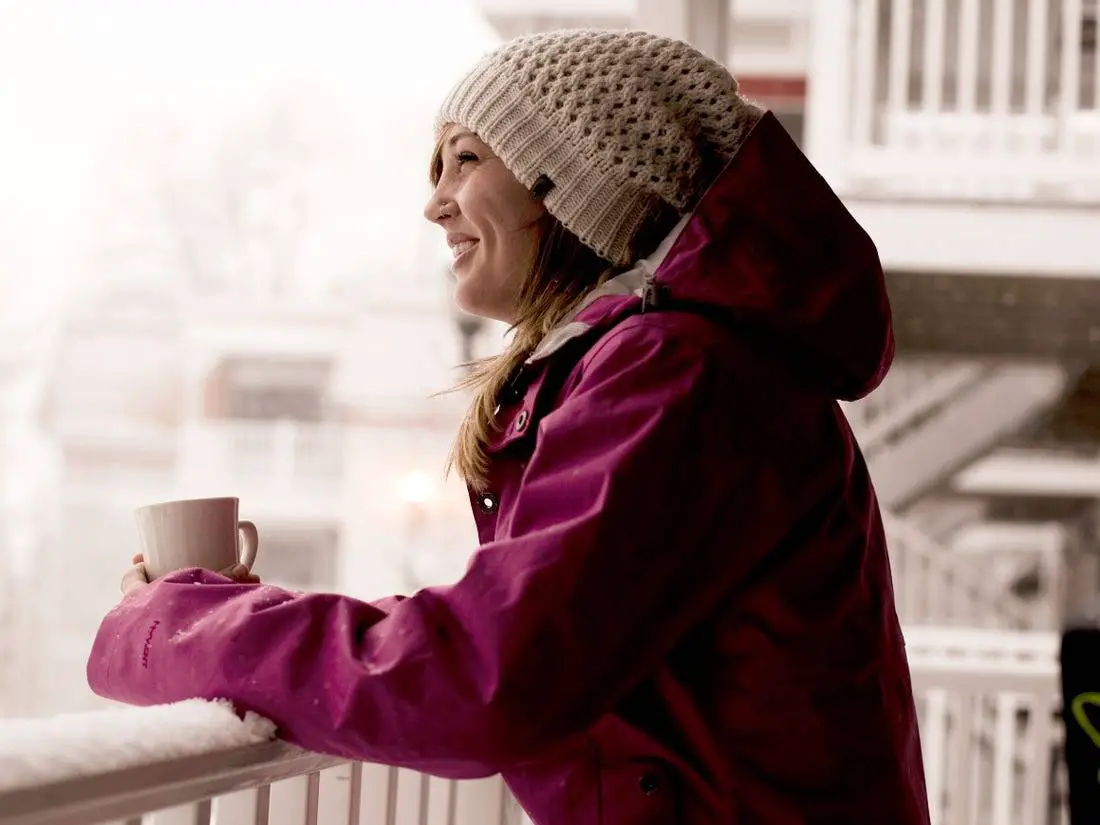 If you have a round or square face, a large beanie with a loose tail at the end is perfect. It makes the face look leaner. And if you have a long face try the beanie with tight-fitting style. Thus, you can define the beanie style perfectly.
Well, the hair strands with the Overtone hair color often look cool with a beanie. Click here to learn more about it. Also, you can try a faded hairstyle with a beanie. Learn here how to fade your hair perfectly.