Men are often considered the most neglected individuals when it comes to grooming. Even though shaving cream and aftershaves have great potential in countries, different chemicals are associated. Most people with corporate jobs avoid going out with a beard as it tends to look messy. However, if you haven't been aware of beard oil, then how to use beard oil must be a curious question in your head.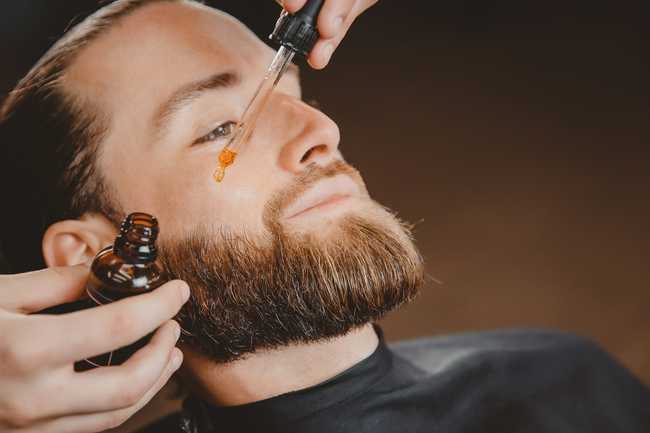 With marketing agencies talking about beard oil, the craze has gone up for the same. However, how to use beard oil has been a general question for every man out there. Even though beard oil claims different goals like faster beard growth and better density, there is no scientific proof to claim those agendas. Let's figure out all answers to how to use beard oil in this article.
People into grooming and skincare can always opt for beard oil as it provides other benefits that are often not spoken about. From acting as a moisturizer for the beard to keeping the skin hydrated, beard oil has helped people make their lifestyle better. However, once you are into the game, the quest for a longer beard is never-ending.
Speaking of the benefits, one shouldn't neglect the cons associated with the same. While men are busy with their daily life, it is pretty challenging to keep yourself updated with the recent news and other disadvantages which wasn't spoken about earlier. Therefore, this article looks forward to covering all those delusions and weighing the pros and cons. Apart from that, using beard oil has been a growing question in our forum, and it makes sense to cover the same for all beard lovers out there!
Why use Beard Oil?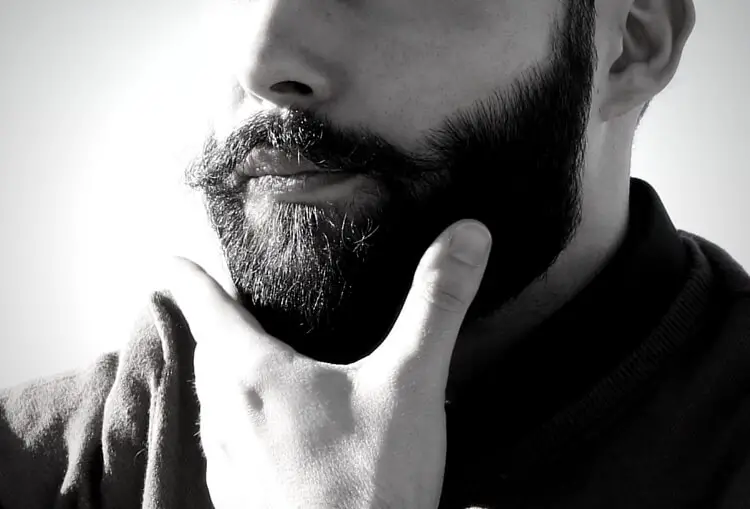 Well, we shouldn't neglect that most men face issues with a growing beard in the initial stage. With patience, one has to grow out from the clean, shaved face and get into this look, making you look like a hooligan. However, growing a beard can be taken under control with proper care. From keeping it clean and nourished to applying beard oil daily, it is essential to take care of rising issues like dandruff, split ends, and itching. You wouldn't want to end up with dandruff on your beard.
Therefore, let's dig into the measure of how beard oil helps one with his issues.
#1 Adds up Nourishment
The science behind beard oil explains it all when we talk about nourishment. Beard oil holds an excellent composition of essential and carrier oil, providing nourishment while maintaining conservatism. The game involves extracting the essential oil, harvested via distillation, and different seeds, leaves, flowers, fruits, and other Ayurveda products. While this liquid is condensed and collected in a collection chamber, we see a mixture of all the raw materials.
The mineral and vitamins in the oil take care of rough edges on your skin beneath the beard. Therefore, it covers your beard and the skin beneath it whenever you apply beard oil.
#2 Avoids Dandruff and Split Ends
In the initial stage of growing a beard, it gets hard to deal with split ends and a patchy beard as the growth is not good. However, one of the things we least care about is dandruff in the same. Even though scratching a beard is relaxing, it can be an early sign of dandruff and, therefore, an indication of moisturization. Taking the scenario under control will prevent both dandruff and itchiness. However, split ends are something that goes away with time as the beard starts to grow.
Also, check out the list of best beard straighteners to love them the way they deserve.
How to use Beard Oil? – 3 Side Effects
While a marketing agency portrays beard oil as the ultimate solution for all your problems, there are some side effects that one must know about before using the same. Beard oil won't potentially affect your skin, but there can be different symptoms that you as a consumer might not observe due to negligence.
#1 Allergic Reactions
While beard oil is the best product globally, there can be skin allergies that you haven't heard about before. With so many natural ingredients in play, there can be chemical compounds that your skin hasn't met with before. It is difficult to call out skin type with tons of different essential and carrier oil. On the other hand, applying beard oil is not like using other hair oil. Therefore, start with applying a small quantity and then increase it with time as the beard starts to show improvement.
#2 Dry Skin
Beard oil can also lead to dry skin, as bad as it sounds. There are tons of products in the market, and choosing the right product is crucial. When a company brings in beard oil with compounds like sesame seed oil, canola oil, or any other compound with polyunsaturated fat, it is high time to get out of there. At the same time, most of us are not aware that using the same can harm the enzymes responsible for beard growth. Dry skin is just a by-product of this whole process.
#3 Sensitive to UV Rays
Men are considered to be the least interested when it comes to skincare. From working out in the gym to going through long work hours, we hardly find time to provide good care to our skin. Therefore, the best way to go about it is by not ruining our skin quality by indulging in products that can make us sensitive to UV rays. Usually, this is not the case with beard oil applications. But as one starts using cheap products from the market, the skin loses its texture and becomes sensitive to sunlight.
After a good session of beard oil massage, you wouldn't want to apply sunscreen every day you go out. How to use beard oil seems a tricky question at times. Therefore, choose the product wisely.
How to Use Beard Oil? – 4 Amazing Steps
Well, applying beard oil is easy. While most of us look for a secondary product to help with the same, the only thing required will be a comb. On the contrary, if you have a short beard, you can manage things with your hands. However, using beard oil is an intriguing question that shouldn't be left unanswered.
Using a wooden comb is always recommended as it doesn't react with the skin. However, any comb with a narrow and wide section will work as it covers the beard adequately.
Using beard oil is well-established; however, the quantity is often not specified. Most of the beard oils in the market come with an eyedropper which lets you select the number of drops you wish to use. If it's not available, buy a container that comes with the same. This makes the process easier and saves a lot of time in the long run.
Step 1
Start with taking 2-3 drops of oil in your palm and gently spread the same over to your fingers. It is better to start with a small amount as you wouldn't want your beard to shine under direct sun rays.
Step 2
Start rubbing your hand and fingers across your beard (on both cheeks). Once you are done applying the same on your cheeks, move your fingers to the front of your face covering both mustache and chin.
Gently cover the mustache with your fingertips, giving it the finish you deserve.
Step 3
Use the wooden comb to distribute the oil over your beard evenly. Beard growth is often not in the right direction in the initial stage. Therefore, move the comb both with and against the growth, giving it extra potential in the future.
Step 4
Catch out for any portion where you haven't applied the oil. On the other hand, if you feel like your skin and beard need more oil, then move forward with it. However, avoid making your beard too greasy as it won't look good in public.
Well, how to use beard oil might not look like a big task for you. But selecting the right beard oil can be. With several factors to consider, the process is not just tedious but time-consuming. Therefore, the best way to deal with it is to have a checklist to meet. Once you are done with the same, find a good brand and stick to the same. Let's check out the factors to consider.
How to Select a Good Beard Oil Brand?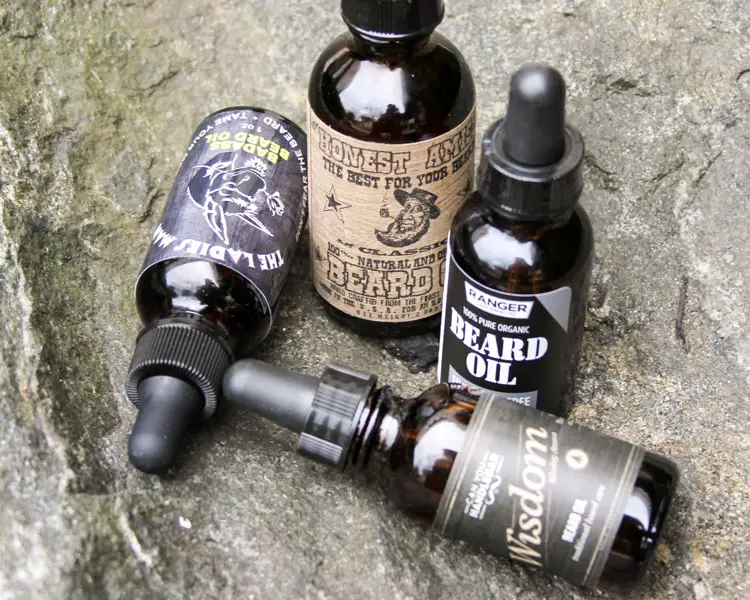 While beard oil seems like a new product to most consumers, serious bearded gentlemen have been using cream-based products for their beards for ages. While beard oil brings moisture to your skin, it also calms down fizziness and damage to strands. How beneficial could it be if the old-age gurus shared their piece of advice with youngsters? With this, the art of how to use beard oil reaches perfection. Therefore, check out the factors before choosing a good beard oil brand.
#1 Why do You need Beard Oil
To begin with, one must be clear with the goals when it comes to choosing beard oil. Beard oil comes in different compositions, helping solve different problems. With this, we make it a part of our daily routine. Many use beard oil to add moisture to the surface; however, beard oil can do more. Looking out for beard oil with nutrients can help you deal with issues like frizziness and unevenness and avoid damage in the long run. Therefore, cover this checklist by specifying your need first.
#2 Length and Thickness of your Beard
While the cause for using beard oil is essential to mark, the quantity required for the same must be mentioned. This is a crucial factor to consider as it specifies the duration for which the product will last. Imagine buying beard oil and running out of the same in a week. Well, it's entirely possible when you are a long beard. If you have a lengthy beard, it would require considerably more oil than the one that started to grow a few days back. Similarly, thickness varies with time as well.
Therefore, consider it before moving forward.
#3 Facial Hair Texture
It is essential to differentiate between smooth and coarse textures in the facial hair texture. All of us are born with a particular facial hair texture, and thus, we must address the same as we hit puberty. A fine hair under the microscope will showcase a smooth structure, whereas coarse hair can show rigidity. With this, we need to get more prosperous components for people with coarse hair, and therefore, regular beard oil companies won't help with the same. On the other hand, we can use regular oil for fine hair as it observes moisture efficiently. Apart from it, thick hair requires better hydration compared to thin hair.
#4 Unscented to Scented
While men are opinionated about fragrance, it is a pleasure to smell good on most days. Avoiding scented beard oil is like letting go of a giant lottery in hand. Therefore, selecting the beard oil with full enthusiasm is crucial and not ending with something not to your taste. On the other hand, scented beard oil products bring in different fragrances, often not preferred by men. Therefore, select your type by choosing between mild and strong scents. Apart from it, cover the allergic reaction part if you are already facing one.
#5 Ingredients Included 
It is essential to take care of the ingredients included in your beard oil. You wouldn't want to include polyunsaturated fat in your oil since it leads to dryness and dandruff on your face. Apart from it, other healthy ingredients are safe to use daily. Always look out for natural ingredients as they help with nutrients and other properties good for facial hair.
Check out this link for a fantastic beard oil collection.
Frequently Asked Questions (FAQs)
Q1. When to apply beard oil?
Well, how to use beard oil is not the only question out there. As a consumer, you must know the right time to apply beard oil. You would want only a positive return and nothing else in the long run. The perfect hour for using beard oil is after taking a hot shower or washing your face. Make sure to dry your face before applying the oil. When starting with the same, you can apply it on alternative days. However, if you are situated in a dry climatic area or have a longer beard, applying it twice a day would do the job.
Q2. Do you need to wash your face after applying beard oil?
Oil is used to nourish your skin and beard throughout the day. The best way to do so is to let it be the way it is. Therefore, don't wash your face after applying beard oil. These will help your beard get the proper nutrients.
Q3. Does beard oil help in fixing a patchy beard?
While many beard oil company claims to fix such problems, it is not possible in the short run. With an ongoing process, one can fix the patchy beard by growing the same for 4-6 weeks and applying beard oil. On the other hand, one needs to acknowledge that beard oil is used for nourishment rather than faster growth.
Takeaway
This article covers all the subtopics related to how to use beard oil and, therefore, has solved many problems. Beard oil is a great grooming tool, as sporting a beard can be challenging. Without proper tools, the mechanism can get complex, and one might end up with a clean-shaven look itself. Therefore, add on a healthy routine and avoid getting cuts or bumps due to your old shaving regime. With beard oil, let your manliness grow!