How To Knit A Blanket In 5 Easy Steps- Know Everything From Needles To Stitching And Tips
Want to learn all the basics of how to knit a blanket? Knitting a blanket is not easy if you haven't done one yet. Do not worry much about it looking at complicated blankets, these tips and planning will help you knit your dream, cozy, and beautiful blanket.
This is a guide for showing you the skills required, calculation of stitches to cast on your blanket, and needles to use on how to knit a blanket.
Let's dive into the information guide and learn how to knit a blanket on the first attempt.
Skills required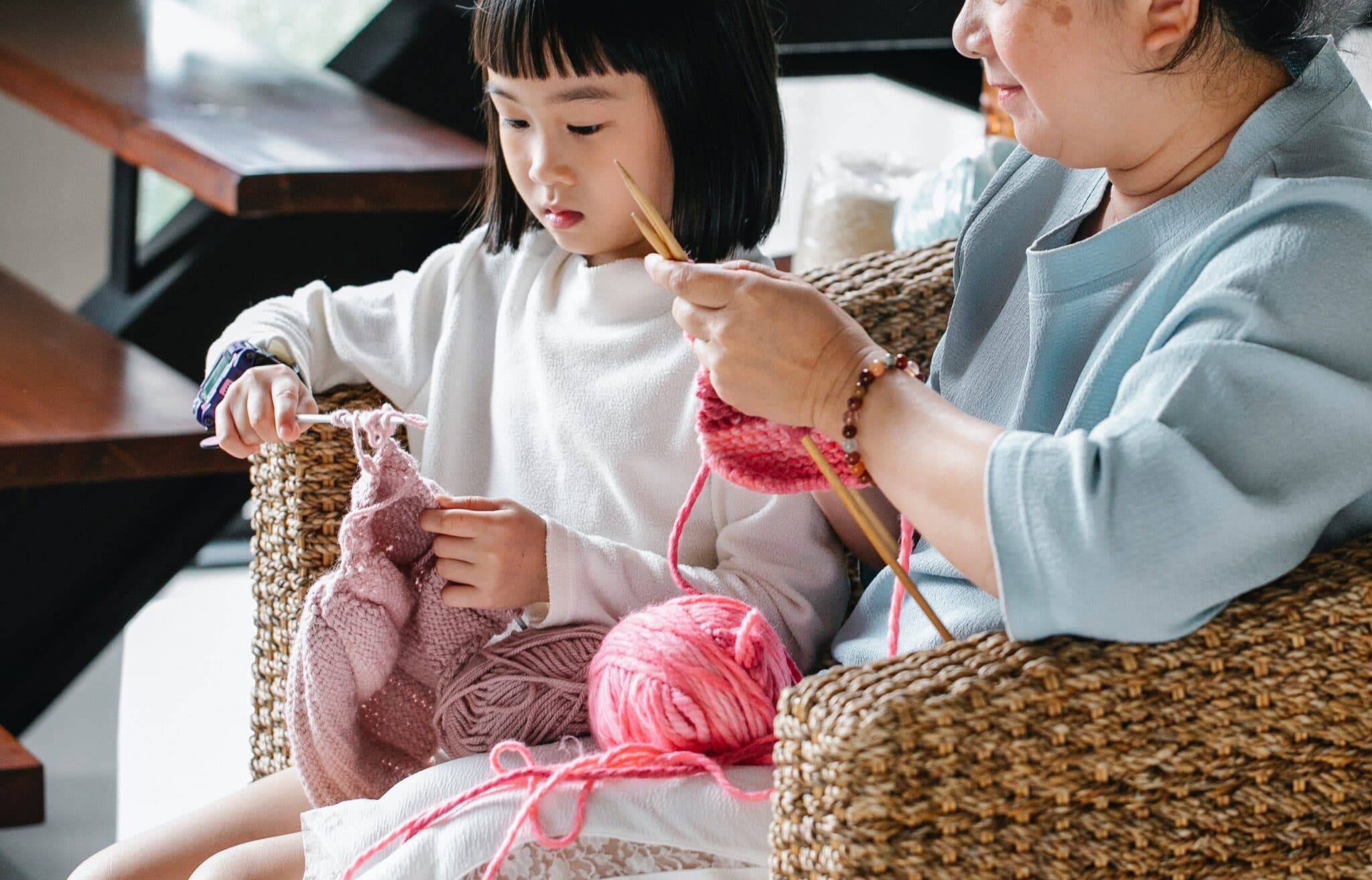 Before we proceed with the written tutorial or guide on how to knit a blanket, there are few basics you need to know. These knitting techniques are highly important to proceed, if you lack any of these, we doubt you may end up screwing up. Look at the techniques mentioned below on how to knit a blanket.
Cast on and cast off
Weaving in ends
Knit stitch.
If you are still in the learning phase, you can also give a small youtube search and see how all these techniques work, they are quite easy and beginner-friendly.
If you want to go advanced knitting, try asking for help from your family members who already know knitting.
How Many Stitches You have To Cast?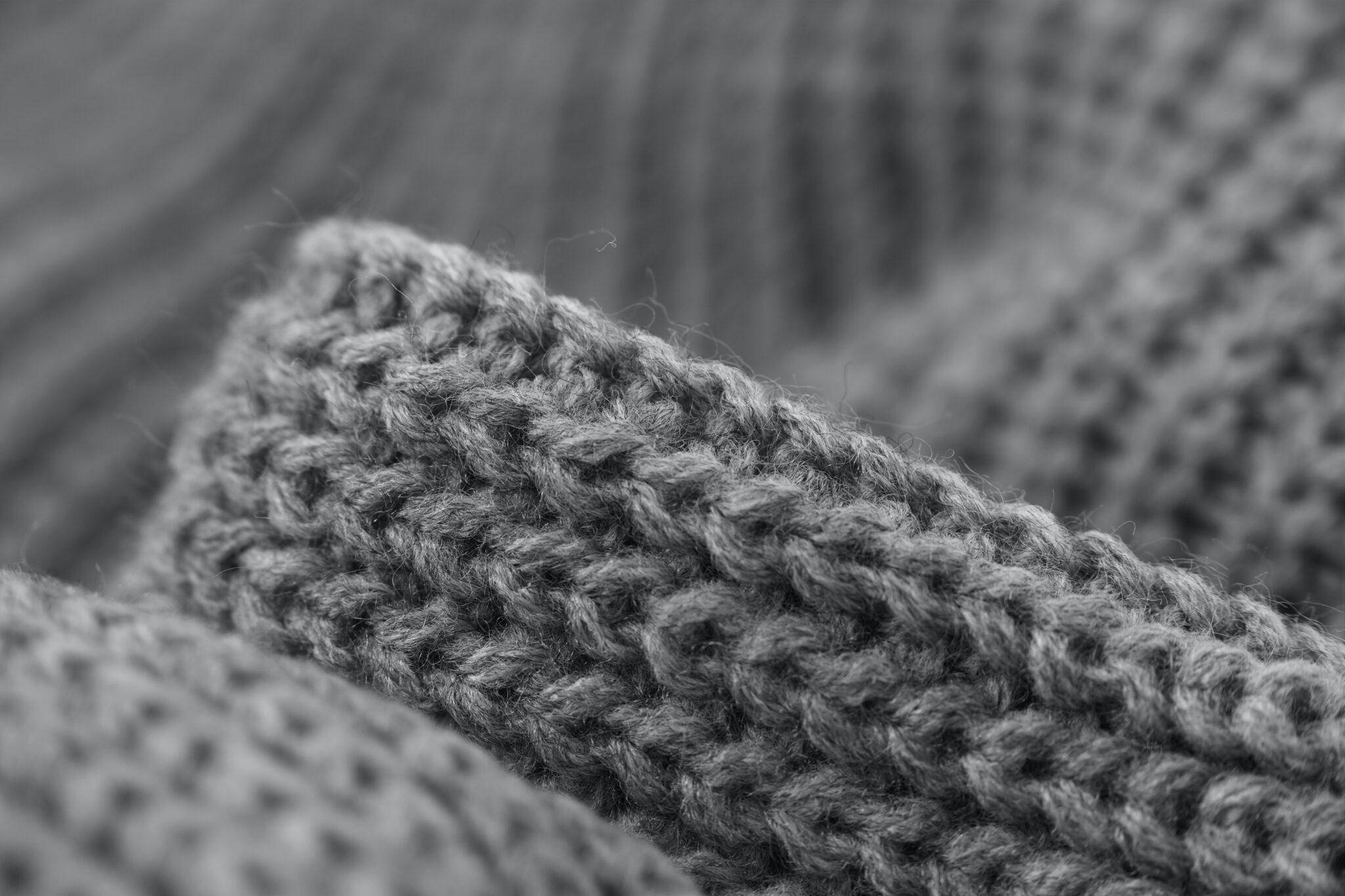 How many stitches do I need to cast for knitting my first blanket? Know that the number of stitches will only decide the final width of your blanket. Mostly the common pattern of stitching is from one side to the other side. At times people like to add borders along the edges of their blankets after they have cast usually by picking the edge stitches.
This will make the blanket appear a little bit bigger after it is completed.
How To Knit A Swatch?
To determine the gauge of yarn, individual knitters, and needles, swatches are knitted. You have to make a swatch by using yarn and needles that you will be using for the blanket you have decided to knit.
You have to cast on ample to form a few inches of the swatch and then keep knitting it till you get a perfect square. Just measure the width of the square you have formed and divide by the number of stitches that you have cast on it.
This will determine the stitches you have to make per inch. Now that you have already decided how big you want your blanket to be, simply multiply it by the width of the final product you want. This easily determines how many you cast on.
Sometimes this pattern will dictate how many stitches you should cast on your blanket. It can also specify that the cast on stitches should be a multiple of a number. If you are going for multiples, you have to go for adding stitches instead of substracting so as to get the desired number which will help you avoid making your blanket too narrow.
Which Is The Best Yarn For My Blanket?
The wool of the Andes is amazing for beginners. Even someone experienced and looking for affordable and durable wool can try using this. It is very soft, beautiful, and you will find many colors. It is heavy enough so that you can knit it very quickly. If you have still not decided on any yarn or purchased some, you can go for this one.
Sometimes it is not available in stores nearby or out of stock. If you want to find a new yarn for your blanket, you can find your own yarn too by looking at the factors below. Let me help you decide which type of yarn to use:
Yarn Weight
You can get yarn based on weight ranging from yarn for socks to yarn for cozy, heavy blankets. Based on its weight and thickness you can easily figure out which one to buy. For beginners who are not very sure about which one to go for, you can choose worsted yarn because the chunky yarn is useful for faster projects.
Yarn Material
Whenever you visit to buy your yarn, just think about the recipient of the blanket to select the best material of your choice. Wool is undoubtedly amazing and highly durable but it is difficult to take care of. Wool is also scratchy as we know. Other materials like cotton and acrylic are easy to wash and soft but they do not add needed warmth.
You can choose a blend of wool to compromise. It has amazing warmth and thickness of wool along with softer touch on your skin.
How To Choose Knitting Needles For Your Blanket?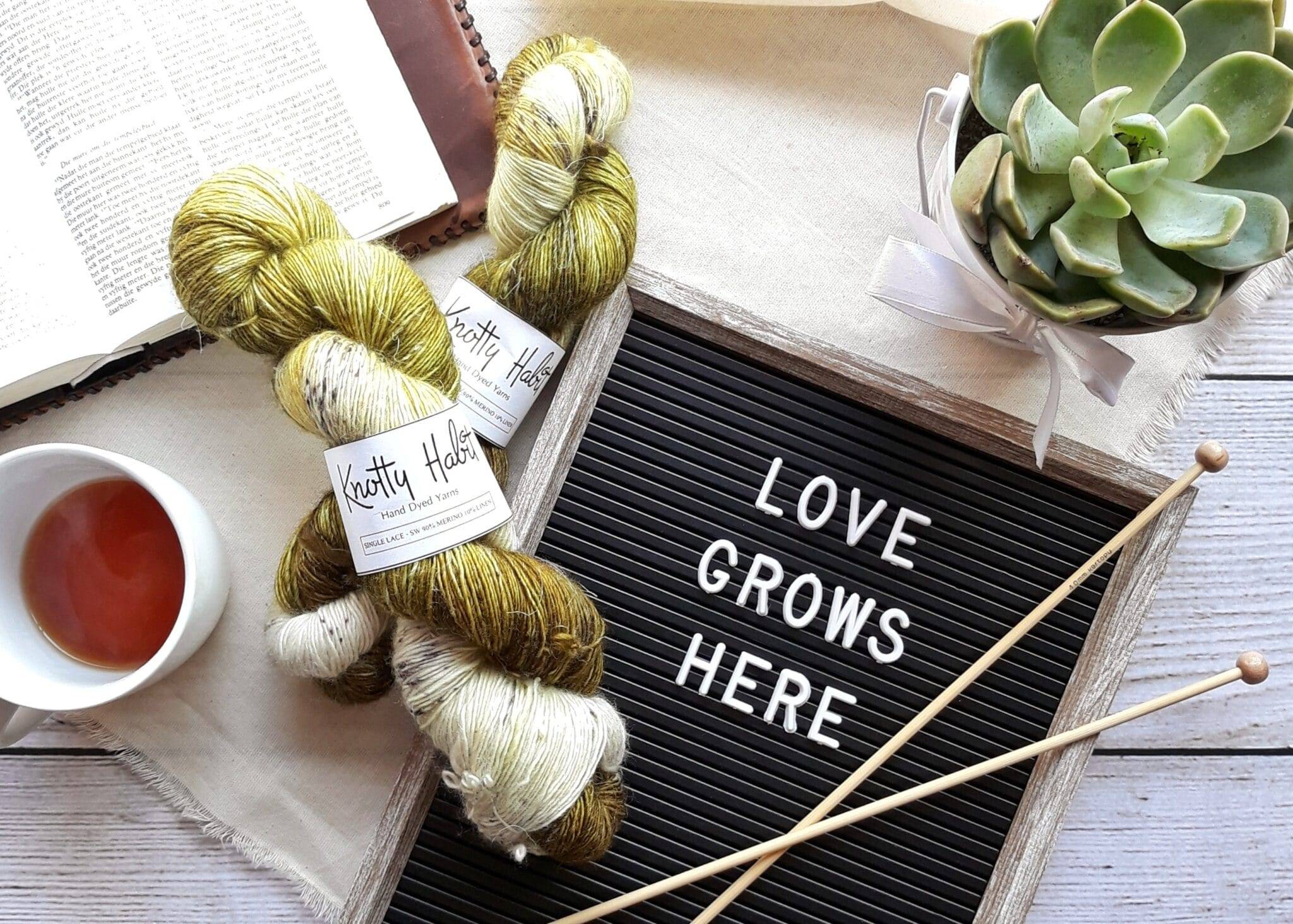 How to knit a blanket and which type of needle to chose? For knitting a blanket you can also go for circular needles, they are the best option.
They are quite long to hold the entire blanket and if you are wondering how to knit a blanket using a circular needle and what size to choose. do not worry. Size 8 would be the perfect match for you if you have decided on a worsted weight yarn.
If you have chosen the yarn based on the measurement and weight given above, a size 8 circular needle would be a perfect choice.
If you want a customized needle or going for choosing a different type, the tips and information given below will definitely help you.
Needle Diameter To Chose
The size of the needle you have brought will be depending upon what is needed to reach the needed gauge. If you have finer yarn, go for a needle having a small diameter. If you have a chunky and heavy type of yarn, you have to find a needle that has a thicker diameter.
Usually, you will see that the yarn you have chosen will have guidelines in which the diameter of the needle will also be mentioned.
Straight Needle
If you do not have much experience with circular needles and find them difficult to use, try choosing a straight needle. These are quite long too. If you are about to use straight needles, you have to ensure that they should be long enough for accommodating the entire width of your blanket without too much bunching them up.
Straight needles are beginner-friendly. If you have no prior experience, you are advised to choose a straight needle because they are easy to handle.
How To Knit A Blanket Using Circular Needle
Circular needles are a bit tricky but the results are pretty amazing. To use them you will have to still knit flat and then flip your work after every row or at the end of each row. The process is pretty similar to the straight needles, it is just that they are connected together.
The circular needle will help you avoid owning many straight needles of different sizes also it will help you keep both the needles together.
Now that you know all the related information on yarn, needles, and other things, let us proceed to the main query, which is how to knit a blanket.
How To Knit A Blanket- Step By Step Guide
Now that everything is crystal clear on the type of yarn, needles, and swatches, keep going through all the instructions to learn fast and make your first cozy blanket.
Remember that this is not a pattern of blanket, it is just a general or basic outline on how to knit a blanket using a straight needle because that would be slightly easy for the beginners.
The instructions provided below will give you a general outline that you can follow to make any blanket because the pattern remains the same irrespective of yarn or color.
1. First Step
The first step is cast on. You can re-read the information provided above on cast on to know the stitches. Use can either use a pattern to know cast on or use a swatch.
Be careful while casting on stitches and make sure you are not casting too tight.
2. Second Step
This step involves knitting the border. After cast on, it is time to knit foundation rows of your beautiful blanket. The first row you have created will lead to the formation of the border of your blanket on one side of it. This would form a seed or garter that does not curl similar to a stockinette.
You will also have to knit a border on the start and end of the row when you are continuing on the rest of your body. This will lead to the creation of a border on the remaining two sides of your blanket when you are knitting.
3. Third Step
Once you have completed the borders on both sides, it is time to proceed towards your blanket's body. This is where most of the time of your knitting process takes place. You can follow any method of your choice for knitting the main part of your warm blanket.
This process becomes quite easy after you have done it for some time because all it requires is the repetition of the same knits all along. You can easily choose any hard knitting pattern too because after time you will gain practice and learn it gracefully. Even the most complicated patterns can be easily memorized, so do not worry and keep going.
All you have to pay attention to in this process is the changing patterns and the color choices. Decide when to start which color earlier than the process of stitching.
4. Fouth Step
The fourth step or second last step involves cast off. Once you have completed everything including the final border you are completely ready to cast off. While you are set to cast off, make sure you have chosen a stretchy cast off so that your final edge is not higher than the other edges.
5. Fifth And the Last Step
This step is the finishing step. This step will include tying in the ends on the blanket, seaming together the pieces, and blocking. When you chose knots to secure your yarn they will eventually result in loose end formation. You can weave these ends inside the stitches of your blanket using a yarn needle and then you can cut them short later on.
There are many knitted blankets that you can knit all in one using strips and patterns inside of them. When you are stitching, you have to stitch these stripes and squares together to complete the blanket finely. You can use basic seaming techniques or blanket stitches to join all the pieces into one later on.
If you want to block your blanket, blocking is quite simple too. You can understand blocking as the process that will help you finish the piece by wetting it first and then giving it time to dry in a certain type of shape.
Blocking the blanket is pretty much easy all you have to do is wet it using water and then arrange it on a surface entirely flat. Just leave it there and allow it to dry. After blocking completes, you will witness that the edges of your blanket have evened out and the pattern is much more defined and beautiful.
This was the entire process on how to knit a blanket, but you have to keep some things in mind while you are following this, let me take you through some tips on the topic of how to knit a blanket.
Some Tips On Knitting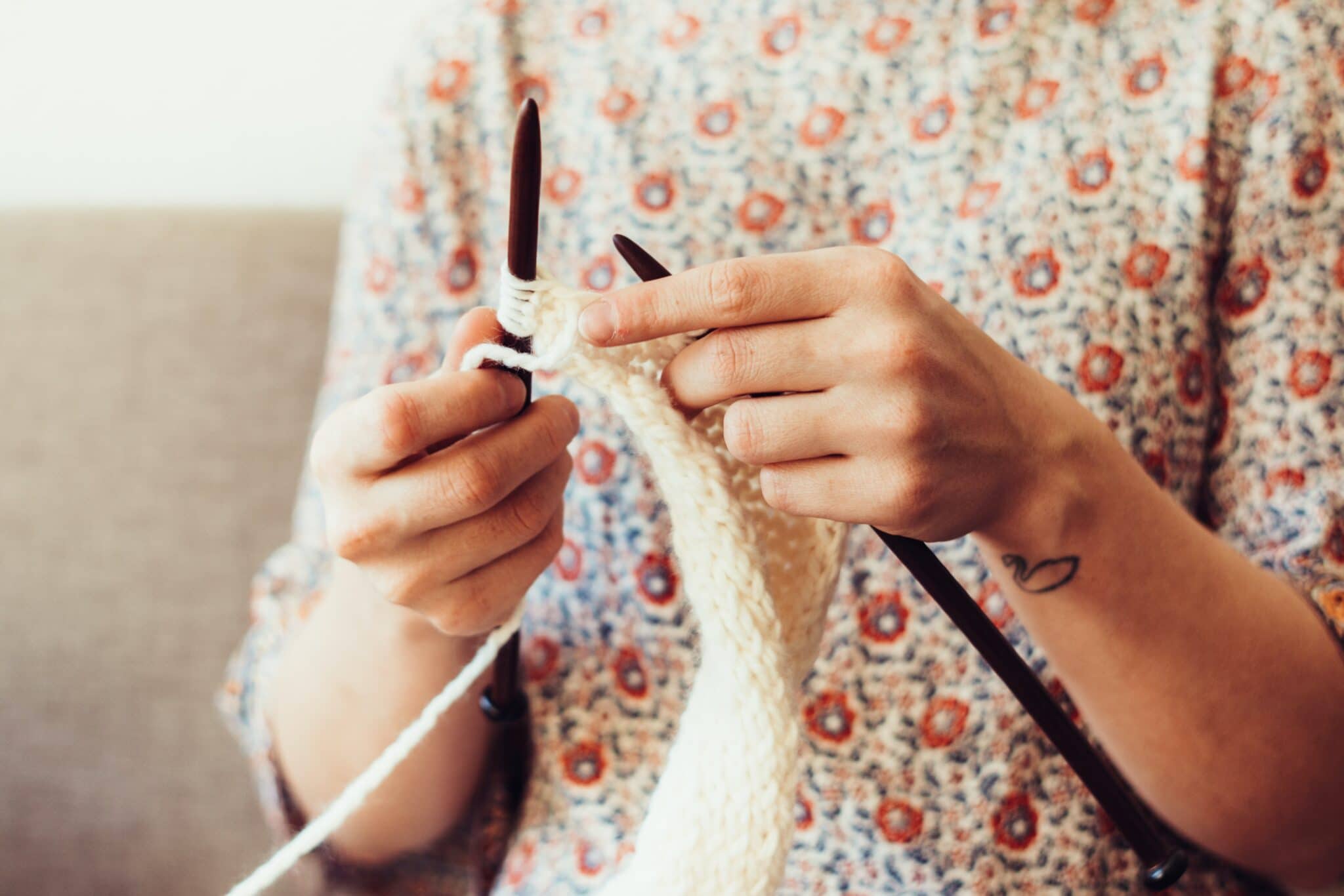 Make sure you are checking all the tips before proceeding with your blanket so that you do not make any mistakes out of nervousness or excitement.
Common Stitches
As far as we talk about the construction of your blanket, it is just a larger version of knitting a scarf for yourself which signifies it is knit flat, and both the wrong side and right side are easily visible.
Such type of construction dictates how most of the patterns are written. Stitches which has been unfinished on one side like cables and a fair aisle are difficult to find in patterns of the blanket.
You will find that most of the blankets usually have reversible stitches. The easiest stitches that you can try are garter, ribbing, and stockinette. Advanced types of blankets usually have lattice or lace kind of patterns.
Edging
Unline a hat that is started knitting from the mid using a round motion, in the case on blankets all the edges are usually exposed and visible. If you want to fix this using a simple method is slipping every first stitch or every last stitch in a row. If you have decided to perform the above method, keep this tip in your mind.
The other option through which you can clean the edges is adding a border after you cast off. These borders in your blanket are usually crocheted if you are one of the crocheters and trying to learn knitting, you can use this trick.
If you wish to avoid many patterns altogether you may use seed stitch or gather stitch to knit your blanket.
Depending upon the type of blanket you want to stitch as a square-shaped, garter stitched, or chunky knit blanket, we have a few additional information for you to consider.
Types Of Knit Blankets
How To Knit A Blanket With Squares
Knitting patchwork blankets having squares is extremely fun and amazing. It will give you a sense of achievement after you have completely finished it. It will also allow you to experiment with many types of patterns that you can learn and memorize, isn't that amazing?
Constructing your blanket with squares means you have to bind them with each other at the end somehow. Binding all the pieces individually with each other and then later joining all of them is quite tedious.
If you want it to end a bit sooner, you can try knitting all the squares in a single direction on the same type of live stitches. If you do so, you are left with very few scarves of other squares that you need to join later on or in the end.
How To Knit A Blanket using Garter Stitch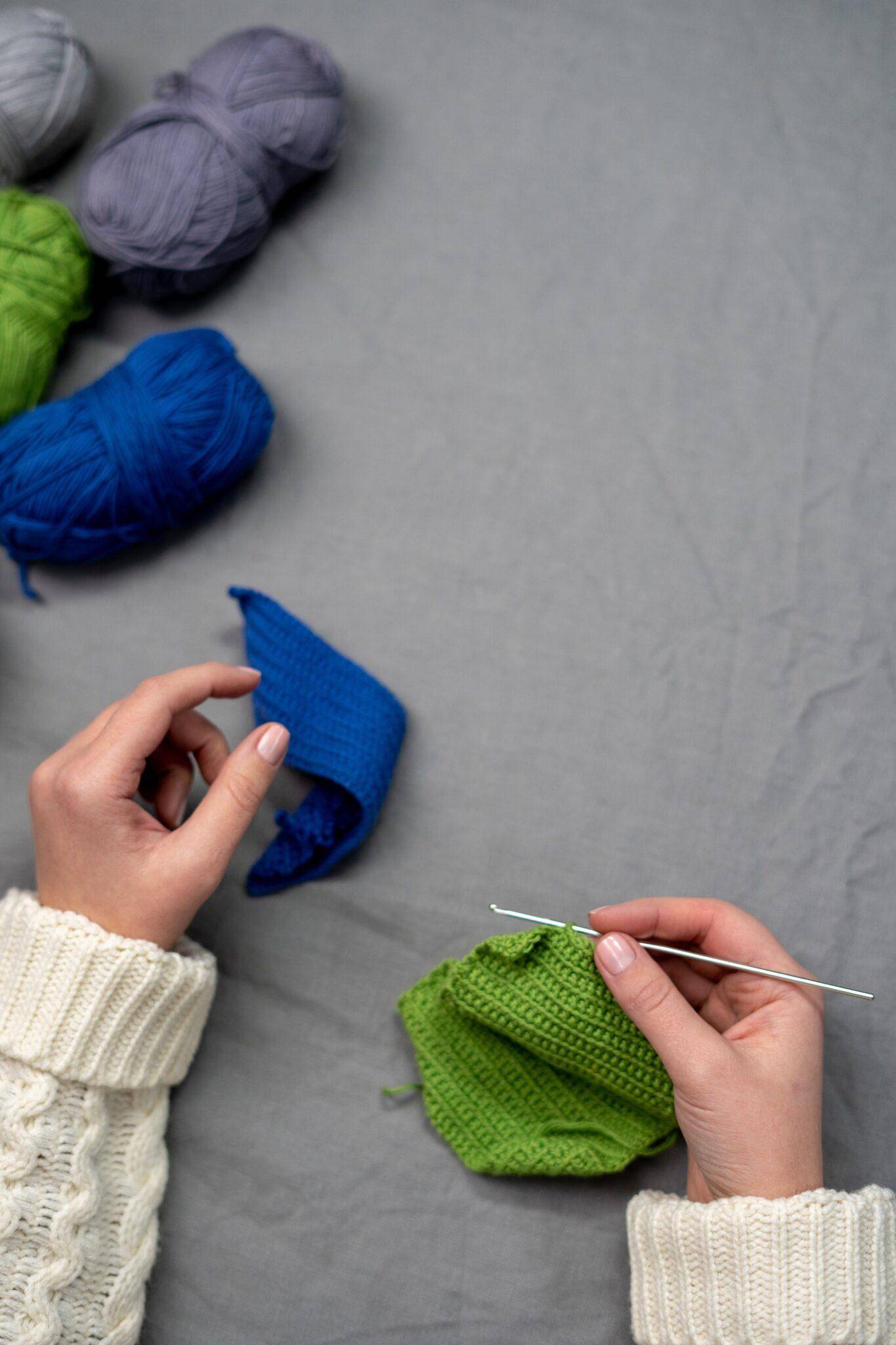 If you are completely new to knitting, making a gather stitch blanket for your baby can be chosen as the first project of your knitting. This is simply because it is the easiest, to begin with, and as compared to others, it finishes comparatively faster.
When you are going to knit flat garter stitch, you need to stitch every row which is quite easy. How to knit a blanket that appears spiced up? well, You can use alternate colors or variegated yarn to spice up your blanket.
Chunky Knit Blanket
Want to know how to knit a blanket that is super cozy? chunky knits are super cozy and in trend. The best thing about choosing a chunky knit blanket by knitters is that chunky yarns usually knits up faster than finer yarns.
I am sure you have learned everything about how to knit a blanket from the type of yarn to use to the steps followed.
Warm blankets are super comfortable and can do similar functions as the weighted blankets do because both are heavier than usual ones.
Want more tips on how to wash a weighted blanket? Learn from this amazing piece of information.