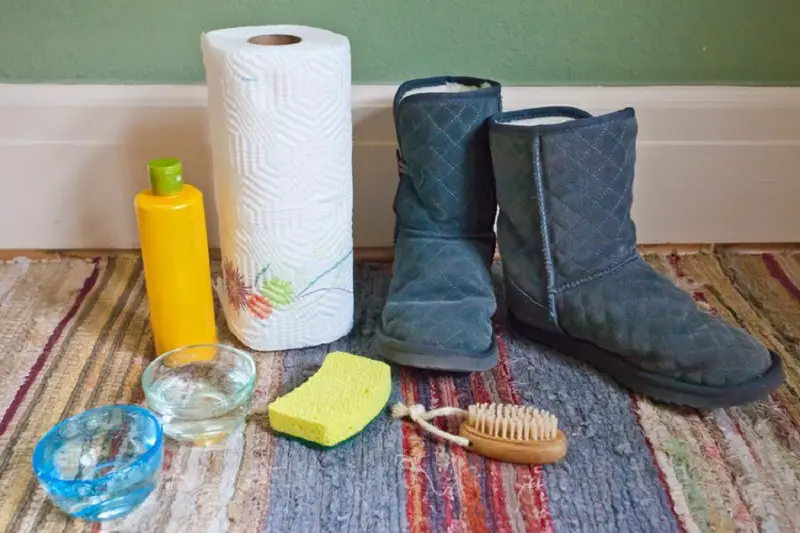 How to clean Uggs is a simple and easy guide on cleaning the footwear that provides warmth and protection from cold. Uggs were invented in Australia and are usually made in sheepskin, fleece, or suede. Get a lint cleaning brush that is suitable for cleaning suede fabric. Use a suede or fleece cleaning brush as well as a microfiber to clean the outer part of Uggs. This is useful in daily cleaning.
There is a number of ways to clean uggs. You can use DIY cleaning mixes to remove stains and keep them from fading. Never place them under direct sunlight or use a heater to dry off Uggs after cleaning them. Let them dry at room temperature as direct heat may shrink the fabric.
You can choose from umpteen products available online that are specifically designed to remove stains from Uggs. To remove debris that is not dried up, use a moist sponge or towel to clean it. Know how to clean uggs without any hassle at home using simple ingredients.
Caution: Never put them in the washing machine as it can spoil them.
1. How To Clean Uggs – DIY Method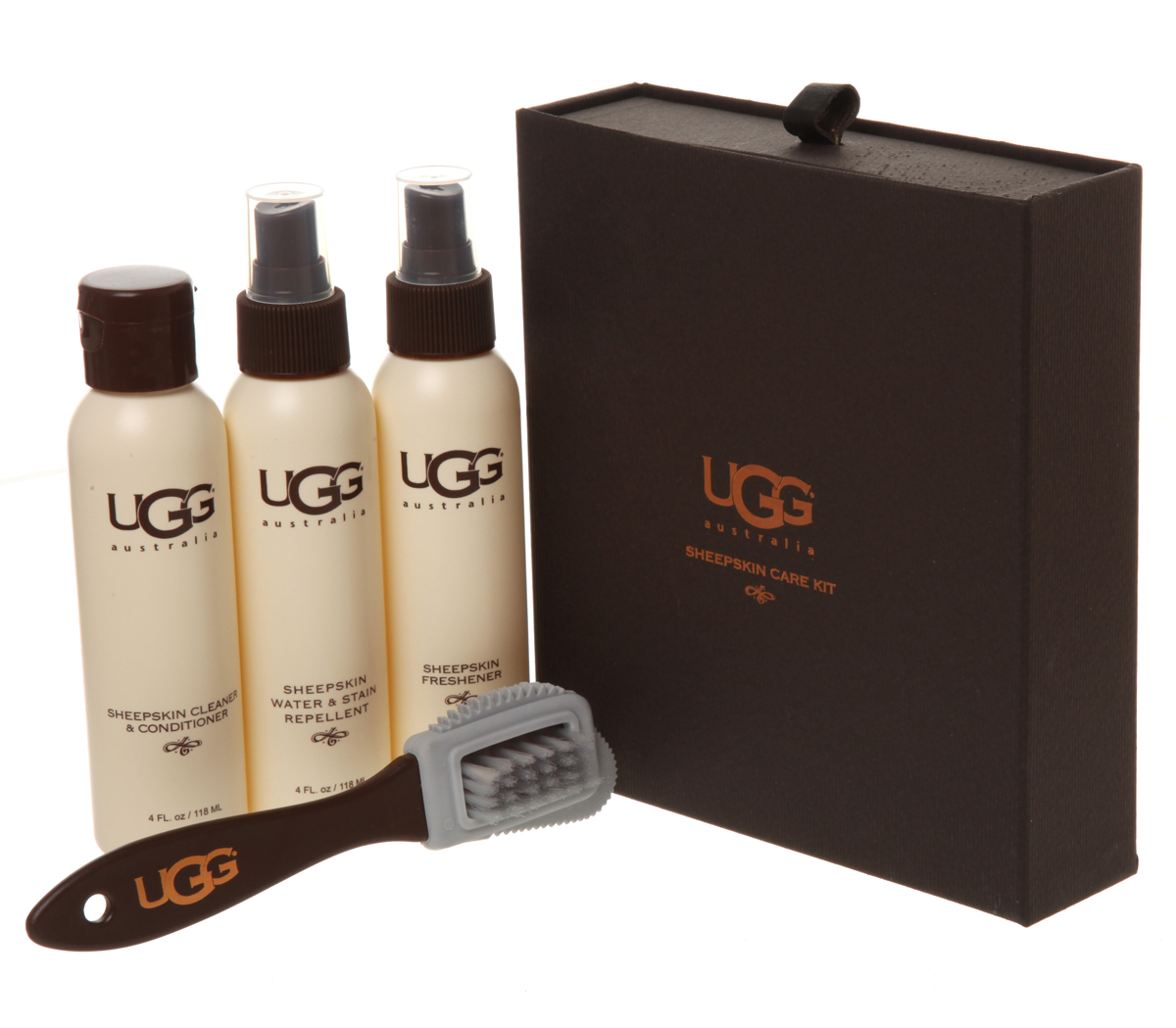 A few things to remember when cleaning Uggs is to not use too much water. Allow them to dry naturally and place socks or old newspapers inside the shoes, so they do not lose shape after washing. You can buy cleaning and maintenance accessories specific to Uggs that keep them from fading and getting mired.
The shrinking ability of suede fabric is low, but they shrink if you wash them frequently in water. Use as little water as possible and avoid soaking in soap water to remove stains or grim. When you know how to clean uggs the right way, it increases their durability.
Use a suede brush and scrub off any dirt with a damp cloth.
Dry in natural air. Avoid placing under direct sunlight or heat for drying.

To deodorize and prevent stinking, use 2 teaspoons of baking soda and cornflour. Add a few drops of essential oil with a good scent. Apply the mixture inside the shoes and let them dry for 24 hours.

Apply the mixture inside the shoes and let them dry for 24 hours.
Apply corn starch or talcum powder to remove greasy stains from the inside or outside shoes. Leave them on for 24 hours and wipe them clean with a damp cloth. Repeat this process till the stain disappears.
2. How To Clean Uggs With Vinegar And Home Ingredients
Dip a sponge in vinegar and clean shoes after removing stain or grim with a brush. The odor of vinegar fades after a while.
Use a teaspoon of dishwashing soap and a damp cloth to remove tough stains. But never drench or soak shoes in soap water to remove stains.
Use stain repellent products available for Uggs to prevent stains and fading. These products retain the moisture of the shoes and prevent stains and shrinkage.
Suede dyes are available, which you can use to retain the color and texture of your shoes. Use these dyes specifically made for Uggs if you find them fading. Do not use standard fabric dyes to dye your shoes.
Use the anti-fungal spray to eliminate bacteria and fungus from shoes.
You can use drops of shampoo and a damp cloth to remove stains
Other Methods To Clean Uggs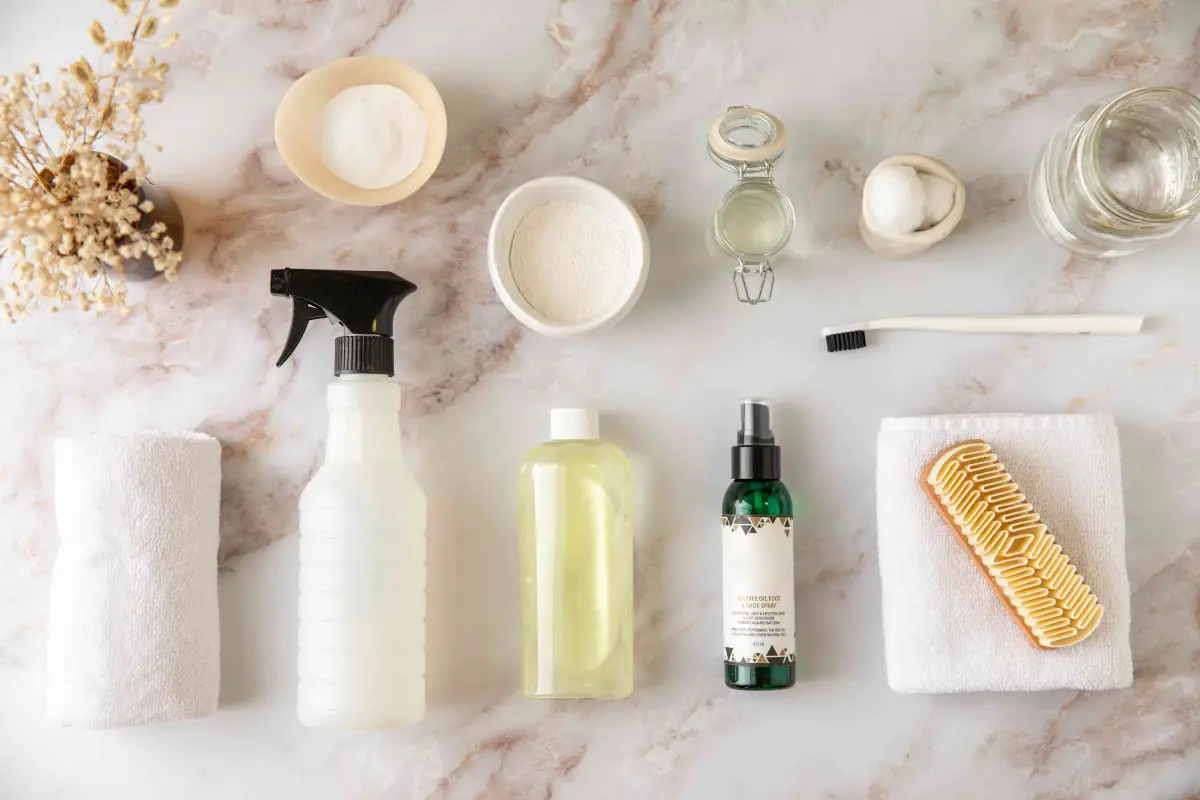 Use leather shampoo and fabric moisturizer to retain the softness of the suede fabric. Uggs come in umpteen designs. If it has zipper elements, grease the zip to prevent rusting and ease of use.
Do not use harsh detergents or harsh brushes to remove tough stains from these shoes. Suede and fleece are lightweight fabrics that fade and tear easily when a little force is applied. Gently remove stains from shoes using any of the above-given methods.
Conclusion
This is an easy guide if you want to know how to clean uggs. You can use the same methods to clean any products made with Uggs, such as boots, sneakers, slippers, blankets, etc. Uggs look as good as new when you clean them regularly by removing stains and dirt.