Bringing content that is reliable, informative, and relevant is the goal of every platform. Facebook News Tab is introduced to bring a new definition to the world of news and help the community get a more personalized experience. Get the breaking news that is accurate and important.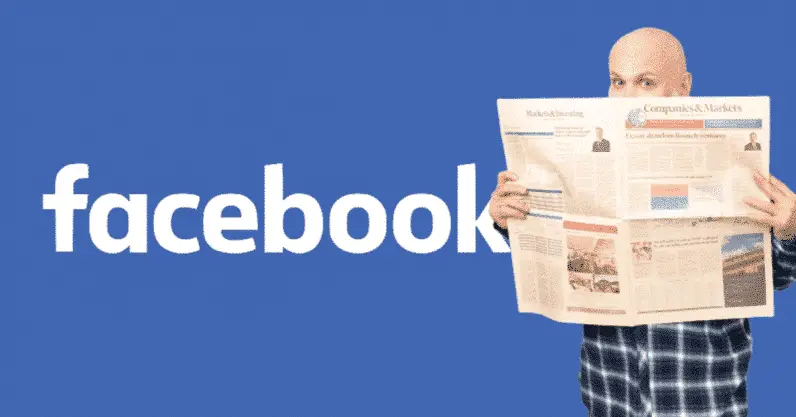 A well-sourced and deeply reported news is an essential tool for making good decisions. It gives people the information they can rely on.
Facebook wants to support both the personalized experiences and one that goes beyond personal experience. Bring people information useful for them and make them accessible to daily news.
Facebook news tab was launched to a subset of people in the US back in 2019 as a finite test. It features news in accordance with your interest and a curated selection of the top stories of the day. Facebook news tab will host reporting from big publishers that include BuzzFeed, The Wall Street Journal, and USA Today.
As machine learning is limited and technology alone cannot be trusted to provide quality news content to the audience. Facebook formed a team of human editors to control the Facebook news tab, who will work without personal biases.
Facebook News Tab – Journalism
Facebook news tab is a dedicated section for journalism. The site where people can get news directly from journalists and publishers. Journalism should also evolve with the modern and digital world. Therefore, Facebook is aiming to serve both readers and publishers at a time.
Although Facebook is trying to establish a sole tab for news, history represents another side of the story. The relationship of Facebook with the news industry is very complicated and extended with a number of factors that can't be denied. Also, the company is having issues in managing false information, violent threats, election inference, and hate speech.
Over years, Facebook tried to serve publishers without favorable outcomes. Publishers rely on advertising, subscriptions, and recirculation modules. Facebook hosted "Instant Articles" that restricted these, as a result of which many publishers abandoned this feature.
Facebook shifted to video content and inflated it, this was when they decided to stop paying publishers, which destroyed many businesses. In 2018, Facebook shrunk referrals to news as it decided to prioritize posts from friends and family.
This time Facebook is trying its best to keep the promises it made.
In addition to the algorithm, Facebook is now using journalists to provide a more personalized experience for the audience. Users can now be more selective about the story selection. Explore news of their interest directly from the app they use daily. The news tab will also highlight national stories of the day.
Also Read: Google Nest – The Wonder Device For Your Home
Benefits You get from Facebook News Tab
Facebook is enabling people to get a valuable experience by adding value to the news tab.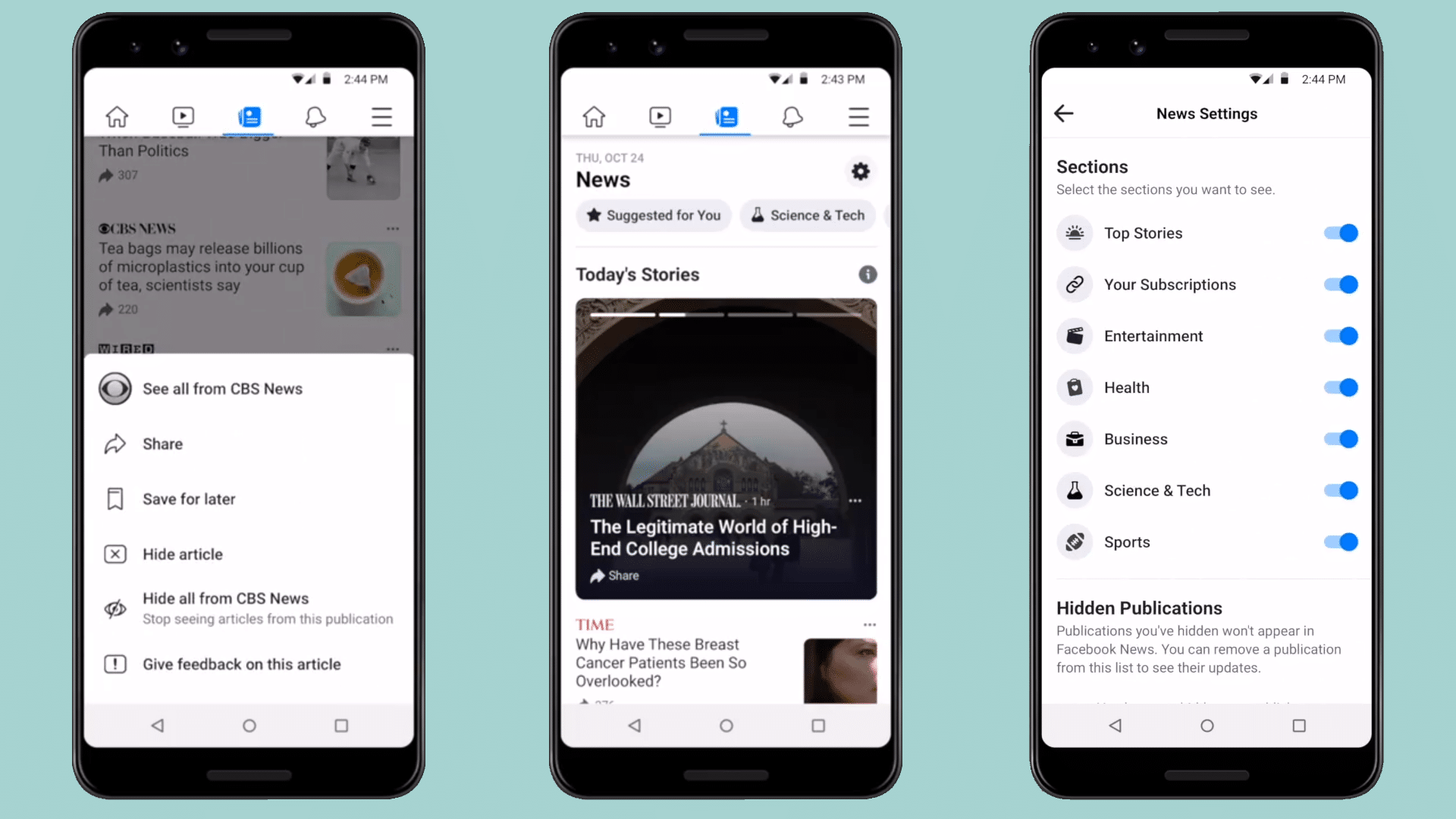 It is providing many benefits like
Personalization
Facebook will analyze your interest in news that you read, follow, or share. Facebook's News tab will be fresh and have new interests for you to explore, every time you open it.
Today's Story
A team of journalists will be updating you throughout the day with fresh and informative news. Top stories of the day will pop-up to keep you updated.
Topic Sections
There are separate sections for health, sports, business, entertainment, and science. These will help you to find news of your interest easily.
Your Subscription
If you've subscribed to any publisher you can see their publications in a dedicated section. This feature is for those users who have linked their paid subscription to their Facebook account.
Controls
Personalize your tab by hiding subjects, articles, or publishers whom you are not interested in seeing.
What to Expect From News Tab?
Facebook news tab is introduced to bring individuals closer to the most important stories of their lives. Bring content to people with a wide perspective and the one that is original. Facebook performed many surveys and tried to improve its news tab in accordance with people's interests.
To feature original and a wide range of content, Facebook has categorized publishers into four groups: local, general, diverse, and topical news. When facebook performed a survey to get some information about topics in which most people were interested. Many people wanted more content from categories that were under-served by Facebook. Those are health, tech, entertainment sports, and business.
Who are these publishers?
Publishers need to register their page on the Facebook news page index. Publishers should have a sufficiently large audience and they have to abide by Facebooks' Community Guidelines. A third-party fact-checker will identify product eligibility, misinformation, clickbait, hate speech, etc.
Facebook will keep checking if these guidelines are constantly being followed. News tab will evolve with the passage of time to make sure people are getting valuable and reliable content.
As journalists recognize the original reporting and news better than the algorithm, the Facebook news tab is curated by a team of professionals. Facebook's role in spreading fake news is not an insignificant matter. But this time – as Facebook promised – every news will be original, free of bias, and reliable.
Keeping in mind the history, the success of the Facebook news tab is still a big question for people. Whether people will bother to tap on this separate tab is not sure. Facebook is already filled with a lot of such tabs that people never bother to open. If some people out of billions of users used the Facebook news tab, it'll still represent a large audience.
Facebook is supporting journalism by directly paying publishers. Facebook will continue to improve news as it rolls out broadly. The news tab will only be used on a mobile application right now. Facebook wants to support journalism which will, in turn, strengthen democracy.
You might find these interesting
9 Laptop Stands For Your Household Needs
8 best External Graphic Card For Laptop On Amazon
Want to know about the Leidenfrost effect? Here's the comprehensive study for you
Alexa Guard plus – All you need to know about the latest Amazon wonder device
Hyundai DAL-e – Customer Service Robot – Smart and Incredible