Disney Dog Movies- Have You Watched It All?
Dogs are loving, loyal animals that make great pets. So it's no surprise that Disney has made so many movies with dogs as the main characters.
Disney Dog Movies are not only fun for kids but also for adults. Disney is known for making adorable movies about dogs, and these are some of the best that the Company has ever made.
The Dog Movie genre is more like a Disney thing. Before modern-day dog films like A Dog's Purpose, Marley & Me, or The Secret Life of Pets, Disney nearly perfected the genre and practically helped pioneer it with masterpieces like Lady and the Tramp and Old Yeller.
It's no surprise that children and families of all ages like dog movies, mainly Disney Dog Movies. Whether a dog is a lead character, a side character, or just present for comedy relief, dog fans usually notice and have their list of favorites.
The following are the top Disney dog movies: 
Disney Dog Movies
Lady & the Tramp (1955)
Talking about Disney dog movies and missing this one is next to impossible. In this movie, a rich cocker spaniel named Lady falls in love with a stray dog named Tramp.
This animated movie is famous for the scene where the two main characters eat spaghetti in an alley next to an Italian restaurant. By accident, they both slurp the same noodle simultaneously, and they almost kiss. So cute.
2. Lady & the Tramp (2019)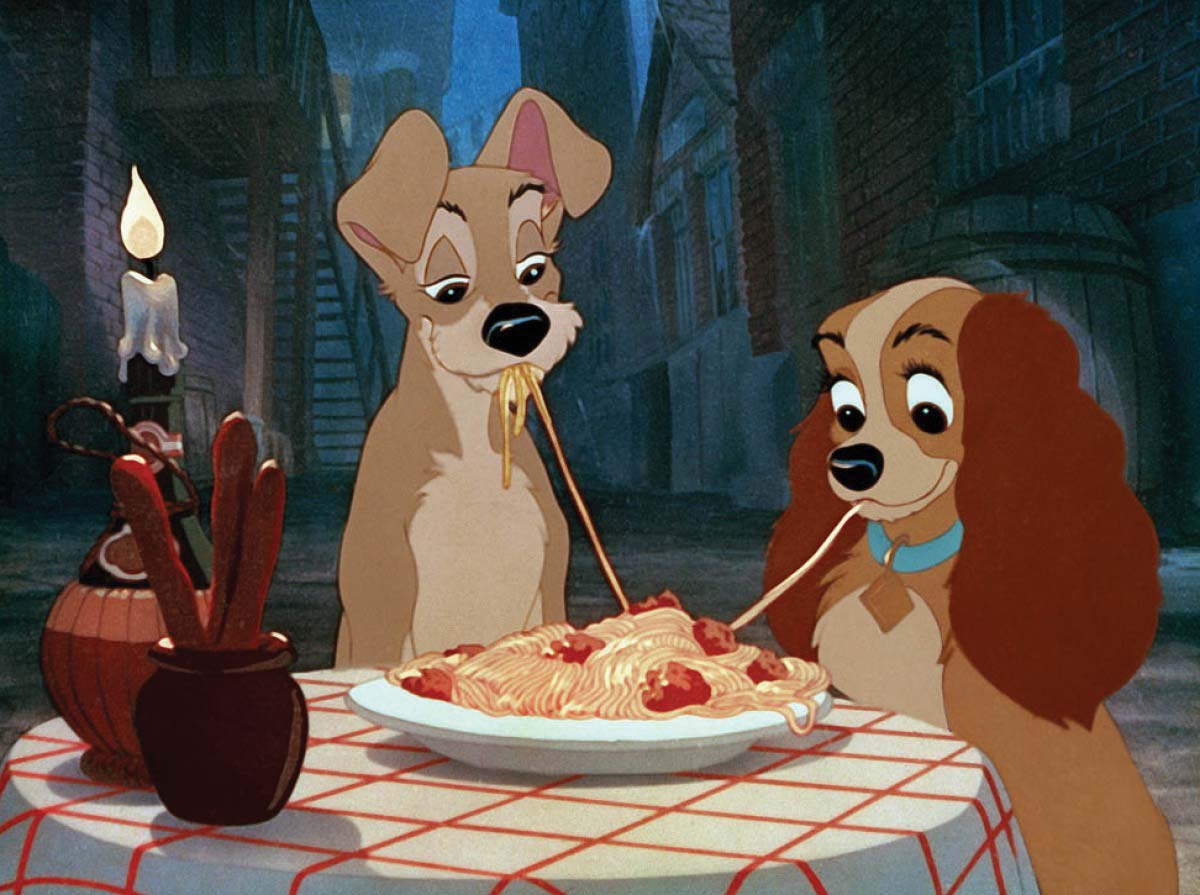 This delightful Disney dog movie is a live-action remake of a classic animated film. Compared to the original animated film, it has a modern twist.
Some of today's best actors and singers, like Justin Theroux, Tessa Thompson, Sam Elliott, and Janelle Monáe, give the dog's voices.
3. The Shaggy Dog (1959)
In this strange movie, Wilson Daniels is a mailman who often fights with dogs. His son, Wilby, turns into a shaggy sheepdog by magic.
He can only turn back into a person if he does something brave.
Oh, and there's also a side story about international spies, which is so '50s!
4. Old Yeller (1957)
This classic movie is a sad story about two young boys who meet a stray dog named Old Yeller, who changes their lives in a big way even though it wasn't love at first sight.
5. Greyfriars Bobby (1961)
Greyfriars Bobby, set in Scotland, is based on the true story of a terrier puppy named Bobby and his best friend, a shepherd named Old Jock.
6. 101 Dalmatians (1961)
In this classic Disney animated movie, the villain Cruella de Vil steals all of London's Dalmatian puppies to make a cruel fur coat out of Dalmatian fur.
Pongo and Perdita, two Dalmatians whose 15 puppies were stolen, lead the pack in a race against time to find and save the puppies.
7. 101 Dalmatians (1996)
The story of this live-action remake is the same as that of the original animated classic from 1961. Cruella de Vil, played by Glenn Close, is the main bad guy.
8. The Incredible Journey (1963)
Based on the same-named book, three pets, an English Bull Terrier named Bodger, a Yellow Lab named Luath, and a Siamese cat named Tao, cross the wilds of Ontario to find their family, who left them with a young bachelor.
9. Homeward Bound (1993)
In this remake of The Incredible Journey, Three pets—Chance, an American Bulldog; Sassy- a Himalayan cat; and Shadow- a Golden Retriever—go on an adventure through the Sierra Nevada mountains to find their owners, who have left them in the care of a friend.
10. My Dog, The Thief (1969)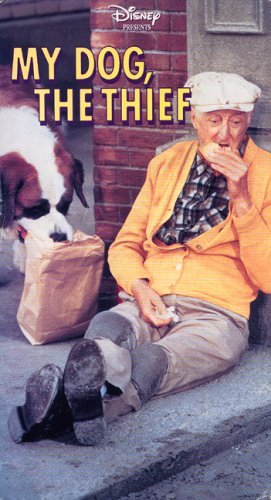 Jack Crandall, a traffic reporter who works from a helicopter, finds out that his partner and dog, a St. Bernard named Barabbas, stole a valuable necklace from jewel thieves.
11. The Biscuit Eater (1972)
A young boy named Lonnie and his friend Text train a clumsy dog to become a champion bird dog, which surprises Lonnie's dad, who is a dog trainer. Such Disney dog movies are great to bing watch.
12. Fox & the Hound (1981)
This cute buddy movie is about how Copper, a hound dog, and Tod, an orphaned fox, strangely become friends.
Copper and Todd's strange friendship leads to some fights as they get older, and in the end, they have to decide whether to protect each other or themselves.
13. Frankenweenie (1984)
When Victor's dog Sparky dies, he is determined to bring him back to life, no matter what it takes.
14. Frankenweenie (2012)
The 1980 movie with the same name was turned into an animated movie by Tim Burton.
15. Benji: The Hunted (1987)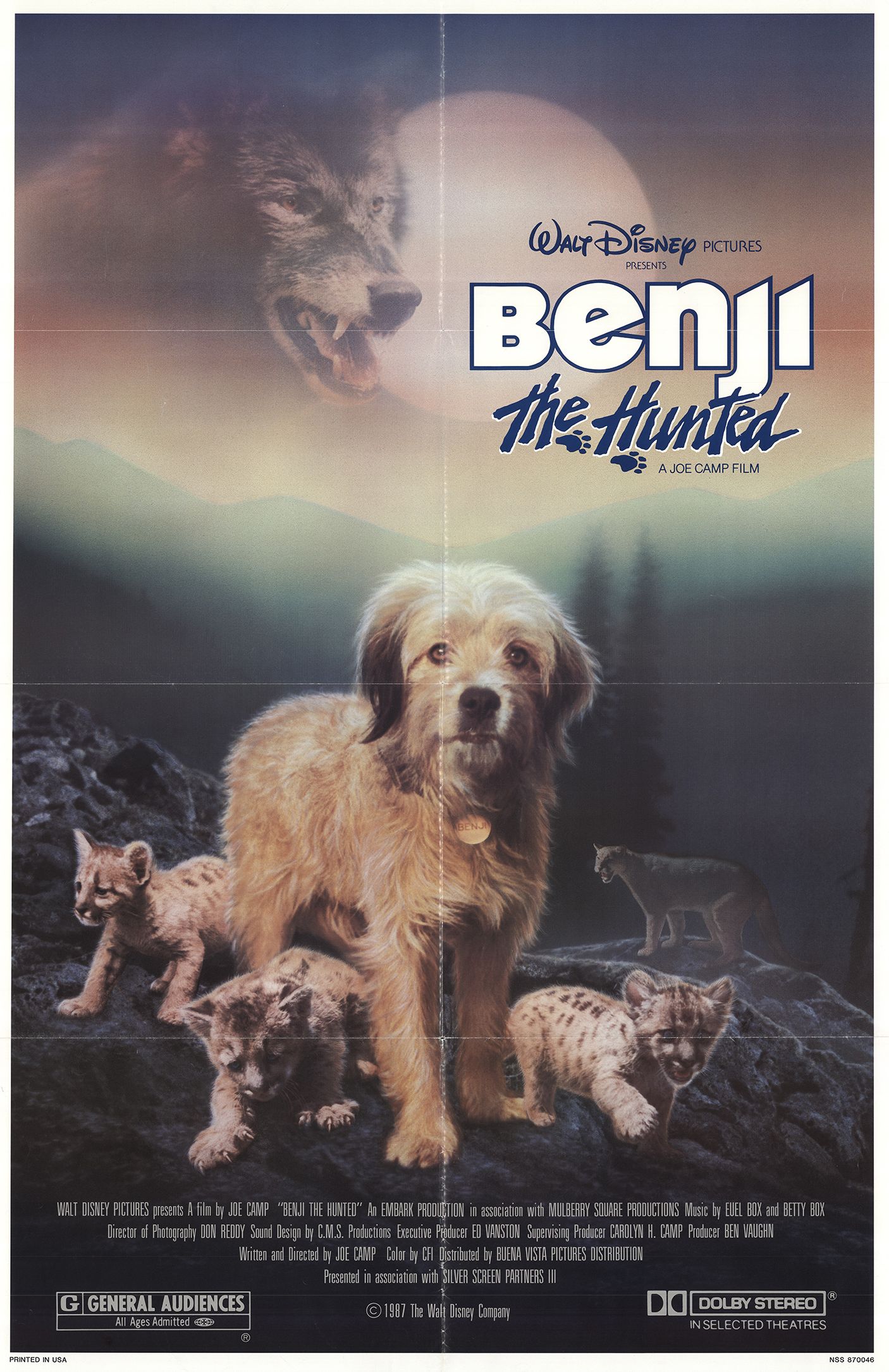 In this movie, an accident on a boat separates the dog actor Benji and his trainer.
Benji swims to shore and finds a rough area he must cross to get to safety. Along the way, he takes in cougar cubs.
There are other Benji movies, but this is the only one that Disney made, so it's not likely that the others will be added.
16. Oliver & Company (1988)
Oliver & Company is loosely based on Charles Dickens' Oliver Twist. Dodger, a stray dog in New York City, and Oliver, a stray cat, are the main characters.
Dodger and Fagin, a human thief, are in charge of a street gang scamming and stealing stray dogs.
After Oliver proves himself in one of Dodger's shakedowns, he moves in with Dodger against his will.
After a scam goes wrong and a wealthy family takes Oliver in, the gang comes up with a plan to kidnap him and hold him for ransom.
Will he be able to get back to his new home with Jenny, or will he have to live a hard life? See for yourself!
17. White Fang (1991)
The main character of this movie is Jack, a teenager who sets out to fulfill his late father's dream of finding gold in the Canadian wilderness.
During his journey, Jack meets a wolf-dog named White Fang. Even though he is afraid, Jack tames and befriends White Fang, and the two of them travel through the wilderness together.
18. Iron Will (1994)
Inexperienced guide Will enters a sled dog race to try to win $10,000 to save his family farm after the death of his father ruins the family's finances.
19. Far From Home (1995)
In this movie from the 1990s, a young boy named Angus and his dog fall overboard while sailing with his family during a storm. They make it to land in a remote area and have only each other to keep them alive. Will they make it?
20. A Goofy Movie (1995)
This movie is one of the most famous dog movies from the 1990s on Disney.
Goofy and his son Max go on a road trip. Max, like most teenagers, is embarrassed by how silly his father is.
Will the trip help them get along better?
21. You Lucky Dog (1998)
Jack Morgan, a dog psychiatrist, finds out that he can read the mind of one of his dog patients, Lucky, whose wealthy owner died in mysterious circumstances recently.
Morgan helps Lucky figure out what happened to his owner in the end.
22. Hounded (2001)
In this movie made by Disney Channel, Jay is trying to win a scholarship, but the school headmaster takes away his speech. The son of the headmaster then uses Jay's speech to get himself the scholarship.
But Jay decides to fight back. To prove that the speech was his, he steals it back.
But the show dog that belongs to the headmaster's wife follows him home.
When the search for the dog starts, Jay has to figure out what to do to make things right again.
23. Snow Dogs (2002)
A Miami dentist gets a strange inheritance, but there is a catch. To get it, he has to move across the country, all the way to Alaska, and race a dog sled there.
24. Life is Ruff (2005)
In this movie, Calvin is a young boy who wants to buy a rare comic book but can't because he doesn't have enough money.
A neighbor told him about show dogs, so he decided to get a dog to enter a competition with a $5,000 prize. But at the pound, the only puppy left is a rough-and-tumble mutt.
Will Calvin and his stray dog take first place?
25. Eight Below (2006)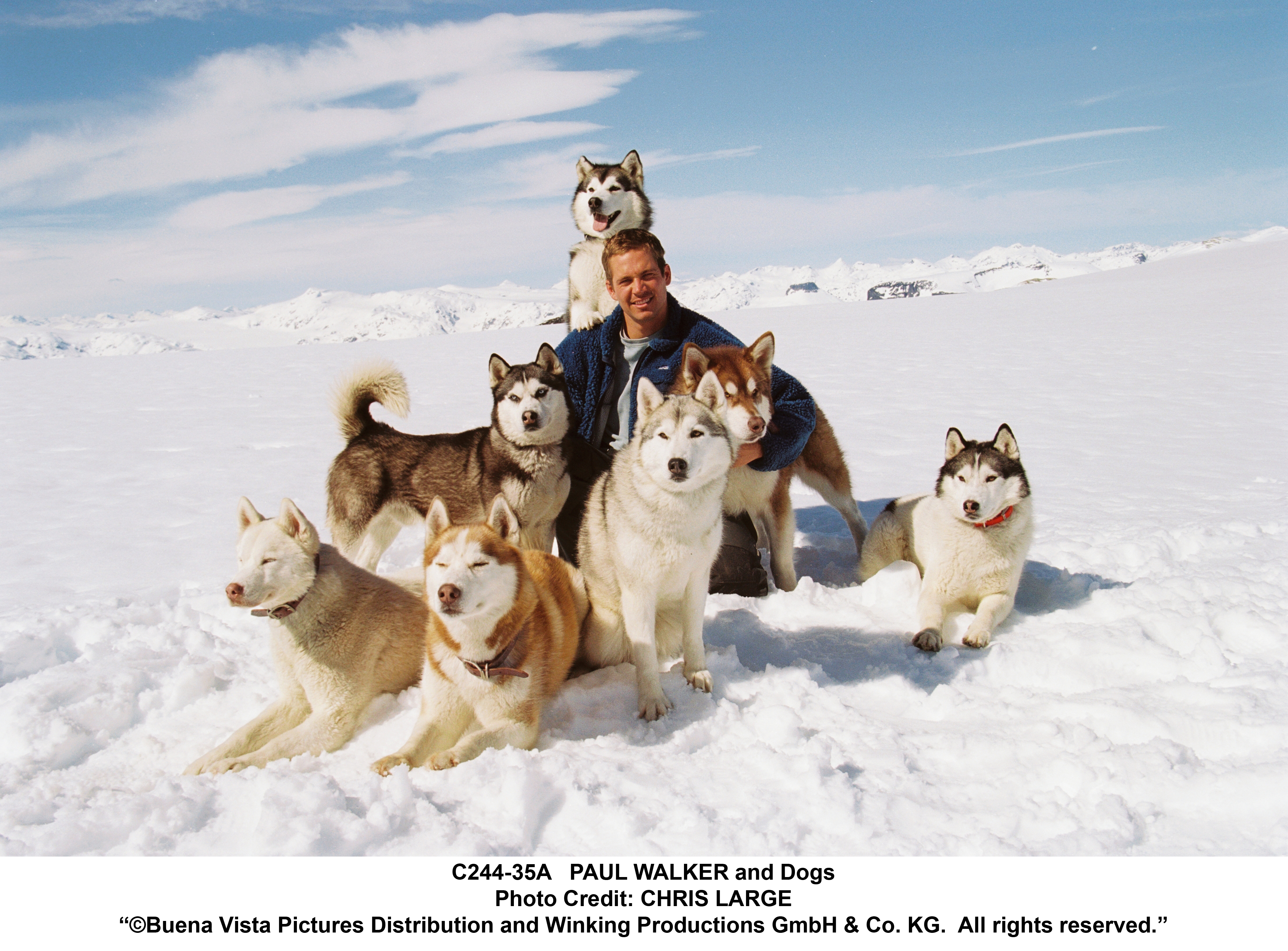 As a snowstorm moves toward Antarctica, Jerry, a sled dog guide played by Paul Walker, has to leave his dogs behind. The rescue pilot says he will come back to get the dogs, but in the end, he can't.
Unfortunately, the storm makes it impossible to return right away, and the weather is too bad to go back.
Jerry is determined to go back to Antarctica to save his eight dogs, but he can't find the money. Will he be able to get back to save them?
26. Underdog (2007)
Seashine, a beagle, finds out he has superpowers after an accident in the lab of a crazy scientist. Seashine has to save the day when he discovers that the crazy scientist wants to destroy their city.
27. Bolt (2008)
This movie is about Bolt, a dog, and actor played by John Travolta, who thinks he's a superhero because he's been playing one on TV his whole life.
Bolt becomes separated from his owner and co-star, Penny (Miley Cyrus), and ends himself in New York City rather than where he was supposed to be.
He finds out the truth about his superpowers as he tries to get back to Penny, who thinks he is in danger after filming a scene in which she is taken.
28. Beverly Hills Chihuahua (2008)
In this cutesy movie, Chloe, a rich Chihuahua from Beverly Hills, gets lost in Mexico while on vacation with her family.
Papi is a rough-and-tumble chi who has a crazy crush on her and is determined to save his damsel in distress.
Will he be able to do it? Will Chloe finally understand how much Papi loves her? See for yourself!
29. The Search for Santa Paws (2010)
In this cute live-action Christmas movie, Santa and his dog, Paws, go to New York City to see his holiday helpers.
After an accident that makes Santa forget who he is, the two get separated. After being on the streets for a while, Paws meets Quinn and an orphan stuck in a lousy home for girls.
Will Santa remember who he is? Will the girls get out of their awful situation? See for yourself!
30. Super Buddies (2013)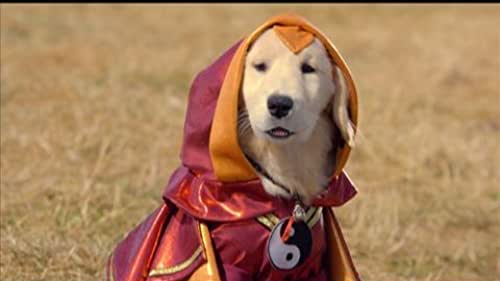 Disney made a lot of dog movies in the 2000s, like Super Buddies and the other "Buddies" movies.
In this episode, the fab five dog friends are secretly turned into superheroes and have to save the world from an alien force.
31. Togo (2019)
Based on a true story, a small town in Alaska is hit by an epidemic. The cure is 600 miles away and over dangerous land.
Leonhard Seppala, who trains dogs to pull sleds, sets out in harsh conditions with his best dog, Togo, in the lead to get the only medicine that can save his town.
32. Pick of the Litter (2019)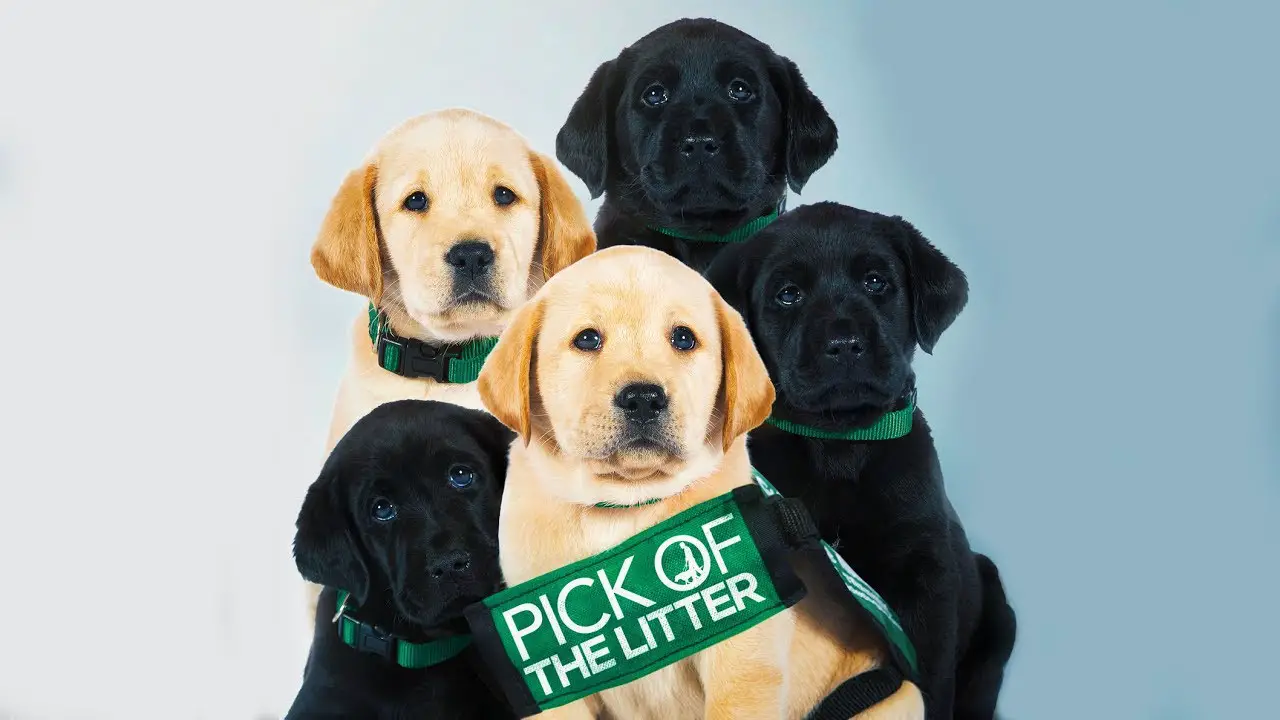 Pick of the Litter is a documentary series that is exclusive to Disney. It shows how puppies are trained to become service dogs for people who are blind.
These were some of the most liked Disney dog movies of all time.
Disney Dog Movies- Final words
Hanging out with your puppy is even more fun when watching these top Disney Dog Movies! Grab some popcorn and a warm blanket, and binge-watch these fantastic movies! Just don't forget your pup will help you eat that popcorn too.
Which of these Disney dog movies are you going to watch today itself?