Trending Combat Boot Outfits
The Combat Boots trend is increasing yearly, and I love combat boots a lot. Earlier, combat boots were worn only during the cool seasons, but now it's completely changed. The boots are so comfortable that you can wear them every day for any occasion. Combat boots form a major part of women's fashion, so you must have these boots in your wardrobe.
If you are still unaware of the combat boots trend, then we are here to provide you with everything related to combat shoes. In this article, you will learn how you can wear combat shoes with your different outfits.
Top 10 Combat Boot Outfits for Women.
1- Combat Boots with Skinny Jeans.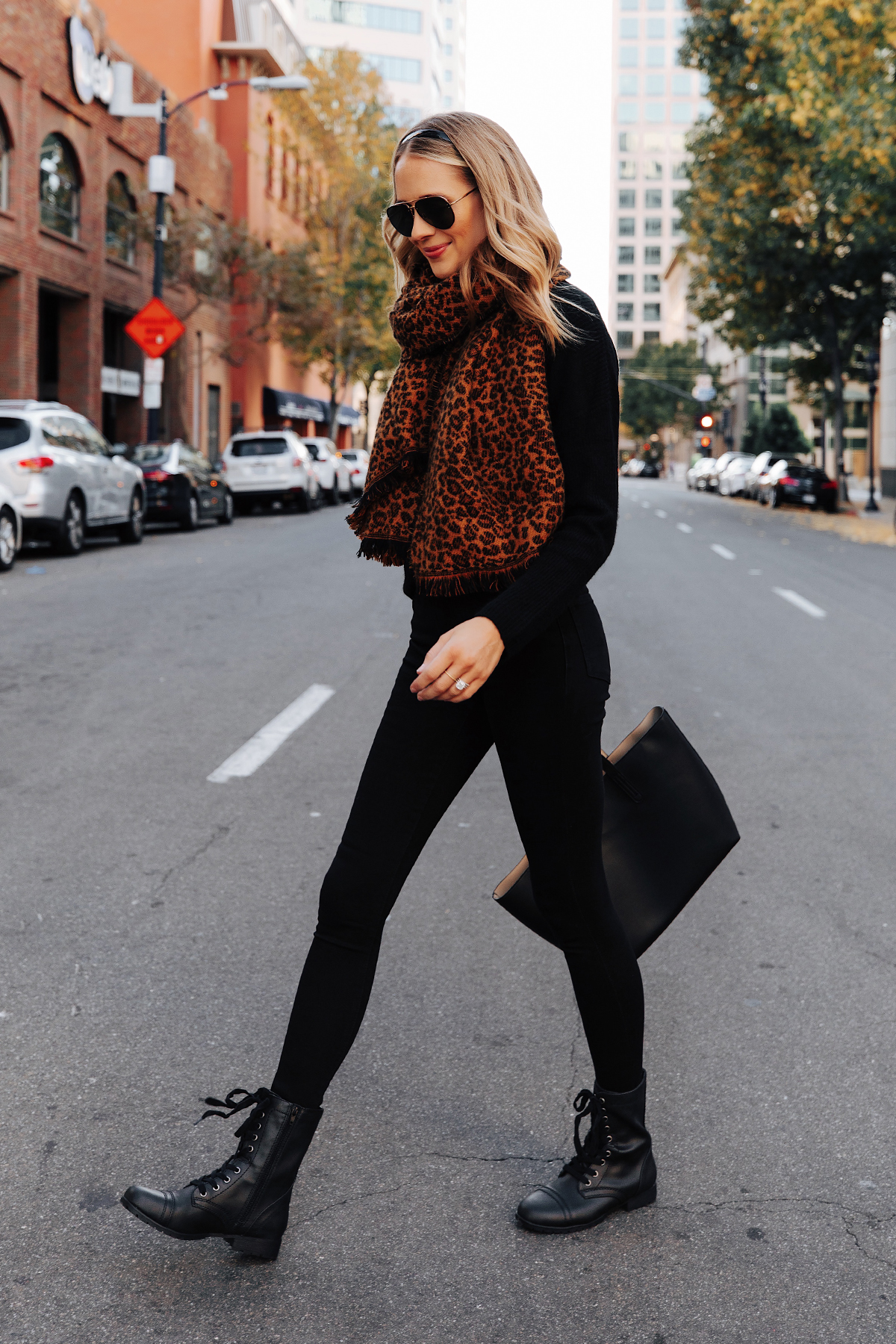 Let's begin with the easy one from all the combat boot outfits ideas. Though skinny jeans are easy to wear with almost every type of shoe, it's not easy for everyone.
You can pair your skinny black jeans with a loose striped t-shirt. You can also wear blue stripes if you don't want black ones. Black combat boots will look perfect in this outfit. Moreover, add simple accessories like a neck scarf, a cream purse, etc.
2- Combat Boots with Leggings.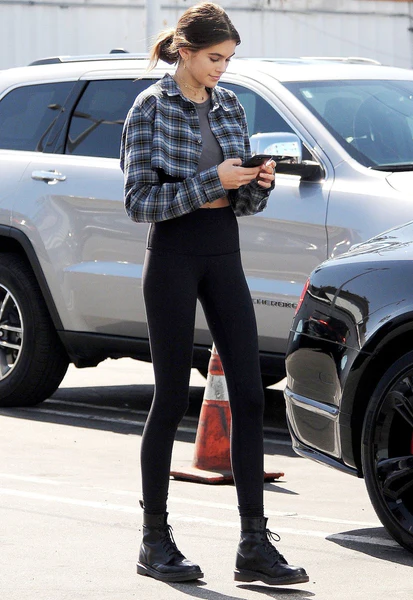 Leggings look versatile and are available in a variety of cool designs. You can prefer to wear a white tank top and black leggings. Wear an oversized blazer to enhance your look. Black combat boots will shape your legs.
Add accessories like sunglasses and a leather bag. Your combat boots outfit will look immensely cool and will rock the day.
3- Combat Boots with wide-leg pants.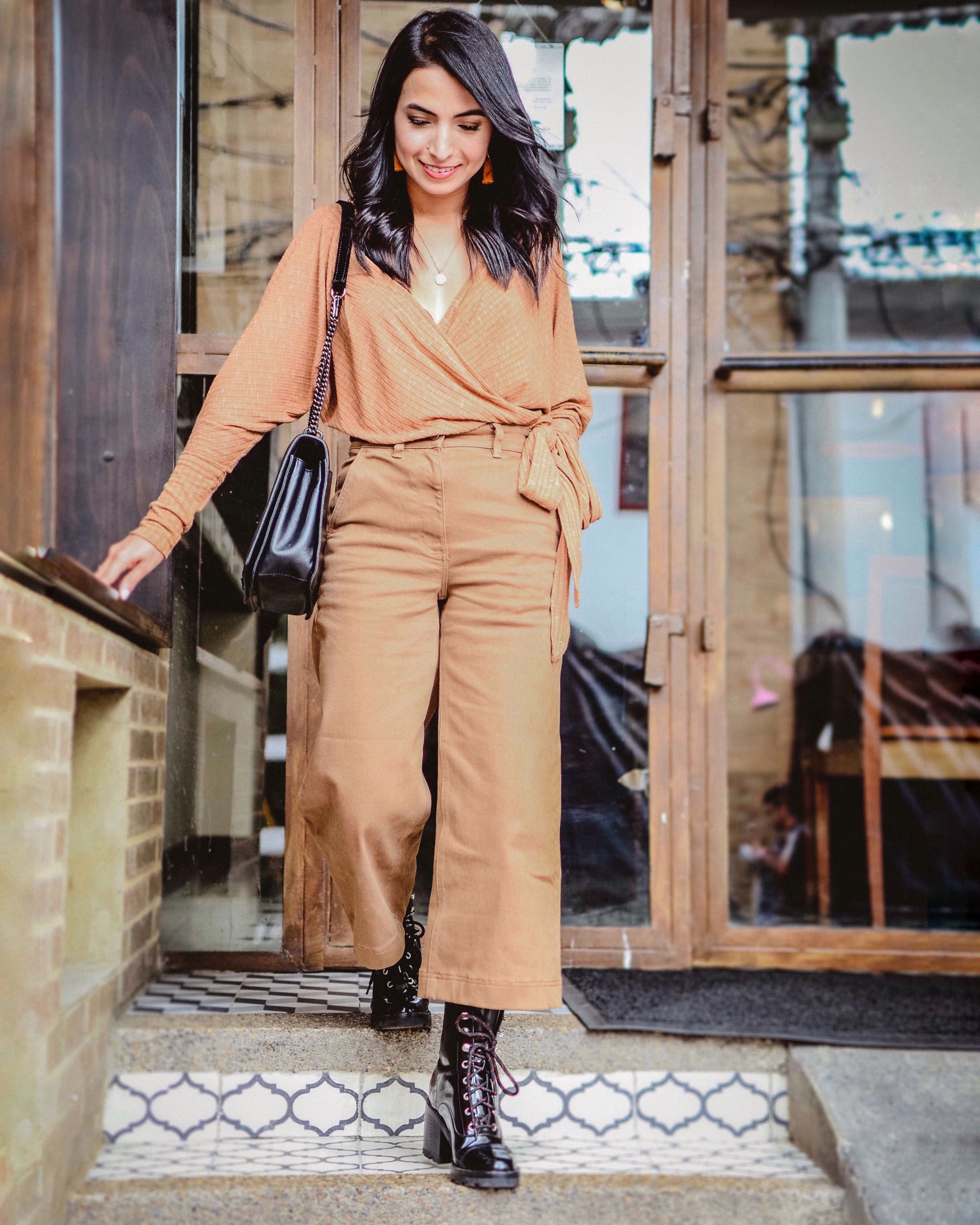 Loose-fitting pants are trending right now. You can dress in these pants without sacrificing your comfort level, along with combat boots. And, surely, this one of the combat boot outfits would look amazing with everything.
You can pair these pants with a knitted crop top. You can wear a baseball cap if you are concerned about your hair. Take a bag if you are going to work or to attend classes. Lastly, wear black combat boots to tie everything together.
4- Combat Boots with Short Dresses.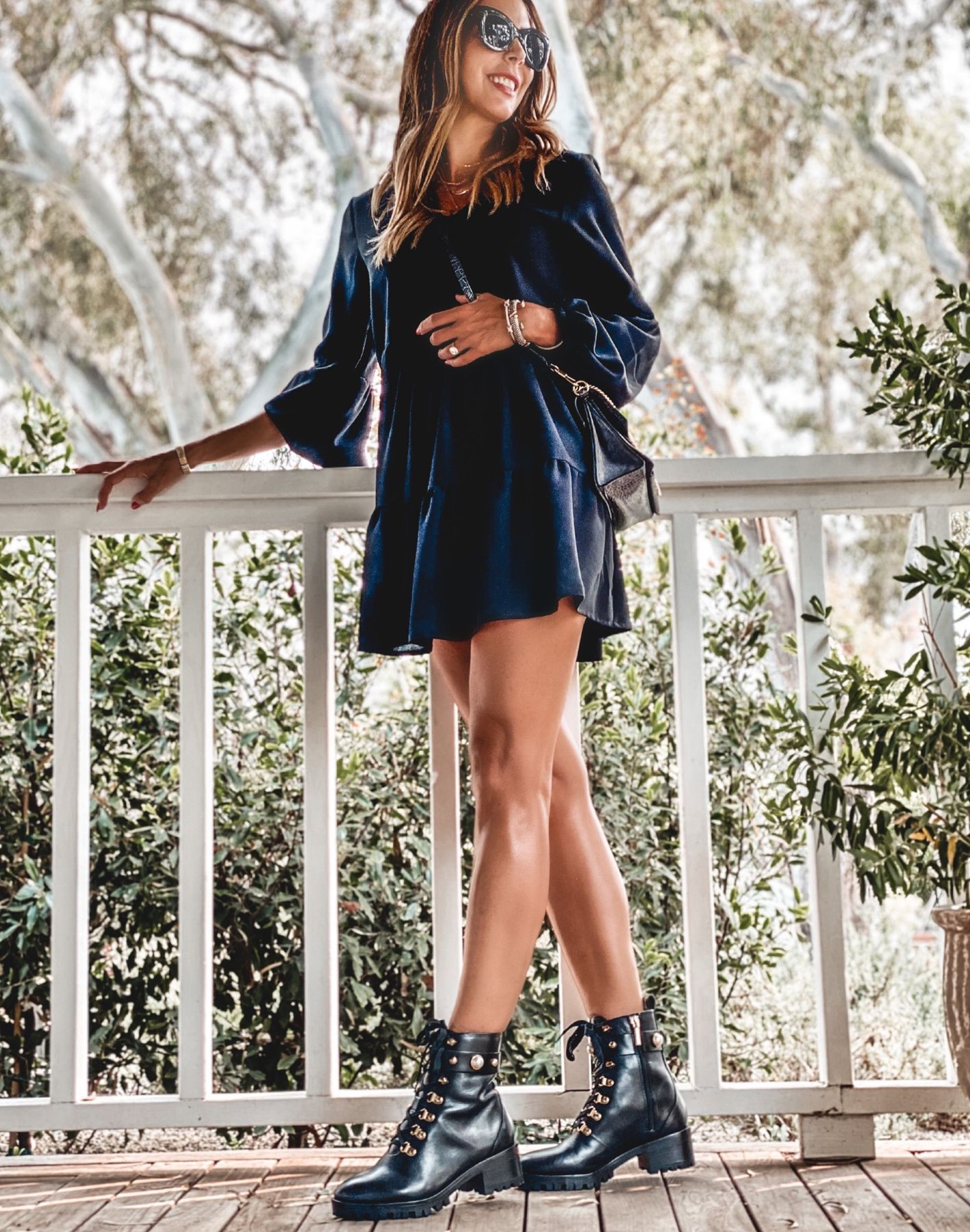 Short dresses are the first choice of girls during the summer season. Nowadays, floral dresses are way too trendy and look cute. You can dress up comfortably in a short dress on every occasion.
You can try wearing a short floral dress in red color and pair it with white combat boots. This is one of the combat boot outfits that would look cool and modern during summer. You can go for golden or red earrings as per your dress and complete your look with a shoulder bag.
5- Combat Boots with Mini Skirts.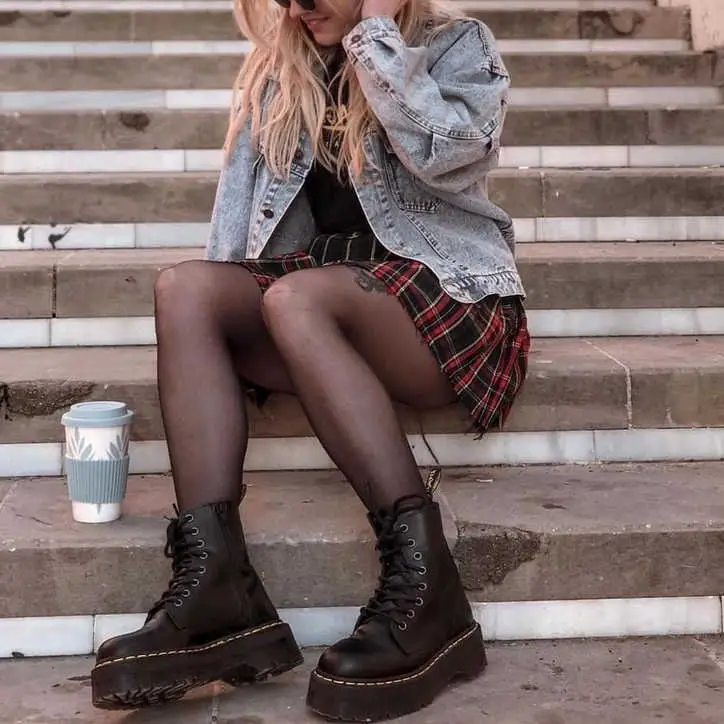 Mini skirts look super cute when paired with combat shoes. You will get mini skirts in every color and size. It fits perfectly as well.
You can go for a simple t-shirt of grey or white color along with a black faux-leather mini skirt. You can even add an oversized shirt if you want. In the case of shoes, black is everyone's favorite, but you must try white boots to get a great look. Lastly, complete your combat boot outfits with a purse, and it's done.
6- Combat Boots with Shorts.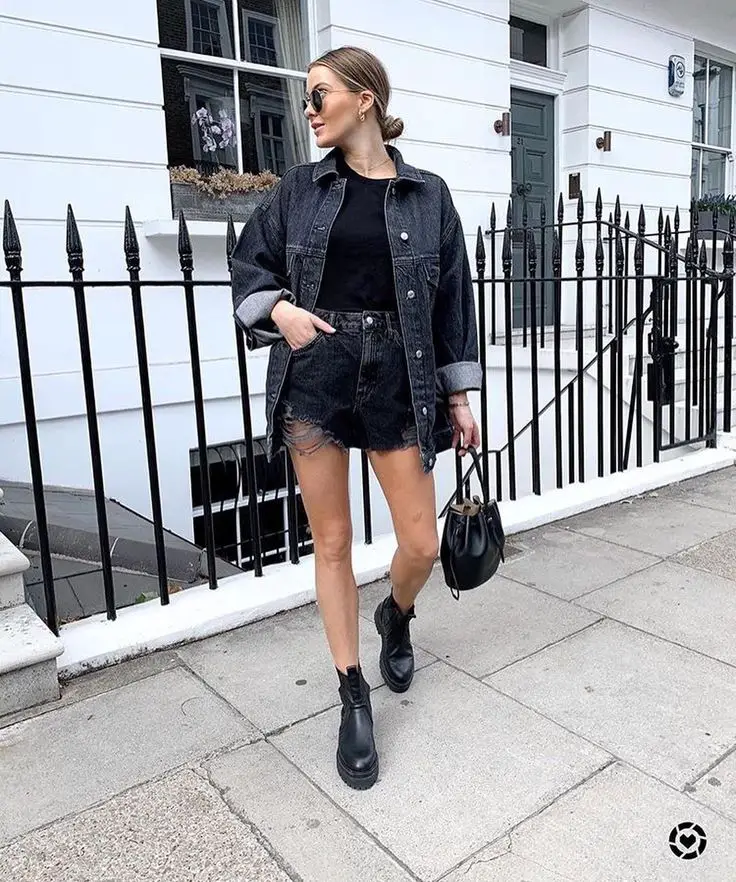 Shorts are almost everyone's favorite as it's one of the most comfortable fashion items, whether a man or woman. So, it would help if you tried this from all the Combat Boot Outfits to get a casual look.
To get the casual look, wear a cool t-shirt along with black denim shorts. White combat boots look great with this outfit. This outfit is suitable for carrying out your day-to-day activities with ease. Lastly, try the cute shoulder bag of white color and hoop earrings to complete your look.
7- Combat Boots with a Suit.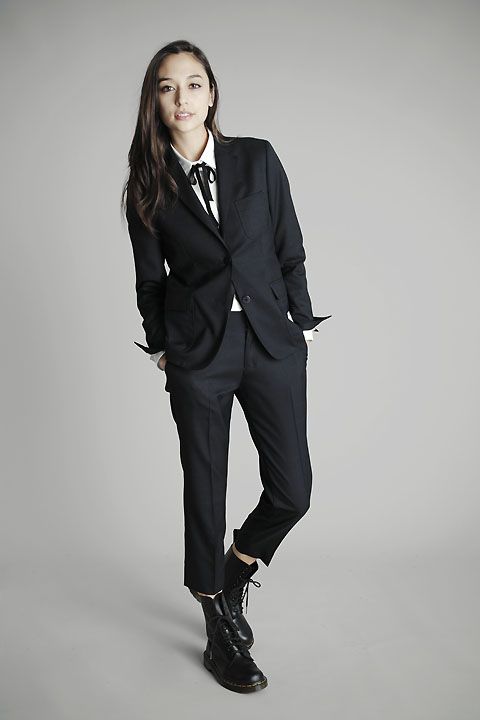 Pantsuits and combat boots are a perfect combination out there. Both look good when worn together. You can prefer wearing a pantsuit of light pink color and opt for a darker shade t-shirt.
Black Combat Boots would look great with this pantsuit. So apart from a white or brown formal suit, try this one of the Combat Boot Outfits. Finally, complete your look with a cross-body pink colored bag.
8- Combat Boots with Trousers.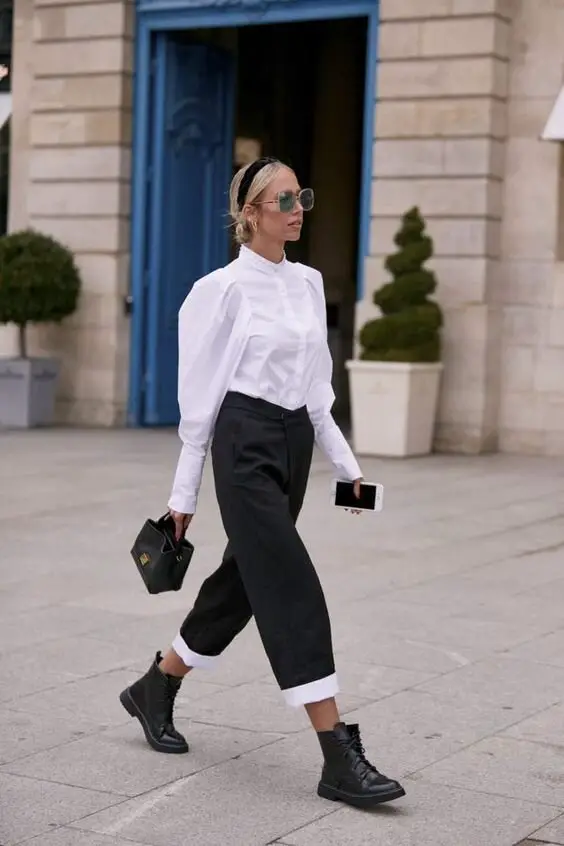 Many people find trousers quite formal or boring, but if you style them correctly, I can assure you that they will look stylish with everything.
You can pair wide-leg trousers with a cool cropped white shirt. Then complete your cool look with black combat boots. You can even add a denim jacket to add spice to your look. Rest, and go with a brown shoulder bag to finish your combat boot outfits.
9- Combat Boots with Straight leg jeans.
This is one of the perfect combat boot outfits, and I love wearing boots with straight-leg jeans. Whether the jeans are loose or slim, you will surely look good. The jeans are wide, so they can easily pass over your combat boots.
If you want a casual look, you can roll up your jeans several times, depending on their length. Pair the jeans with a sweater or a shirt. You can also go for a cardigan over the top.
10- Combat Boots with a little black dress.
The last one of the combat boot outfits on the list is something you all will love, as we all know that black dresses can be paired with everything. You may find combat boots do not look good with a black dress, but I hope you realize that the opposite is true.
You can go for a little black satin dress with black combat boots. Combat boots ensure you are comfortable while dancing with your awesome looks for a night out. You can also go for a black sweater dress if you are fine with spending more money on your outfit.
Cessation | Combat Boot Outfits 
Combat Boots are available in different colors and varieties. You can style these fashion items easily. I hope this article helped you get cool combat Boot outfit ideas using which you can style your combat boots for different occasions. So, what are you waiting for? Go and style yourself with your favorite one!