Enjoy the Interesting Details about Cima di Rapa: A Brief Story of Turnip Greens
Also known as 'turnip top,' cima di Rapa is often pronounced as chime de Rappa or cime di Rapa. It is an Italian veggie that is used in their cuisines. Undoubtedly, this green leafy vegetable with a bitter-nutty taste is popular among Italians.
And in the age of globalization has gone beyond the boundaries of states, territories, and even continents.
Initially, it is sautéed with garlic and chili and served with bread and meat in Italy. Later, it was used in many other ways. Different sorts of recipes are available nowadays with cima di Rapa.
You probably have heard about it. You may find it delicious. But, you may not know in detail about it. Also, like many other enthusiastic gardeners, you may want to grow it in your garden.
So, let us help you. We will discuss here more details of cima di Rapa. In addition, you will get to know how to grow it in your garden.
What is Cima di Rapa- the Variations: 
It is a green veggie that mostly comes with ahead. Well, some of its variations do not have heads.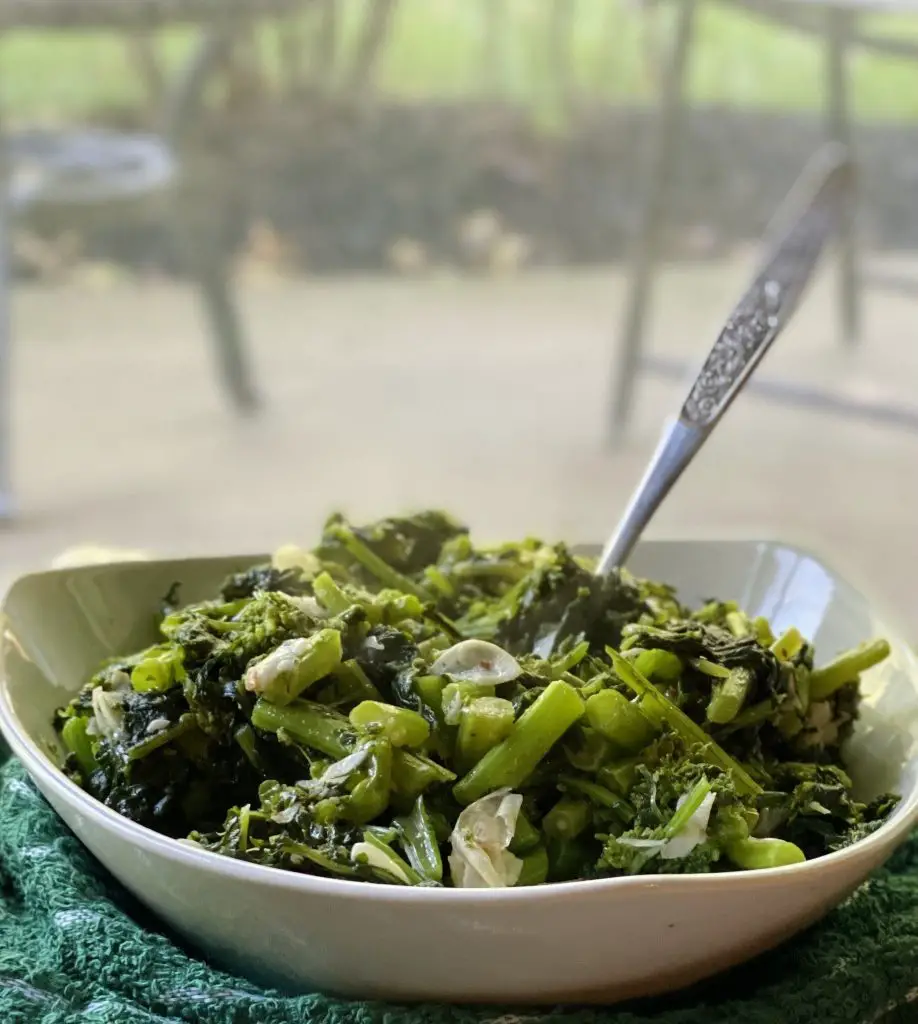 As a popular vegetable in southern parts of Italy, it has a wide range of variations. They are Quarantina, Sessantina and Novantina. And even Novantina comes with some more variations within its category.
The variations depend on how many days it takes to grow. Usually, the shorter the period is, the smaller the plant is. The variation of Quarantina usually gets 12 inches long or more than that. On the other hand, Novantina is 18-20 inches tall.
Growing Cima di Rapa: Steps that You Must Follow: 
So, you are in the mood to grow cima di Rapa at your home. Here are the steps that you should keep in mind:
Plant at the right time- Summer is the best time to plant it, although they can grow throughout the year. Considering the harsh weather in winter and the beetle attack in spring, the experts suggest planting it in late summer.
Sow seeds properly- Make sure you find the right kind of seeds. Sow them 12 inches apart from each other. They will grow high within two-three days.
Water it- Although it does not need too much maintenance, you should water the plant regularly. Thus, it will grow and be ready for thinning.
Thin it twice- According to professional farmers, you should thin it a week or two after it germinates. Then, leave them for 4-5 days and do a final thining. The time gap between two thinning may be different for different variations.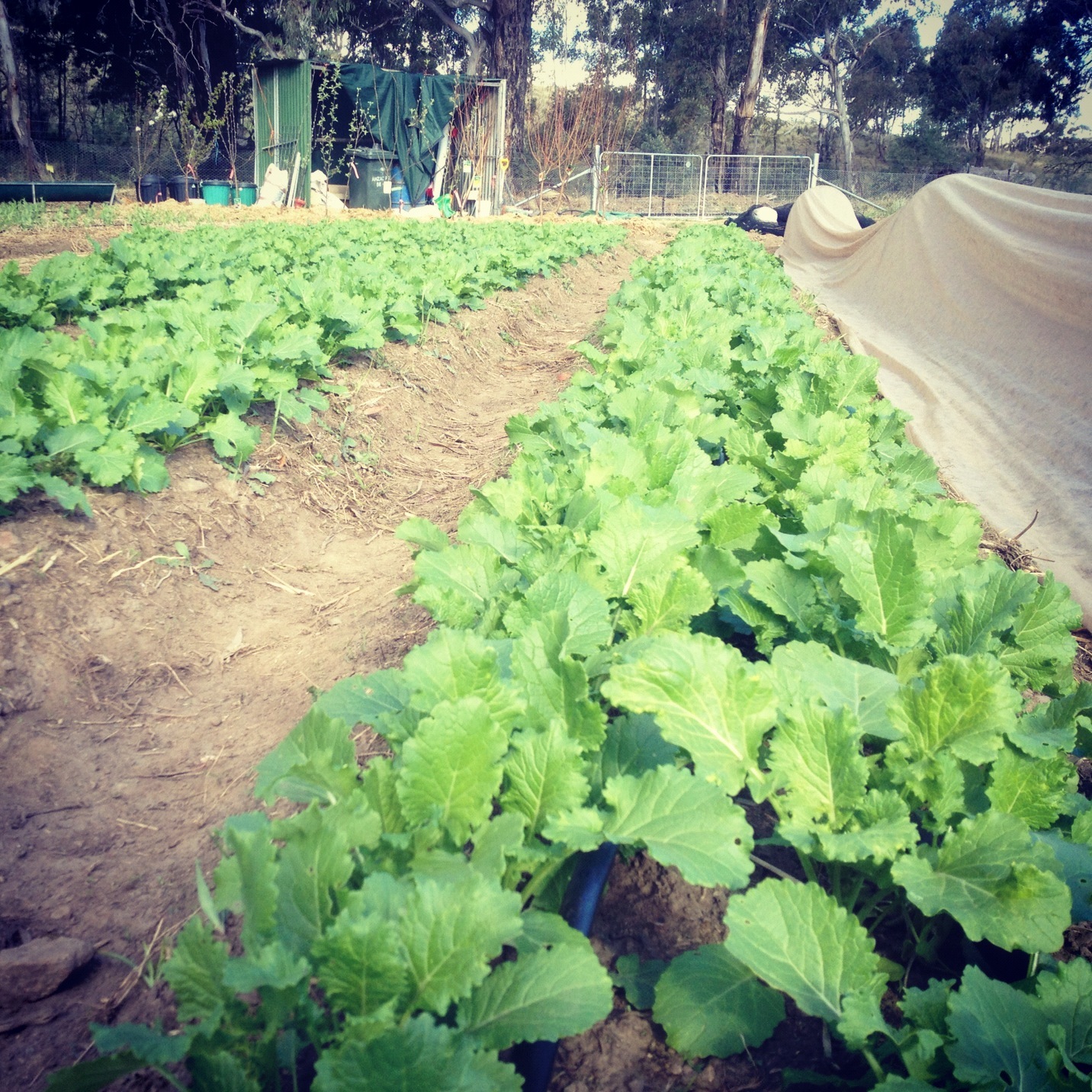 It is also said that you may not have to do thinning twice. All you have to do is water and plant it properly. And make sure to protect it from bugs and other harmful creatures.
Harvesting the Greens:
So, by now, your plants are fully grown. It is time to harvest them. As the farmers say, snap it off when you see the heads are well-developed. You should get the heads and four inches of the green stems, primarily tender.
You can enjoy the leaves as well. They are super tasty! Mark my words.
If you look at the plant with its head, it may look like broccoli. Anyways, the taste is way different than how broccoli tastes.
Coming to the storage, people often get confused. It is a question of whether it should be stored at freezing temperature or kept at average room temperature. As the professional chefs say, you should refrigerate it.
Put the heads and stem leaves in plastic and keep them in the refrigerator. You can keep it for up to 10 days.
How to Cook the Veggie: 
After harvesting and storing it correctly, you should talk about how to cook the vegetable. A plethora of recipes is available for it. Anyways, it is a vegetable that you can cook with minimal ingredients. Let's know how to do it.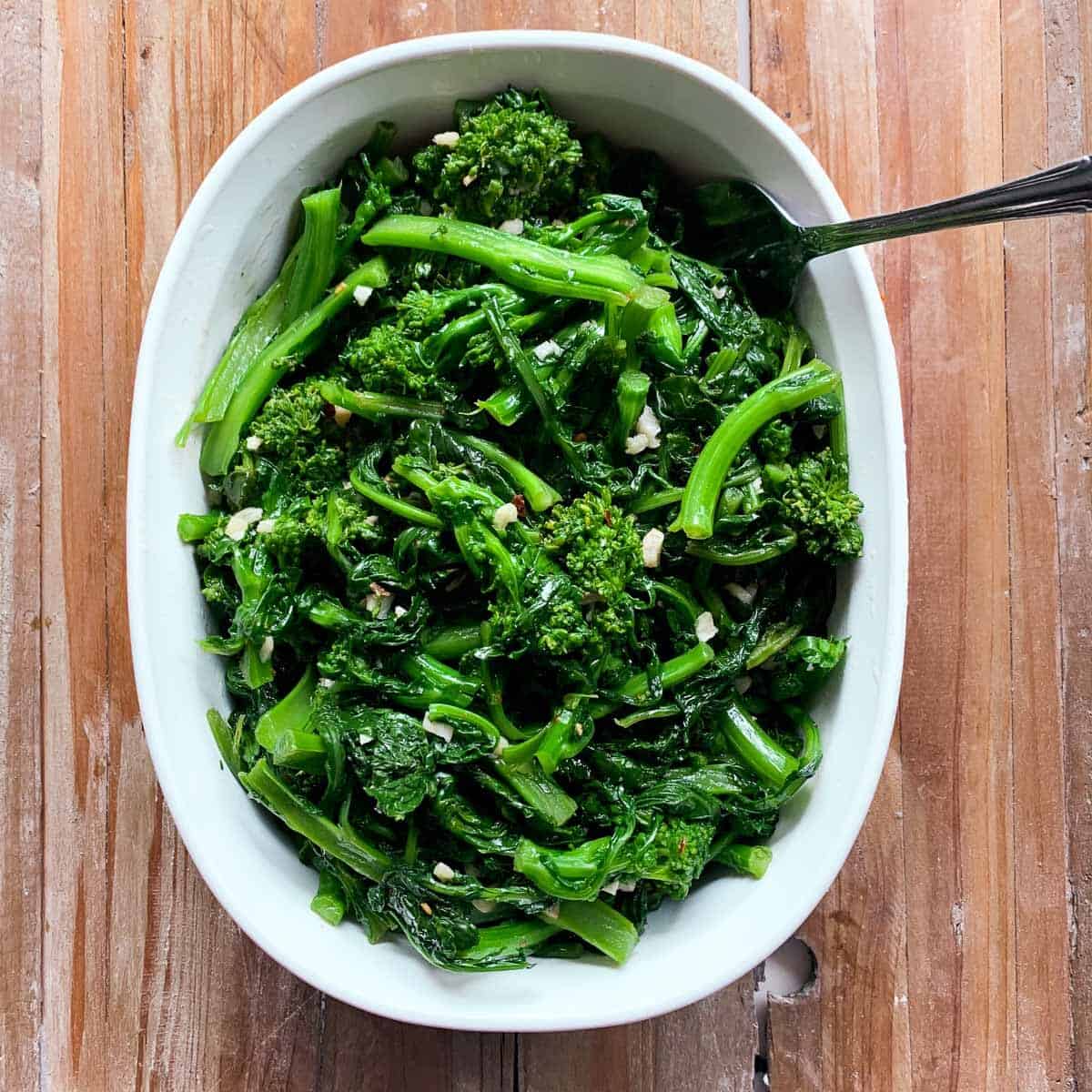 Boil it and cook until it is fully tender.
Remove it from the boiling water and drain the water.
Next, heat olive oil in a pan and put some minced garlic and ginger.
Pour the boiled Cima di Rapa into the pan.
Sprinkle some pepper flakes, salt, and oregano. Saute for three to four minutes.
Add grated cheese on top of it.
Serve it as a side dish with your morning breakfast, lunch, or dinner.
You can eat different sorts of food, including sausage, pasta, and noodles. Try it with your favorite delicacy. It will surely mesmerize you with its fantastic taste.
Would you like to enjoy some frequently asked questions about cima di Rapa? Here they are.
Commonly Asked Questions that You Must Know 
What is cima di Rapa called in English?
It is translated as turnip greens, also referred to as broccoli rabe or rapini.
How do you cut cima di rapa?
When the heads are developed fully, harvest them. Cut it off, and then discard the thorny stems of the plants. Cut the stems and leaves into about 5 cm in length.
What is broccoli rabe called in the UK?
It is called Rapini or turnip tops in the UK. People find cima di Rapa more romantic and exciting than any other name.
How long does it take to grow broccoli rabe?
Usually, it takes 40-45 days to grow broccoli rabe or rapini. Nonetheless, the timespan varies as per the variant you plant.
What grows well with broccoli rabe?
You can consider a few plants as a good companion plants for it. They are spinach, carrot, bush beans, beet, tomato, cucumber, onion, lettuce, etc.
Can I eat broccoli rabe flowers?
Yes, broccoli rabe flowers are edible. You can eat them.
Before you Go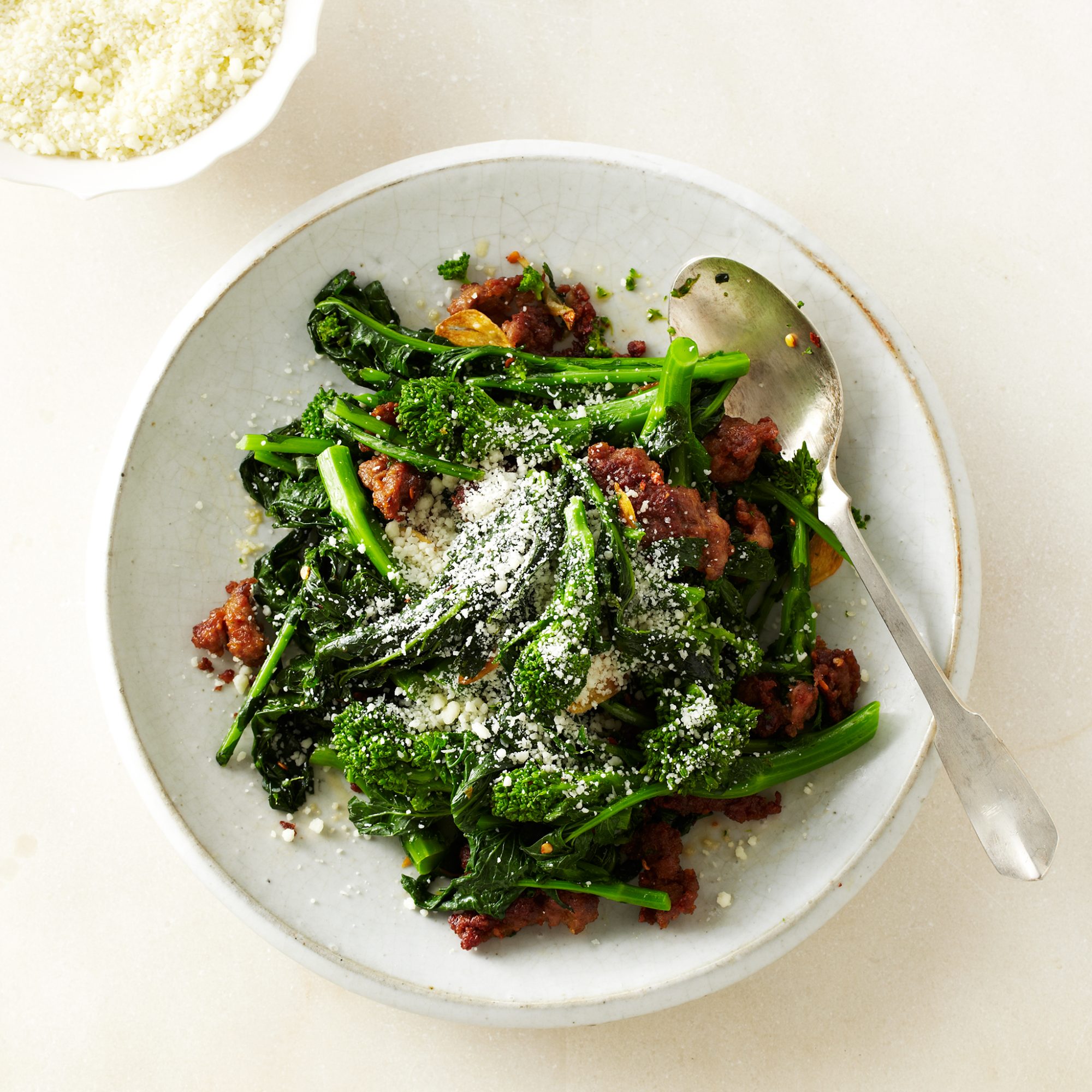 Well, broccoli rabe or cima di Rapa is easy to grow. You do not have to spend too much time or effort on it. Still, a little care, proper placement in the field, suitable soil, and regular watering are needed.
Ensure you provide them with all of these and see your plants growing well. Want to eat it with massaman curry? Check out the recipe for the curry here.