Learn the Best Cheese Scone Recipe to Try at Home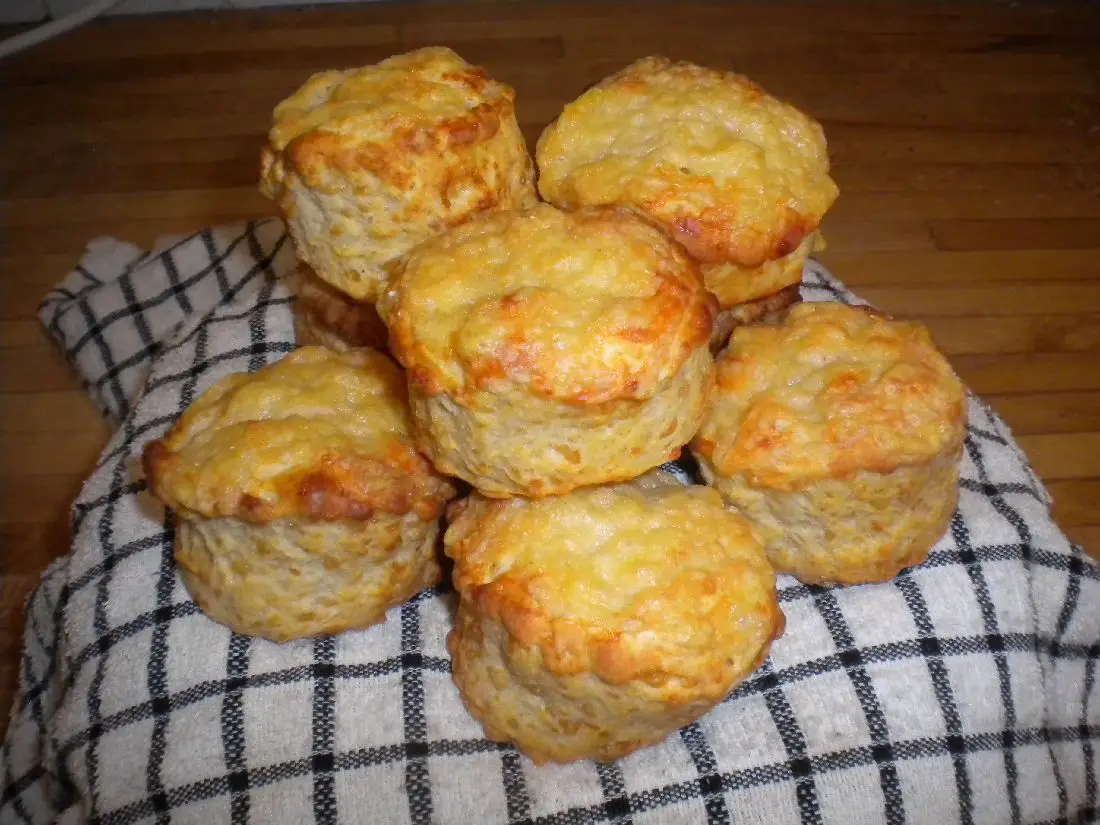 Whether afternoon tea or breakfast, cheese scones always steal the show. You can enjoy it while having a date with your bae. Also, mothers can add it to their kid's tiffin box schedule.
The fluffy, soft, perfectly-baked scones are delicious treats for the tastebuds. People from different age groups love to enjoy it on any day. Talking about the cheese scones recipe, it is simple and easy to prepare.
But here is a twist in the game. Although the cheese scones recipe is simple, you may miss the delicate taste and texture if you ignore the details. The fluffiness you are in love with may not be there.
So, to prepare this tasty partner of our American biscuits, you must learn a detailed cheese scone recipe.
Ah! You may have been overwhelmed with the numerous recipes found online. And here, you have stumbled upon a break. Do not worry, dear. We will not confuse you with the long sentences and bombastic words.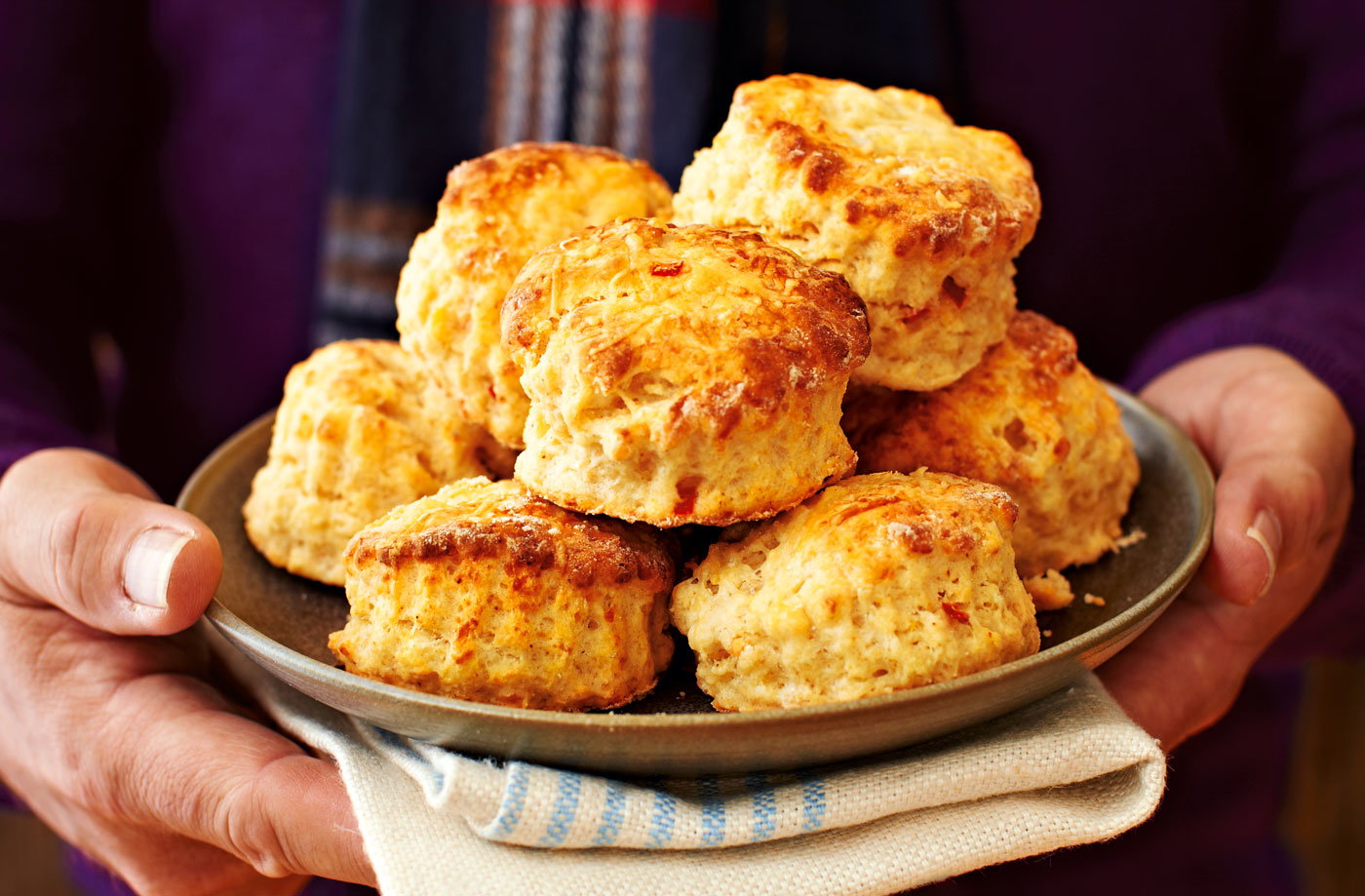 This cheese scones recipe is going to be simple yet highly effective. If you have all the ingredients in place, the overall process will take 20-25 minutes. We have prepared the recipe for around 5-6 scones. You can alter the amounts as per your requirements.
Now, let's proceed with the cheese scone recipe without any delay. Read it till the end as we will share a few exciting tips to cook the scones better than ever.
Cheese Scones Recipe| Ingredients and Steps: 
The ingredients you require for the process are not many. The steps you have to follow are simple. All you have to do is make sure every ingredient is available at your reach while preparing. Also, you have to follow every step carefully.
The Ingredients:
250 g flour (all-purpose or standard)
a pinch of salt
2 tsp cayenne pepper
1 tsp baking powder
60 g butter, chilled
125 gm cheddar cheese, grated
100 ml milk
Few tsp milk and cheese for add to the top
some extra flour for dusting
Steps to Follow: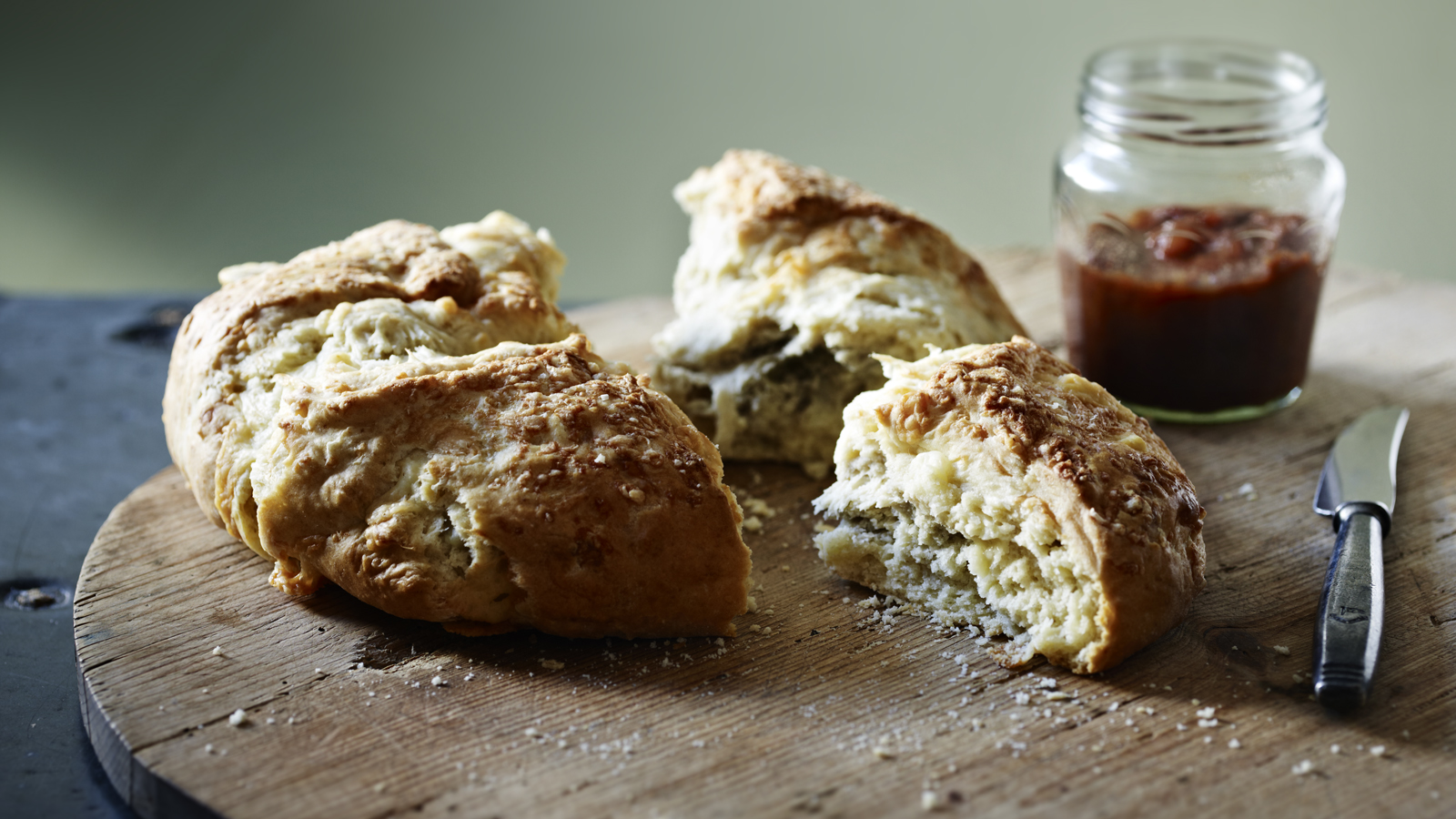 Mix the flour, salt, cayenne powder, and baking powder into a bowl. Combine well.
Add around 100 g of cheese to it and mix. Then, add the butter and combine it with other ingredients using your fingers.
Pour some milk and make a soft dough out of the ingredients. Add more milk if required.
Dust a flat surface with flour and lightly roll out the dough to approximately 2 mm thick.
Cut the scones as per the number of them you want. Put them on baking parchment, glaze with milk, and top with remaining cheese.
Bake it for around 20 minutes until they are golden brown and well-cooked.
Serve the scones with tea, soup, or a delicious picnic loaf. Enjoy the quality moments of your life with mouth-watering cheese scones.
So, this is your quick-to-prepare, 20-minutes cheese scones recipe. Do you want to know more about how to cook it well? Keep reading.
How to Prepare Savory Cheese Scones
Well, you may like a savory taste with your cheese scones. Here are the things you can add to it to make it more savory.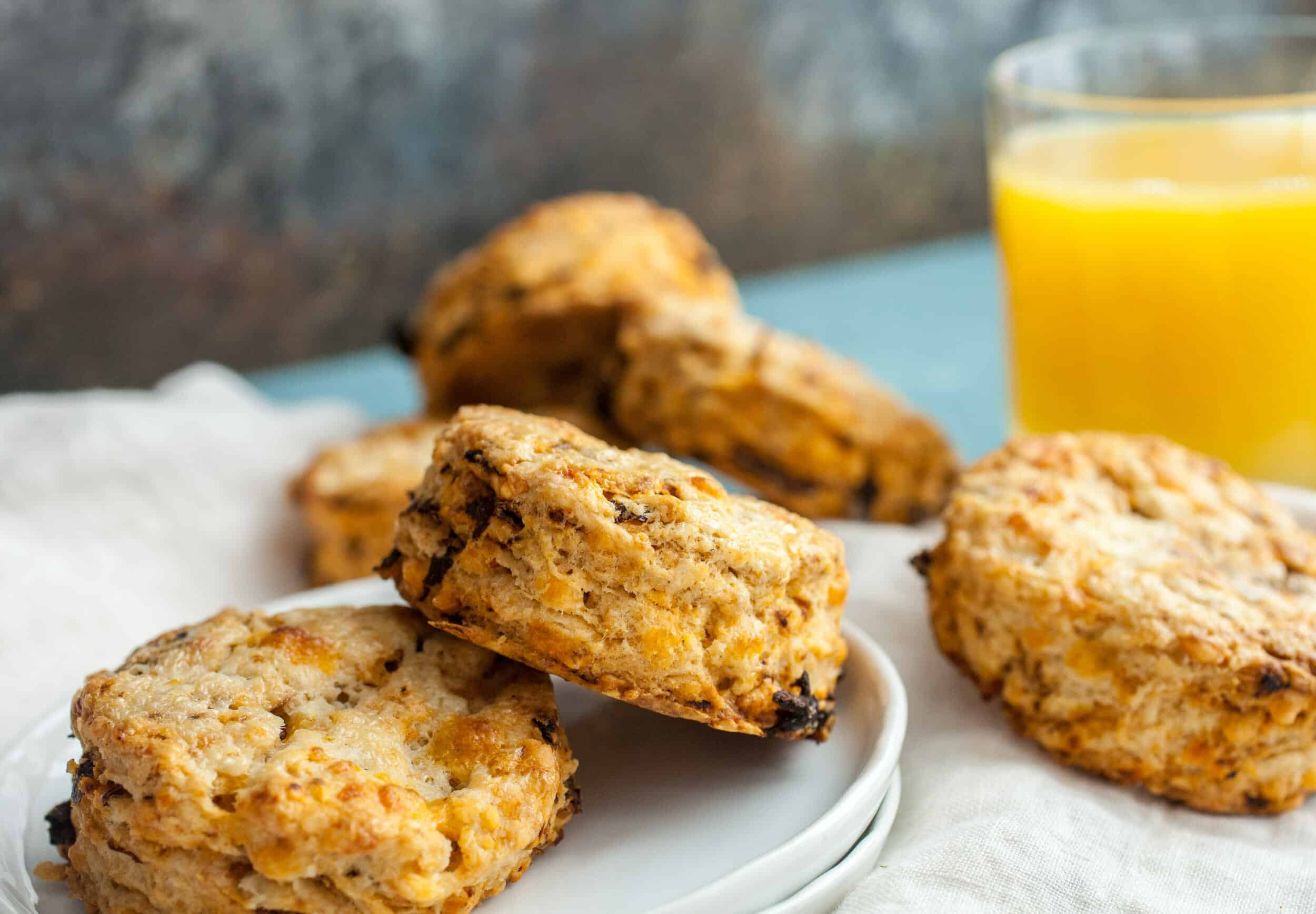 bacon pieces- Cook them crispy; cool them down and add them to the dough.
Sliced olives- Add them when you add cheese to the dough.
Sundried tomatoes or jalapenos- Add them along with the sliced olives.
Feta cheese- Place it in the middle of the scone and make a sandwich.
Caramelized onions- add them along with the feta cheese.
If you have a sweet tooth, add sugar to the recipe.
Preparing Cheese Scones at Home: Tips to follow.
We have discussed how to cook a cheese scone quickly at home. Also, we have shared how you can make it more savory and delicious. Now, coming to the end of our discussion on the cheese scones recipe, let's talk about a few tips on how to cook it well.
Cold butter is always helpful. Keep your butter in the freeze for at least two-three hours before using them in the recipe.
For milk, it is always better to use cold milk.
Too much kneading or mixing of the dough can turn the dough chewy. So, take care of it.
Folding the dough on itself adds different layers to it. Try it to ensure a good taste and texture at once.
It is better to put the scones in an already hot oven. Thus, the soft pockets of air created by the cold butter are managed.
It is not tough to bake a good-quality cheese scone. All you have to do is arrange good quality material and follow the steps and tips well.
Before you go, let's have some frequently asked questions about how to prepare a cheese scone at home.
Cheese Scones Recipe: Commonly asked Questions
How do I get my scones to rise and be fluffy?
Arrange your scones side by side with a light touch to each other while placing them on a baking sheet. Thus, the heat will help them rise upwards instead of outwards. Thus, they will be fluffy and soft.
Do you need egg in scones?
You can prepare it without an egg. However, an egg helps to bind the ingredients together. On the other hand, it makes the scones rich in flavor. It is probably not ideal for your light snack time or early morning breakfast.
Can I use bicarbonate of soda or baking soda instead of baking powder?
Yes, you can use baking soda as an alternative where the recipe includes baking powder. As bicarbonate of soda is more potent than baking powder, make sure that you use it in more small amounts than baking soda.
What happens if you put too much butter in scones?
Well, too much of any ingredient is not acceptable. It is better to use them in the proper amount. However, if you add butter more than required, your scones may lose shape. Also, they can be rich.
The Takeaway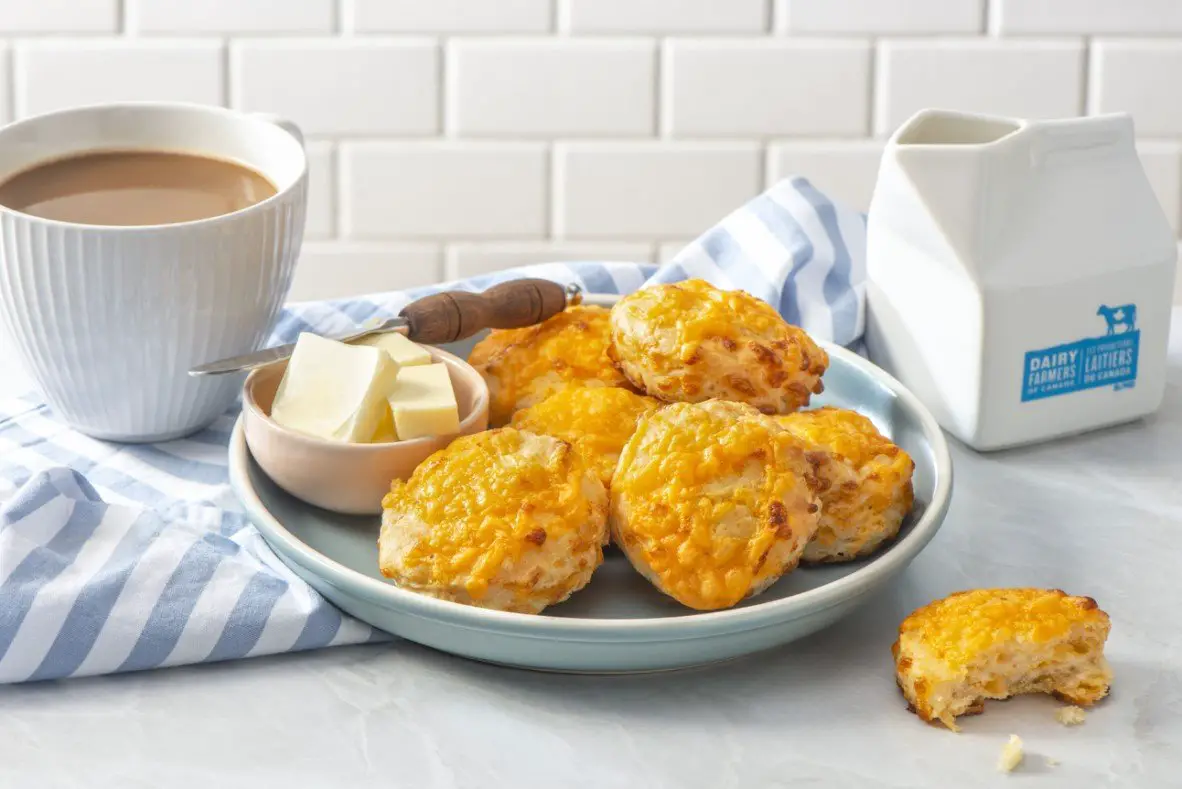 So, it is all about the cheese scones recipe. We hope you have enjoyed the write-up. Do you have any more questions to discuss? Want to learn more about how to bake cheddar cheese scones? Or want recipes for any other variant of scones? Let us know in the comment box. We are ready to listen to you.
Enjoyed the cheese scones recipe? Want to bake a pizza along with the delicious scone? Make sure your pizza stone is clean before you use it. Click here to know how to clean it.