Side hustles to make money. One of the most amazing ideas that can be very helpful for you on a financial basis. If you want to pay off all your debts, save money for the vacation, or just want to make some extra money along with your job or school, a side hustle is the best choice for you.
Nowadays, there are lots of side hustle ideas available, and selecting one of them could be a very challenging and stressful task. But not anymore, here we have constructed a list of the best 25+ side hustles that can be a perfect fit for you to make good money on the side of your job or school.
What a Side Hustle Means?
A side hustle means that making some extra money along with your 9-5 job. It can be very helpful when you want to buy some stuff, start working on your passion, or just want to eliminate all your financial problems.
As we all know that most of the 9-5 jobs won't be able to deal with all of your expenses. When you will calculate the cost of all your expenses such as transportation, bills, rent, and food. You will notice that there is hardly anything that is left. And here the role of a side hustle starts that allows you to make some extra hundred or 1000 dollars. It has the potential to make a big difference in the digits of your bank balance.
Now without wasting any time, let's get started with the list of side hustles to make money:
25+ Best Side Hustles To Make Money
1. Become a Freelance Writer
Freelance writing is one of the best side hustles to make money by working remotely by trading your time. See, here you are earning by trading time so you are limited to how much money you can make. If you want to be successful in this field then you must focus on charging from clients based on the value you will deliver.
Platforms where you can build your portfolio and skillset:
2. Start With Dropshipping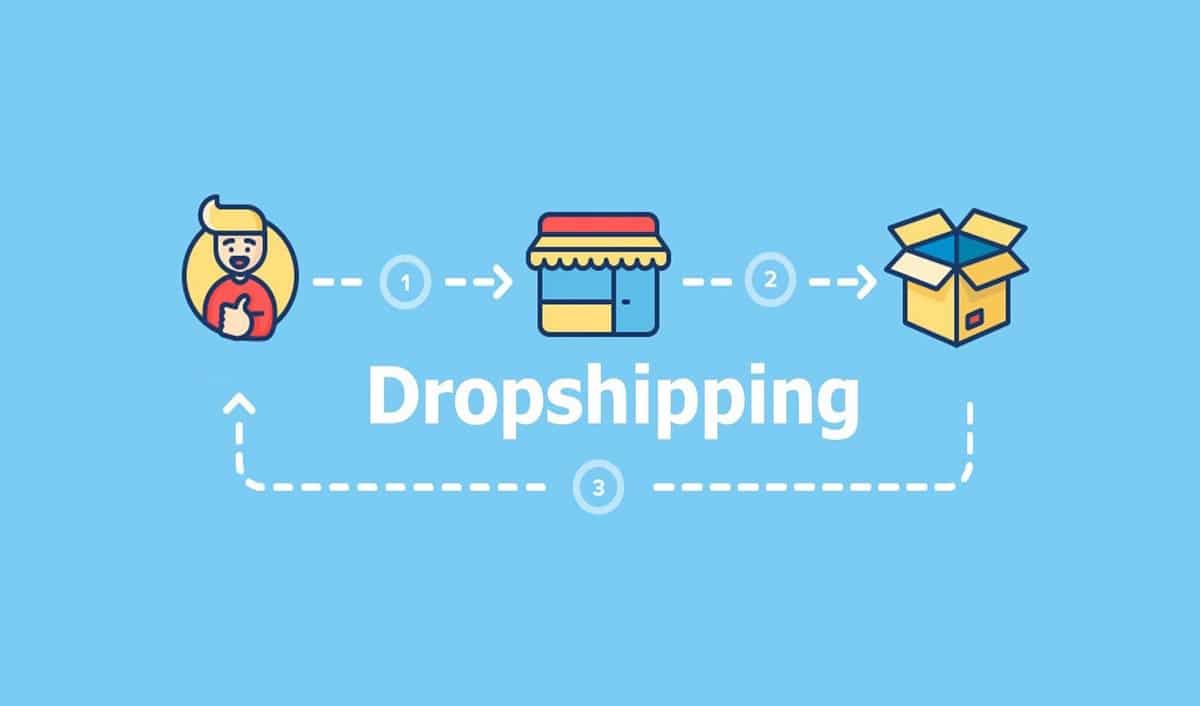 In today's world, dropshipping falls into one of the most beneficial side hustles to make money. You can sell products directly to the customer without even buying any inventory. One of the best things about dropshipping is that it doesn't demand much big cost of the budget and here your risk gets lower.
The manufacturer of the product not only leads the inventory but also takes the responsibility to deliver it straight to the customer. You will have to just focus on customer service and marketing. If you are having a very strong knowledge of marketing and looking for a side hustle that requires this skill, dropshipping is definitely for you.
With dropshipping, you can literally get started with anything that you are interested in or passionate about, and this one of the greatest advantages of dropshipping. If you love stocking your kitchen, you can start selling kitchen appliances. If you like doing makeup, you can easily start selling beauty products.
Almost all types of niches can proceed with dropshipping. And the earning capacity will be based upon how much effort you are putting into the business and marketing.
3. Get Started With Blogging
Blogging is one of the fabulous side hustles to make money which can be pursued from anywhere. In blogging, you have complete freedom of what you want to write about, you can even write about your passion. It would be a great thing if you focus on writing about a specific niche such as pets, yoga, or health because it will help you in building an audience that shares the same interest as you. Here are a few ways to monetize your blog:
You can publish sponsored content with the help of partnering with the brand.
You can make and sell your own items.
You can earn through Google Adsense by displaying ads on your blog.
You can add an affiliate link to your blog posts.
4. Start Selling Your Photography
If you are having a camera and basic photoshop skills, photography can be one of the most perfect side hustles to make money. Many websites such as Foap will let you sell your photos on its platform and you can easily make money with every single photo you sell.
If you love to take pictures of your beautiful city, you can make money with that too. You can sell those pictures to your local publications like city blogs or newspapers. If you are not making money with your pictures, don't worry there is another option too. You can combine your photography with some products like T-shirts, phone cases and canvases. If you think that is not enough for you then you can find clients to try pet, wedding, or product photography.
Here is a tip for you: If you decide to sell your photography on a stock photo site, keep in mind that it is a game of numbers. The more photos you will take and upload, the chance of getting found by people increases. Also, make sure that you are using the appropriate tags, it will help people to find your photos easily.
5. Become a Virtual Assistant
A Virtual Assistant is an assistant who is supposed to perform their work from a remote location opposite to an office of a company. A virtual assistant helps in the tasks such as bookkeeping, social media, administration, and many more. The demand for a virtual assistant is growing continuously because there are lots of business owners who need help in the various type of projects.
6. Become an Influencer On Instagram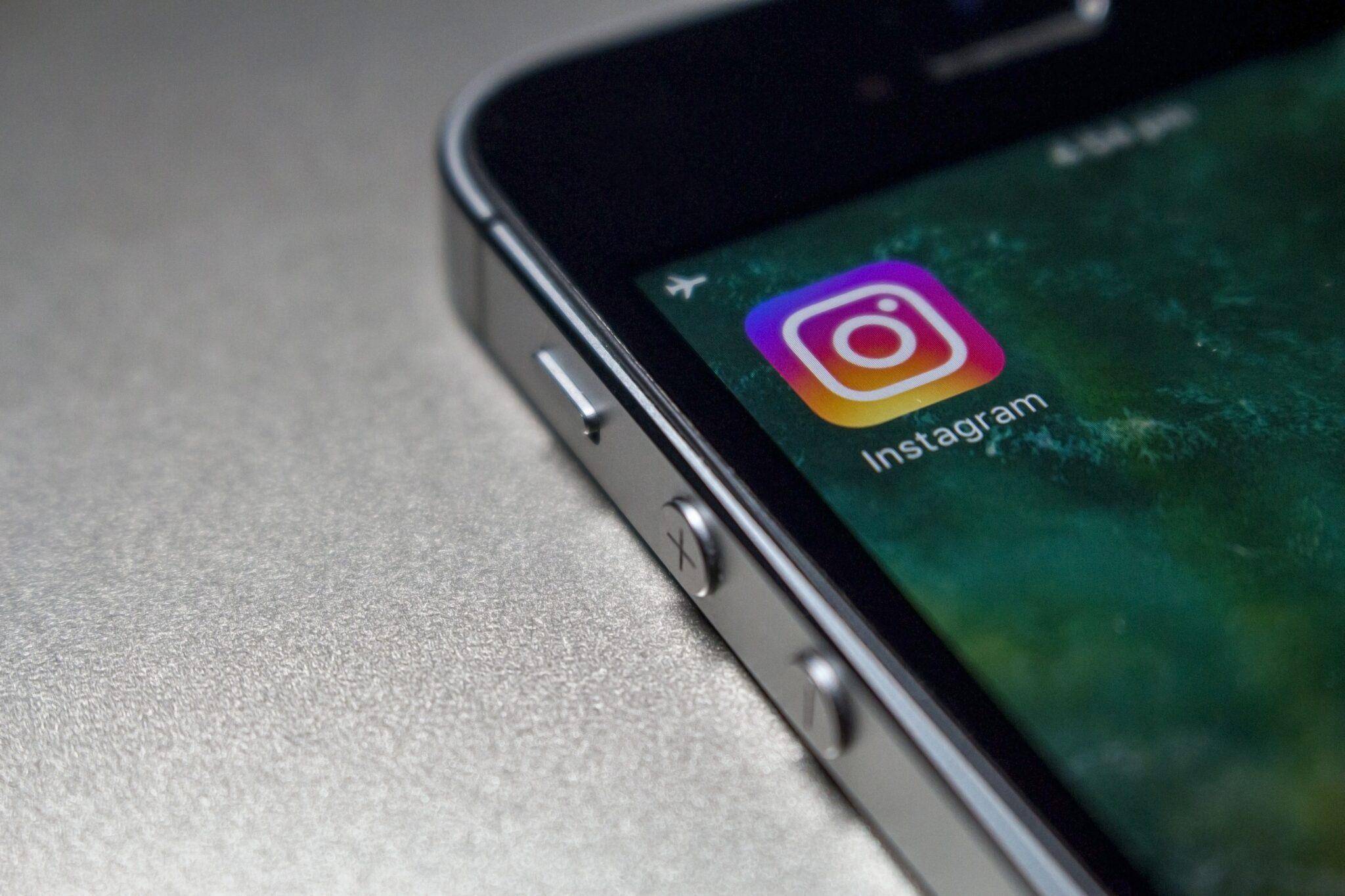 Let's just be honest, almost all of us have dreamed about being a famous personality but sadly, singing or acting is not everyone's cup of tea. But still, you can build your personal brand that will be based on yourself and what you do. Instagram influencing is one of the best side hustles to make money if you are really interested in showing up your skills to an audience.
You may be having a good sense of humor, cool fashion sense, or can make some awesome dishes. You just have to recognize and get started with it.
There is also a possibility that some people don't like to be famous, still, they can easily build a brand around their photography or dog. Here are a few ways that you can use to monetize your Instagram:
You can earn through sponsored posts
Sell products on your website
You can earn through Instagram takeover too
Remember, you will have to stay consistent in the type of content you are posting, how often and when you post. In this way, your audience will grow, you will gain new followers if people will be aware of what they can get regularly from your page. When you will be just starting, you won't monetize right away. So, keep in mind that you will have to invest some time in uploading quality content consistently to build an engaging audience.
7. Start Affiliate Marketing
Affiliate marketing is a side hustle that has the potential to make you lots of money or no money at all. Affiliate marketing is not only about finding an appropriate product but also finding the right brand for partnership. If you decide to do affiliate marketing for any e-commerce website, most probably your commission will be very low than if you tend to dropship them by yourself.
So, how much money you can make with this side hustle completely depends upon which product you have picked up to sell and what affiliate network you have chosen.
8. Become a Social Media Manager For The Small businesses
Nowadays, there are a lot of small businesses that are not having enough time and nor expertise who can regularly post on the social media platforms like Facebook, Instagram, or Twitter. And here the role of a social media manager begins.
If you have decided to pursue this side hustle, you will have to contact the local businesses and offer up your service to them (on a contracted monthly fee). It is one of the most flexible sides hustles to make money. No matter where you are living, you can easily get started with it.
9. Sell Stuff On eBay
Selling on eBay is one of the best side hustles to make good money if you are really interested in selling items. Any stuff such as household appliances, collectibles, or anything else that is not in use for you, can get sold on the internet to generate some money. If you have decided to take this side hustle seriously, you can start doing it professionally for other people and get a commission on every sale.
Just make sure to take quality pictures and write up a nice description, that's it, you will be great going.
10. Grab a Part-Time Job
Getting a part-time job usually means that you are going to trade your time for money. There are lots of side jobs that can help you to make money, some of them are:
Restaurant server
Baby sitter
Dog walker
Administrative assistant
Barista
Receptionist
You can also find a part-time job according to your industry. There is only a downside of the part-time jobs which is that an individual has to invest his time for money. And time is the most special luxury. Also, a part-time job is not that scalable and because of this your earning will get capped.
You should find a part-time job that can be done on the weekend and evenings. Also, remember that after getting done with your full-time job, most probably you will feel exhausted so make sure to select a part-time job that has a flexible schedule.
11. Make Online Courses
If you have some skills, you can create courses with the help of platforms like Teachable or Udemy and make a decent amount of money. How much time you invest in your courses is one of the most major things that will determine the success of your courses. With this side hustle, you can easily build a decent side income stream. Just keep in mind that providing valuable knowledge in the courses is a must.
12. Deliver Groceries and Food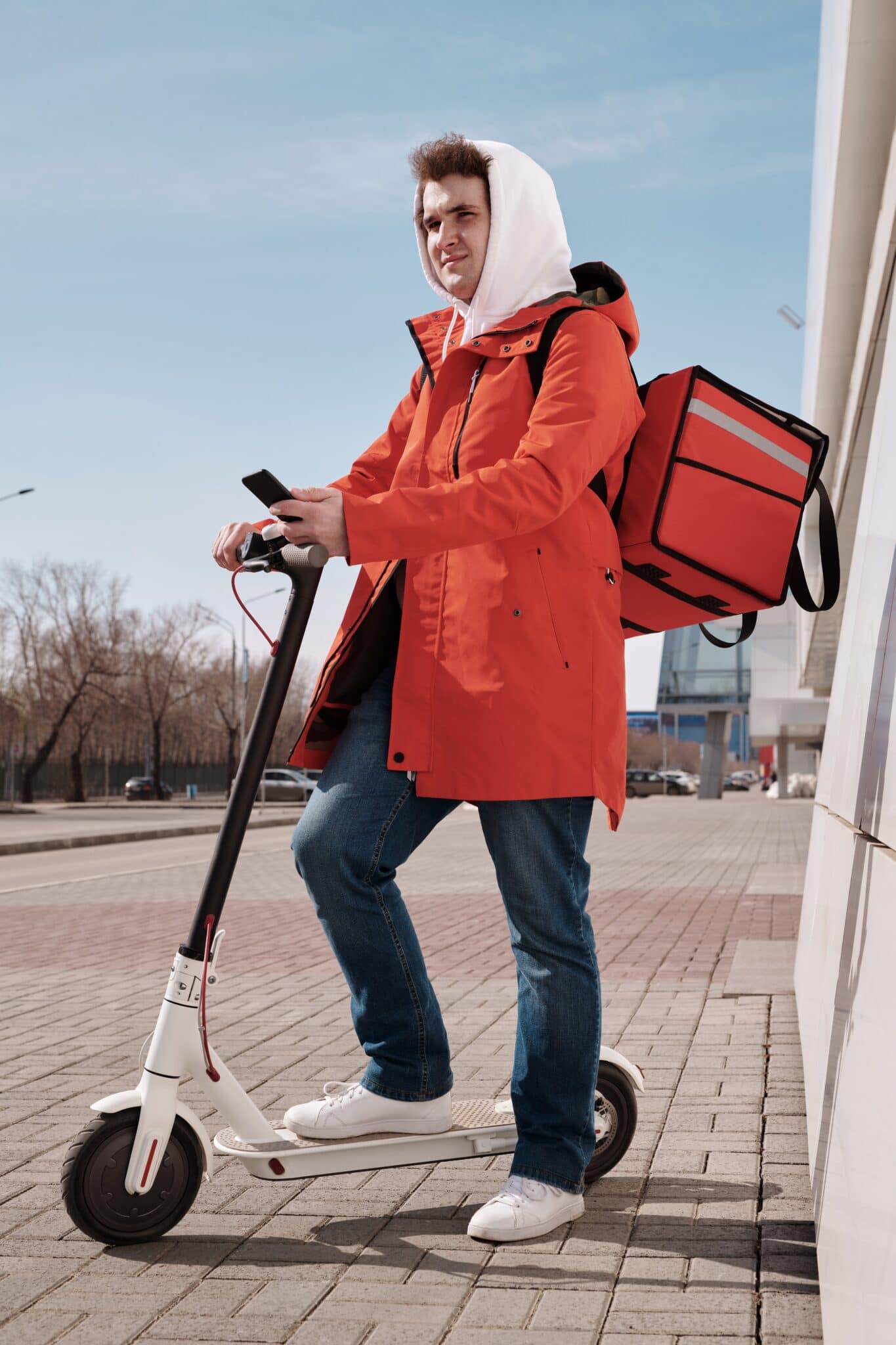 Delivering groceries and food has become one of the most growing side hustles and one of the best also. There are many companies like UberEats, Postmates, Doordash, or Instacart that allow you to deliver groceries, foods, or other goods to people.
13. Sell Your Technical Skills On Upwork
On Upwork, you will mostly find graphic designers, web designers, etc. But Upwork is also a platform that provides opportunities for lawyers, accountants, and many other professions to make money. Remember there will be thousands of other service providers competing with you. So, making a decent income with this side hustle might take some time.
14. Start Tutoring On Skype
If you are interested in tutoring, this is one of the best side hustles for you to generate a decent amount of income. Where you live doesn't matter at all, you can easily start tutoring over skype. You can start tutoring the people from U.S. or U.K. if you are going through Asia or any other country that is a low cost of living.
15. Start Selling On Amazon
Becoming an Amazon seller can be very beneficial in today's world because it holds a worldwide audience. You can find literally anything on amazon and that is the reason why people always keep visiting.
Lots of people don't have enough space for holding stock. In this case, Amazon FBA (Fulfilled By Amazon) can be a perfect fit. Amazon FBA will not only take responsibility for taking care of your stock but also take care of the customer queries and returns. It will allow you to mainly focus on the selling.
16. Sell On Etsy
Etsy is the best marketplace for those who are really interested in making stuff such as clothing, home decor, jewelry, etc. So, if you think you have the potential to create handmade stuff that gets liked by people, creating your own shop on Etsy can be the best choice for you.
One more important thing you should know is that Etsy charges $0.20 as fees for listing and 5% as transaction fees whenever something is sold from your shop. Also, when the sale comes from an advertisement that is hosted by Etsy, an additional 15% charge will take place but most probably it will be optional in most cases.
17. Become a Consultant
If you are holding expertise in any area, consulting will be a perfect side hustle to make money. How much money you will generate will be dependent on what type of problems you are solving, the more complex problem the higher the hourly rate you will charge.
Nowadays, business management and marketing are known as the hottest areas and call for higher prices. Here is a tip for you, try to look for the areas that are in the phase of growth and then decide what are the ways to add value to it.
18. Rent Your Extra Room On Airbnb
Airbnb could be a perfect fit for everyone willing to rent out their extra room or the whole house. If you are looking for earning some cash in a fast way, Airbnb is offering a way to generate a fair amount of income. You will be paid after 24 hours when a guest checks in, this is to lower the risk of any potential scam or any other type of problems.
19. Start Answering Questions On JustAnswer
JustAnswer is a website that will pay you for answering professional questions. If you are well skilled in the areas like information technology, medicine, or law, you can get well paid for helping other people in certain topics that they may find quite difficult.
20. Be a Personal Cook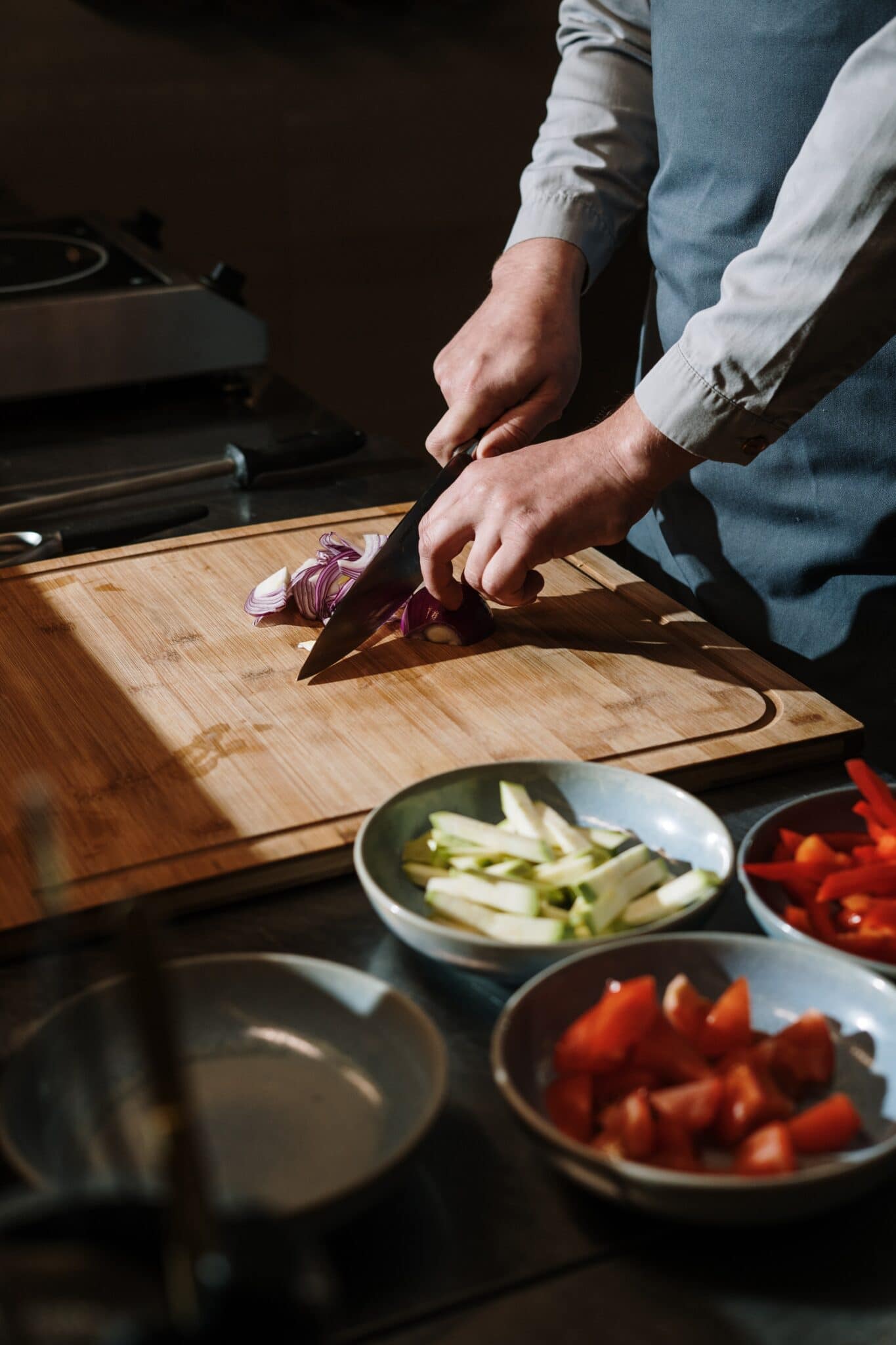 Good at cooking? If yes, this is one of the most beneficial side hustles to make money. With this side hustle, you can be someone's personal chef and prepare meals for them. You can market yourself with the help of some websites or you can also build your own website. HireAChef is one of the best websites that can help you in marketing your services.
21. Make Tutorials On YouTube
See, making tutorials on YouTube is not the prompt way to generate side income. Creating a tutorial can be helpful for you in making a good amount of money if your content is engaging to your audience and finding it interesting for a long time.
22. Start House Sitting
You can become a house sitter and watch out for the people's home who are on their vacation or have another home but don't spend too much time there. Care.com and HouseSitter.com are the platforms that can help you in finding jobs for house-sitting.
23. Become a Podcaster
Podcasting is one of those side hustles to make money that can be very beneficial on a long-term basis. Becoming a podcaster can be very exciting too. But keep in mind that first, your main focus should be building a good number of listeners and only then expect some serious income. With this side hustle, one of the amazing things that you'll get to do is talking to some most interesting people with the sponsorship and generate the bulk of revenue.
You can create podcasts as creatively as you would like to. You should try to recognize your podcast's format as soon as you can but never be afraid to do experimenting for discovering what fits perfectly.
24. Become a Freelancer On Fiverr
If you choose to become a freelancer, you will have a very wide variety for choosing what you want to do as a freelancer. Fiverr is a website that helps you in finding clients and get paid. It also allows you to concentrate on freelance practice and make more and more money.
Freelancing is one of the most flexible side hustles to make money. You get the freedom of fixing your own rates and working hours. But always keep in mind that in this side hustle you will be competing with the people of all over the world.
25. Write Resumes
If you really have the skill of writing top-notch quality resumes then this is one of the best side hustles to make money. You can use some professional sites such as LinkedIn to market your resume writing service.
Here is a tip for you: When you are just starting, do a few for free. It will help you in getting experience and amazing reviews of your service. After that, you can start charging and see the boost in your sales.
26. Become an email Marketer
In today's world, email marketing is recognized as one of the most valuable ways for marketing anything. Because email allows attracting the subscriber by making a personal connection with them. So, if you think that you really have potential in email marketing, it can one of the most absolute side hustles to make money.
Here are a few platforms you can use to make things work:
27. Become an Interior Decorator
If you have the skills of a decorator, you should try interior decorating. You can use websites like Houzz to market your service for getting clients.
Things To Follow To Build a Successful Side Hustle
Now you are aware of what are the various type of side hustles to make money. But there is a possibility that you may be not aware of a few factors that play a major role in building a successful side hustle. So, here is the list of the things that you must follow:
Make a List Of What Falls In Your Interest
If you want to make your side hustle to be successful, it is mandatory to choose a side hustle that you are interested in. You will be working on this on your personal time and outside of your office hours so it will demand lots of motivation and energy to keep doing it with consistency. And you can do that only when you are passionate about it.
2. Determine As Soon As Possible If you Are Going Invest Money
A side hustle won't demand a huge investment but it may require some investment on the thing like tools, branding or hosting. Whatever growth plan you use, just make sure to be aware of how much you are going to spend before it occurs. Make a precise plan of your spending and measure the growth so that you can determine whether you should continue or not.
3. Make an Exact Schedule For Working On Your Side Hustle
As you already know that side hustle will demand time out of your schedule, so you will have to make sure that everything is going on time. You can't make your side hustle successful by working on it inconsistently. You will have to fix a time for regularly working on it. If you are having a day job, try to aim for working on your side hustle for at least 3-4 evenings of a week and a few hours on the weekends too.
4. Remember That You Have Your Day Job Too
Side hustles to make money is a great thing but don't forget about your day job. A side hustle can give some money on the side but won't be able to pay all your bills. So, keep in mind that you have a day job too and you must give your 100% when you are there.
There are multiple options of side hustles to make money, you just have to pick up the one that fits in all of your main aspects and make sure to follow the things mentioned above so that you can build a successful side hustle that serves you for a very long time.
So, this was the article on "Side Hustles To Make Money". Now I hope you have found enough valuable knowledge here.
Still having queries? Don't forget to mention them in the comment section I would love to answer them.
More Articles That Might Help You:
7 Practical Ideas To Make Passive Income