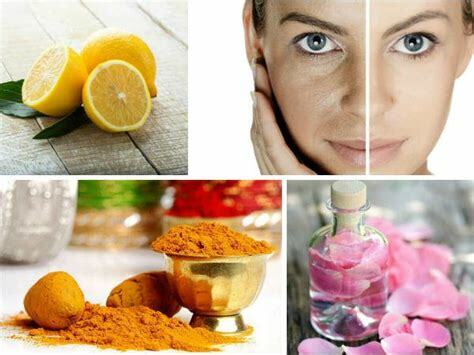 Lighter skin tone is a dream of every women. Skin bleaching cream comes with a word of caution as its has advantages and drawbacks. Removing dark spots or getting a skin tone that is a few shades lighter can be achieved with skin bleaching. DIY skin bleaching cream is safe compared to the products available as well as pills, chemical peels, and laser treatments.
Who doesn't want a spotless skin? Getting an even, spotless skin that is blemish free can be achieved with these skin bleaching cream homemade recipes. Most of the skin bleaching products come with chemicals that might not be suitable for all types of skin.
Melanin in skin gives darker skin. To reduce the intensity of melanin, skin bleaching cream is used as to get a lighter and even skin tone. Not every product available gives you a supernatural-fairy like skin.
One cannot guarantee they all are safe either. To buy one that suits you, you have to get into the details to check if it suits your skin tone. You can save this trouble and try home made remedies instead.
DIY Skin Bleaching Cream Recipes For Even Skin Tone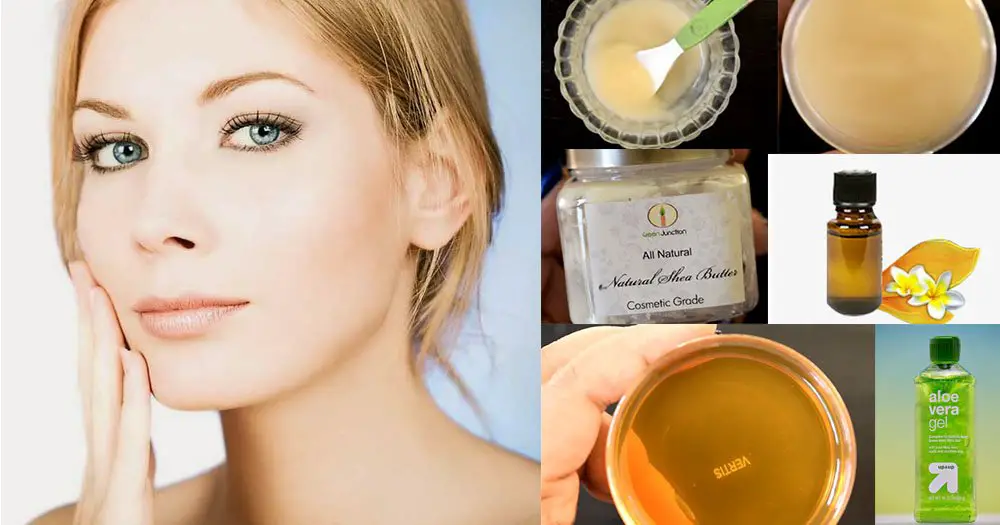 Skin bleaching cream when unsuitable can lead to a host of skin as well as physical problems such as redness, nausea, allergic reactions, and can also lead to skin disease with excessive use. Bleaching creams that have hydrogen peroxide and chemical can cause damage to skin and makes it sensitive to UV-rays.
Caution: Never go out in sunlight after bleaching. Night skin bleach is the best thing to do as the skin gets time to absorb nutrients from the natural ingredients. Never use skin bleaching near the eye area. Stop using it if redness, itching, or irritation is caused.
Lemon And Honey Skin Bleach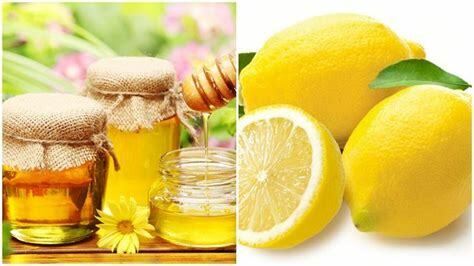 Vitamin C is good for skin and acts as a bleaching agent. Add a few drops of lemon juice to 1 tbsp of honey and apply on skin after cleansing it. You can also add almond oil and milk cream to the mix and apply. Wash after a few minutes. Use this one daily.
Lemon And Turmeric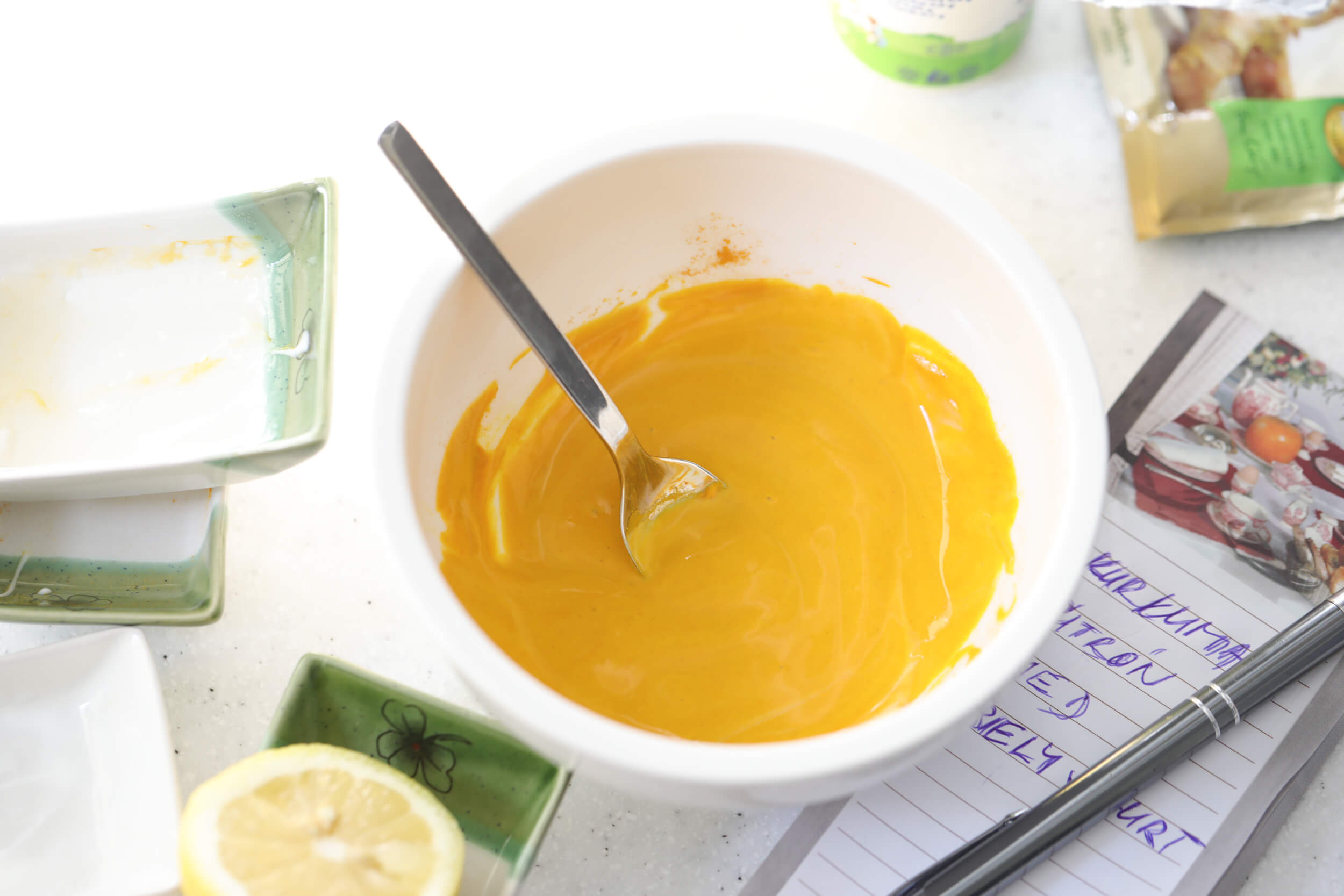 Add 1 teaspoon of turmeric powder to 2 tbps of lemon and apply on skin. Leave it on for an hour and rinse with lukewarm water. Do not go out in the sun after using this remedy. You can use this remedy daily.
Lemon And Almond Oil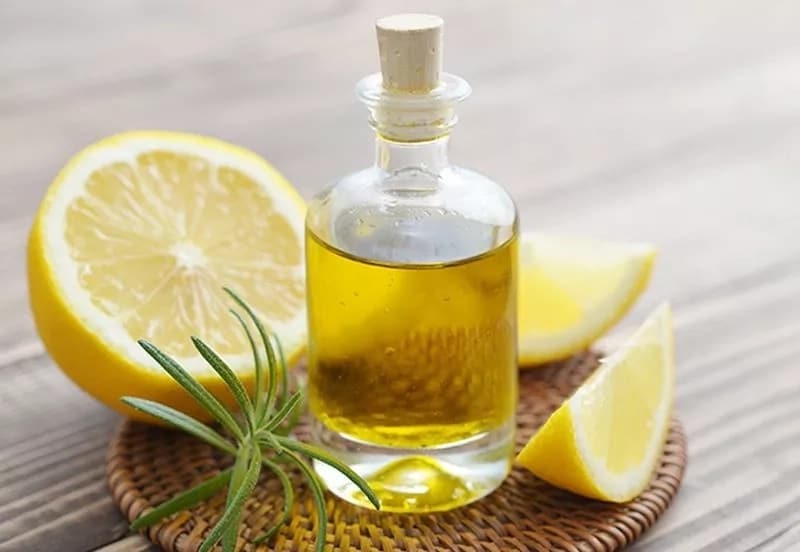 Make a paste of 2 teaspoons of lemon juice, 1 teaspoon honey and almond oil each, and 2 teaspoons of milk powder. Apply and leave it on for a few minutes before rinsing.
Rice Powder And Milk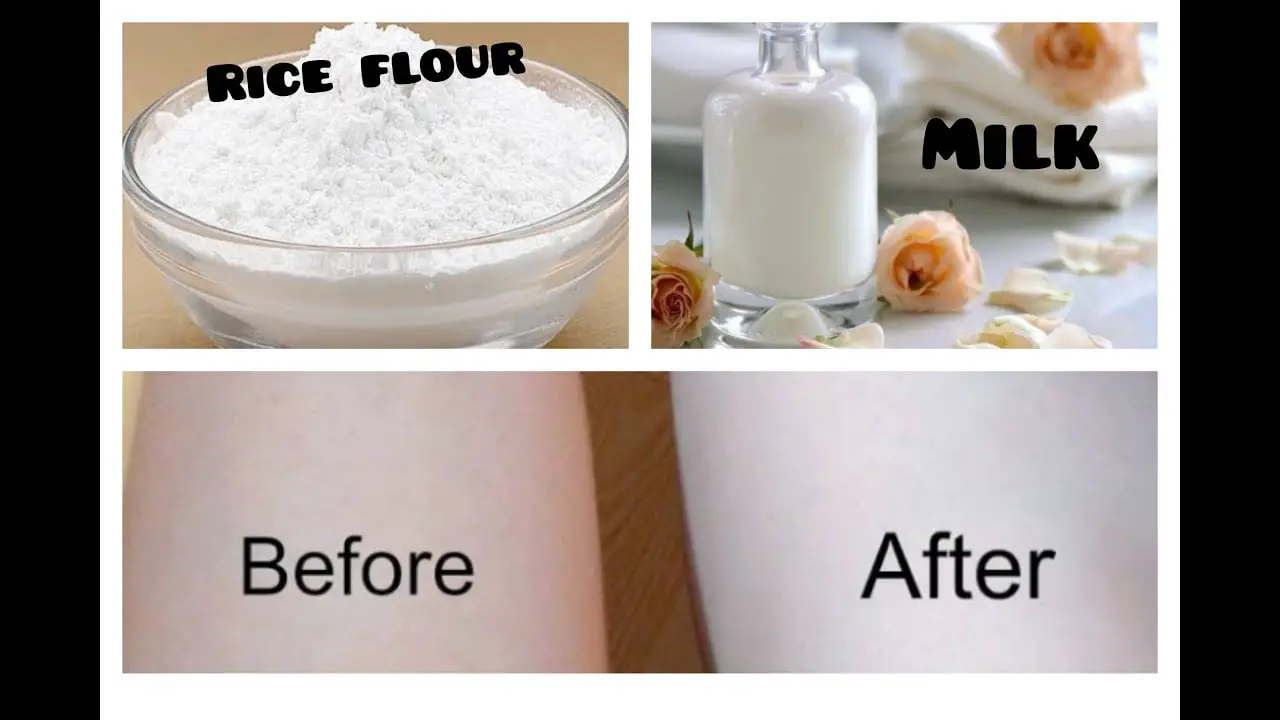 Rice powder exfoliates and provides essential nutrients for the skin. Make a paste of rice powder, milk, and water. Apply and leave it on for 20-30 minutes. Rinse with water. You can do this twice a week.
Yogurt And Honey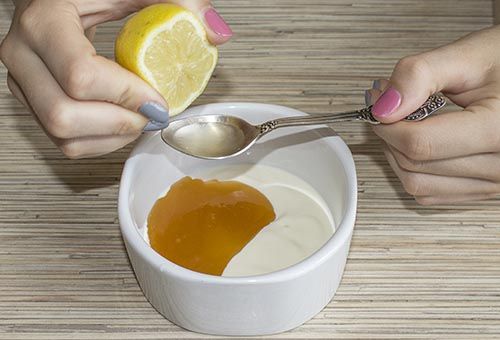 Mix a teaspoon of yogurt and honey. Apply and leave it on for 20 minutes. Wash with water. It can be used daily for even skin tone and protect the skin from de colorization due to exposure in sun.
Orange Juice And Turmeric Powder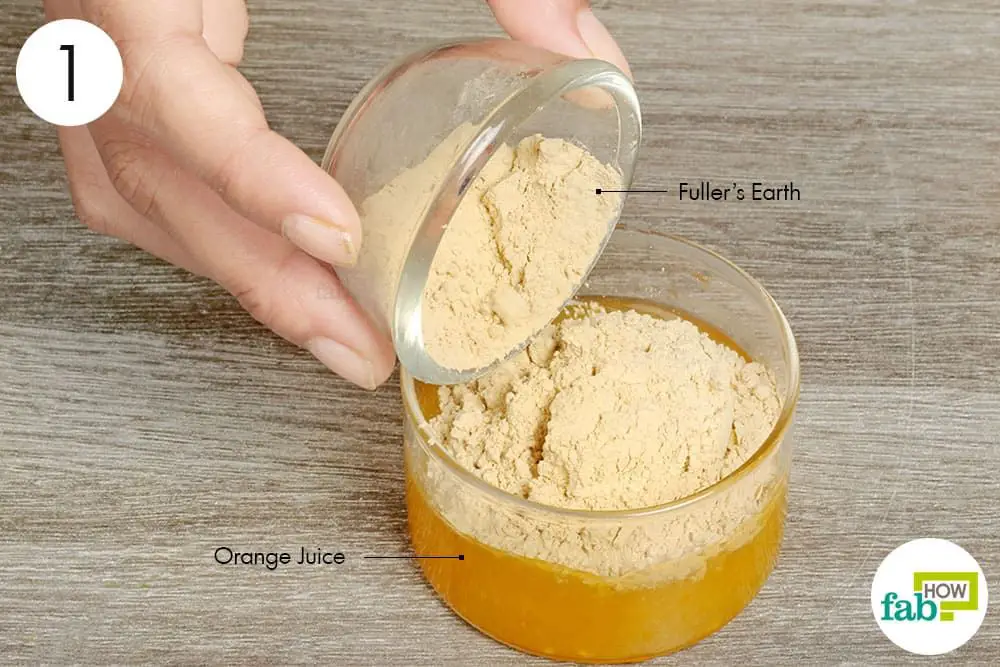 Make a paste of orange juice and turmeric powder. Choose the amount depending on the area you want to cover. You can do an entire body bleach with this remedy as it is effective and produces good results.
Prepare this bleach, apply, and leave it on for 20-30 minutes. Rinse with water. It acts as a skin lightening agent. Do it only before going to bed. It can be done daily.
You can also use orange peels. Dry them under the sun and make a fine powder. Mix this powder with yogurt and apply. Leave it on for 20 minutes and rinse. It works as a natural skin lightener.
Papaya Pulp And Lemon Juice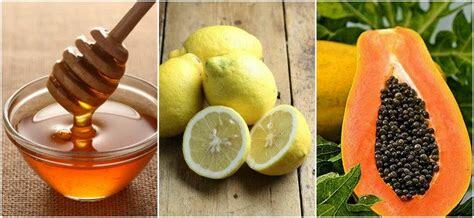 Take some pulp from ripe papaya and mix it with lemon juice. Apply it on skin and leave it on for 20-30 minutes. Wash it with water. It lightens and tones the skin. Your skin gets an even tone and stays young for a longer time.
Cucumber And Honey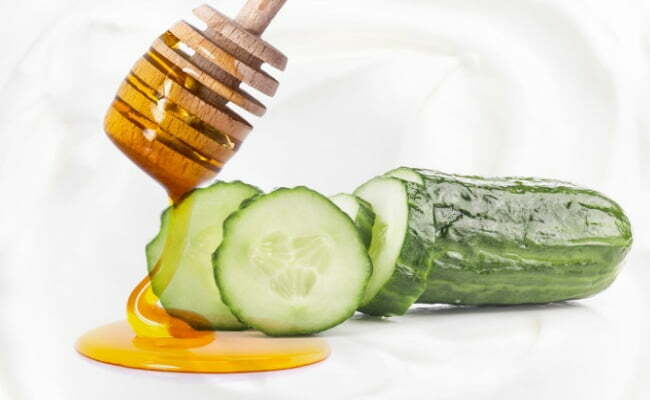 Crush cucumber and mix it with honey. Apply this paste on the part of the skin you want to bleach and leave it on for 15 minutes. Rinse with water. This is suitable for all skin types and can be safely used. It gives supple texture to the skin and even skin tone.
Oatmeal And Tomato Paste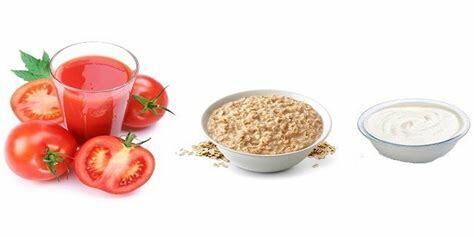 Make oatmeal powder using a blender. Take quarter tomato and make a paste. Mix it with oatmeal powder to make a thick paste. Apply this scrub on the face or any area you want to bleach and exfoliate. Leave it on for 15-20 minutes and rinse.
Make a powder of oatmeal flakes, 4-5 almonds. Add 1 teaspoon of lemon juice to this powder and make a paste. Apply on skin and leave it on for 15-20 minutes. This can be done once a week. This is one of the best homemade skin bleaching cream for lightening and spotless skin.
Tomato And Coriander Paste
Blend one tomato to make a thick paste. Add chopped coriander and make a paste. Mix 1 tbps of tomato juice and 1 tbps of coriander paste. Add 3 drops of lemon juice, 2 teaspoons of fullers earth to make a paste. Apply and leave it on for 20 minutes. Rinse with lukewarm water.
Sandalwood And Almond Powder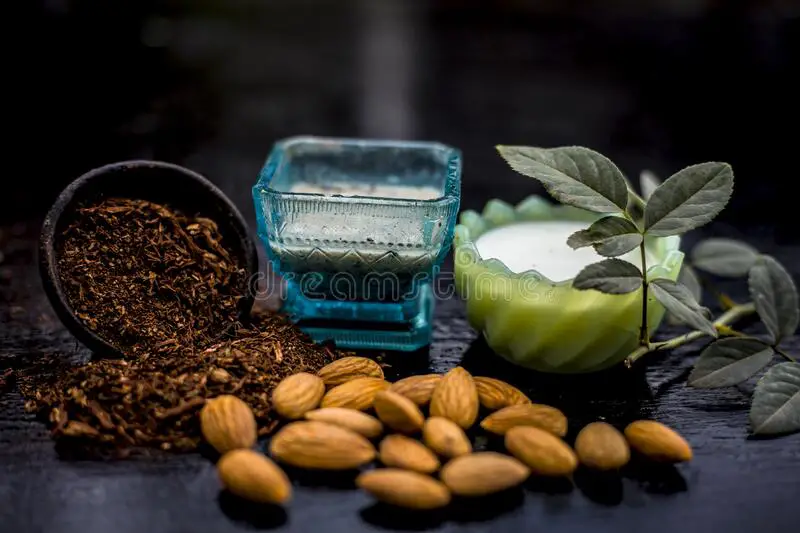 Make a smooth paste of 1 tbps of sandalwood powder, almond powder, and milk. Apply and leave it on for 20 minutes. Rinse with warm water. Sandalwood powder is effective in reducing the production of melanin. The lactic acid in milk rejuvenates the skin cells.
Homemade Bleaching Cream For Black Skin
These recipes for skin bleaching cream for black skin reduce melanin, black spots, and give even skin tone. Bleaching often with skin bleaching creams available in the market can have an adverse effect on the skin due to chemicals present in them.
Glycerin, Lemon Juice, and Oils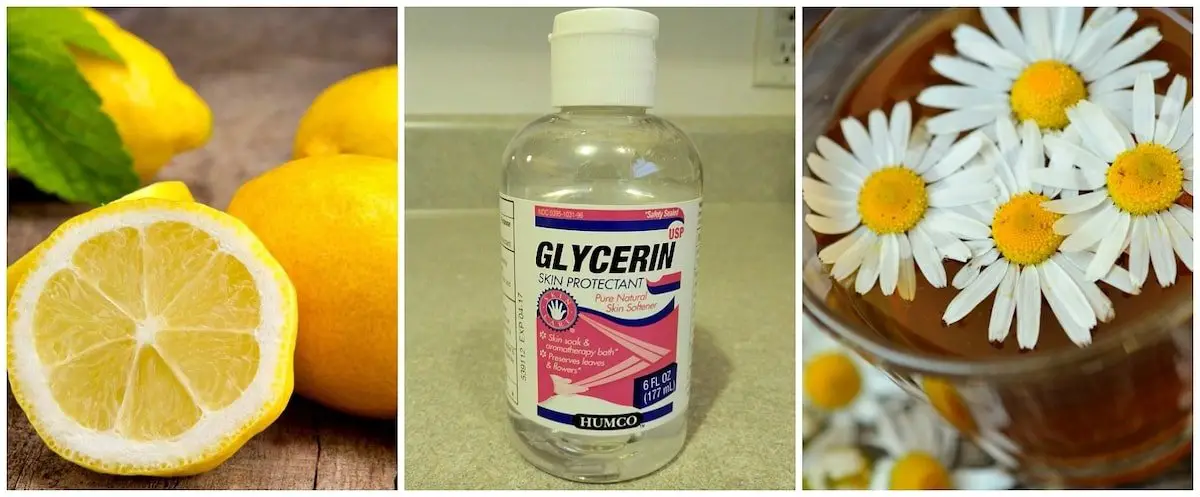 Take 1 tsp of glycerin, 3tbsp of almond oil, chamomile herbal tea decoction 2 tsp, 5 drops of lemon juice, some sweet almond butter, and 3 drops of essential tea tree oil. Heat sweet almond butter, add glycerin and chamomile decoction.
When the mixture reaches room temperature, add lemon, almond oil, and blend them together. Put it in a bottle or jar. It is recommended to store it in refrigerator instead of leaving it outside.
Conclusion
Natural ingredients used to make this homemade skin bleaching cream gives the best results without side effects. They are suitable for most of the skin types and give a lighter and radiant skin. Avoid wrinkles and look younger with a smooth and supple skin and when you use these skin bleaching cream recipes regularly.